CMP Club News: Cumberland Riflemen Holds M1A Match in October
October 29, 2015
Civilian Marksmanship Program
▸
Club News
▸
CMP Club News: Cumberland Riflemen Holds M1A Match in October
Submitted by Paul Adamowski
October 18 was a cold fall morning. It was the first truly cold morning of the season – cold enough to scare the autumn colors into the trees. Some 19 shooters braved the 32-degree temperatures to participate in the last of this year's matches of the Cumberland Riflemen "Perry Experience" series.
The first match of the day was the M1A match, which was shot with two categories – M1A and M1 (as issued). The match positions followed the Camp Perry Springfield M1A Match design with a timed period for unlimited spotters, 20 rounds prone slow fire, 10 rounds sitting rapid fire, 10 round prone rapid fire and 10 rounds standing slow fire – all done at 300 yards.
M1A class winner was Pennsylvania's Matthew Zagorski who put the M1A's long site radius to good use. Matt's score of 467-7x outpaced the cold and the other competitors to steer Matt to the win. Vince D'Alessandro from the host Cumberland Riflemen Range won the as-issued M1 class with a score of 407-3x. Vince outshot a field of eight other M1 shooters for the win.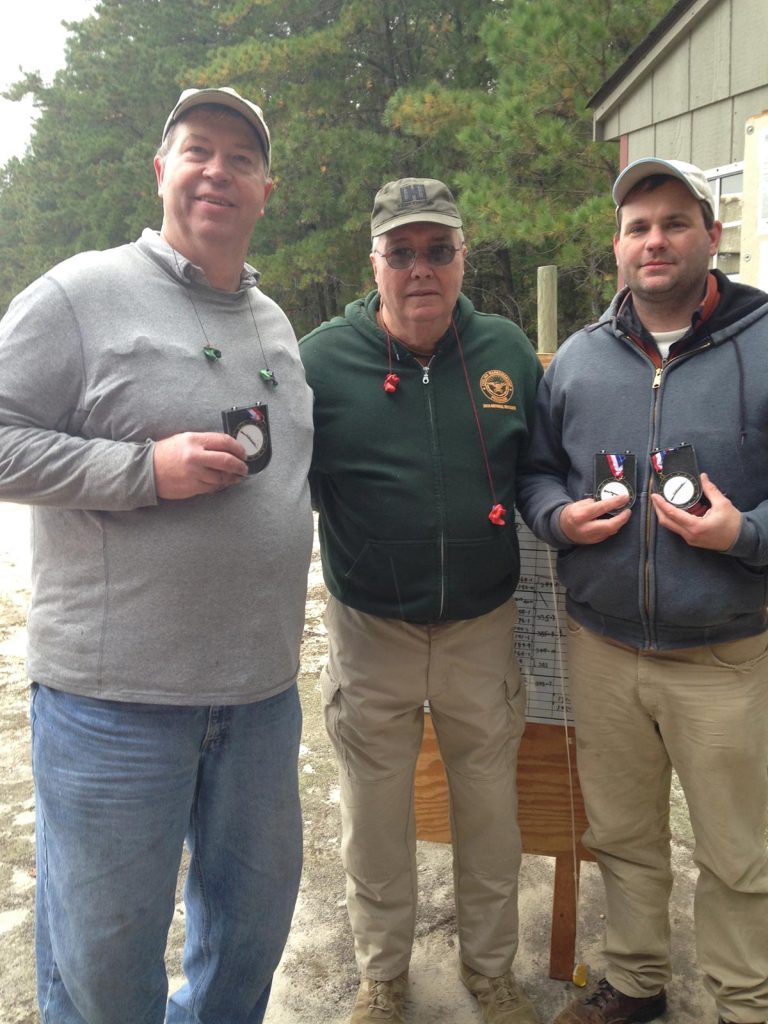 Conditions for the Sniper Match warmed up – not only in temperature, but in effort. Eight teams took to the turf to shoot the popular CMP Sniper Match. Again, the marksmen from Pennsylvania, a team of Matt Zagorski and Greg Alcorn, led the competition with a score of 385-9x to win the Vintage Sniper Class.
This year, the host club added a contemporary class to accommodate the shooters who wanted to participate in the match but did not possess a vintage sniper rifle. The contemporary class was defined as "any rifle/sight combination not exceeding 8 mm." Cumberland's D'Alessandro teamed with "pickup" shooter Art Snellbaker to win that class, with a score of 390-15x. D'Alessandro and Snellbaker shot a SAKO TRG-22 contemporary Finnish sniper rifle with a Sightron 6-24X scope.
The day of fun and frustration at the range ended on a warm note. The temperature soared from the morning readings of 32 to an afternoon high of 62 degrees. We don't know if the hot air came from various discussions or the fired cartridges.
The Cumberland Riflemen Club is located in Millville, NJ. Having grown since its beginnings in 1964, the club hosts rifle, pistol and junior events and clinics for both competitors and instructors. The club facility includes a 600-yard rifle range, 100-yard benchrest, 40-yard informal plinking and portable trap shotgun and 15 uncovered ports for 25-yard handgun.