CMP Board Names Mark Johnson New Director of Civilian Marksmanship
April 5, 2021
Civilian Marksmanship Program
▸
The First Shot
▸
CMP Board Names Mark Johnson New Director of Civilian Marksmanship
The Civilian Marksmanship Program is pleased to announce the promotion of chief operating officer Mark Johnson to the role of Director of Civilian Marksmanship (DCM).
"I would like to thank the CMP Board of Directors for promoting me to Director of Civilian Marksmanship," Johnson said. "I am honored to accept the job of DCM, and I will continue to work hard to move forward CMP's mission of providing every law-abiding citizen of the United States the opportunity to learn firearm safety and marksmanship, with an emphasis on youth."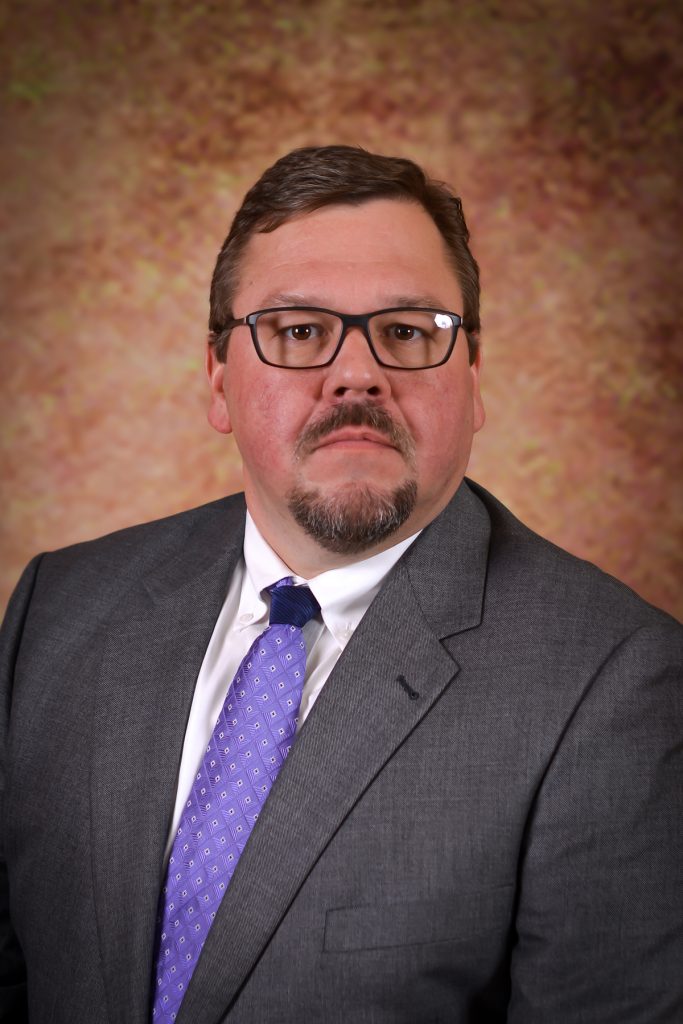 Acting Chairman of the CMP Board of Directors, Harry Sieben, said of the decision, "Mark Johnson's distinguishing intellect, experience and his commitment make him the equal of past great DCMs."
Gary Anderson, who served as DCM from 1999 until his retirement in 2009, gained a well-deserved respect over his career as a lifelong marksmanship educator. He currently retains a DCM Emeritus title for his continued commitment as a global ambassador of the sport.
Anderson has also taken on the role of marksmanship historian – preserving its prominence for future generations through his research and publications. Some of his work discusses the customary attributes of the DCM, which is traditionally defined by the chief staff officer for the National Board for the Promotion of Rifle Practice (now known as the CMP).
The history of the Office of the Director of Civilian Marksmanship dates back to the National Defense Act of 1916. The first DCM was appointed in 1917, with successors appointed by the Department of War until after World War II, when the Department of Defense took over the responsibility.
Before the CMP was established in 1996, DCM title holders were always military officers. New federal legislation allowed the CMP Board the authority to continue appointing DCMs who were civilians – leading to the appointment of Mark Johnson, who will be added to the list of figures who have shaped the organization into the revered distinction it holds today.
Johnson discussed advancements he hopes to accomplish within his tenure as DCM, including the construction of at least two more marksmanship destinations that emulate the 500-acre CMP Talladega Marksmanship Park currently in operation in Alabama and three additional air rifle/air pistol ranges that mirror the Gary Anderson CMP Competition Center in Ohio, which will also include smallbore opportunities.
"These new facilities will be strategically and geographically located in the U.S. to better serve the CMP family," he said. "The CMP has come a long way since 1996, but we have not fully accomplished our mission as of yet, and we are looking to the future. Through the hard work and dedication of the CMP staff and our loyal CMP family, we will achieve our goals."
About Mark Johnson, DCM:
Born and raised in Talladega, Alabama, Johnson graduated from Talladega High School in 1989. He went on to earn a Bachelor of Science in Business Management from Jacksonville State University in 1994 and a Master's Degree in 1996. He later earned a Doctorate in Philosophy at Jacksonville Theological Seminary, Jacksonville, Florida, while teaching and serving as Foursquare Christian Academy's principal.
His love for marksmanship led him to opening his own gun shop in Anniston in 1997 and ultimately to have a relationship with the CMP as a test-firing outlet for the organization's refurbished M1 Garand rifle program. He was soon hired on full-time as a CMP armorer and moved on to CMP Business Development officer in 2001.
Johnson continued advancing within the CMP in several areas, including the titles of Camp Riflery Manager, Junior Air Rifle Camps Task Force Lead, CMP South Store Manager as the CMP Distribution Center Manager. In 2007, he was named CMP Assistant Chief Operating Officer under Orest Michaels . Two years later, he progressed to CMP Deputy Chief Operating Officer – overseeing all CMP operations under Michaels.
After Michaels retired in 2014, Johnson was named CMP Chief Operating Officer, which is a position he held until his recent Director of Civilian Marksmanship (DCM) promotion.
In his home life, Johnson is a father of four children and has been married for over 15 years to his wife, Gina, who is the CMP South General Manager. He can also still be found behind the trigger on the firing line, occasionally competing at CMP events.
– By Ashley Brugnone, CMP Writer