CMP Athletes Take Over in Monthly Match Air Gun League Results
November 8, 2016
Civilian Marksmanship Program
▸
The First Shot
▸
CMP Athletes Take Over in Monthly Match Air Gun League Results
By Ashley Brugnone, CMP Writer
After months of intense competition, the Civilian Marksmanship Program's (CMP) Monthly Match League has come to a close. The league is an added competition between North and South Monthly Match competitors that accompanies CMP's existing Monthly Match events, held at the South CMP Competition Center in Anniston, AL, as well as the Gary Anderson CMP Competition Center at Camp Perry, OH.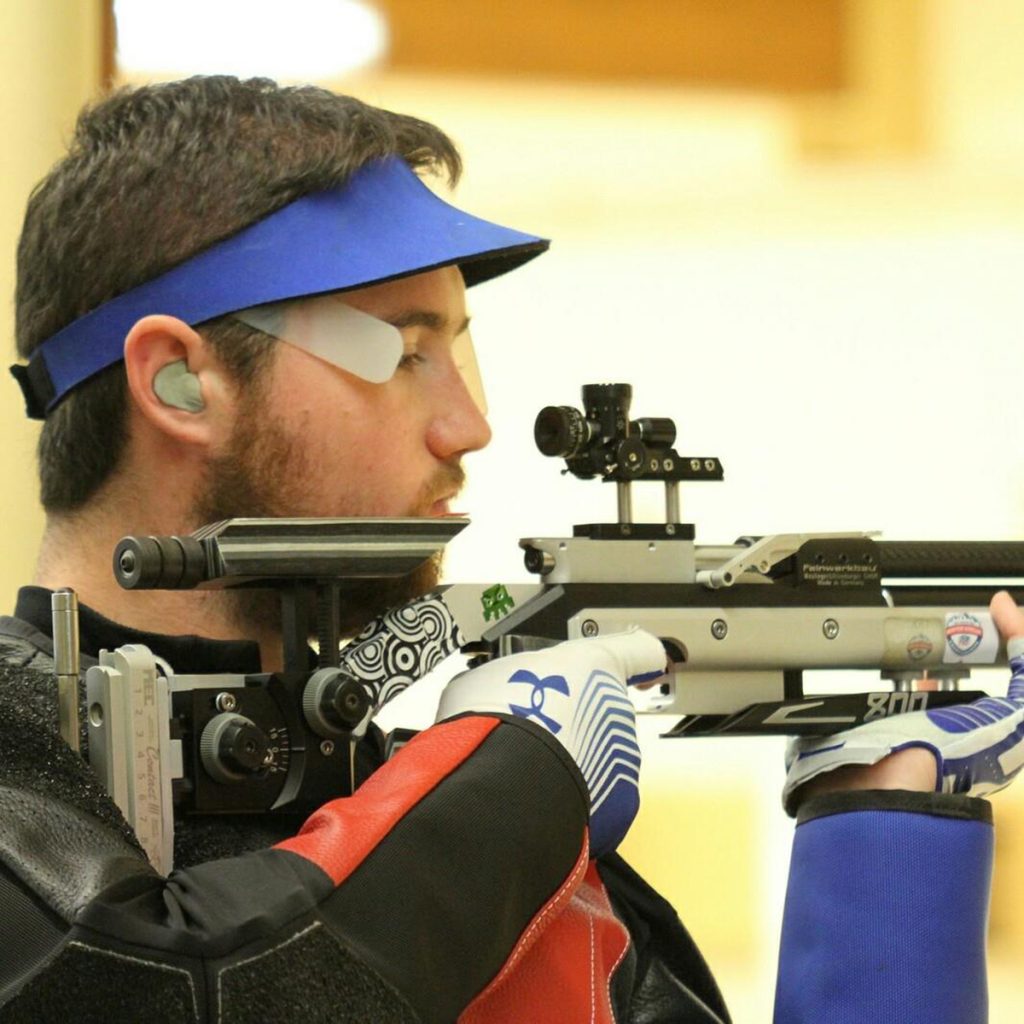 Overall winners were chosen from averaged combined scores, accumulated from at least three Monthly Matches at both locations, with lowest scores being dropped. Most Improved awards were also determined by comparing lowest score to highest score of participants who fired in three or more matches.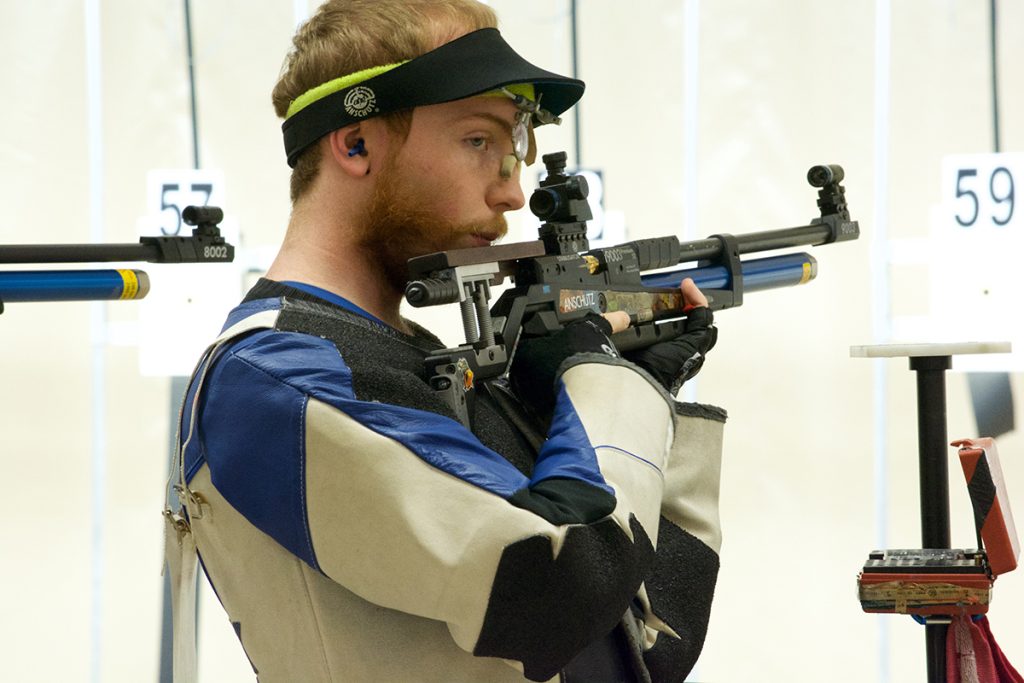 A total of 170 marksmen participated in the 60 Shot Rifle competition, with CMP's own Chance Cover, 25, of Anniston, AL, recording a score of 612.2 for first place overall. Following close behind in second place was fellow CMP employee Elijah Ellis, 23, of Kingsport, TN, who fired an average score of 610.6. High Junior Ryan McAndrews, 17, of Remlap, AL, claimed third with a score of 607.8.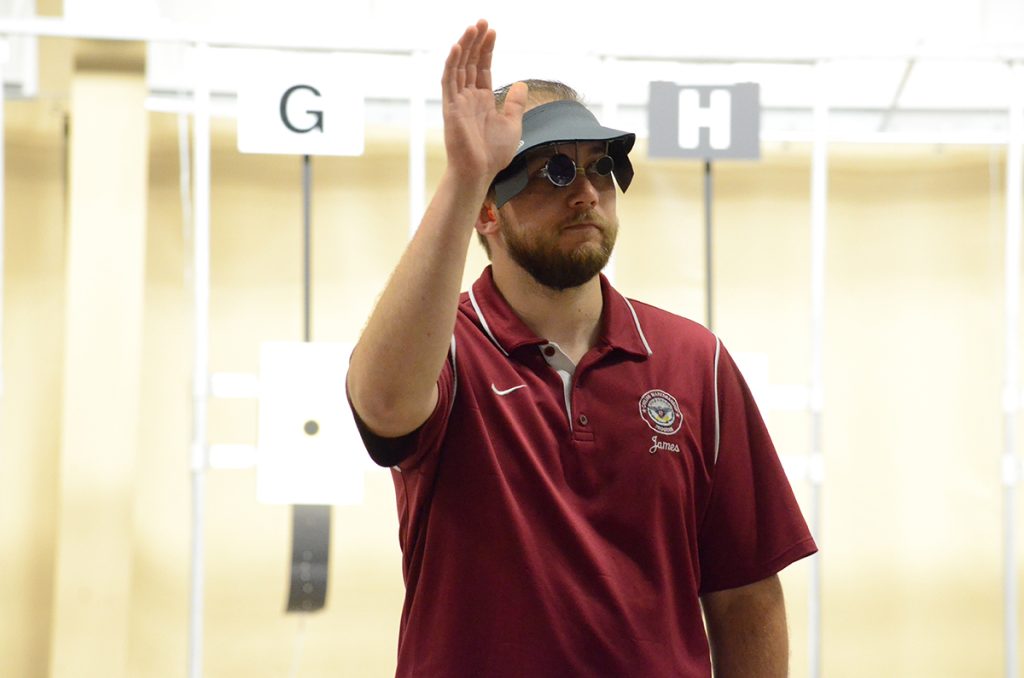 Derek King, 17, of Raymond, OH, won the Most Improved award in the 60 Shot match – enhancing his score by a margin of 93 points.
In 60 Shot Pistol, CMP's James Hall, 32, of Anniston, AL, bested a field of 63 competitors – firing a score of 576.7 for a commanding lead to first place. Sandra Uptagrafft, 45, of Phenix City, AL, earned the second place spot with a score of 566.0, as High Junior Zachary Miller, 16, of Sylacauga, AL, reached an average score of 554.0 for third.
Most improved was Kyle Klinehoffer, 13, of Zanesville, OH, with an astounding 144-point increase.
Winners of the 3×20 air rifle competition were:
Precision Class (117 total competitors):
1st – Joseph Hoover, 18, of Sterling Heights, MI – 587.0
2nd – Jared Minor, 17, of Circleville, OH – 584.3
3rd – Brandon Mach, 17, of Riley Twp, MI – 583.3
Most Improved – Abigail Johnson, 18, of Suwanee, GA (47 points)
Sporter Class (191 total competitors):
1st – Max Martinez, 15, of Circleville, OH – 545.0
2nd – Anthony Kissik, 14, of Matthews, AL – 532.0
3rd – Julia East, 13, of West Point, MS – 531.3
Most Improved – Aidan Warner, 13, of Fremont, OH (149 points)
Along with the opportunity to improve their skills over time, winners earn a check from the CMP based on participation in each event and/or a plaque for their hard work and successes.
***The 2017 Monthly Match dates have already been announced! The next round of matches will be held the following days: March 18, April 15, May 20, Sept. 16 and Oct. 14, 2017. Check the Monthly Air Rifle and Pistol Matches page on the CMP website soon for registration info!