CMP Air Gun Ranges Receive Electronic Target Equipment Upgrade
November 18, 2016
Civilian Marksmanship Program
▸
The First Shot
▸
CMP Air Gun Ranges Receive Electronic Target Equipment Upgrade
By Ashley Brugnone, CMP Writer
CAMP PERRY, Ohio; ANNISTON, Ala. – The Civilian Marksmanship Program's (CMP) Competition Centers in Ohio and Alabama underwent extensive renovation projects in November to improve the quality of equipment within their ranges, replacing the old target systems with some of the top technology available on the market today.
The targets, exclusively crafted by Kongsberg Target Systems (KTS) for CMP's ranges, were installed Nov. 7-11 at Anniston's South Competition Center and Nov. 14-18 at Camp Perry's Gary Anderson CMP Competition Center. Each range's targets were placed in the same configuration as in the past, with 80 sets at each location.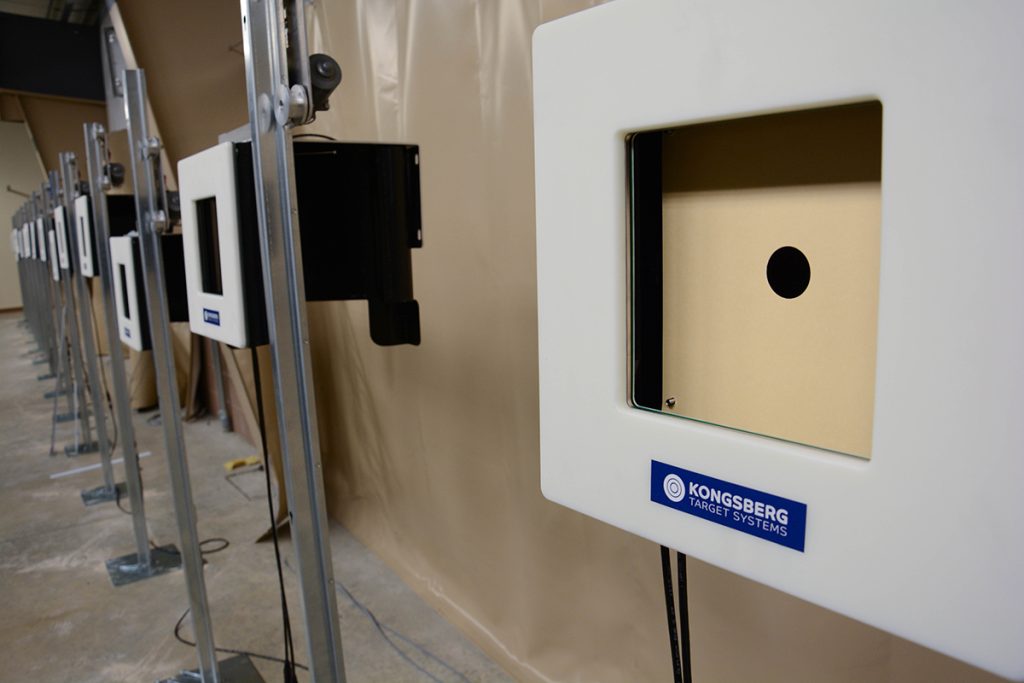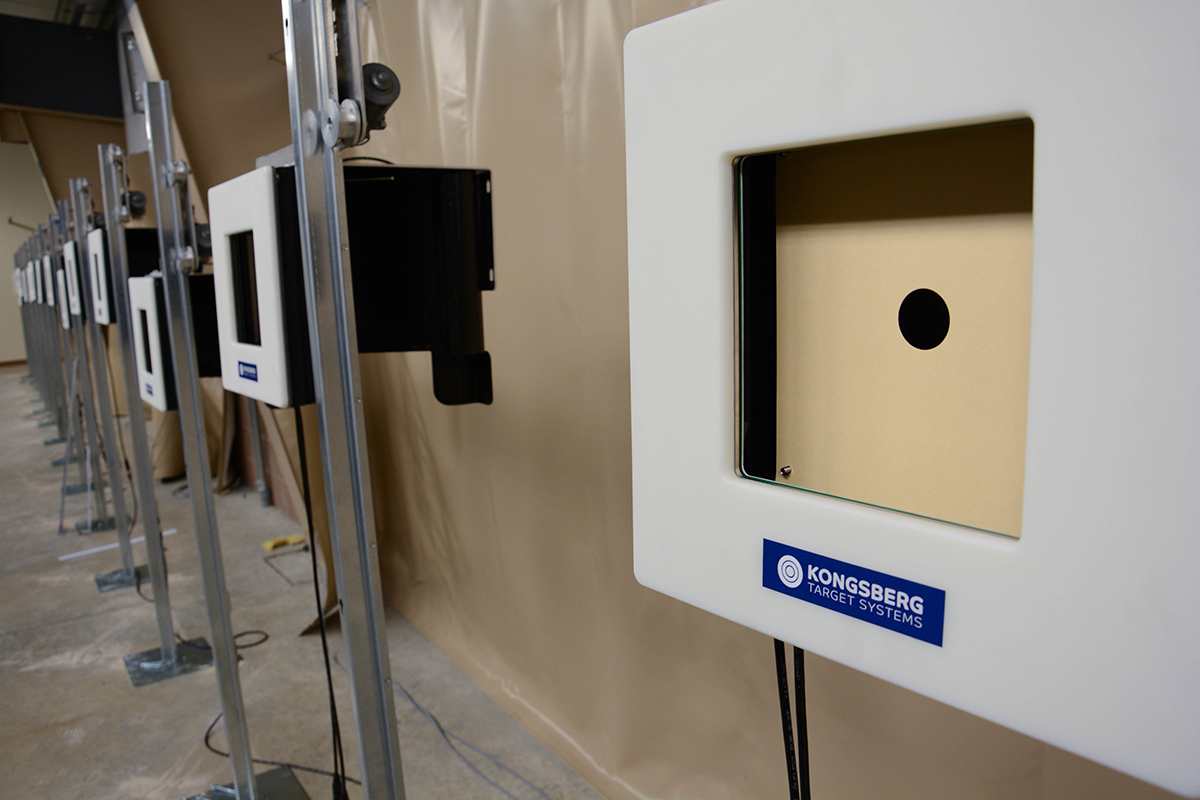 The new systems are OpticScore targets, which are scored optically by internal LED lights rather than acoustically like the prior target systems that relied on microphones to capture the sound of the pellet as it penetrated through a paper roll. In fact, there are no paper rolls on the new target system, meaning less maintenance between firings.
Once a pellet is fired at the target, the target determines the location and records the score. The shot pellet is then captured by a metal backstop and collects behind the target in an environmentally-safe chamber.
Along with the advanced scoring technology within, the targets have a much cleaner appearance – positioned on a single leg stand and powered by a quiet motor to operate the lift. The targets themselves, which were previously encased in a metal frame, are now surrounded by a magnetized plastic face to give a sleek, uniformed look and profound security.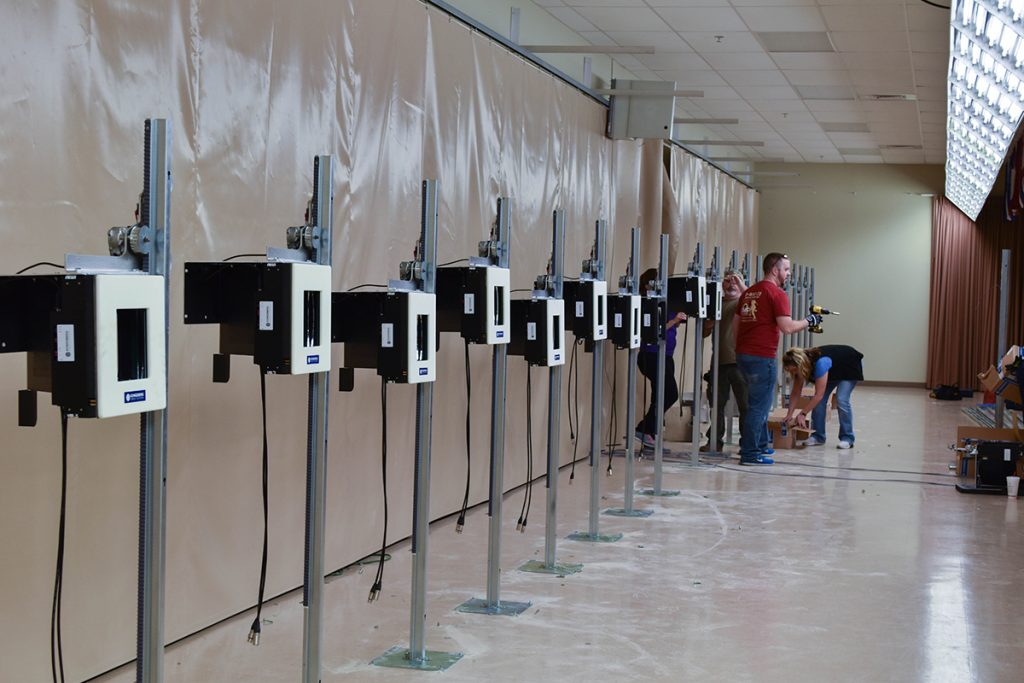 The monitors at each firing point are similar in function to the previous system, but are closer in appearance to the robust monitors currently installed at CMP's Talladega Marksmanship Park in Alabama and at the renovated Petrarca Range at Camp Perry in Ohio. Button functions and an LED lighted screen allow ease of use, even for individuals who may not feel technologically-savvy.
Besides new targets installed at each stationary location, the CMP's mobile range will convert to the new target systems as well and will also increase to a 100-target set. The mobile range is scheduled for its debut in January.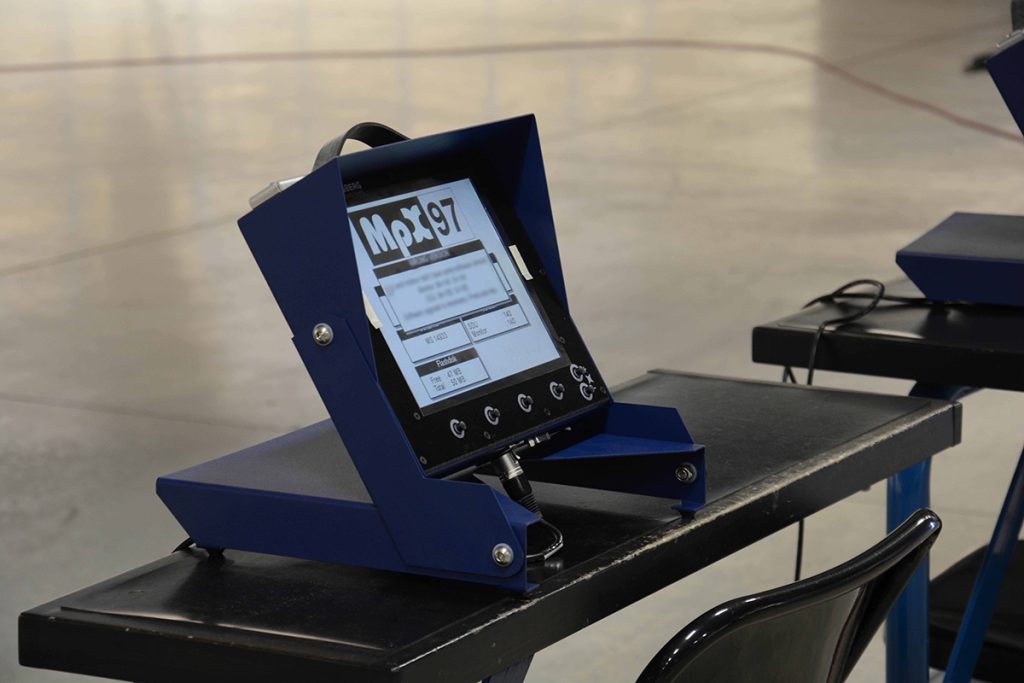 The NCAA Championships in March will serve as the last match fired on the current MegaLink targets. All mobile activities after will be conducted on the new systems.
Come see the new targets for yourself! The Gary Anderson Invitational in December, fired simultaneously at both the Alabama and Ohio locations, will be the first match conducted on the target systems. Marksmanship Nights, open to the public, have also resumed and are open to curious individuals of all ages and experience levels.