CMP 3PAR Regionals Kick Off in Ohio While Remaining Set to Fire at Alabama and Utah
March 31, 2015
Civilian Marksmanship Program
▸
The First Shot
▸
CMP 3PAR Regionals Kick Off in Ohio While Remaining Set to Fire at Alabama and Utah
By Ashley Brugnone, CMP Writer
CAMP PERRY, OH – The Civilian Marksmanship Program (CMP) took another step toward the 2015 CMP 3PAR National Championship with the North Regional Championship, held in the world-class Gary Anderson CMP Competition Center at Camp Perry, March 26-28.
The event was the first of three Regional Championships to be held across the country, with the remaining matches firing April 9-11 at CMP's South Competition Center in Anniston, AL, and at the South Towne Exposition Center in Sandy, Utah.  With winners of the Ohio championship established, remaining competitors now have goals to shoot for during their coming matches in April.
The CMP 3PAR Championship is a 3×20 air rifle event where competitors fire 20 record shots from three positions: prone, standing and kneeling. School-aged marksmen involved in 4-H, Scouts, American Legion, club or JROTC air rifle programs all meet on the firing line to compete against one another to be named the best junior in the nation.
The Top Marksmen from combined scores of all three Regional locations will be invited to compete at the CMP 3PAR National Championship in Anniston, AL, June 21-26, 2015.
After an impressive showing at Camp Perry, Gabriel Palermo, 18, of Freeport High School, IL, dominated the sporter class – beating out the second place competitor by more than 15 points, with a score of 1215.9.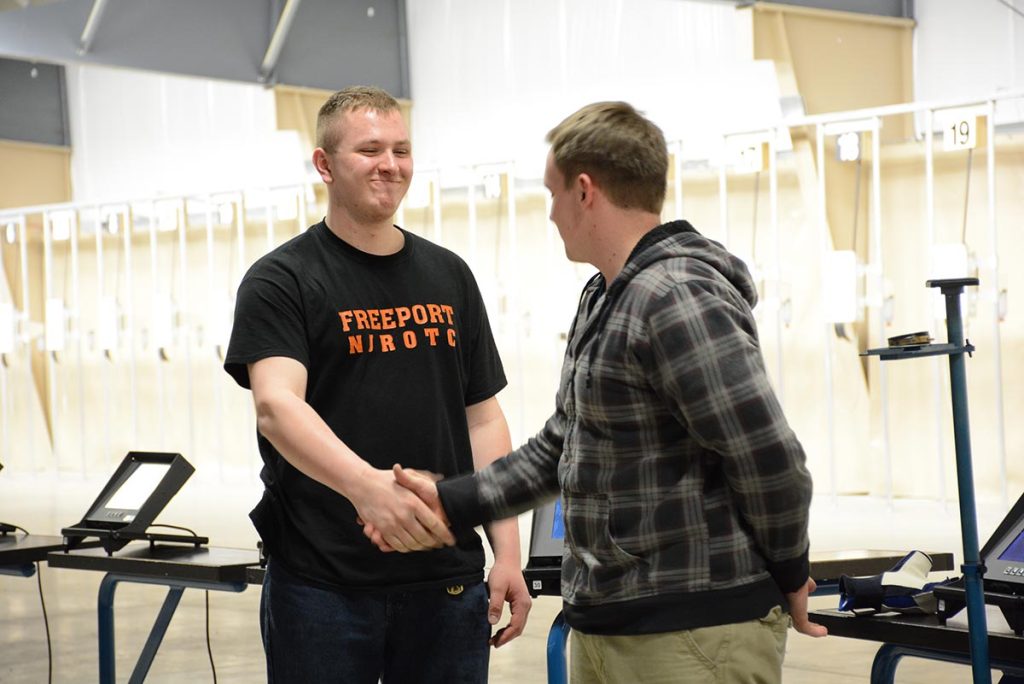 Last year, Palermo finished seventh in the country overall as he helped his team reach third place. With his current lead, sporter shooters will have to give outstanding performances in Alabama and Utah to catch the talented young marksman.
Howard Norrish, 17, of Zion Benton High School, IL, trailed Palermo with a score of 1198.1, followed by Haylee Schoenrock, 18, of Homestead 4-H Shooting Club, NE, in third with a score of 1183.7.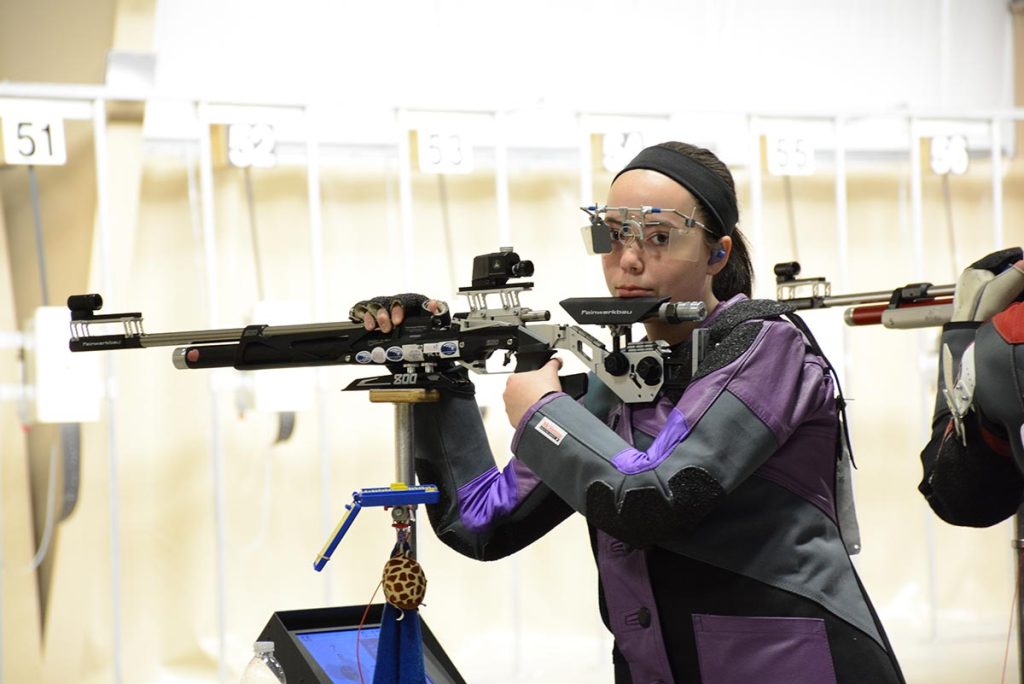 In the precision class, Sarah Sutton, 17, of Black Swamp Jr. Rifle, OH, gave an incredible finals performance to hold her first place spot, with an overall score of 1285.
Sutton came close to the National Title at last year's competition, finishing in second overall. She also managed to snag the gold along with the rest of her Black Swamp crew as they were named the overall precision team leaders.
Caleb Lloyd, 17, of Seitzland Junior Rifle Team, PA, claimed the second place position behind Sutton at Camp Perry with a score of 1283.9, while Justin Kleinhans, 15, of Black Swamp Jr. Rifle, fired a score of 1282.8 for third.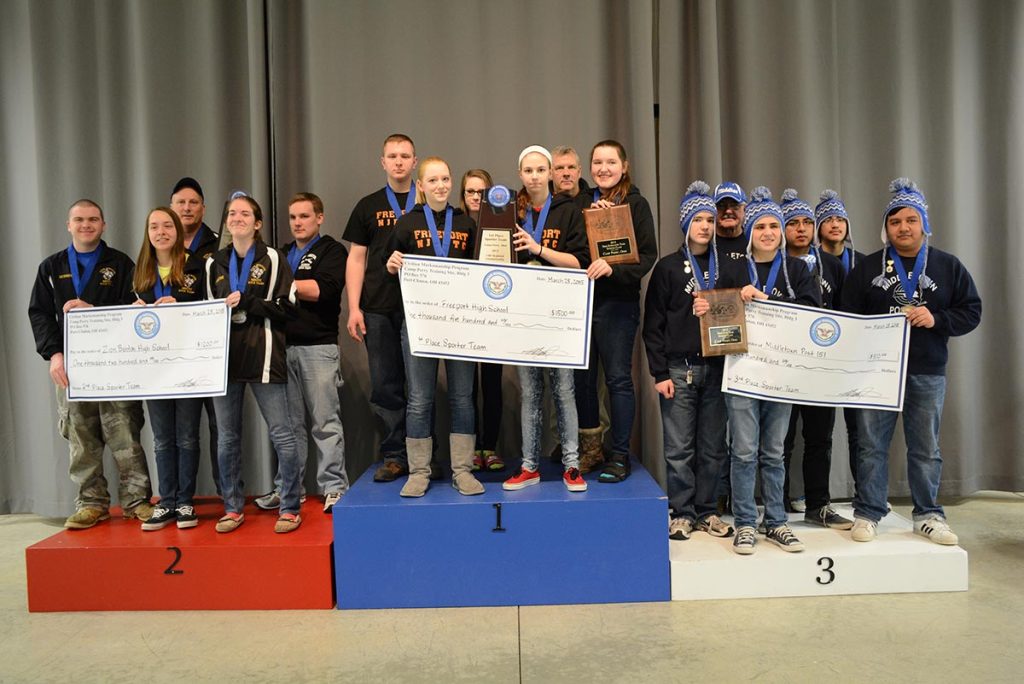 Top 3 Sporter Teams at Camp Perry:
Freeport High School, IL, 1 – 4349-149x
Zion Benton High School, IL, Gold – 4305-130x
Middletown Post 151, NY – 4252-105x
Top 3 Precision Teams at CampPerry:
Black Swamp Jr. Rifle, OH – 4699-319x
Ashland Eagles, OH – 4667-298x
Great Trail Musketeers, OH – 4642-271x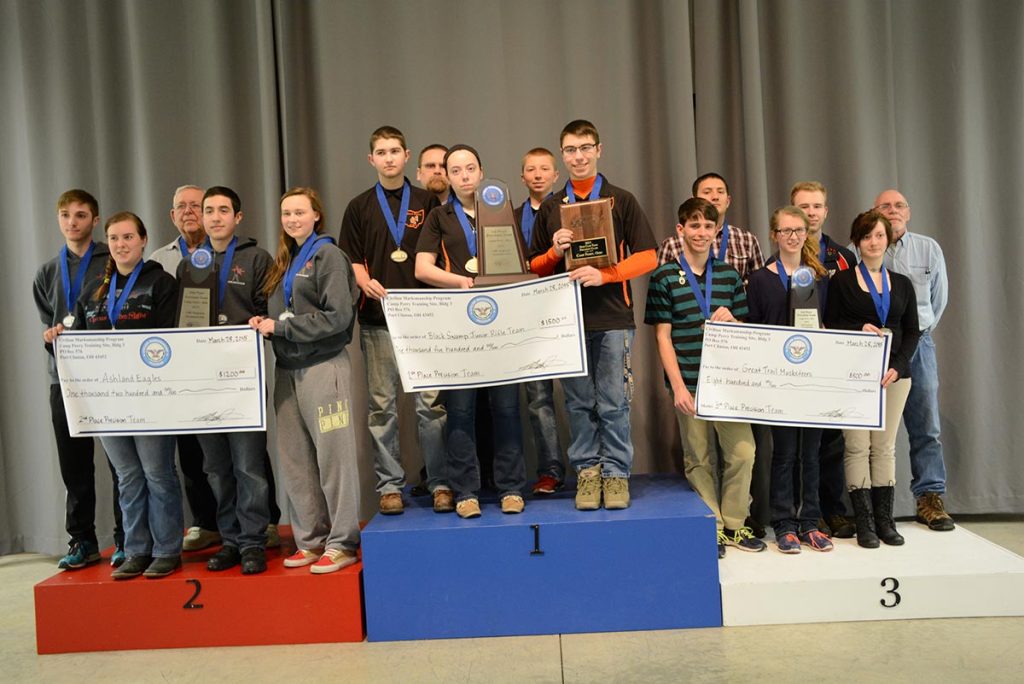 To reward the hard work of dedicated junior athletes and coaches, the CMP administers $21,000 towards teams who qualify for the Regional events, with an additional $21,300 for teams and individuals reaching the CMP National Championship. A scholarship check for $1,000 is also available for the Top 3 highest-scoring senior athletes in both the sporter and precision classes at the National competition.
Larry and Brenda Potterfield have again provided incredible donations to the CMP Three-Position Air Rifle Championships. This year, Mr. and Mrs. Potterfield donated nearly $275,000 through generous MidwayUSA Foundation endowments to winning teams during the three phases of the competition (Postal, Regional, National). The MidwayUSA Foundation is a public charity that helps communities and organizations raise funds in their MidwayUSA Foundation account to support their youth shooting teams and activities.
Look for a complete list of results for this match as well as keep track of leaders in the Sandy and Anniston matches, log on to the CMP Competition Tracker at http://ct.thecmp.org/app/v1/index.php?do=match&task=edit&match=12419#.
All of the events held by the CMP are open to the public. Visitors are welcome into the range to observe the Championships at any time during the match – with free admission