Class Dates for CMP's Advanced Maintenance Rifle Class Doubled for 2018 Schedule
November 8, 2017
Civilian Marksmanship Program
▸
The First Shot
▸
Class Dates for CMP's Advanced Maintenance Rifle Class Doubled for 2018 Schedule
By Ashley Brugnone, CMP Writer
The Civilian Marksmanship Program (CMP) has doubled the number of Advanced Maintenance Clinics for the 2018 season, providing even more chances for any firearm enthusiast to purchase and assemble his or her own vintage rifle. New for 2018, each student signed up for the class will have an option when purchasing, with both Field Grade Specials or CMP Special rifles available for construction.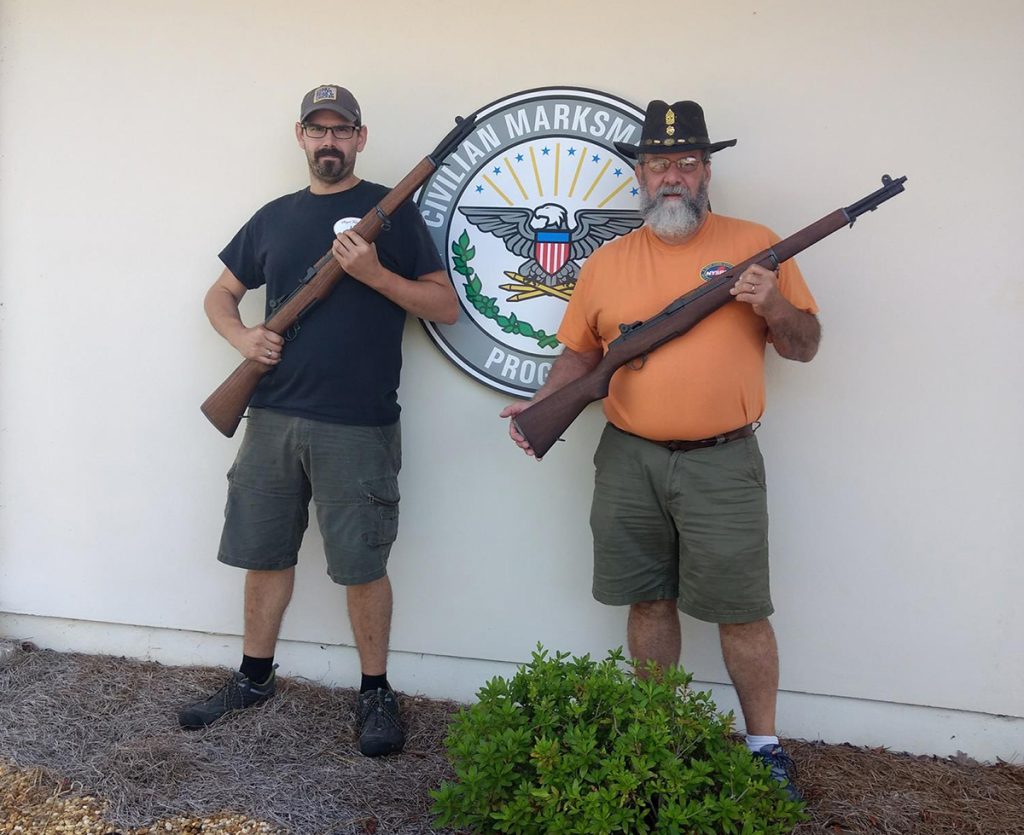 Six "Buddy Class" dates are also reserved for applicants wishing to attend with a designated partner of their choosing. Classes are limited to only 20 students, and all sessions are often promptly wait-listed, so don't hesitate to sign up!
The Advanced Maintenance Class (AMC) is a three-day course led by the qualified CMP Custom Shop staff members. Designed for those who wish to take their passion for the timeless M1 Garand to the next level, the AMC offers students a unique opportunity to receive unparalleled training from our knowledgeable Custom Shop staff. Topics such as head space, barrel installation, component purpose/function, general rifle assembly, rifle/component maintenance and various accuracy techniques will be covered.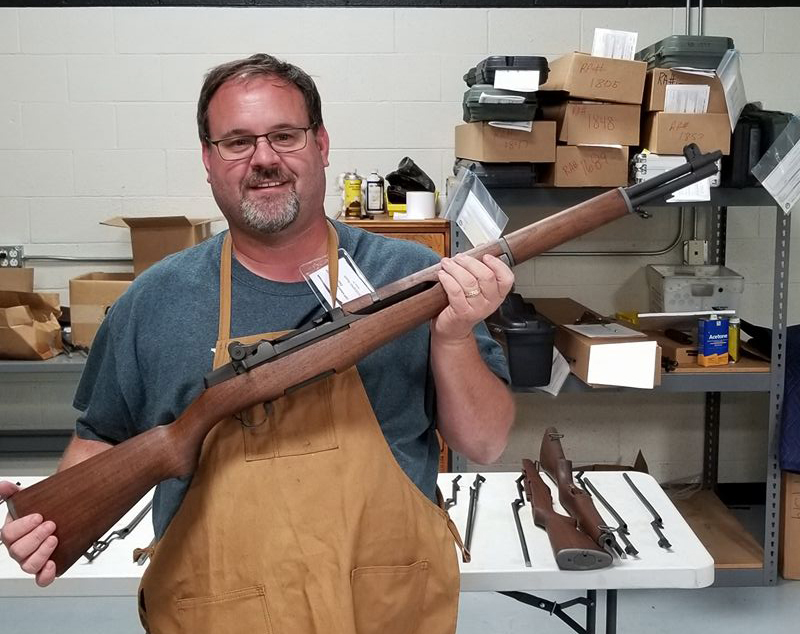 A classroom session, including instructional videos and a detailed visual presentation, will be accompanied by enlightening discussion and lecture from the Custom Shop Staff. In conjunction with the classroom sessions, students will also receive hands-on instruction and individualized assistance. Participants will be exposed to all information required to safely assemble and successfully fire his or her own complete Field Grade or CMP Special rifle, under the direct supervision of our expert gunsmiths.
Students will also receive an exclusive visit to Talladega Marksmanship Park on the third day for a chance to view the grounds and fire their personally crafted rifles from class.
The 2018 dates are:
·       Jan 30-Feb 1
·       Feb 2-4
·       Feb 27-Mar 1 (Buddy Class)
·       Mar 2-4 (Buddy Class)
·       Mar 27-29
·       Mar 30-Apr 1
·       May 15-17 (Buddy Class)
·       May 18-20 (Buddy Class)
·       Jun 19-21
·       Jun 22-24
·       Aug 21-23 (Buddy Class)
·       Aug 24-26 (Buddy Class)
·       Nov 27-29
·       Nov 30-Dec 2
Registration Lottery:
Since the popularity of the CMP's AMC class has grown, a Registration Lottery will be used to randomly select participants. Registering for multiple classes is permitted, but no applicant will be selected for more than one slot. Because of the overwhelming popularity of the class and the CMP's attempt to give all interested persons the chance to participate, no former AMC participants may register for the 2018 sessions.
Registrants will become part of an electronic lottery used to randomly assign the 20 available seats for each class date. An additional 20 participants will be assigned to a stand-by list for each date. These stand by lists have been established due to a historically high cancellation rate and will be utilized to fill classes as cancellations occur.
A confirmation email will be sent to each accepted participant, which will include a hidden link to the CMP eStore that will be used to complete the registration process. The class must be purchased on the eStore through the sent link by Jan. 15, 2018. Failure to meet this deadline will result in forfeiture of your slot to the next applicant on a wait list.
NO EMAIL will be sent to students who are not selected for either a class or waitlist.
The Fine Print:
Total cost for the 2018 AMC will be $1,800 or $2,000, depending upon rifle selection (Field Grade or CMP Special). The $970 course tuition fee will be billed immediately after purchasing the course from the eStore (with $150 of your class tuition fee considered as a nonrefundable "registration fee"). Late cancellations, made within 30 days of the class start date, will be subject to forfeiture of an additional $300. Deadline for class payment will be Jan. 15, 2018.
Students will build and purchase either a CMP Special Rifle or a CMP Field Grade Special during the three-day course. The receiver will be of USGI manufacture and may vary dependent upon availability. The cost of the rifle is $830 for a Field Grade Special, or $1,030 for a CMP Special. Sales tax will be applicable to all rifle purchases. This portion of the fee will be billed on Day 2 of class. Only participants presenting proof of flight arrangements will be permitted to ship rifles. All driving participants must take all purchases with them.
Questions:
For any questions regarding the 2018 AMC or online registration questions, please contact Jeremy Coppock in the Custom Shop.
Jeremy Coppock
Custom Shop Relations Specialist
(256)835-8455 x513
JCoppock@thecmp.org