Civilian Team Makes Hearst History During the 2019 National Rifle Team Events
September 3, 2019
Civilian Marksmanship Program
▸
The First Shot
▸
Civilian Team Makes Hearst History During the 2019 National Rifle Team Events
By Ashley Brugnone, CMP Writer
CAMP PERRY, Ohio – Making history at the Civilian Marksmanship Program's (CMP) 2019 National Trophy Rifle Team Matches was Larry Stonecipher and Roger Farley who connected to become the first Civilian pair to take over the Hearst Doubles event in its 13 years of existence.
Stonecipher, 67, and Farley, 53, both hail from Oklahoma and regularly compete together as individuals and have also competed together in the National Trophy Team Match but have never paired up for the Hearst Doubles event. The combining of the two winning talents wasn't as much methodical as it was just a casual occurrence.
"A couple of days before the match, I asked Roger if he had a teammate," said Stonecipher. "When he said, 'No,' I asked if he would be interested in shooting together. Roger's a great shooter."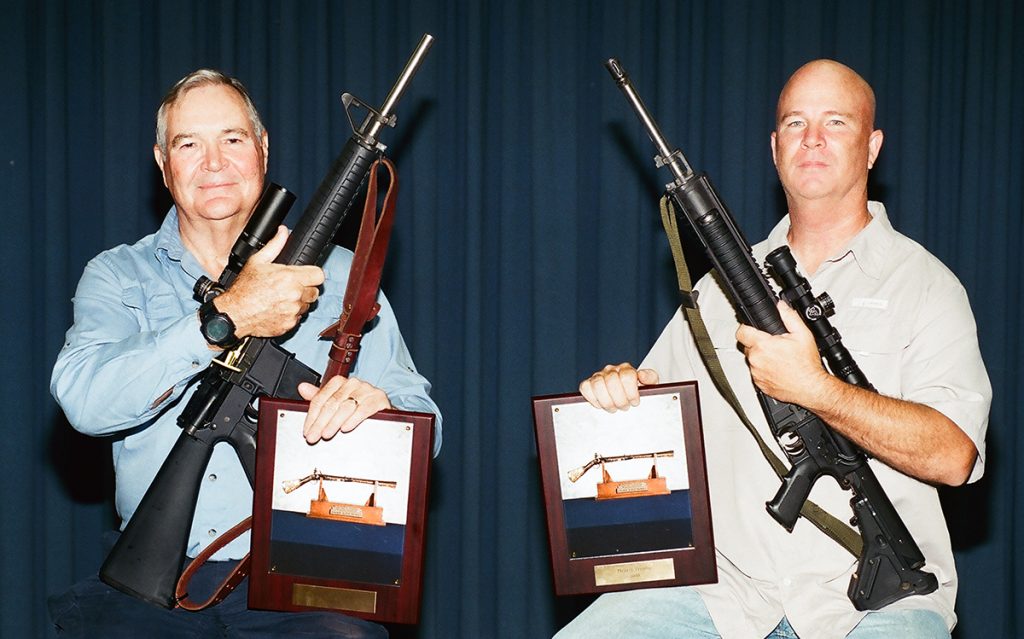 As it turns out, Stonecipher isn't too bad himself at shooting – finishing fifth overall of individual Hearst Doubles competitors. Farley gave a notable performance as well as he finished just behind at eighth overall.
The duo made it through the offhand portion of the match by only giving up a few points. Then, in the slow fire prone phase, they individually made wind calls at 300 and 600 yards and compared their estimates to make a final decision.
"Roger kept me in the center with favoring calls during the rapid fire string, and with a slight adjustment to the sight setting I used, he was in the center from the start," Stonecipher recalled. "Our monthly matches at home are usually won by the shooter that reads the mirage best at 600 yards. Mirage was easy to see at 600 yards during pair firing, and we were able to alternate giving hold up and favoring calls."
As for becoming the first Civilian team to capture the win in the event over many other skilled individuals and military personnel, Stonecipher remained humble.
"I realize that the Hearst Doubles is a relatively new event, but yes, it does add a little winning it as the first civilian team," he said. "I count as friends a number of the people that were on the winning military teams. Any time you don't do something stupid and your equipment doesn't break, you have a chance, and being a little lucky doesn't hurt."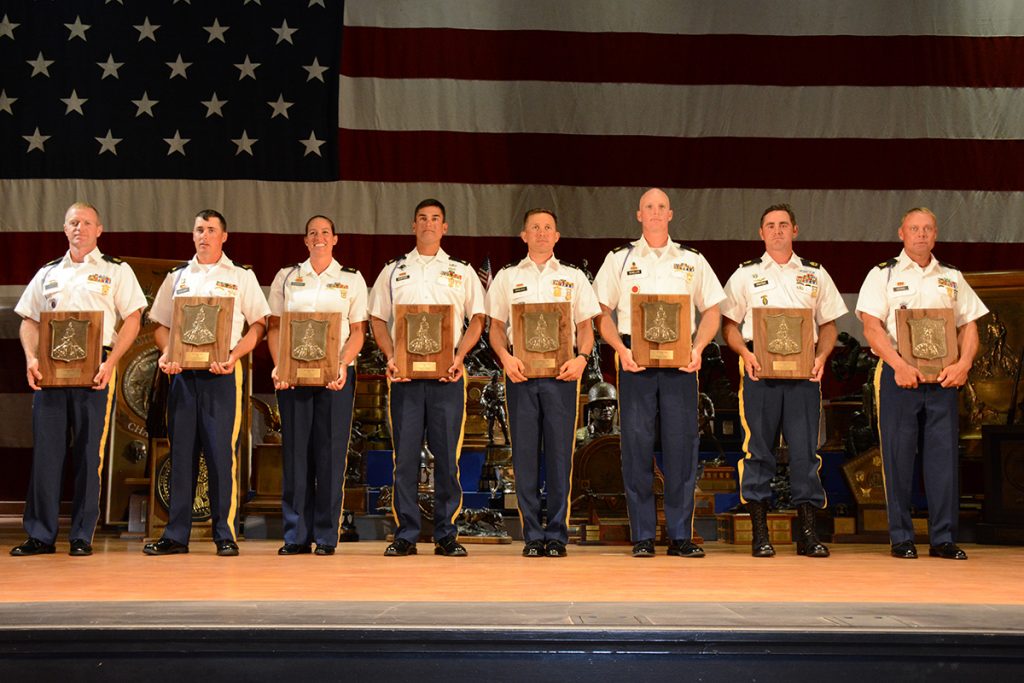 The National Trophy Rifle Team (NTT) Match saw another win by the USAMU Craig, which has topped the event for the last three years. Team members SFC Brandon Green, SGT Christopher Hudock, SGT Ben Cleland, SSG Amanda Elsenboss, CPT Matthew Rawlings and SSG Cody Shields fired a combined score of 2960-123x – 20 points above the second place competitors. Team captain was SFC Chadwick Prater, and team coach was SFC Walter Craig.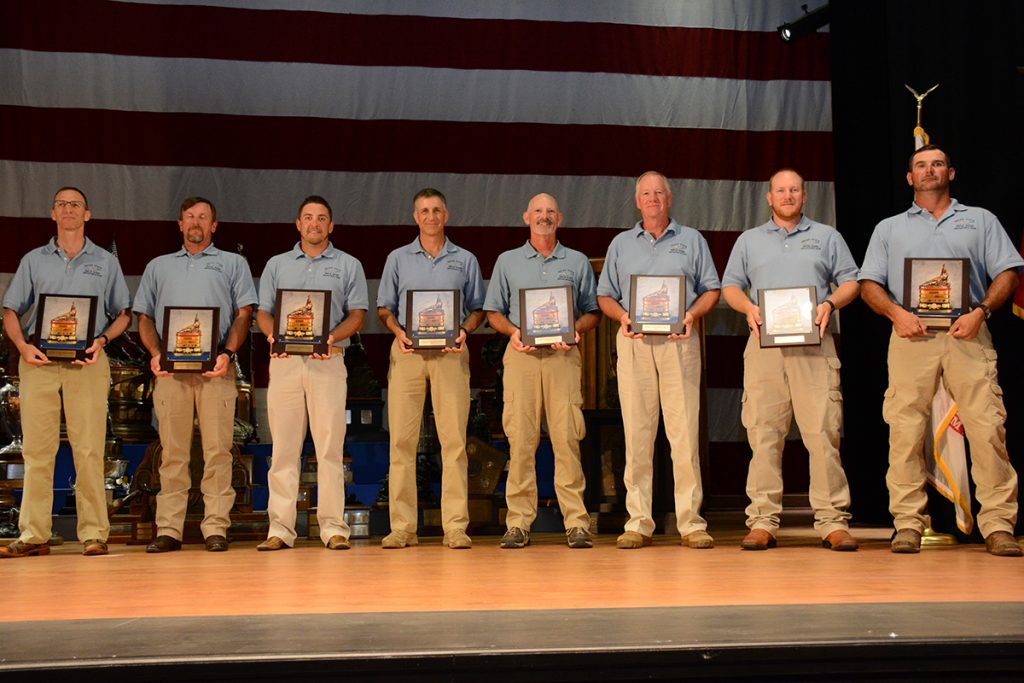 High Civilian team was Texas State Rifle Association, which finished fourth overall with a score of 2924-95x. Team members were Justin Utley, Hugh Reich, Greg Troxell, Harold Pate, Danny Arnold and Kyle Hoelscher. Coach was John Hefner, and team captain was John Ilzhoefer.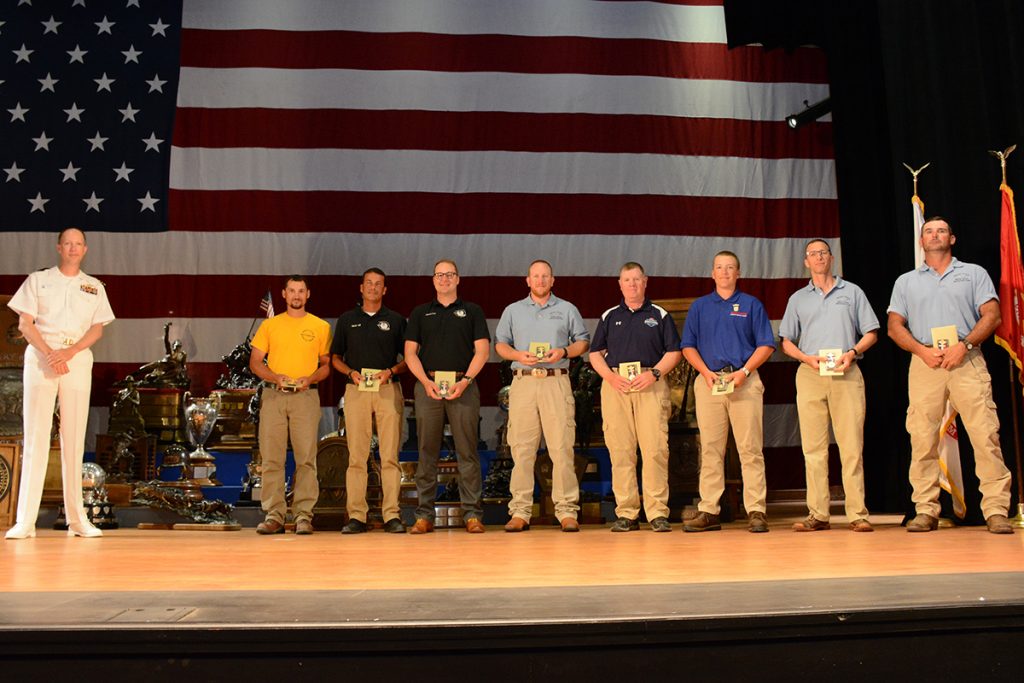 In addition to the team competition, the NTT recognizes the six highest scoring individual civilian competitors of the match who earn Elihu Root gold medals and a spot of the honorary National Civilian Team. This year's members are James Fox, Justin Utley, Jeremy Castle, Nick Till, Charles Spiker and Thomas McGowan.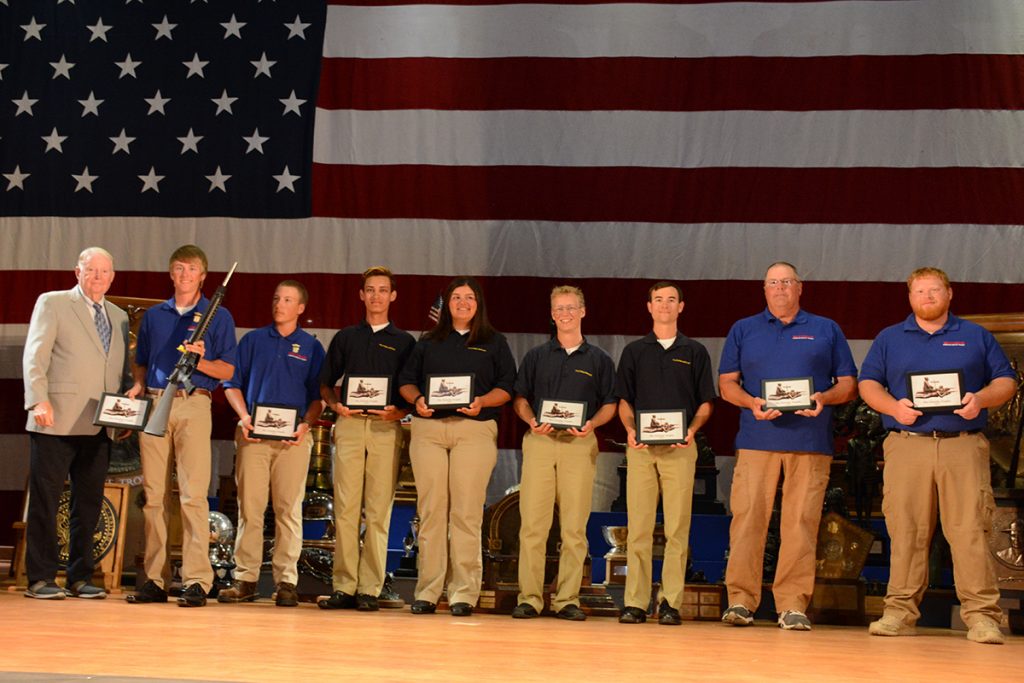 A National Junior Highpower Team is also recognized, consisting of the Top Six juniors of the President's, National Trophy Individual and NTT aggregate. This year's top juniors were Brad Schoenemann and Thomas McGowan of Wisconsin and Koa Van Hoven, Amber Kingshill, Nathaniel Nye and Miles Grove of California.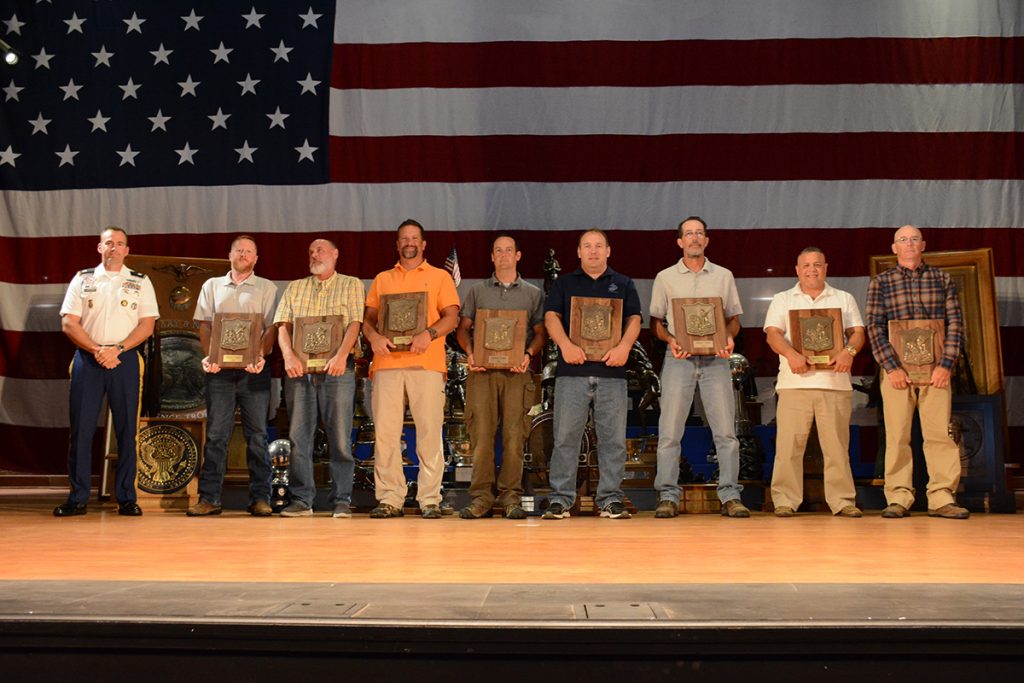 Winning the National Trophy Infantry Team (NTIT) event for the second time was the Virginia Firearms Education and Marksmanship, Inc. (VFEMI), with a score of 1283. The team first won back in 2014, becoming only the fourth Civilians champions in the history of the NTIT – an event that has fired since 1922. Members of the 2019 team were Alvin Bethel, Jeff Browning, Marc Cichowicz, Gene Gerhiser, Robert Menuet and James Otto. Team coach was Clyde Bryant, and team captain was Nelson Ocasio.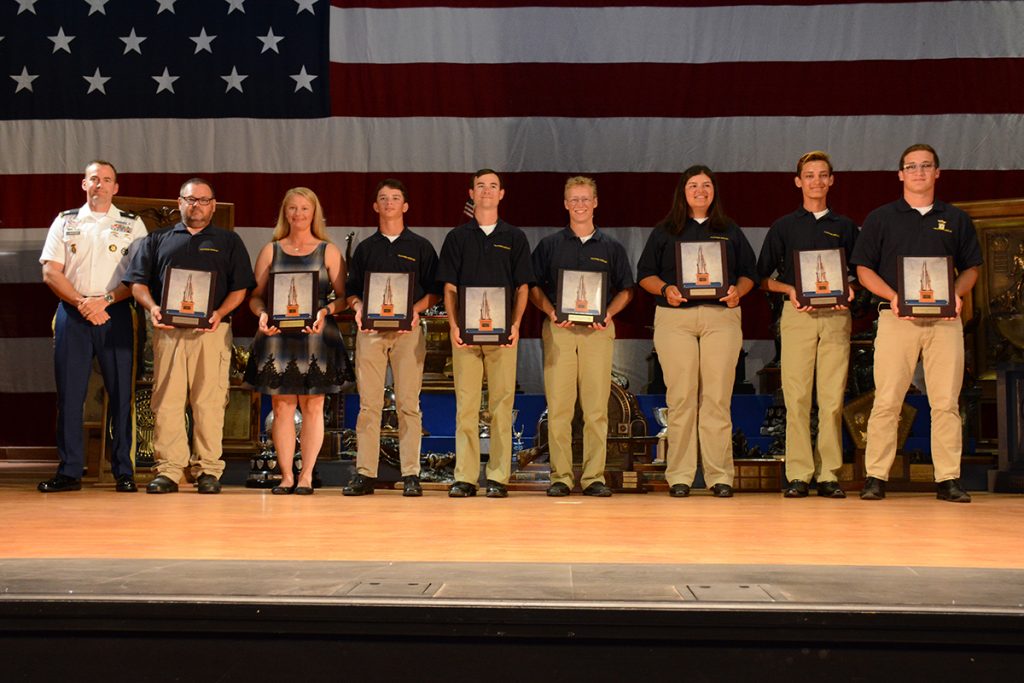 High Junior Team of the match was California Grizzlies O'Connell (another Civilian team that has won the NTIT, in 2009). Grizzlies finishing fourth overall were Dustin Carr, Miles Grove, Amber Kingshill, Nathaniel Nye, Koa Van Hoven and Loet Van Hoven. Captain was Sara Rozanski, and coach was Tom Greenwood.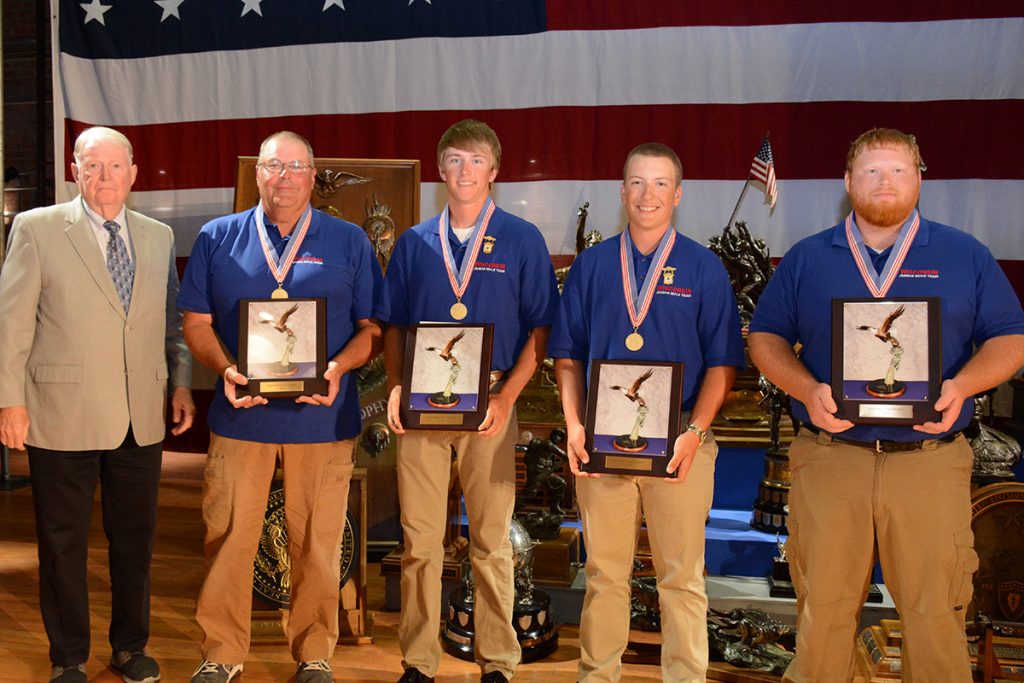 Earning the Freedom's Fire Trophy as the top two-person team in the National Trophy Junior Team event was Wisconsin Cheddar. Team members were Brad Schoenemann and Thomas McGowan.
For a complete list of results of the National Trophy Rifle events, visit the CMP Competition Tracker page at https://ct.thecmp.org/app/v1/index.php?do=match&task=edit&match=18060&tab=results.
Photos of the events can be found on the CMP's Zenfolio page: https://cmp1.zenfolio.com/f430049319.
About the National Matches:
The annual event, held at the Camp Perry National Guard Training Base since 1907, is a four-week long mix of original CMP matches along with traditional pistol, smallbore, highpower rifle and long range rifle competitions and clinics. Off the firing line, Commercial Row features dozens of vendors suited to an assortment of marksmanship material needs. Whether competing for the first time, a seasoned athlete or simply coming to see what's happening, the National Matches has something for everyone.
About Camp Perry:
Camp Perry is located six miles west of Port Clinton. For those looking for lodging, housing is available on base on a first-come, first-serve basis, and a campground is also located onsite. Other area accommodations are only a short drive away and only minutes to beautiful Lake Erie.