Civilian Stephens Wins Overall During 2016 President's Rifle Match
August 2, 2016
Civilian Marksmanship Program
▸
The First Shot
▸
Civilian Stephens Wins Overall During 2016 President's Rifle Match
By Ashley Brugnone, CMP Writer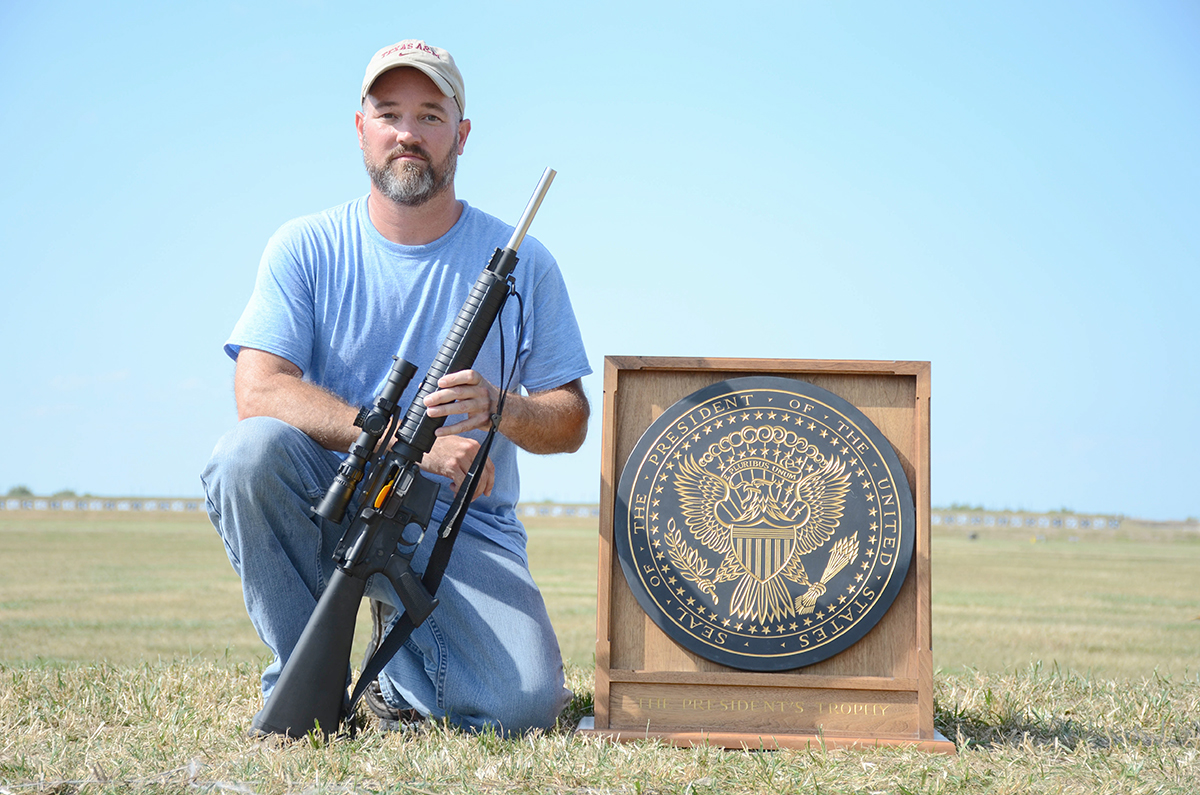 CAMP PERRY, Ohio – Keith Stephens, 44, of College Station, Texas, earned the top honor during the 2016 President's Rifle Match on July 25, firing a remarkable score of 393-17x. Having competed in the match more than 10 times in his career and coming as close as a fifth-place finish, he knew the sort of talent and focus the match demanded.
"I always thought I had a shot of winning it, but it's tough because there are so many great shooters out here," he said. "You have to bring your 'A-game' on this one day, so today was the day that I was able to manage it."
He also remarked, "I remember coming here and my goal was to come in the Top 10 of some of these matches, and I eventually made that, but always kind of struggled in the President's Match the first several years I was here. Now, just to win, it's amazing."
With a steady wind, Stephens managed to settle in as he prepared on the line for the famous President's Shoot Off. Dialing in the correct adjustments and coming equipped with a new scope he had been using since March made him feel confident as he fired his shots downrange to lead him to his win.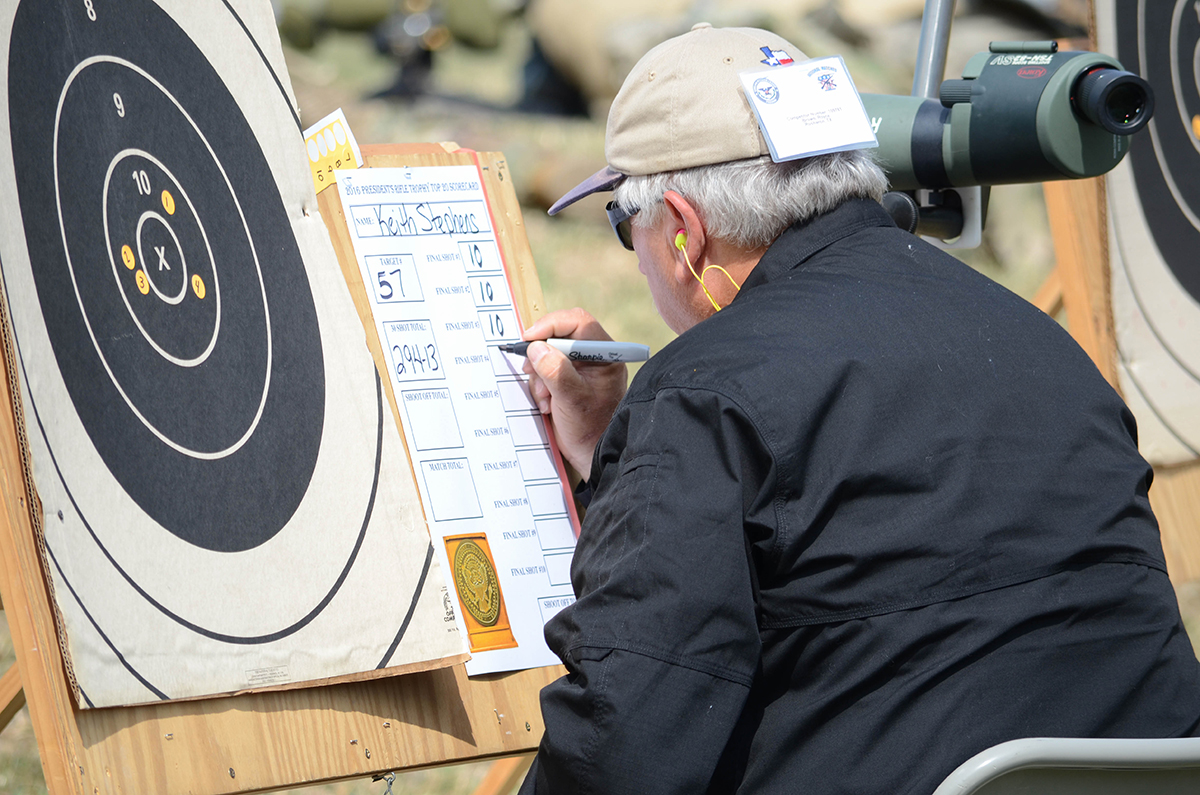 "I felt good – I've been shooting good," he said. "I love shooting with (my new scope). My scores have really improved with it, so I felt good coming into Perry this year."
An incredible showing at the 2016 National Matches, Stephens was also awarded the Pietroforte Trophy as the high civilian shooter amongst the National Trophy Individual (NTI) and Team Match aggregate and the Alice Bull Trophy for the highest civilian aggregate in the President's and NTT matches.
Additionally, Stephens was one of six competitors named to the National Civilian Rifle Team as one of the highest competitors in the National Team match.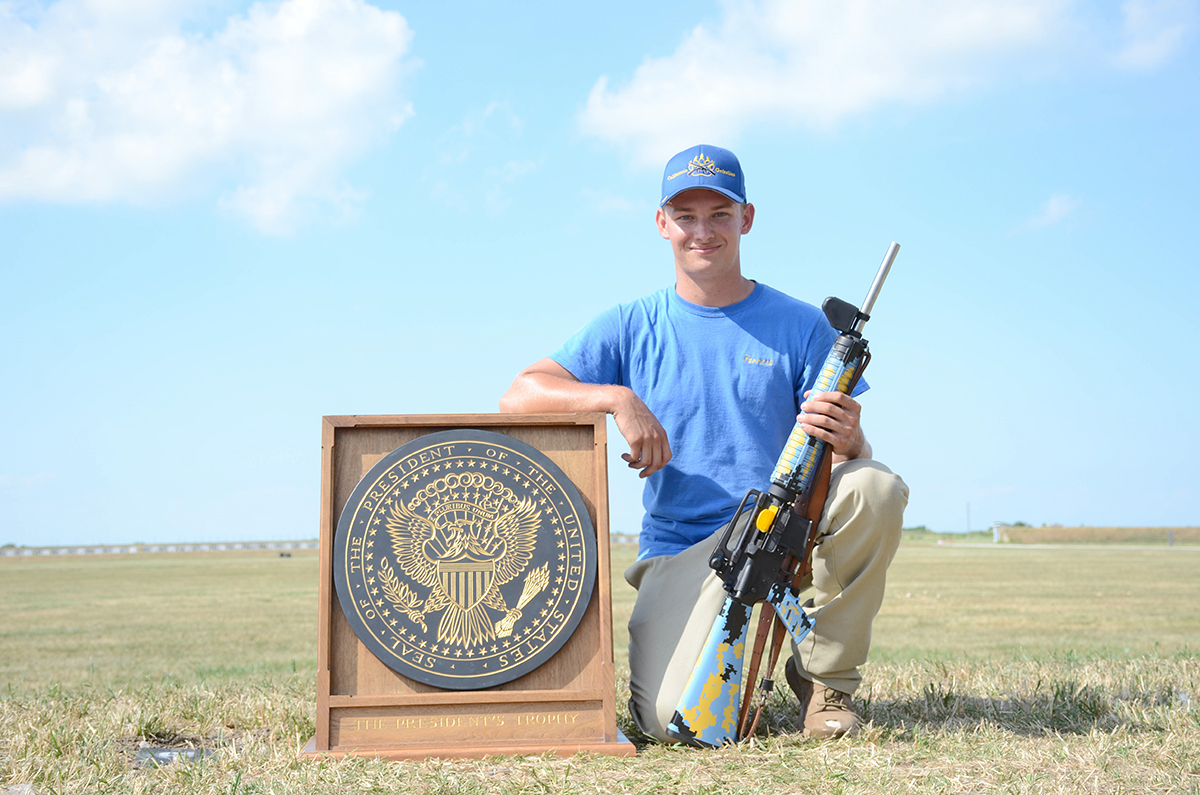 High Junior of the President's was Forrest Greenwood, 20, of Ceres, CA, who recorded a score of 289-9x during his sixth President's Match appearance. A member of the California Grizzlies Junior Rifle Team, which won a slew of trophies and even broke records during the 2016 National Matches, he gives credit to his teammates and others for helping him reach his accomplishments.
"I've had a lot of practice, a lot of training and a lot of helpful people, that's for sure. I have a really big support crew," he said.
"I love this place. I never want to go anywhere else," he added, about shooting at Camp Perry. "This is easily my favorite place in the world. I'd rather be here than home any day."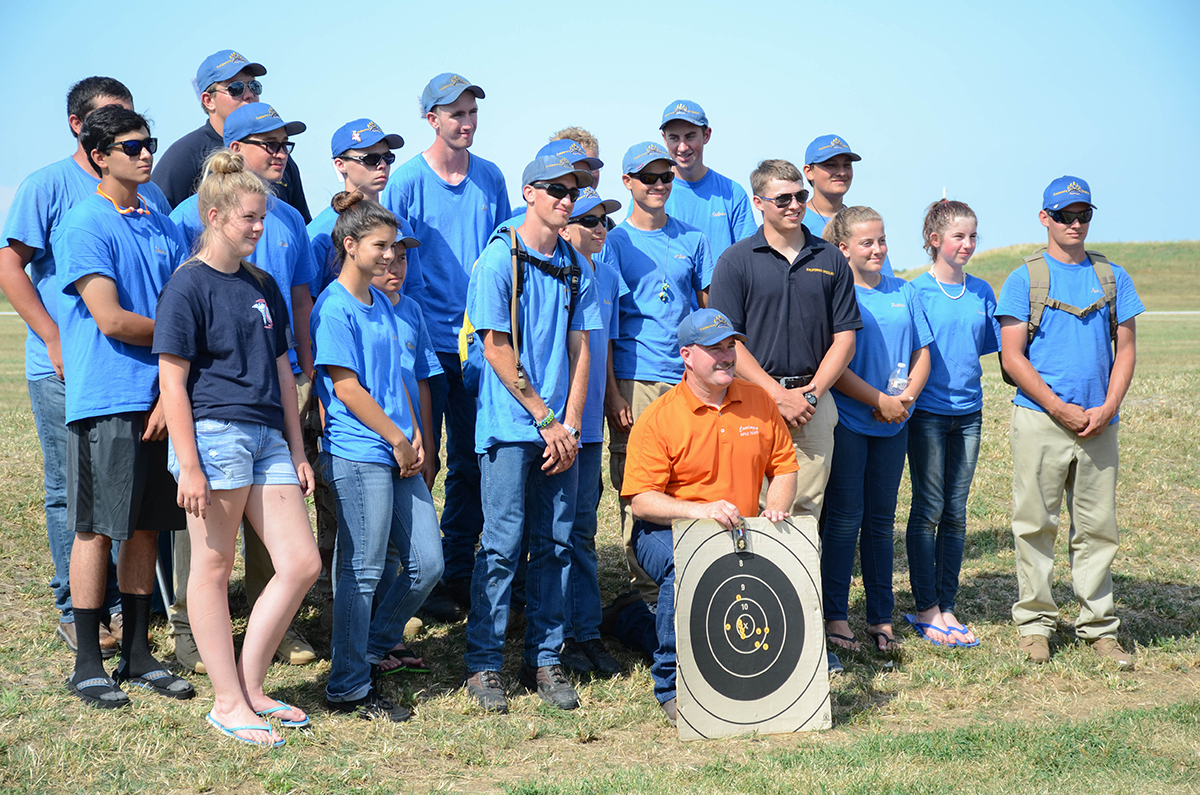 Another member of the Grizzlies team with a noteworthy showing during the match was coach Robert Taylor, 37, of Sonora, CA, who came in fourth during the Shoot Off. He had previously made the Shoot Off back in 2007, where some unfortunate circumstances left him accidentally putting all 10 shots onto the wrong target. Instead of letting the catastrophe tear him down, he used it as an opportunity to encourage his juniors to never give up.
"I want to lead by example," said Taylor, who has trained a number of talented Grizzlies since 2000. "It was really hard keeping it together afterwards, but I remembered that I had 18 kids behind me, watching everything I did. You've got to lead by example and practice what you preach."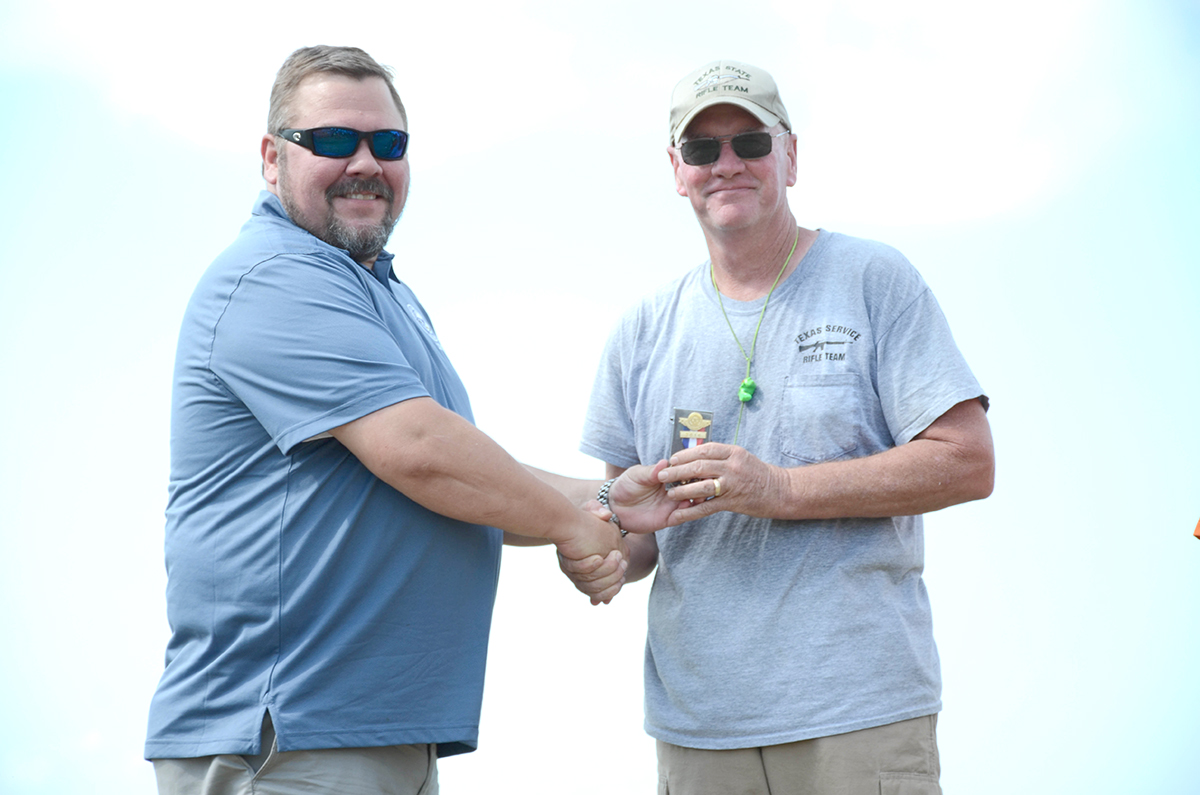 Also earning a notable title during the match was High Senior, Hugh Reich, 60, of Gary, TX, who fired a score of 393-14x. Reich gave an exceptional Shoot Off display of 99-4x to reach third place overall. The 2016 National Matches proved memorable for Reich as he was named to the National Civilian Team with his Texas Gold teammates, Stephens and Lee Eldridge. The team together won numerous awards throughout the Matches.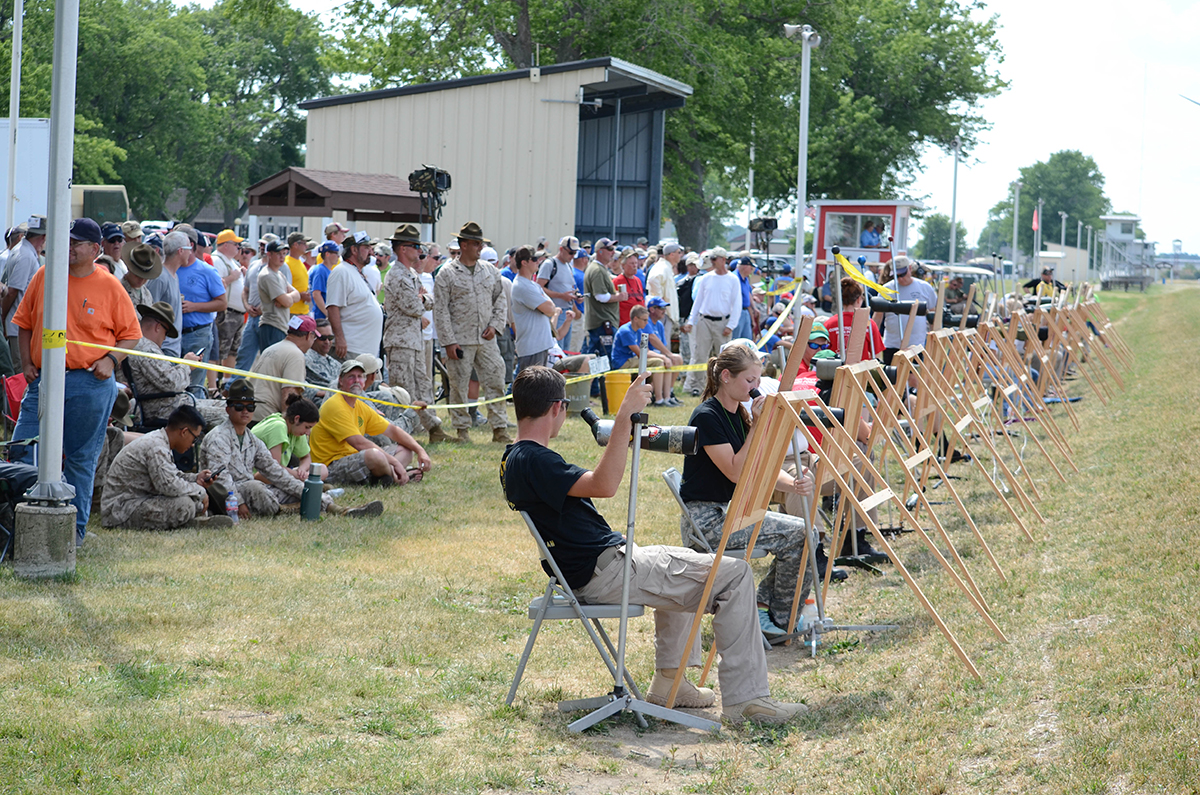 The President's Rifle Match is one of the most celebrated events during the National Matches. Competitors fire 40 record shots during the qualifying match, with the Top 100 competitors receiving special medallions for being named to the "President's 100." The Top 20 competitors compete in a Shoot Off style match to determine the overall winner – giving the match its distinctive flair.
For a complete list of results, visit http://ct.thecmp.org/app/v1/index.php?do=match&task=edit&match=14106&tab=results.
Photos of each clinic can be found by visiting the "2016 National Matches" album on CMP's Zenfolio: http://cmp1.zenfolio.com/f352326966.