May Wins Camp Perry Open 3×20 Precision Air Rifle Title and VanSteenburg Capture CPO Sporter Air Rifle Championship
February 1, 2013
Civilian Marksmanship Program
▸
The First Shot
▸
May Wins Camp Perry Open 3×20 Precision Air Rifle Title and VanSteenburg Capture CPO Sporter Air Rifle Championship
CAMP PERRY, OH – Sonya May, 18, of Rockland, MA, fired an aggregate score of 690.7 to win the Camp Perry Open 3×20 precision air rifle class championship at the CMP Marksmanship Center on January 12. Daylin VanSteenburg, 15, of Grove City, OH, won the sporter air rifle class with an overall score of 644.6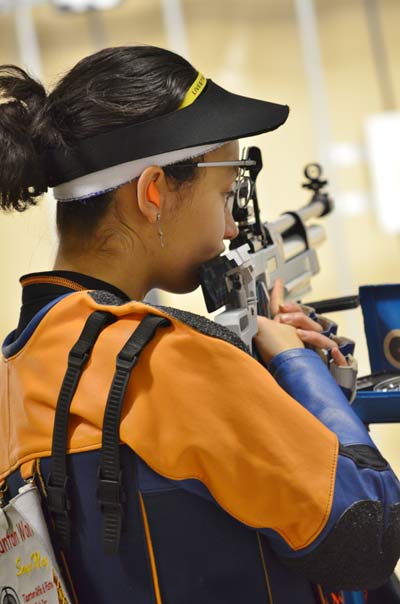 May fired a qualification score of 589 and entered the final in second place behind Ariana Grabowski, 17, of Beaver, PA, who fired a 590 and 685.8 overall. She expanded her lead with the first three shots in the final, but May came back strong, dropping just one point in her final seven shots while the leader slumped in her fifth through eight shots. May closed the match with a 101.7 final with a 685.8 aggregate.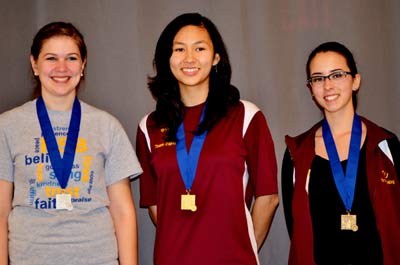 Alexa Aguiar, 17, of Dighton, MA, finished third with a total score of 683.9 after qualifying with a 588 in the three-position match fired in prone, standing and kneeling. Brendan Whitaker, 15, of Bridgewater, MA, jumped from sixth to fourth place with a 100.6 in the final.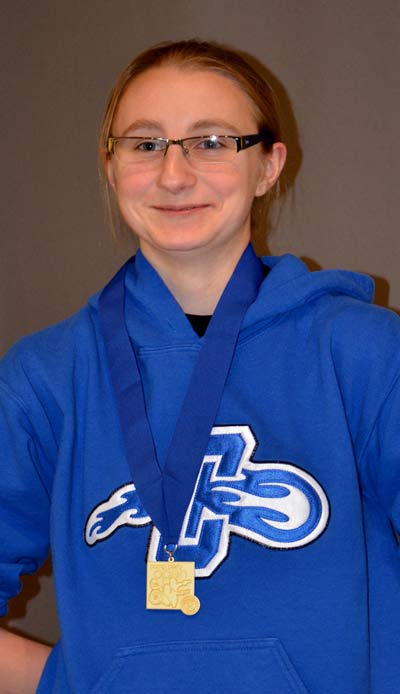 In sporter, VanSteenburg entered the final with a 555 qualification score with an 11-point lead over second place finisher Matthew Miller, 17, of Aurora, IL, and 15-point lead over Luis Gamon, 17, of Aurora, who placed third. VanSteenburg fired an 89.6 final with a shaky 7.0 on his final shot, but still held a comfortable lead.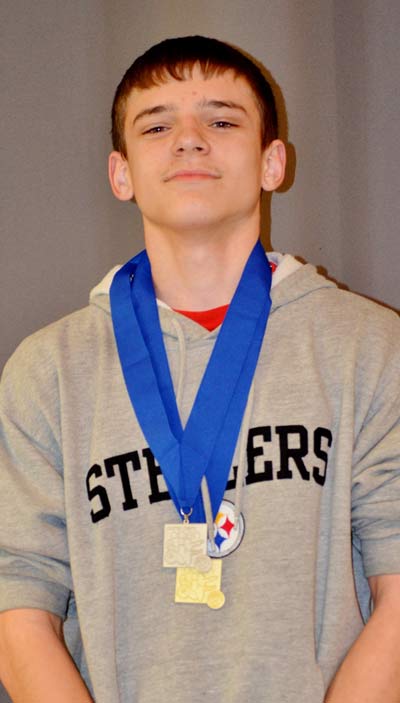 Miller fired a 92.7 final to finish at 636.7 and Gamon carded an 87.1 final to post an aggregate score of 627.1. Gustavo Caltzontzin, 18, of Aurora, scored a 90.1 final and leap-frogged three competitors to finish fourth with 625.1.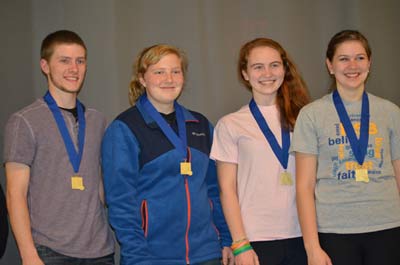 In precision air rifle team competition, Alexandria Junior Rifle of Pennsylvania, edged Taunton Marksmanship Unit Gold of Massachusetts, by one point 2326 to 2325 to win the team championship. Ottawa County 4-H Shooting Stars of Ohio, placed third with an aggregate team total of 2298.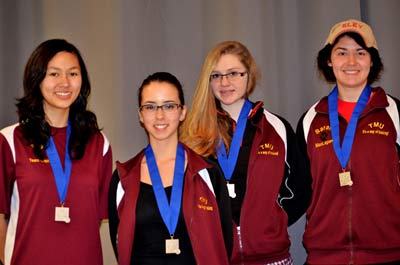 Alexandria Junior's team was comprised of Ariana Grabowski (590), Amanda Ruffner (581), Adam Wheland (581) and Mary Sloan (574). Taunton Gold was led by Sonya May (589), Alexa Aguiar (588), MacKenzie Martin (581) and Sarah MacLagan (567). Ottawa County 4-H was comprised of Ian Foos (580), Justin Kleinhans (578), Sarah Sutton (577) and Sean Roehrs (563).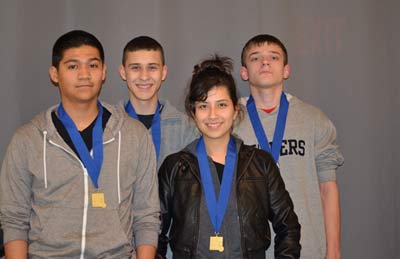 In sporter team competition, Tomcat 1 of Illinois, led all teams with an aggregate score of 2119. Zion Benton Team 1 of Illinois, placed second with a team total score of 2107 and Zion Benton Team 2 placed third with a combined score of 2100.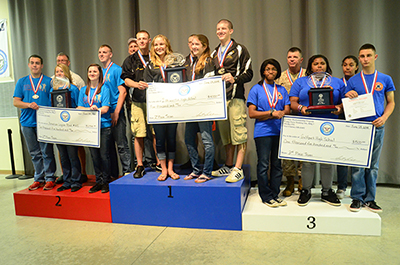 Tomcat 1 was led by Matthew Miller (544), Gustavo Caltzontzin (535), Jesus Torres (524) and Diana Ramirez (516). Second place Zion Benton 1 was comprised of Ragel Ibarra (536), Iran Rodriguez (530), Jacob Cress (524) and Tyler Kerbs (517). In third, Zion Benton team 2 was fielded by Mitchell Csorba (532), Alec Dumyahn (526), Zachary Dumyahn (522) and Justine Hamilton (520).
For complete results of the 2013 Camp Perry Open 3×20 Championship, log onto Competition Tracker for the 2013 Camp Perry Results.