British Marksman Competes in CMP Events to Escape UK Restrictions
September 2, 2015
Civilian Marksmanship Program
▸
The First Shot
▸
British Marksman Competes in CMP Events to Escape UK Restrictions
By Ashley Brugnone, CMP Writer
Simply by observing the sights and sounds, it's easy to see that Civilian Marksmanship Program (CMP) Games Match competitors represent many different geographical regions. Chattering on the firing line is collaborated by a variety of dialects – a song of southern drawls, New York's "fuh-get-about-it" type vernacular, among others. But for those who have been to a travel match in the last six years, there is one that always seems to stand out from the rest. It seems just a little more refined.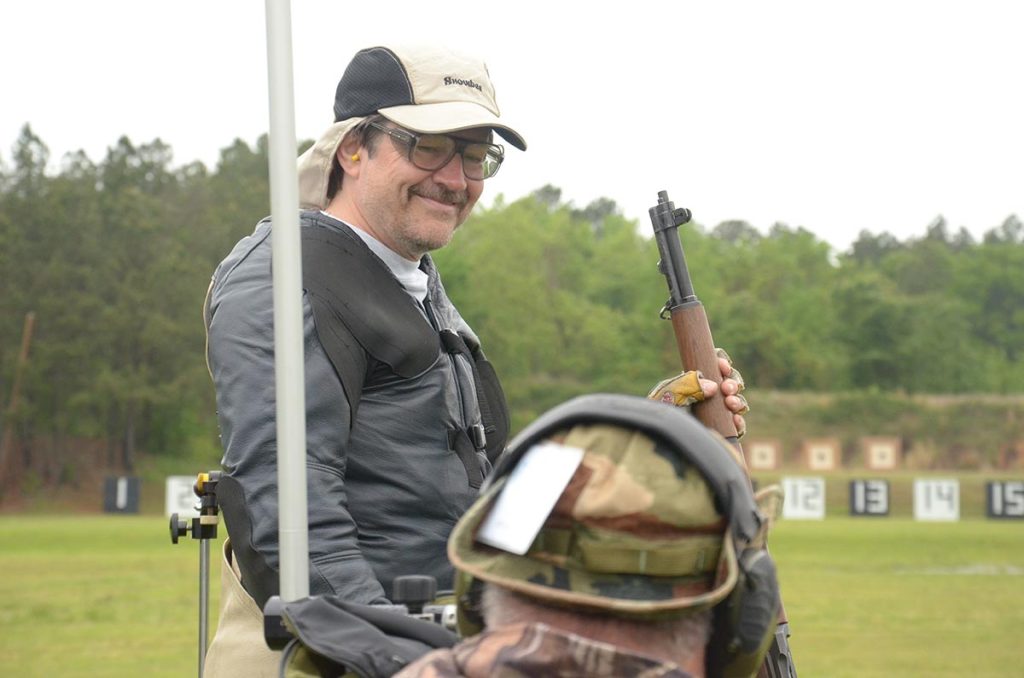 Bill Ellis, 50, of Langley, England, is a recognizable figure at nearly all of the CMP Games Matches each year. Since 2009, he has made the long trip overseas to participate in the Eastern Games (in North Carolina), Western Games (in Arizona) and the National Matches at Camp Perry, OH, – all places where he has made himself known not only by his friendly demeanor and distinctive accent, but also by earning a number of medals and even plaques for his remarkable marksmanship talents.
Though it's been known to happen, he doesn't come to the United States to claim wins from the Americans– he just happens to be a rifle enthusiast living in a country that has strict laws against the personal use of firearms. Because he is passionate about shooting with his large collection of rifles, he has had to find alternative ways to practice and compete in a place where he could be arrested just for doing what he loves.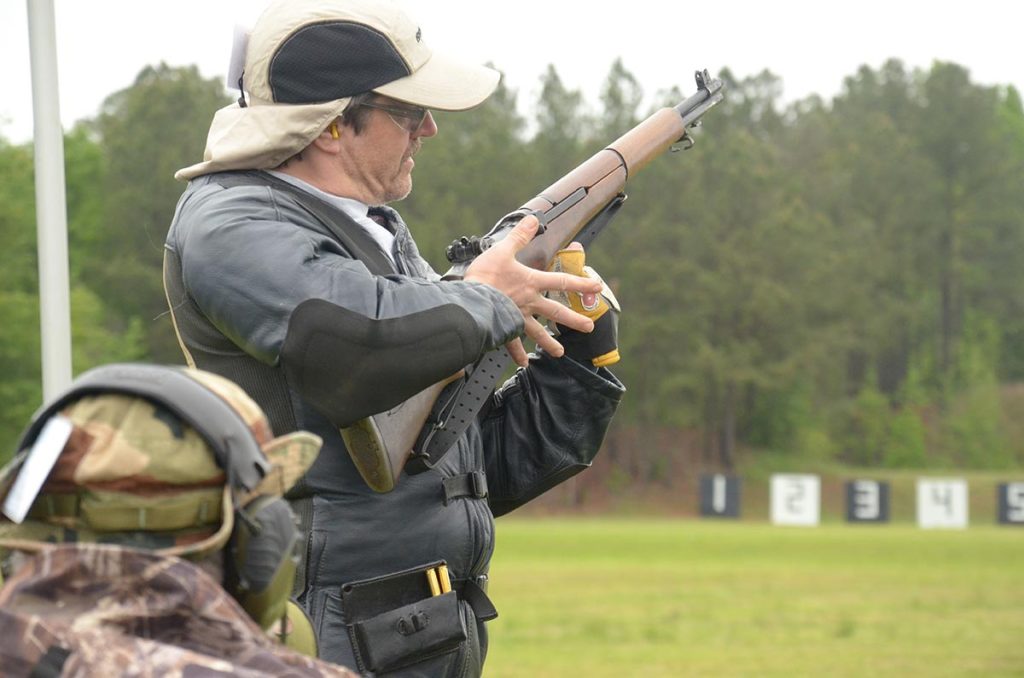 "Unfortunately, in this country (England), the general public's perception of firearms is that only army, police and criminals have access to firearms," said Bill.
The youngest of three brothers, Bill still lives in the house where he grew up. For over 30 years, he worked at ICI Paints – a paint manufacturing company in nearby Slough. When the plant was acquired by another corporation, Bill was forced into an early retirement. Bittersweet, leaving his work did mean more time to participate in the sport that has been his passion for most of his life – shooting.
He first began at the age of 10 with his older brother, who was home on leave from the army. When Bill was 13, he joined the Royal Air Force (RAF) Air Cadets – a cadet group in the United Kingdom (UK) that gives youth hands-on experiences and skill development that coincides with the military air force. There, he received his RAF marksman badge, shooting with a Lee Enfield rifle converted to a .22 caliber rimfire rifle.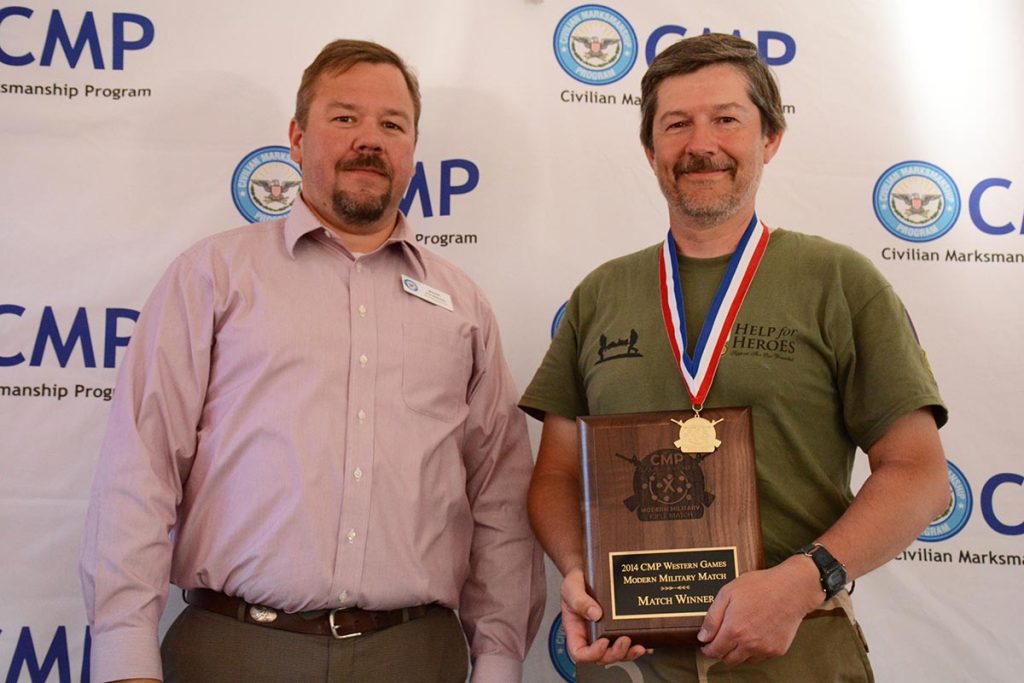 He left the cadets at age 16 after realizing his future probably wasn't in the military. From there, his rifling career was limited to only rabbit and pigeon hunting in the woods. It wasn't until he turned 30, after visiting Bisley Ranges in Surrey (where the National Shooting Centre of the UK is located), that he made shooting a serious priority again.
He joined a club called the Artists Rifles, which concentrated on practical pistol shooting and was ran by two former Special Air Service members from the British Army.
"They certainly knew their shooting and put on some very enjoyable matches," he said.
Unfortunately for Bill and the UK, freedom to own firearms was about to change.
A man named Michael Ryan went on a rampage with a pistol, hand grenade and automatic rifle in the town of Hungerford, Berkshire, in England in 1987 – killing 16 people. After the incident, the Firearms Act of 1988 made it more difficult to own certain firearms.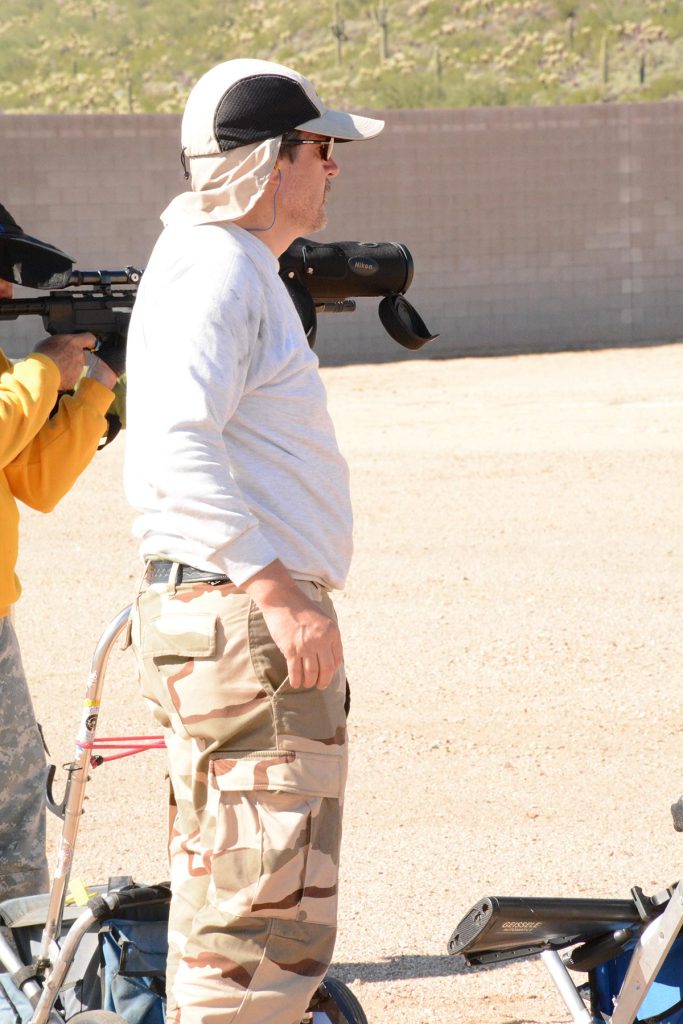 Since then, the government has placed restrictions on the citizens of the UK for rifle and shotgun use.
Nearly ten years later, on March 13, 1996, in Dunblane, Scotland, another crazed man by the name of Thomas Hamilton changed the gun laws of the UK again after he entered an elementary school with four handguns and 700 rounds of ammo, then opened fire. Hamilton killed one teacher and 16 children.
The following year, the Firearms Act Amendment of 1997 forced gun owners around the UK to only own revolvers if the barrels are 12 inches long with an overall length of 24 inches. As with the other firearms, citizens can own pistols, but with restrictions.
"It is a bit cumbersome, but it has to be so big so that you can't conceal it in a pocket," Bill explained.
The UK press grew a hostile position on gun control – forcing great pressure onto the government, which was up for reelection at the time. Though hoping the stricter gun regulations would bring more votes, the government officials lost the re-election, and an even stricter government took its place. Target pistols in .22 rimfire also were eventually banned, causing target shooters to have to take their training abroad.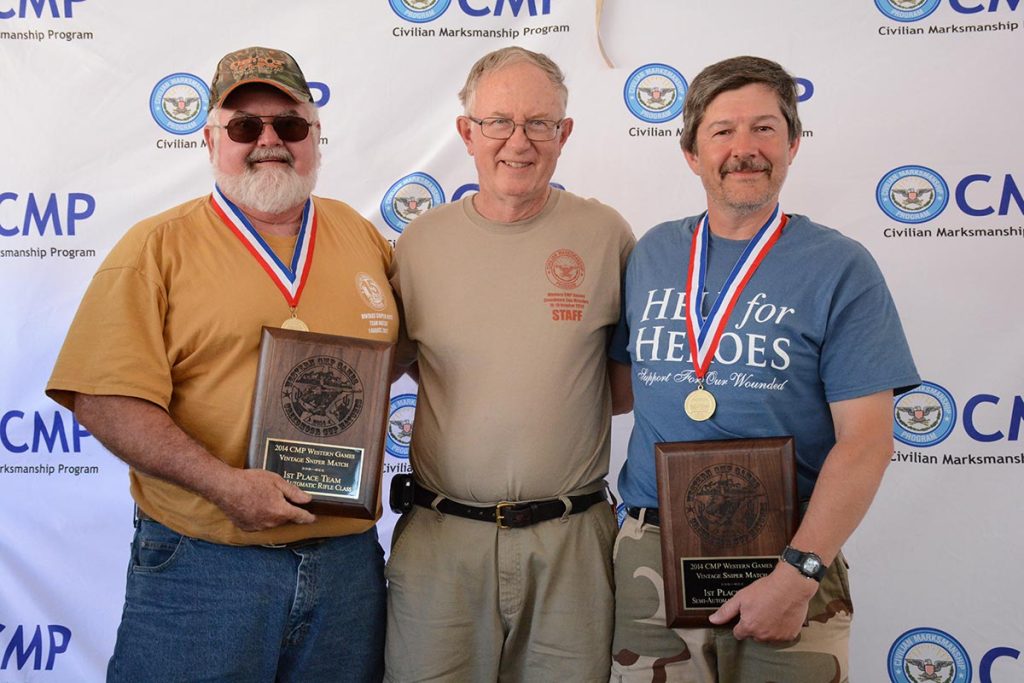 Following in the footsteps of his other fed-up countrymen, Bill decided it was time to get back into the pastime he loved by travelling to a place that would allow him to legally shoot all of his guns in a competitive space – the United States.
"The main reason I decided to come over to the U.S. was to shoot highpower matches," he said. "I was nervous the first time I came over to shoot, but I was made to feel welcome by the CMP staff and many of the shooters I can now class as good friends."
With a cost of about $3,000 per trip, making the trek to the U.S. can be an expensive getaway. Because he makes the costly commitment to the events in the States a priority, he has yet to participate in competitions in other countries.
Outside of the shooting world, Bill admits to enjoying the respect he has found Americans to have for the elderly and authority figures. He also says he finds "unexpected beauty" in the desolate areas of Arizona. The Rocky Mountains and Redwood forests of the west coast are his favorite U.S. destinations.
Other members of his rifle club choose not to follow him overseas, partly because of the cost, but also, he feels, because of the level of competition the country promises.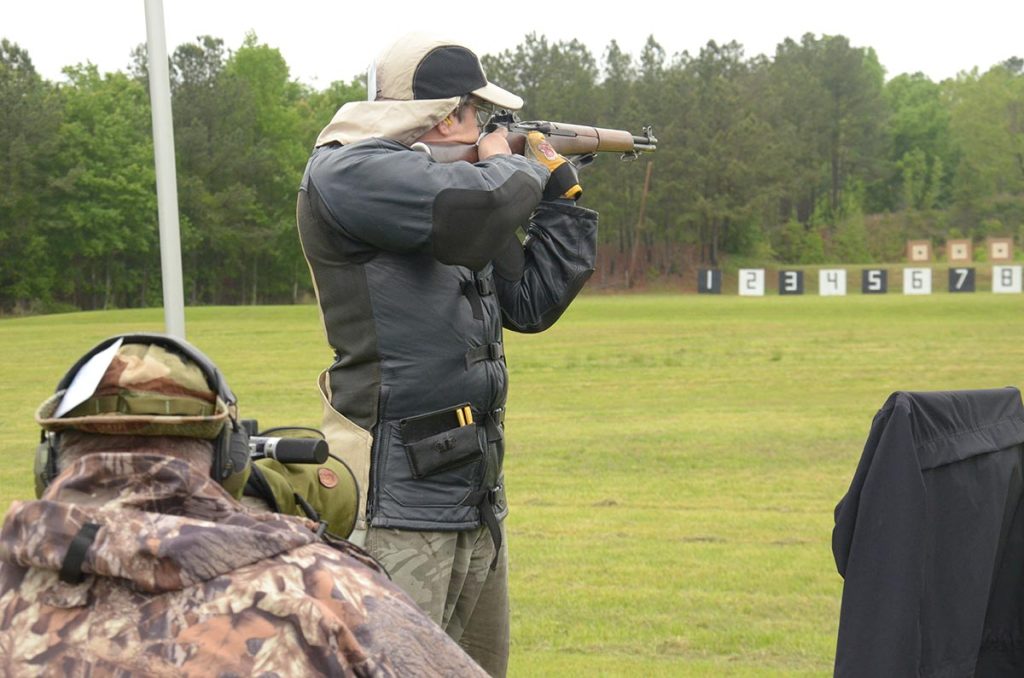 "In the U.S. . . . the standard of shooting is much higher," he confessed. "I like to consider myself one of the better shooters in my field in the UK, but over in the U.S. I have to try to raise my standard even higher if I am going to be successful in my aim to be the first from the UK to become Distinguished."
With his trips to the CMP Games Matches and the National Matches, Bill has received 20 EIC points towards becoming Distinguished – getting close to his goal of making history.
In England, he's currently a member of the UK National Rifle Association and belongs to several small clubs that conduct different types of shooting matches. These events allow him the opportunity to get his competitive fixes with the rifles he has collected over the years.
With the government in his home country currently holding a review of firearm laws, he hopes the situation for owners won't become worse, but in the mean time is looking forward to continuing to fire alongside his friends in the United States.
Be sure to look for Bill at the 2015 Western Games, held again at the Ben Avery Shooting Facility in Phoenix in October. He'll be the one with the unmistakable accent – shooting 10's. For more information on the Western CMP Games, visit Western CMP Games & CMP Highpower Rifle Matches.