Bill Fairless Reaches Unmatched Feat During Travel Games in 2016
January 13, 2017
Civilian Marksmanship Program
▸
The First Shot
▸
Bill Fairless Reaches Unmatched Feat During Travel Games in 2016
By Ashley Brugnone, CMP Writer
"I just wanted to try to shoot as many matches as possible. And the CMP keeps adding new ones, so I have to try those too," said Bill Fairless while at the 2016 Talladega 600 in December.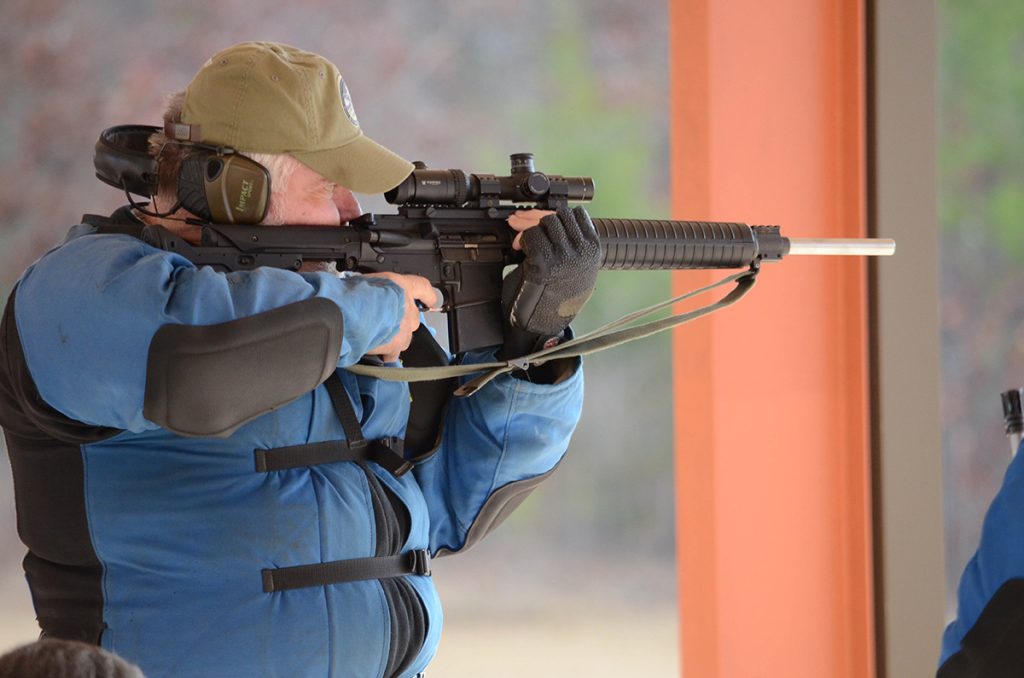 The 600 was the last of the Civilian Marksmanship Program (CMP) matches fired in 2016 to feature Travel Games events – a series of select rifle and pistol events scattered around the country each year.
Games Matches begin in April with the Oklahoma Games, followed by the Eastern Games in North Carolina in May, Talladega D-Day events in June and its own scheduled string of events at the National Matches at Camp Perry, Ohio, in July. In 2016, the New England Games in Vermont was added in September, as the annual Western Games fired in Arizona again in October.
Bill Fairless, 62, of Vienna, Ill., was the only competitor to travel to every single Travel Games match in 2016.
A hunter and gun enthusiast since he was young, Bill began shooting competitively at his local gun club in the early 1980s. Soon he began firing in M1 Garand and highpower matches, traveling to the prestigious National Matches once in 1999. When his work teaching high school agriculture in Vienna picked up, he didn't have the time to get away and fire again at Camp Perry – something he promised would someday change.
"When I retire, that's my goal," he said to himself. "I'm going to start going back to Camp Perry and start shooting Travel Games. That's a benefit of being retired."
Bill finally earned his chance in 2010. After retiring at the end of the school year in the spring, he made plans to attend Western Games that coming October – a hot, challenging test of mental endurance that served as his first taste of the Travel Games.
"The Western Games were a lot of fun," he said. "It was pretty warm. It wasn't as bad as I thought it would be. I just had to keep drinking a lot of water, but the heat wasn't too bad."
"The humidity is worse at home," he added as he gave a laugh.
Since then, Bill has attended more than 25 Games events.
He and his wife of 36 years, Kitty, load up their camper and roam the country as they travel to each Games event together. Kitty has begun perfecting her own competitive shooting skills at home with Rimfire Sporter, but hasn't fired in a match of her own – yet.
The events serve as mini vacations for Bill and Kitty as they leave the range to visit local attractions, like the Grand Canyon and other iconic American sites. They also take the time to breathe in their surroundings and observe the diversity of environments and characteristics promised by each region.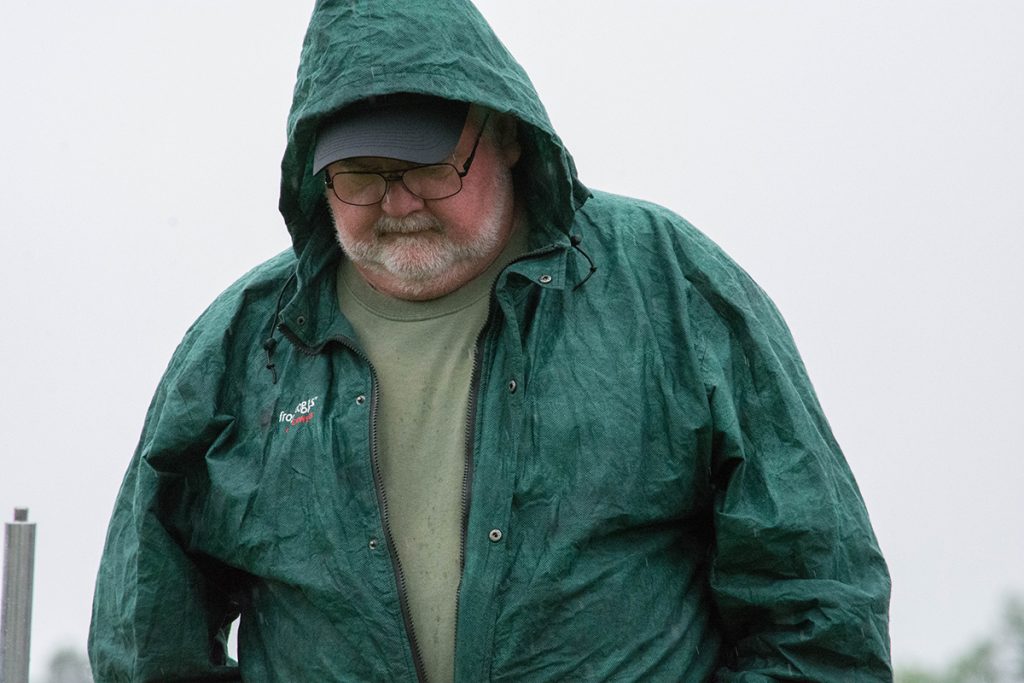 "The scenery is so different. Eastern Games is about like at home, and I like going to Talladega to shoot on the electronic targets," said Bill. "I really liked Vermont too – it was very pretty up there. I had never been to the northeast, so we made a vacation out of that."
"It's really hard to pick a favorite," he added. "They're all good. I like all of them."
Though hard to choose his favored location, both Bill and Kitty agree that Phoenix particularly connects with them because of the weather and scenery.
"We may have to move there some day," he teased.
What keeps Bill coming back to the Travel Games is more than where the Games are held, but also the ones within who fill them. His enjoyment stems from the competitors and families that attend the matches along with him, and he also makes a point to give credit to the staff of the CMP for continuing to successfully put on the events year after year.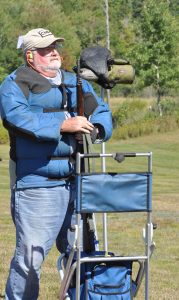 "I meet a lot of good people," he said. "You meet new people at each one you go to. And the people of the CMP do a great job. I have to mention them."
"I think shooters are the friendliest people. All of them I know will do anything to help you, if you need something, if you need to borrow a sling, they'll let you use it, they help you read the wind – so they're a good bunch of people to be with," he added.
"There's even a guy here (at Talladega) from Puerto Rico, and we shot together. Neither one of us spoke the language very well, but we still had a good time."
At the Games, Bill shoots both service and vintage rifles – the M1 Garand topping his list of favorites.
"You get to shoot many different types of rifles at the Travel Games. Instead of just going to a service rifle match and shooting the AR and then you're done – here, you can shoot different rifles."
He also describes competitive shooting as the only sport where a new competitor can compete beside a national-level champion. And the modesty that comes from the shooters is unlike any other.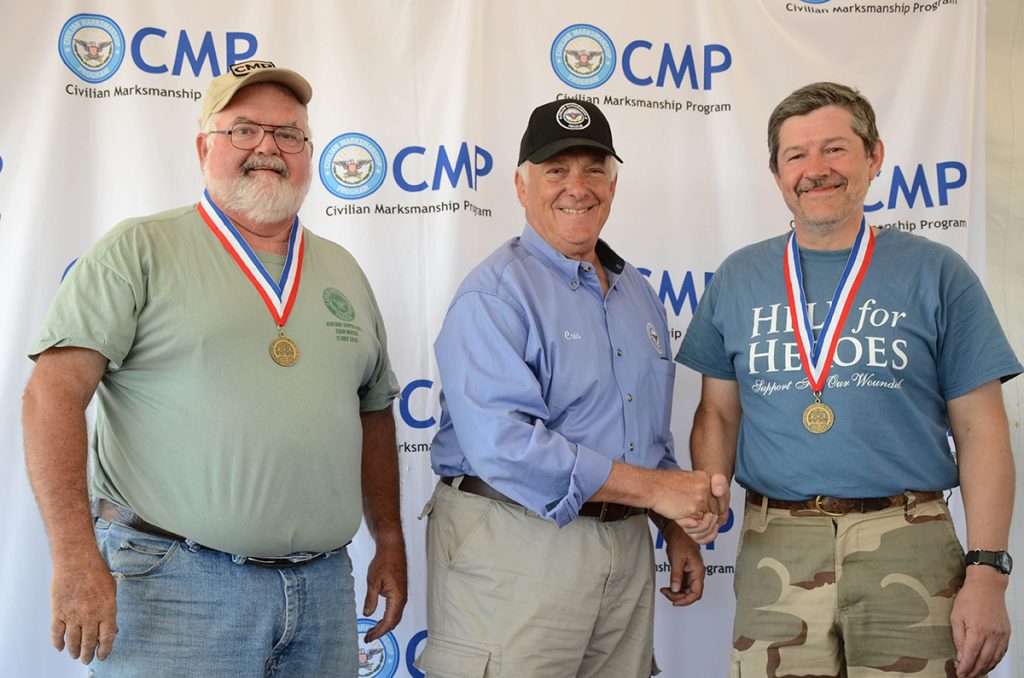 Bill unknowingly displays a modesty of his own, having been extremely successful at each Games and often coming home with a cart full of hardware from his cut-making scores and overall wins. He admits the Vintage Sniper team match, in which he has placed several times with another frequent competitor, Bill Ellis of England, is the one he looks forward to shooting the most.
But, despite all of his medals and awards, he says his proudest accomplishment was winning a medal for an important figure in his life – his dad.
"In Phoenix I won a bronze medal for my dad with a Japanese Arisaka he brought back from WWII," Bill said with a beaming smile. "The gun hadn't hardly been fired since he brought it back from the war. I gave him the medal, so he was pretty tickled with that."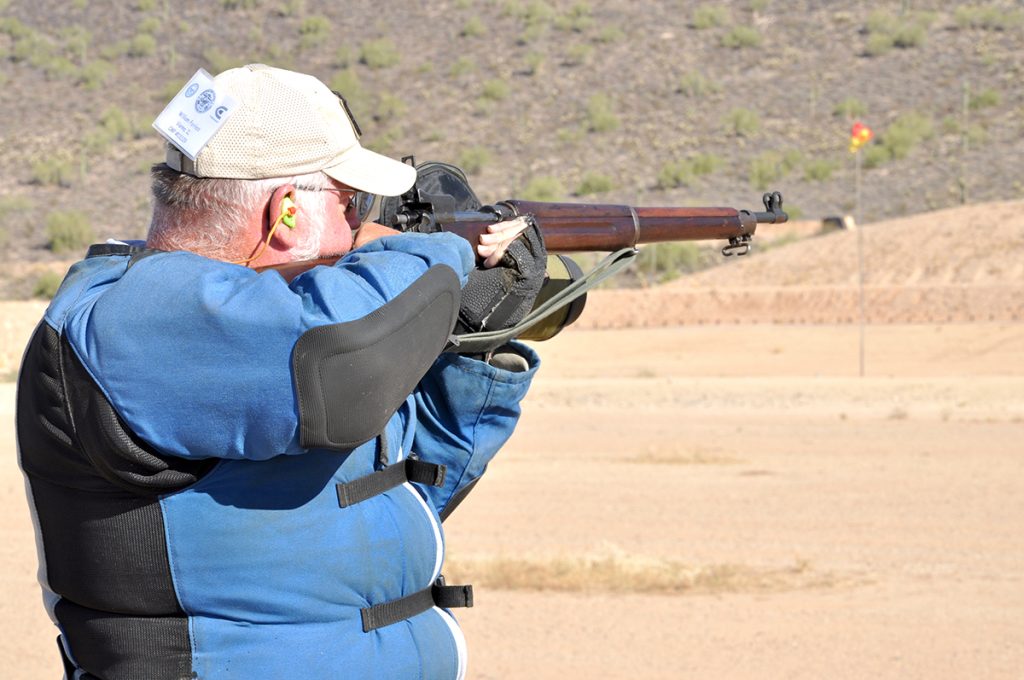 With New England Games and Western Games so close together in the year, he confesses the schedule can get pretty hectic – possibly too hectic of an endeavor for Bill and Kitty to make again in 2017.
Right now, they plan on going to Arizona and Oklahoma (which is the closest in distance one for the couple), but Bill's Vintage Sniper partner, Bill Ellis, is trying his best to talk him into going back to Vermont as well.
"So I may end up going to all of them again," he said with a laugh.
As for the rest of the future, Bill and Kitty plan on spending time with their three kids, David, Bobby and Becky, and their families, and Bill plans to keep on shooting and traveling around with Kitty for as long as he can.
"Oh yeah, I'll keep going. That's my plan."
***Other notable individuals who traveled to Games matches in 2016 include:
·      Steward Cole, 75, of Owasso, OK, and Larry Stonecipher, 64, of Ada, OK, who traveled to the four of the six (Oklahoma Games, D-Day, New England Games and the Talladega 600).
·      Husband and wife James and Julia Murray of Bee Branch, AR, who both competed in the Oklahoma, New England and Western Games.
·      CMP Board member Cris Stone, who also attended all of the Travel Games events.