Aussieker Earns Overall Title in Only Second Bout with Vintage Military Match, Williams Overtakes Carbine
August 11, 2014
Civilian Marksmanship Program
▸
The First Shot
▸
Aussieker Earns Overall Title in Only Second Bout with Vintage Military Match, Williams Overtakes Carbine
By Ashley Brugnone, CMP Writer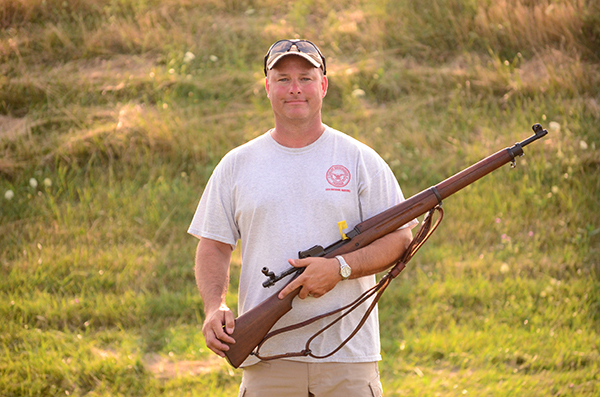 CAMP PERRY, OH – Mark Aussieker, 43, of Wenona, IL, who fired a 288-5x to become the overall winner in the Vintage Military Match, modestly explained his feelings about claiming the title by jokingly stating, "I'm kind of a big deal."
Only his second time firing in the event, Aussieker used his 1917 to achieve his win. Now with his "big deal" status, the new champion has a few words of simple advice to anyone looking to claim the title in the future.
"People just need to get out there and do it. All it takes is practice," he said. "Shoot as many of these matches as possible."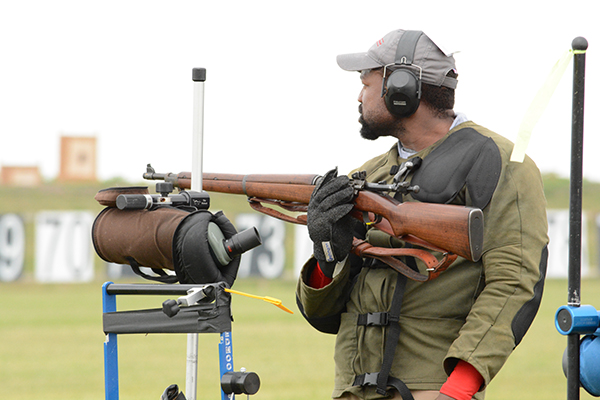 Competitors in the Springfield-Vintage Military Match fire as-issued M1903, M1903A3, U.S. Krag, M1917 or other manually operated foreign military rifles during the event.
Competitors in the Vintage Military Match must use "as-issued" U.S. Krag, M1917 or manually operated foreign military rifles, while those in the Springfield Match must fire "as-issued" M1903 or M1903A3 rifles. This year, 421 competitors fired in the Vintage Military Match, while 671 competitors took the line in the Springfield Match – both shot concurrently on July 19 and 20.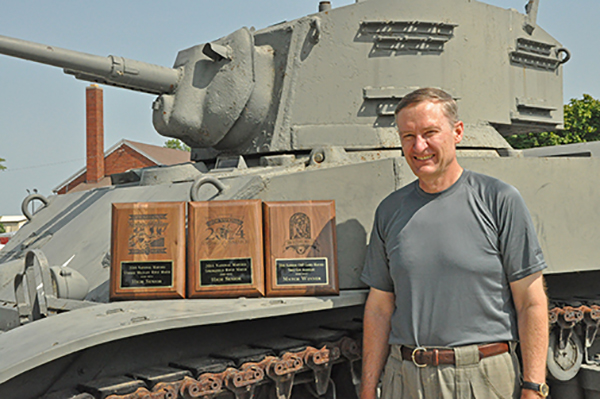 Coming in second in the Vintage Military event was Victor Betzold, 59, of Bel Air, MD, with a score of 286-7x – earned using his Enfield P17. Following just short of Betzold by one "x" was Dennis Shay, 60, of Andover, NY, with a score of 286-6x. Shay used his Venezuelan Mauser in the event.
Besides coming in second overall, Betzold was also the High Senior of the event. Gabe Rampy, 16, of Bremen, GA, was the High Junior, with a score of 273-2x.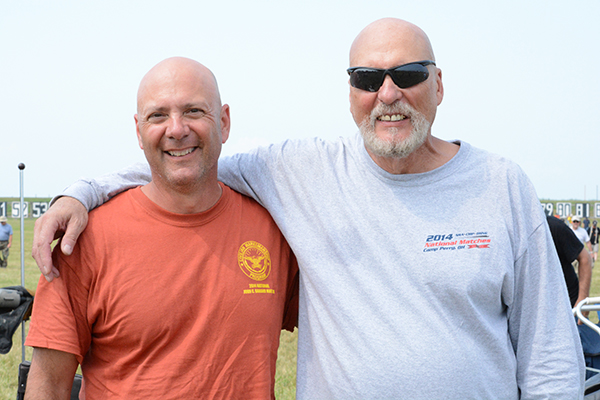 Also deciding to make a few memories with a CMP Games event was Mike Buono, 52, of Mifflintown, PA, and his brother Tony, 66, of Melbourne, FL, who both fired in the vintage match this year. Mike used his 1895 Mauser in the match, which he shared with Tony.
"I got a bronze medal, which isn't stellar, but for me, it's pretty good," said Mike, with a smile.
Tony, a Navy and Vietnam veteran, fired competitively for the first time since his days shooting in the military. Though running into some challenges during his performance, Tony still managed to enjoy the match.
"It takes a little getting used to. I cross fired once, but that happens," he said with a grin. "I had fun."
Even the reigning champion agrees that some of the CMP Games Matches are just too good to pass up. They add an extra element of character to the already prestigious National Matches.
"I really like to shoot vintage matches. They're my favorite to shoot," he said. "I'm trying to go Distinguished, but I can't come to Camp Perry and not shoot the vintage matches."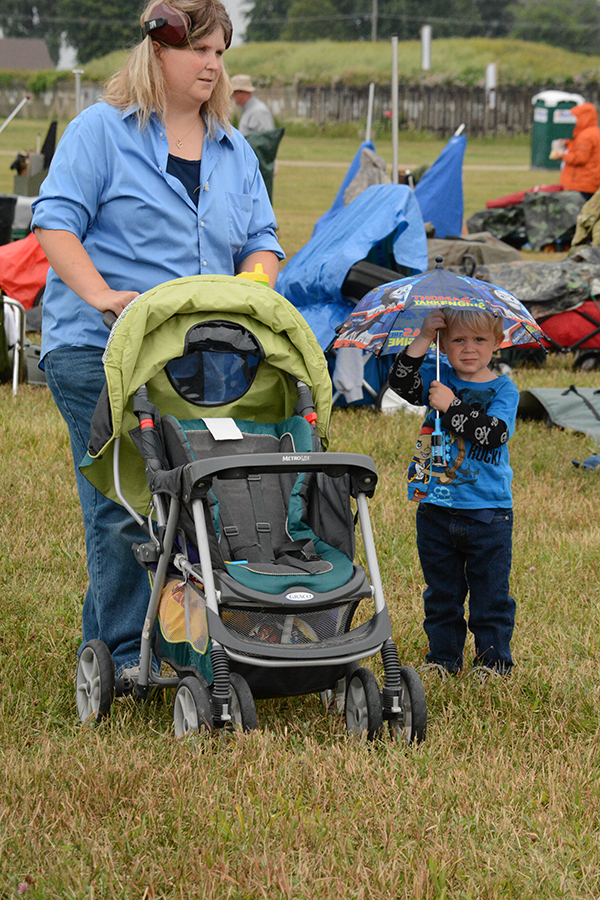 Leading the Springfield Match was Jeffery Schafer, 54, of Saint John, IN, with a score of 294-12x. Roy Leidy, 51, of Northampton, PA, fired a 293-8x for second, while Richard Bodine, 55, of Frederick, PA, recorded a score of 292-8x for third.
High Junior of the event was again Gabe Rampy, with a score of 282-3x. Victor Betzold earned the High Senior award, firing a 288-8x.
With his outstanding showings in the Garand, Springfield and Vintage Military Matches, Betzold not only stayed at the top of the overall lists but also received the 3-Gun Aggregate award, with his combined scores of 862-19x in the matches.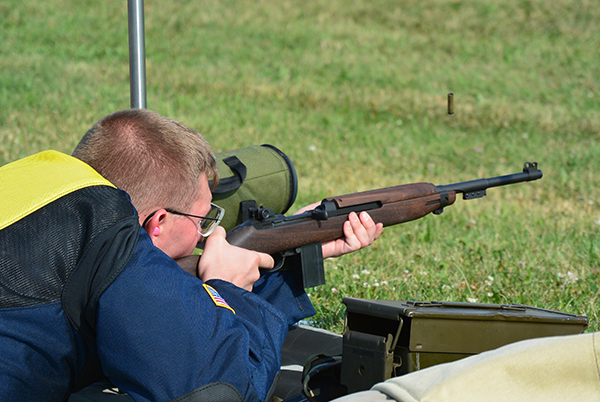 The Carbine Match was held on July 21 to a group of 418 competitors. The Carbine Match was brought back to the National Match schedule in 2006 after a 50-year hiatus. With all firing completed at 100 yards with an M1 Carbine, the match has become a fun and challenging event for marksmen of all ages.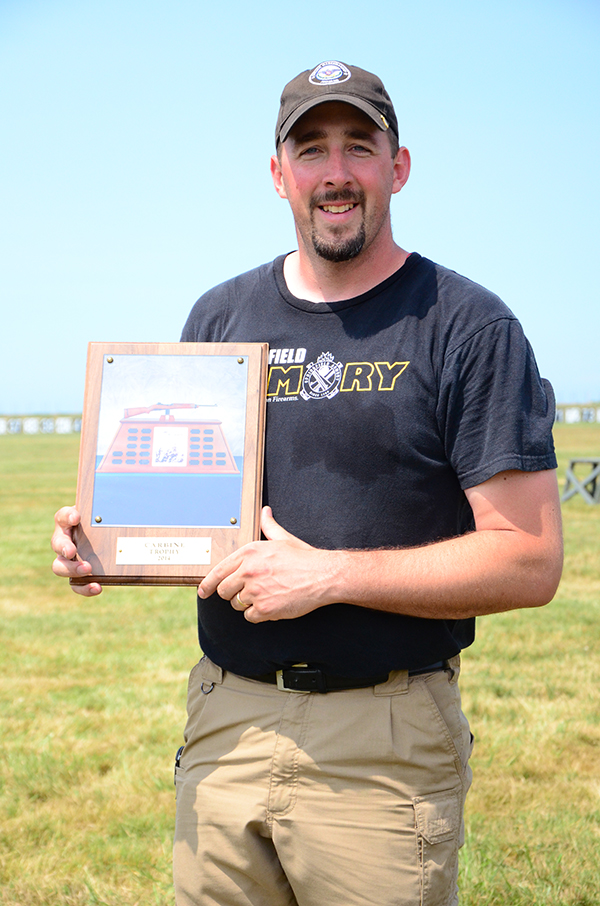 Winning the Carbine Match was Brian Williams, 40, of Granby, GA, with a score of 371-4x. Following close in second was Mark Stout, 45, of Waterford, MI, with 370-3x. John Henderson, 54, of Sonora, CA, fired a 368-5x for third.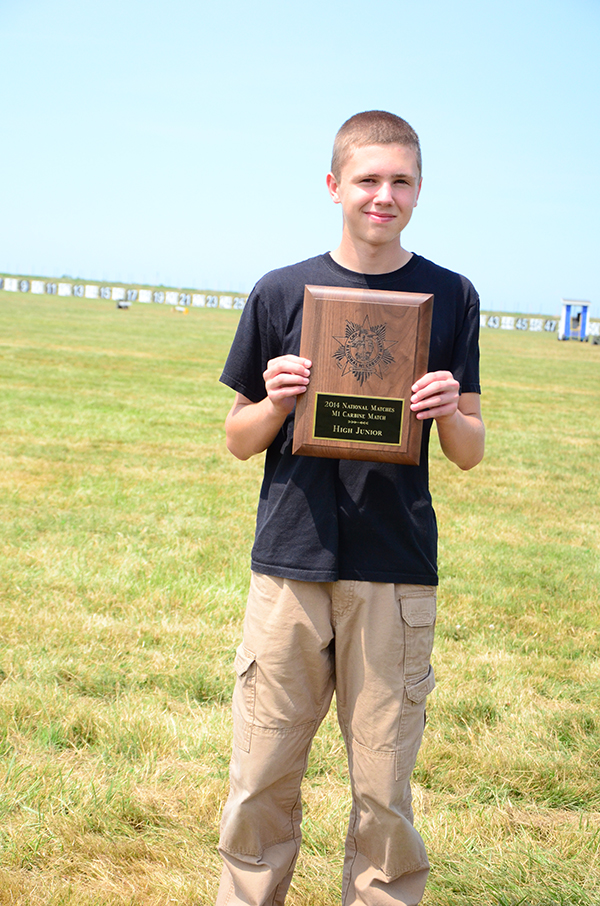 High Junior of the event was Ian Brown, 17, of Mansfield, OH, with a score of 360-7x, while William Aten, 62, of Kingwood, TX, earned the title of High Senior of the event after firing 367-9x. Aten also finished fifth overall.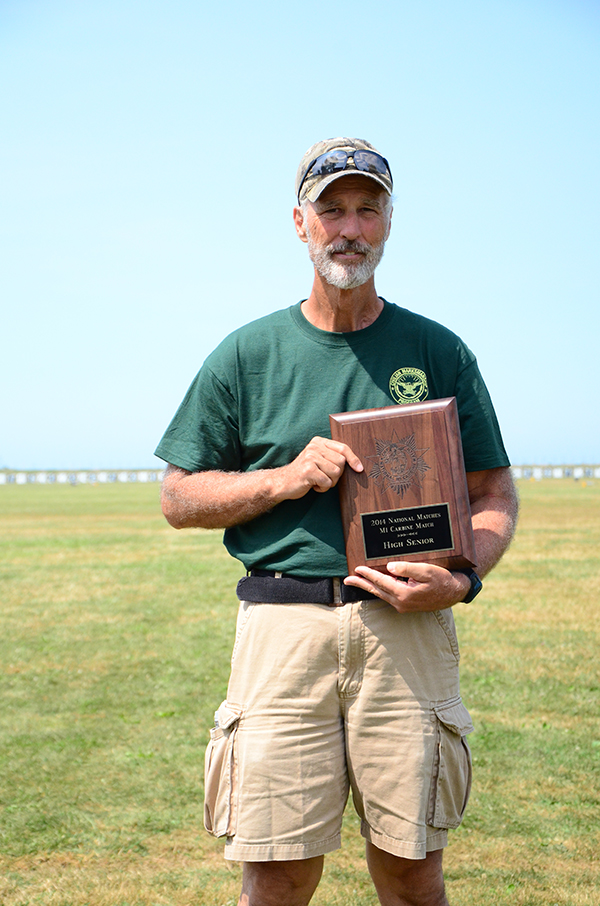 For more information on this and other National Rifle Matches, visit https://thecmp.org/competitions/cmp-national-matches/. Results can be viewed at http://ct.thecmp.org/app/v1/index.php?do=match&task=edit&match=11024. Photos of the match can also be found at cmp1.zenfolio.com/.