Arizona Junior Feature: Kade Jackovich
March 1, 2019
Civilian Marksmanship Program
▸
The First Shot
▸
Arizona Junior Feature: Kade Jackovich
By Serena Juchnowski, CMP Feature Writer
Nineteen-year-old Kade Jackovich of Arizona has won multiple national awards and earned his Distinguished Rifleman's Badge. Come the 2019 National Matches at Camp Perry, Ohio, Kade will be on a different team, representing the United States as the newest member of the Army Marksmanship Unit's (AMU) service rifle team.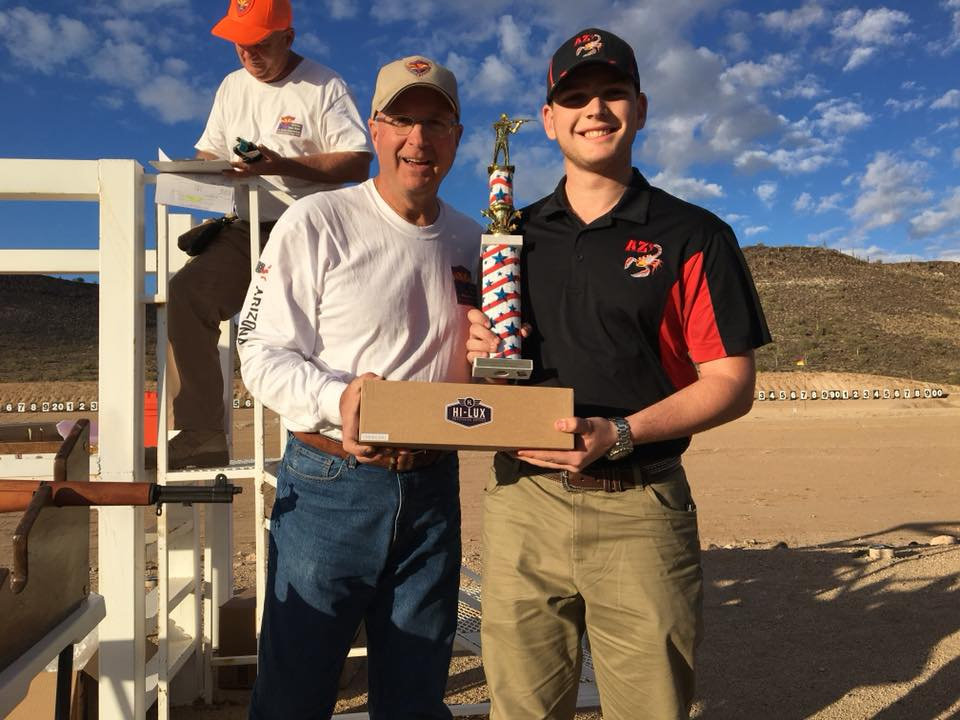 Jackovich started shooting at a young age, finding a passion in it that he did not share for more traditional sports. "When I was 10 I was playing tackle football at the time and I wasn't enjoying it. I decided that I didn't want to play football anymore but my parents still wanted me to be involved in a sport. My mom found a small bore program at our local range and I fell in love [with it] as soon as I started."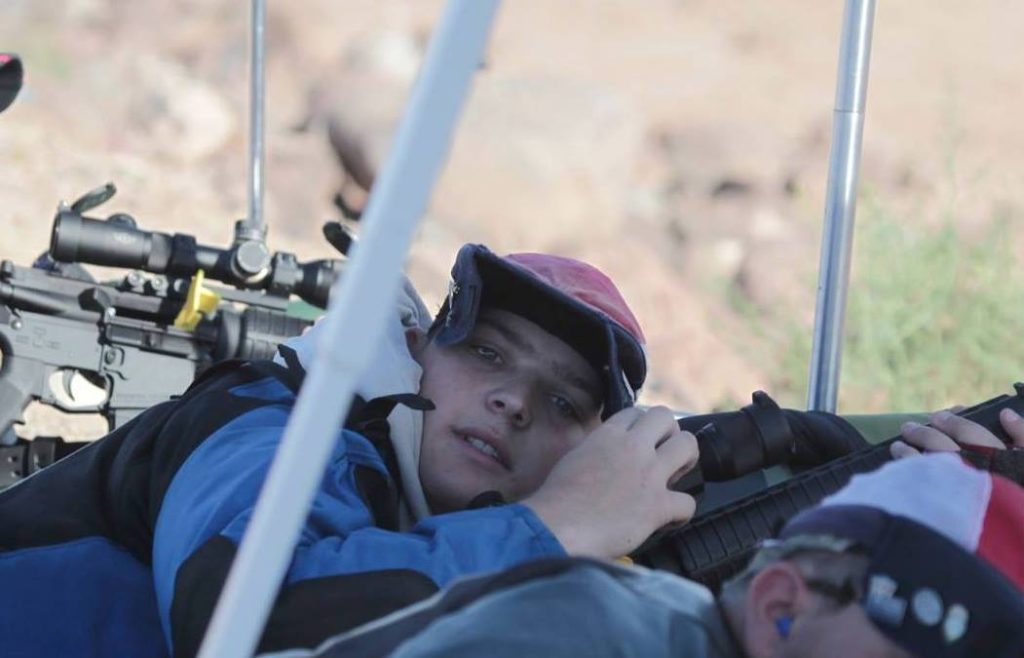 Discipline – that is what Jackovich asserts is the biggest thing he has learned from marksmanship, as well as attention to detail. He began to realize that even small factors had an influence on his shooting and when he understood this and learned how to minimize things that would cause a bad shot, he began to excel.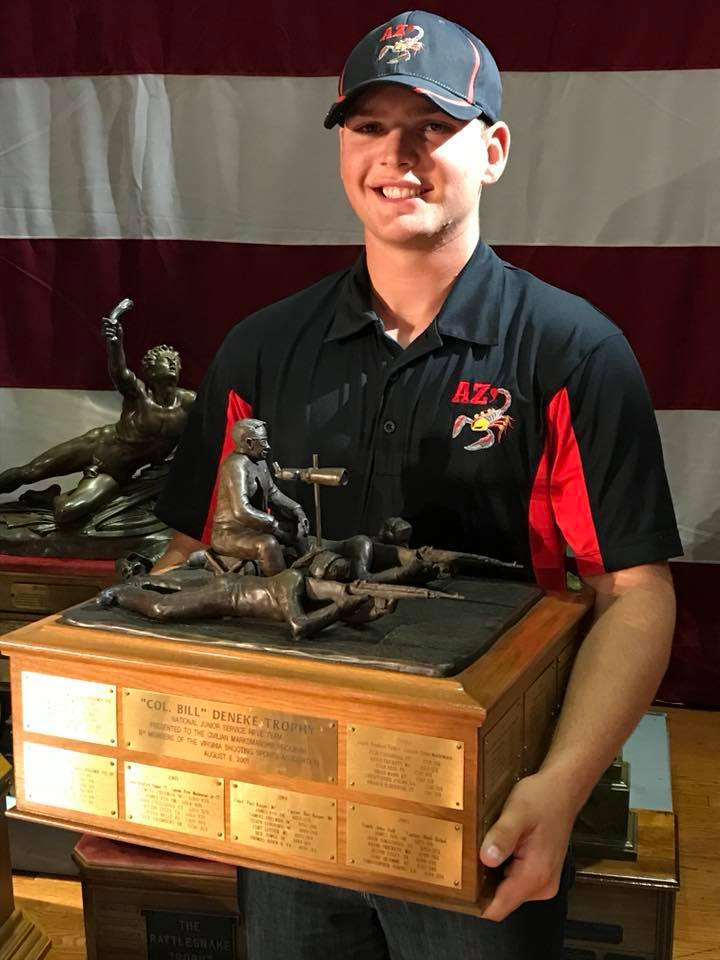 Kade's accomplishments have certainly attested to his development as a shooter. He earned his Distinguished Rifleman's Badge in 2015 as well as made the President's 100, went distinguished in air rifle, and set a National record in the Whistler Boy Match with his teammate Zac Clark. 2018 proved an incredible year for Jackovich. Firing an impressive 1269-40 x out of 1300 possible points between the President's 100 Rifle Match, National Trophy Individual Match and National Trophy Junior Team Match, his aggregate score earned him one of the six spots on the National Junior Rifle Team and the Deneke Trophy. He was the 2018 high junior in the National Trophy Individual Rifle Match, earning him the Golden Eagle Trophy. He also made the 2018 President's 100 and won the Junior Mountain Man Award for his performance at the 2018 Camp Perry National Matches.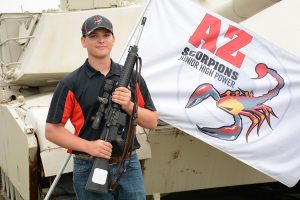 Kade describes his aspirations beyond the AMU, "My goals are to keep improving my marksmanship skills and help others improve their marksmanship skills." As a member of the Rio Salado Sportsman's Club and Arizona Rifle and Pistol Association, and now member of the AMU, Kade serves as a role model to younger shooters. He advises new junior shooters "to always keep an open mind to new ideas." He stresses that there are many different ways to set up gear and build positions. "Try new things and maybe something will work better for you." Outside of shooting, Jackovich loves the outdoors, enjoying camping, hiking, hunting, and off-roading.
With such an impressive list of accomplishments at such a young age, Jackovich is one to watch, especially as he continues in his training with some of our nation's best marksmen and women.