All Students Encouraged to Apply for 2015-2016 $1,000 CMP Scholarships
October 8, 2014
Civilian Marksmanship Program
▸
The First Shot
▸
All Students Encouraged to Apply for 2015-2016 $1,000 CMP Scholarships
By Ashley Brugnone, CMP Writer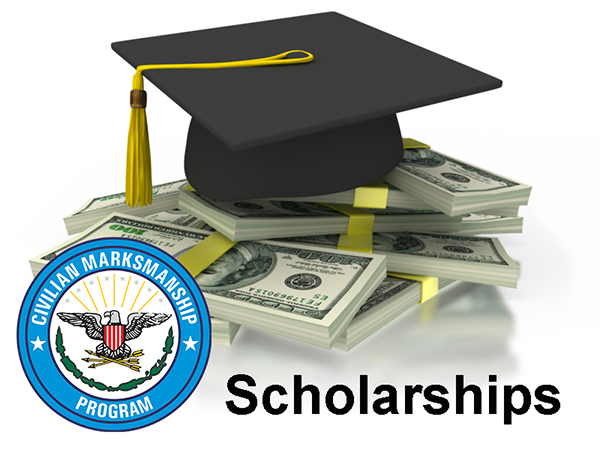 CAMP PERRY, OH – The Civilian Marksmanship Program (CMP) will once again award exemplary student-athletes in their future endeavors through its annual scholarship program for the 2015-2016 school year. The CMP offers $1,000 one-year scholarships based on merit and rifle or pistol marksmanship affiliation to current high school seniors.
CMP received 233 scholarship applications last year for the 2014-2015 term – the most ever in the scholarship's history. After careful consideration, 194 were accepted and 160 awarded for a total of $160,000 from the CMP Scholarship fund. Recipients hailed from JROTC schools, 4-H groups and other shooting clubs. Since 2005, CMP has awarded over $1 million in scholarship prizes.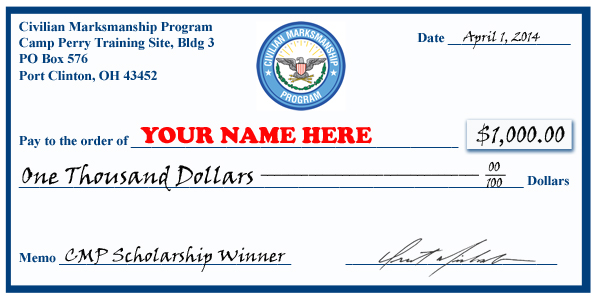 Applicants must provide past and present rifle or pistol competition history, list of awards and involvements and future expectations for the sport. Those interested must also provide academic information such as GPA, test scores and a list of activities. An official transcript must also be provided, as well as documentation of shooting participation – including match bulletins or other proof.
All applications, including forms and other necessary materials, must be sent to the CMP in their entirety. Incomplete applications will not be considered. The deadline for application submission is March 20, 2015. Scholarships may be used to pursue post-secondary education or vocational programs for the upcoming school year.
Application forms and other scholarship information can be found by visiting our Scholarship web page. For specific questions, please contact Kathy Williams at 419-635-2141, ext. 1109 or email kwilliams@thecmp.org.