Alaska JROTC Hosts Memorial Air Rifle Match for Former Athlete
December 5, 2022
Civilian Marksmanship Program
▸
The First Shot
▸
Alaska JROTC Hosts Memorial Air Rifle Match for Former Athlete
On Nov. 18-19, 2022, 112 air rifle athletes from Anchorage, Mat-Su Valley and Fairbanks, Alaska, participated in the 2022 Jordyn Durr Memorial CMP Cup Match.
Cadet Petty Officer 3rd Class Jordyn Durr was tragically killed by a drunk driver while walking home on Aug. 9, 2013. She was a member of Robert Service High School's Navy Junior Reserve Officers Training Corps and the school's air rifle team.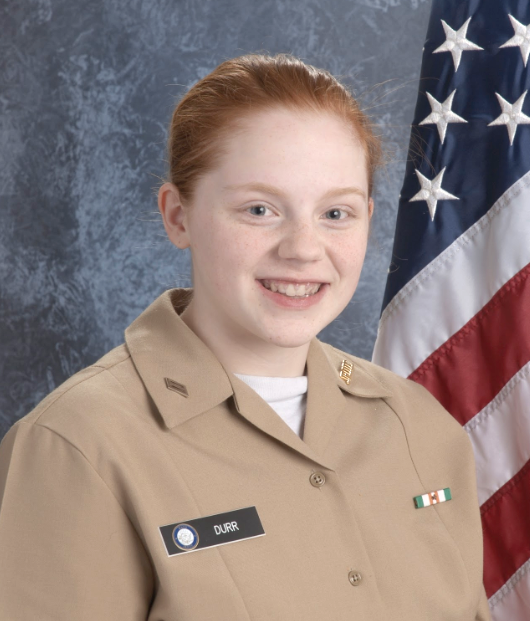 "Her smile was infectious, and she worked hard at looking her best as a cadet," said Jordyn's former teacher, GySgt Tom Foust. "She found a way to balance school, teams, all while supporting unit scheduled community service and school support."
Foust, who now coaches Robert Service High School's air rifle team, assembled the CMP Cup match to honor Jordyn's memory while also providing opportunity for current youth athletes.
"I started hosting this match years ago to give more Alaskan athletes an opportunity to earn EIC points," Foust said. "There aren't many chances in state to do that."
Outside of air rifle, Jordyn was known to help with many school and community service activities. Her NJROTC Awards consist of the Distinguished Unit Award, Exemplary Personal Appearance with bronze star in lieu of second award, the Physical Fitness Ribbon with bronze lamp, Participation Ribbon with two silver stars in lieu of 6th award, the Unit Service Ribbon, and the Community Service Ribbon. Jordyn was also posthumously promoted to C/PO3.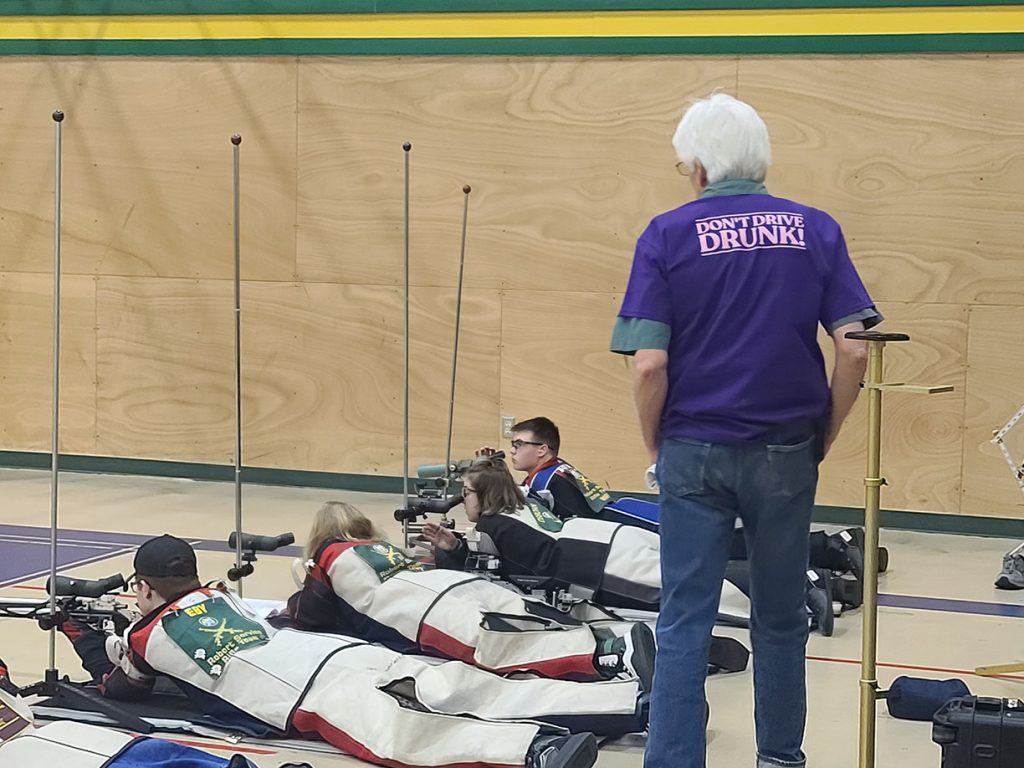 Participants in the November air rifle event in her honor received a t-shirt with "Don't Drive Drunk" imprinted on the back – a stark reminder to the costly effects of operating a vehicle while intoxicated.
The 2022 Jordyn Durr Memorial CMP Cup Match ended with Evelyn Golden of West Valley Marine Corps JROTC earning four Civilian Marksmanship Program (CMP) EIC points toward a coveted Distinguished Badge. Eagle River Blue received first in the precision class, with a score of 2229 (Isabelle Greidanus 569, Wyatt McDonald 556, Dawson Cox 554, Aviana Bierl 550).
South Anchorage Wolverines took second with 2198 (Dane Kersten 566, Alexandria Kincaid 552, Bella Anderson 545, Claire Hemstreet 535), while Service Cougars took third with 2196 (Sophie Wilts 565, Mylee Flatt 549, Ahren Peterson 545, Sage Kontny 537). 
In sporter, West Valley Wolf Pack Marine Corps JROTC dominated, earning first overall with a score of 2095 (Evelyn Golden 547, Ebin Arzac 526, Amy Roberts 521, Joseph Finniko 501).
Second Place went to South Anchorage Air Force JROTC Team Alpha, with 1960 (Elodie Bennett 507, Rachael Foster 498, Kristina Huffaker 485, Katrina Marshall 470). Colony Army JROTC Team 1 reached 1832 for third (Ercilia Trevino 477, Nate Mayfield 458, Elijah Baker 454, Kayliegh Brager 443).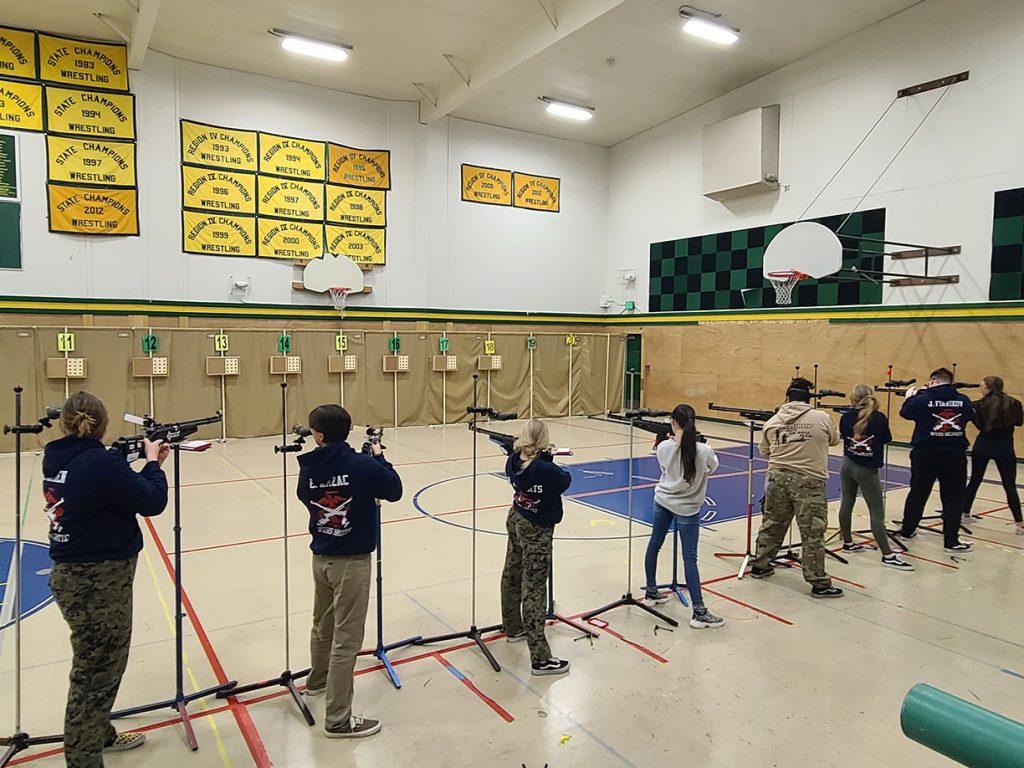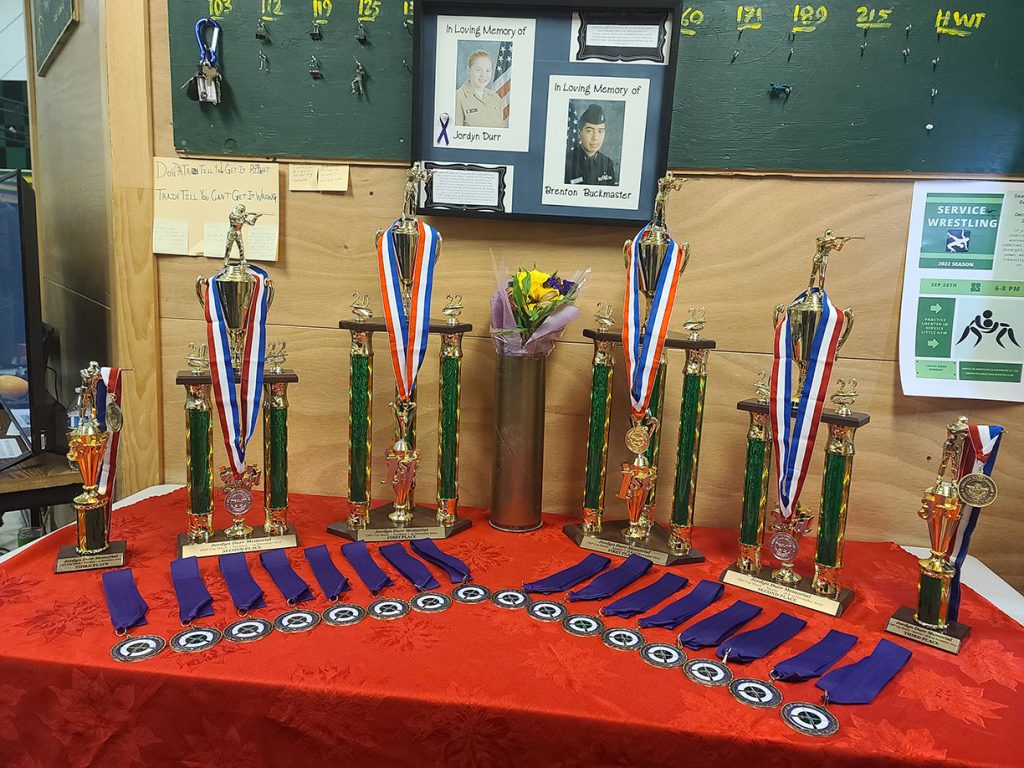 Leading overall individuals:
Sporter Class:
First Place: Evelyn Golden of West Valley Marine Corps JROTC – 619.3
Second Place: Amy Roberts of West Valley Marine Corps JROTC – 604.9
Third Place: Ebin Arzac of West Valley Marine Corps JROTC – 604.4
Precision Class
First Place: Dane Kersten of South Anchorage High – 663.1
Second Place: Sophie Wilts of Robert Service High – 662.8
Third Place: Isabelle Greidanus of Eagle River High – 660.0
For all results of the 2022 Jordyn Durr Memorial CMP Cup Match, visit https://ct.thecmp.org/JordynDurrMemorial2022Results.
To find a CMP Affiliated Club near you, visit https://thecmp.org/clubs/search-clubs/.