2023 Smallbore and Air Rifle Champion: Cecelia Ossi
July 26, 2023
Civilian Marksmanship Program
▸
The First Shot
▸
2023 Smallbore and Air Rifle Champion: Cecelia Ossi
By Sheri Trusty, CMP Feature Writer
After years of training as a high-level gymnast, 21-year-old Cecelia Ossi of Annandale, New Jersey, transitioned to marksmanship competitions in her junior year of high school. She had little time to perfect the skills necessary to earn a spot on a collegiate team, but she applied the discipline she learned as a gymnast to her new sport and was invited to join the University of Nebraska-Lincoln rifle team.
At the 2023 National Matches this summer, Ossi placed first in the 3-P Smallbore and Air Rifle events.
"In my junior year of high school, I had to retire from gymnastics due to injuries, and I felt a little lost," she said. "I had done a lot with 4-H shooting sports – muzzleloader, shotgun, you name it. I did a lot of different disciplines, so I had a little bit of shooting experience."
When Ossi learned a friend's sister was a member of a collegiate rifle team, it opened her mind to new possibilities.
"I dove right in. The coaches were amazing, and it brought me to the college 1 ½ years later," she said. "It was a quick transition from gymnastics to shooting."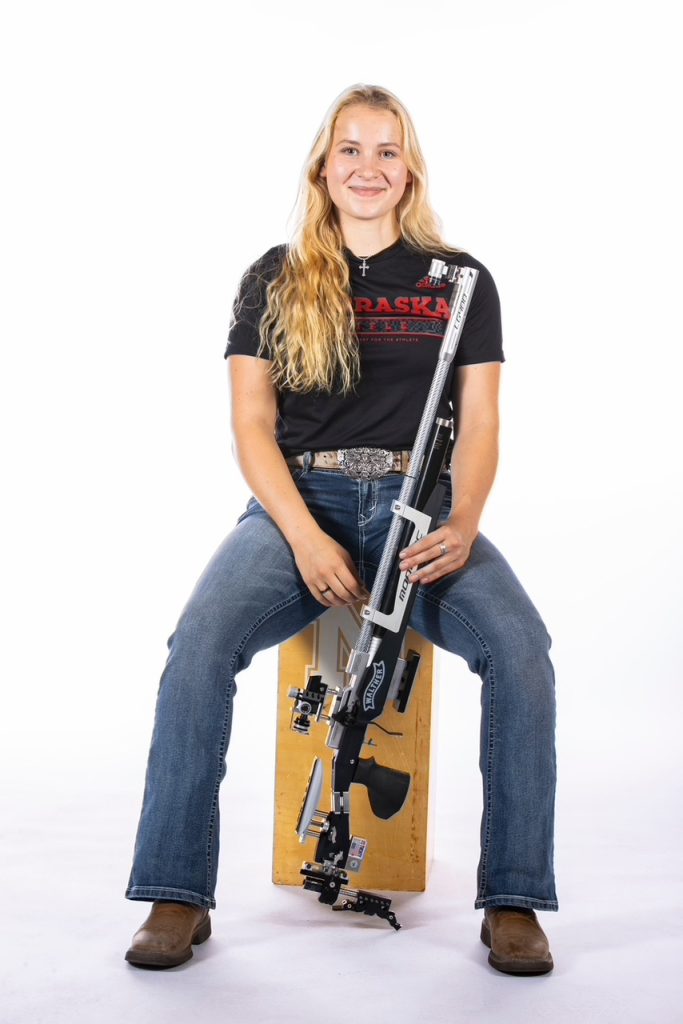 Ossi applied her gymnastics training to develop marksmanship success.
"I think all that training as a high-level gymnast played a part. I knew how to train for long hours every day, and I knew how to set goals," she said. "Having physical discipline and mental discipline helped. It was just a different sport."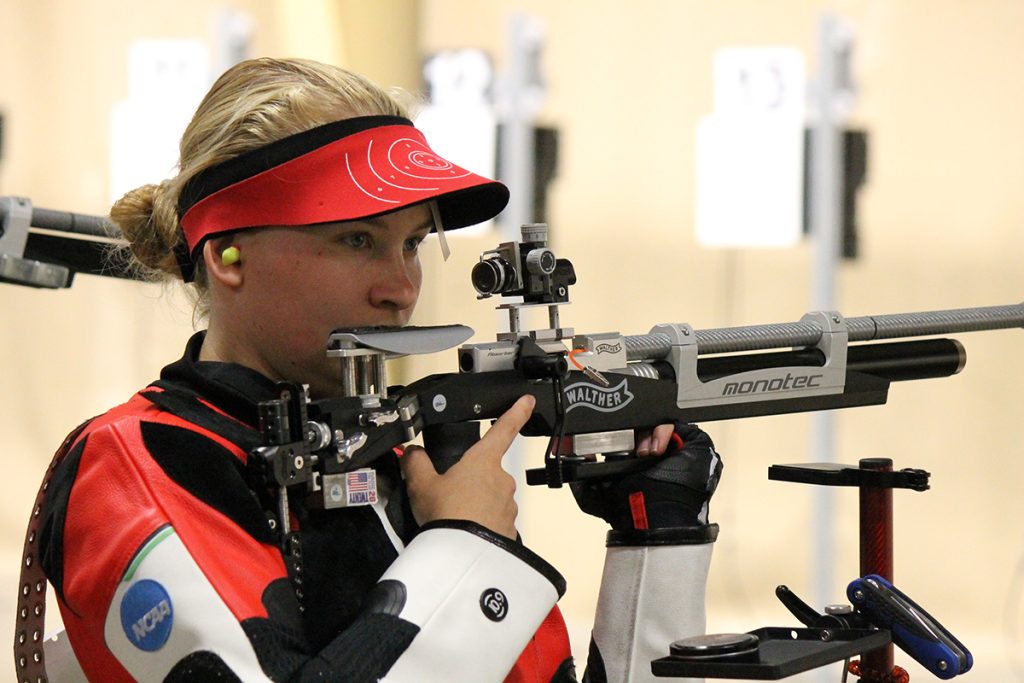 Yet there were new lessons to be learned from marksmanship.
"Marksmanship taught me a lot about the mental side of competing. I think I would have done better in gymnastics had I known all that," Ossi said. "The mental side can outweigh the physical side. That's something that's overlooked in a lot of sports."
Ossi trained with coaches Tom Fister, Tab Rhode and Bill Burkert in Pennsylvania and with Peter Fiori, Sr., in New Jersey. Mindy Miles is head coach and JT Schneiring is assistant coach at University of Nebraska-Lincoln.
Ossi said her coaches played a big role in her early, rapid success.
"I had phenomenal coaches that helped me progress quickly. They knew my goals and how to help me meet them. They were a huge part of this," Ossi said.
Ossi labels herself a perfectionist, and marksmanship provides a venue to be the best she can be.
"Marksmanship gives me the opportunity to be a perfectionist. It's very interesting and mentally challenging to figure out position and challenge myself to be perfect in everything I'm doing," she said.
The 2023 National Matches marked the first time Ossi shot outdoors at Camp Perry. The unique environment gave her the opportunity to test her skills further.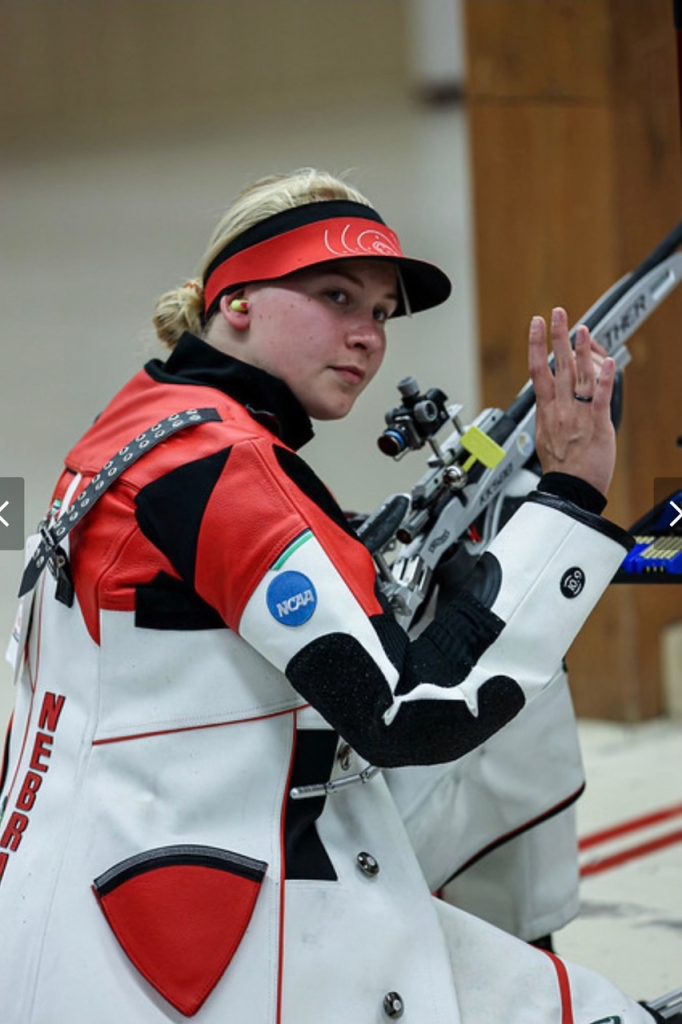 "Shooting outdoors created a lot of challenges, which is why I loved Camp Perry. You have to figure out how the wind is affecting your shooting, and it's very rewarding when you get it right," she said.
Ossi shot the air rifle competitions with a Walther Monotec rifle, and she shot smallbore with a Walther KK500 equipped with custom modifications.
"My parts are mostly custom built by Peter Fiori, Sr. He played a big part in my marksmanship," Ossi said.
Camp Perry's unique shooting environment drew Ossi to the National Matches.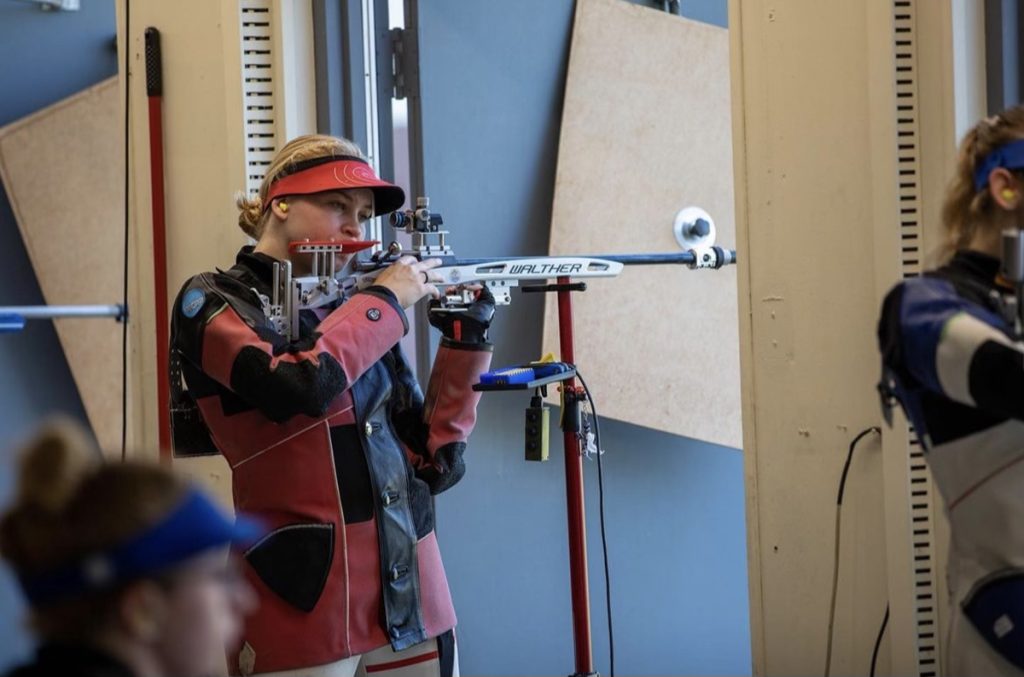 "Camp Perry is the only place I've had the chance to shoot team matches. I had never shot team smallbore before. That was very fun. It's fun to bring the team aspect into shooting and work together," she said. "Each person shot a different position, so it highlighted each person's strengths. I was nominated to shoot standing, which is my strength, so that was fun."
Camp Perry utilized electronic targets for the National Matches smallbore competitions for the first time this year.
"The electronic targets were a big reason why I decided to shoot smallbore at the National Matches. The electronic targets brought a bigger crowd overall for the matches and made the whole experience really great," Ossi said. "The staff did really well making the matches run smoothly."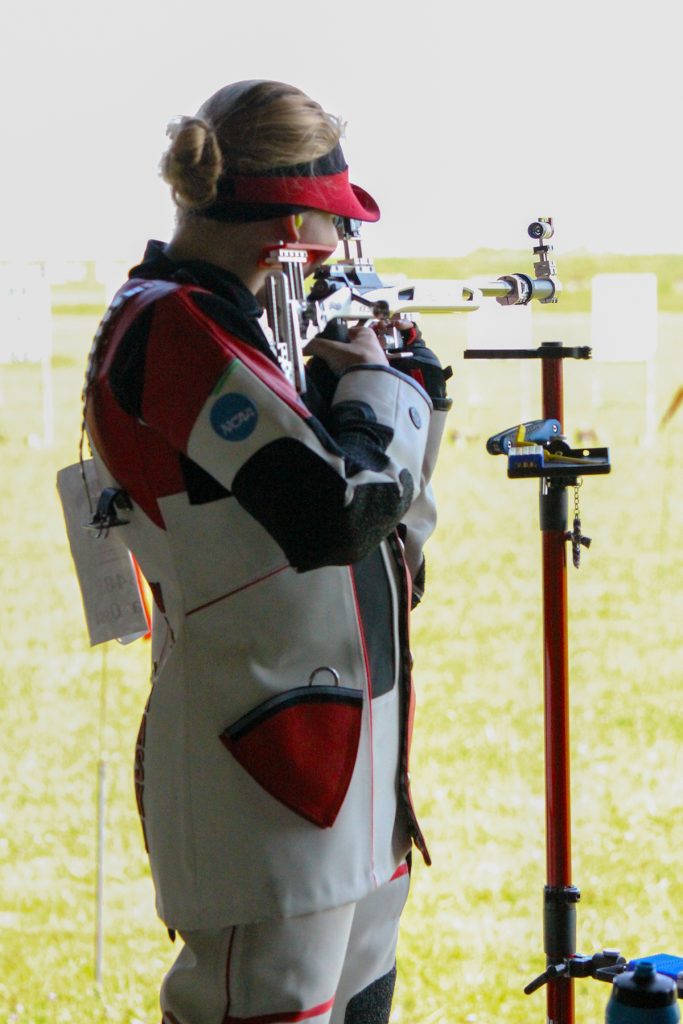 Ossi has one more year at the University of Nebraska, and then she plans to join the Army Marksmanship Unit in Georgia.
"I trained with them for a week this summer. I'm really excited about joining them in 2024," she said.
Ossi's rushed entrance into competitive marksmanship gives her a unique view into the challenges young college hopefuls face, and she is open to advising young recruits as they maneuver through the college process.
"I talk to a lot of recruits and young rifle shooters. The biggest thing, when you're looking to get into college, is putting yourself out there and introducing yourself," Ossi said. "It says a lot about you, and the coaches remember that."
Ossi said college recruiting rules limit the connections between college hopefuls and coaches, so she encourages young marksmen to talk to college athletes like herself.
"Don't hesitate to reach out to college shooters. I'm always open to answer questions," she said. "You can always talk to collegiate shooters when you can't always talk to coaches."
College Resources
Be sure to check out the College Resources for junior competitors – visit the CMP website at https://thecmp.org/youth/college-resources/. The CMP's College Connect and Guide to College Recruitingare excellent resources for parents and juniors.