2019 NCAA Rifle Championships Coming to Morgantown, West Virginia
February 7, 2019
Civilian Marksmanship Program
▸
The First Shot
▸
2019 NCAA Rifle Championships Coming to Morgantown, West Virginia
By Kody Knight, Sport Management | West Virginia University, WVU Athletic Marketing
For the first time ever, the 2019 NCAA Rifle National Championships are coming to Morgantown, W.Va.!
The two-day competition, set for March 8-9, will be held at the WVU Coliseum. Tickets are on sale for each day of competition at NCAA.com/tickets or by calling 1-800-WVU GAME.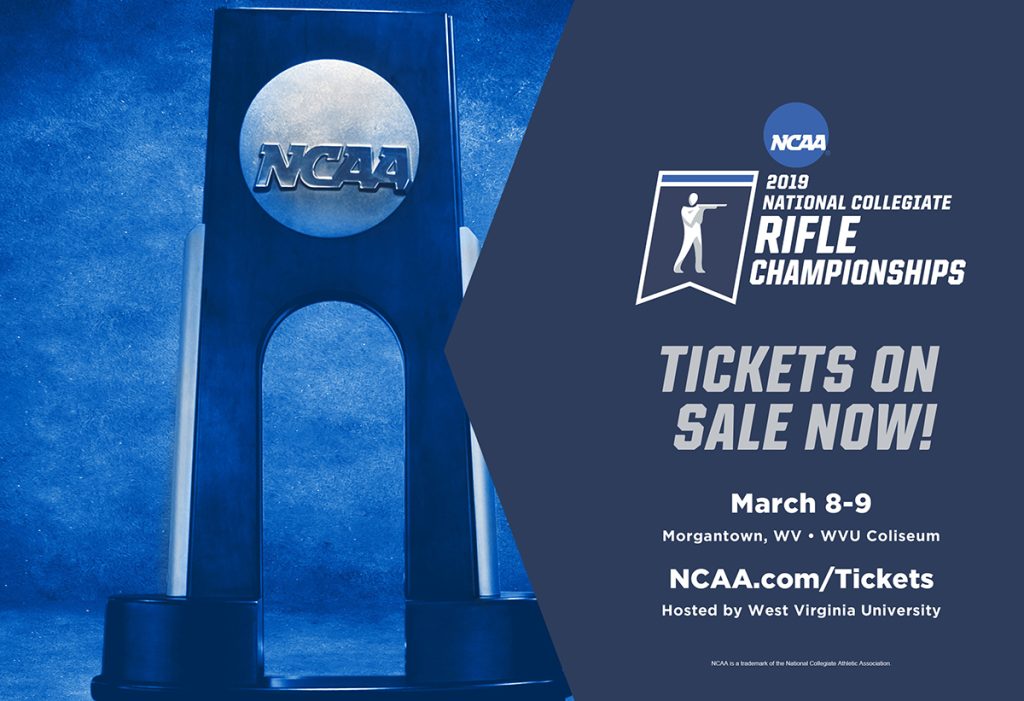 Ticket prices are $10 for adults and $5 for youth (18 and under). Youth tickets will only be available at the ticket window on event days.
Meanwhile, groups of 10 or more and get a special rate of $5 per person.
All tickets are general admission. Additionally, tickets are valid all-day, allowing fans to leave the facility and re-enter as needed.
The Mountaineers are serving as hosts to the championship for the first time in program history. WVU is the nation's winningest team, having won 19 NCAA Championships, including five straight from 2013 – 17.
TICKET LINK: http://www.NCAA.com/tickets
VIDEO: http://youtu.be/2pf9VOE2OYQ
MORE TICKET INFO: http://wvusports.co/2SRrHvi