2019 CMP Cup 1000 Aggregate and Team Matches
September 12, 2019
Civilian Marksmanship Program
▸
The First Shot
▸
2019 CMP Cup 1000 Aggregate and Team Matches
By Serena Juchnowski, CMP Feature Writer
July 2019 saw the return of the CMP Cup Team Match and two-day 1000 Aggregate. The field of competitors increased from just over 200 in 2018 to just over 300 in 2019. The CMP Cup Aggregate consists of a 4-man team match followed by two days of 1000-point matches.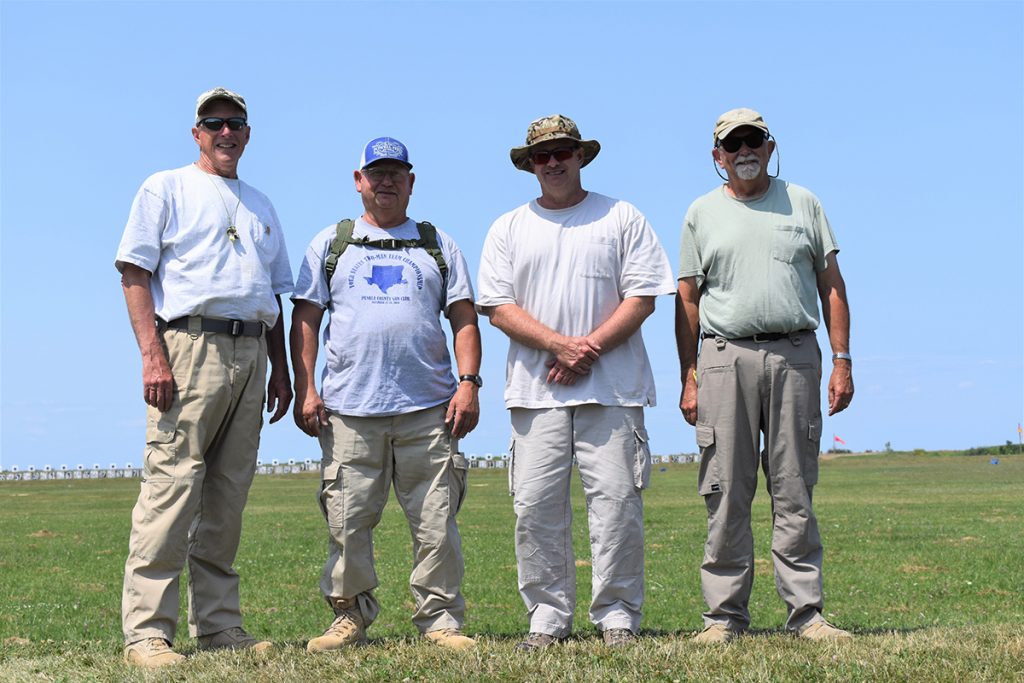 Many competitors used the Cup Matches as an opportunity to confirm zeroes and to shake off some Camp Perry match jitters before the President's 100 Rifle Match and National Trophy Individual Rifle Match. All three days of the Cup Matches were fired upon electronic Kongsberg targets, which greatly appealed to competitors before some long days of pit duty over the coming week.
An awards ceremony followed a shooter's reception on July 25. Shooters were recognized for performances in the team match, on day one, day two, the aggregate and for aggregate stage scores in both service rifle and match rifle.
The team match is a standard 50-shot National Match Course of Fire. USAMU Team Craig claimed the service rifle team title with a score of 1980-88x. Firing members included SGT Christopher Hudock, SFC Brandon Green, CPT Matthew Rawlings, and SGT Ben Cleland. SFC Walter Craig coached the team with Cleland as Captain.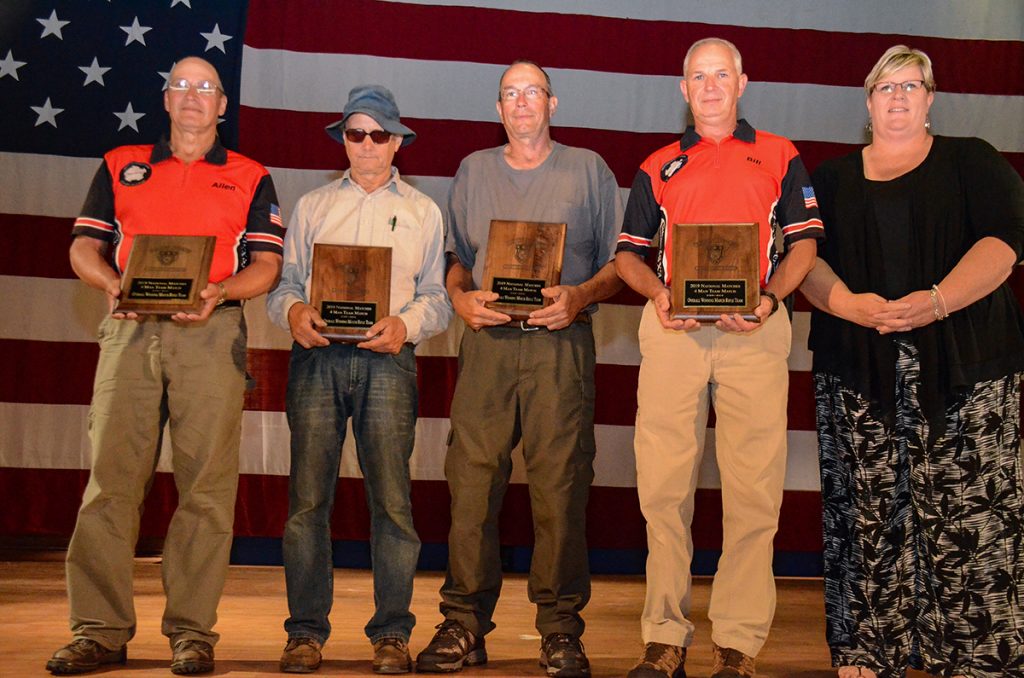 X-Philes took first place of the match rifle teams with a 1951-78x. Coached by William Gelet with Dr. Jack Jones as Captain, firing members included Allen Castle, Fritz Hempelmann, Jack Jones and Terry Paul. USMC SSgt Stephen Ferguson topped the 4-Man Team Individual Results with a 497-24x. He beat out SGT Christopher Hudock (497-22x) and SSG John Coggshall ARNG (497-21x) by X-count.
Each day of the 1000 aggregate has five stages: 20 shots standing and two strings of rapid-fire sitting at 200 yards, two strings of rapid-fire prone at 300 yards and two stages of 20 shots slow fire prone at 600 yards with two sighters for each stage.
On day one, July 24, Matt Eden claimed High Civilian Service Rifle with a 984-43x. SSG Erin McNeil USA took High Military Service Rifle with a 989-46x and Joseph Hendricks Jr. placed High Civilian Match Rifle with a 988-38x. The second day, July 25, saw a completely different field of overall winners – keeping the race for the overall aggregate a close one. Day two winners in service rifle included High Civilian James Fox with a 996-63x and High Military CPT Matthew Rawlings. Robert Gill claimed High Civilian Match Rifle with a 993-45x.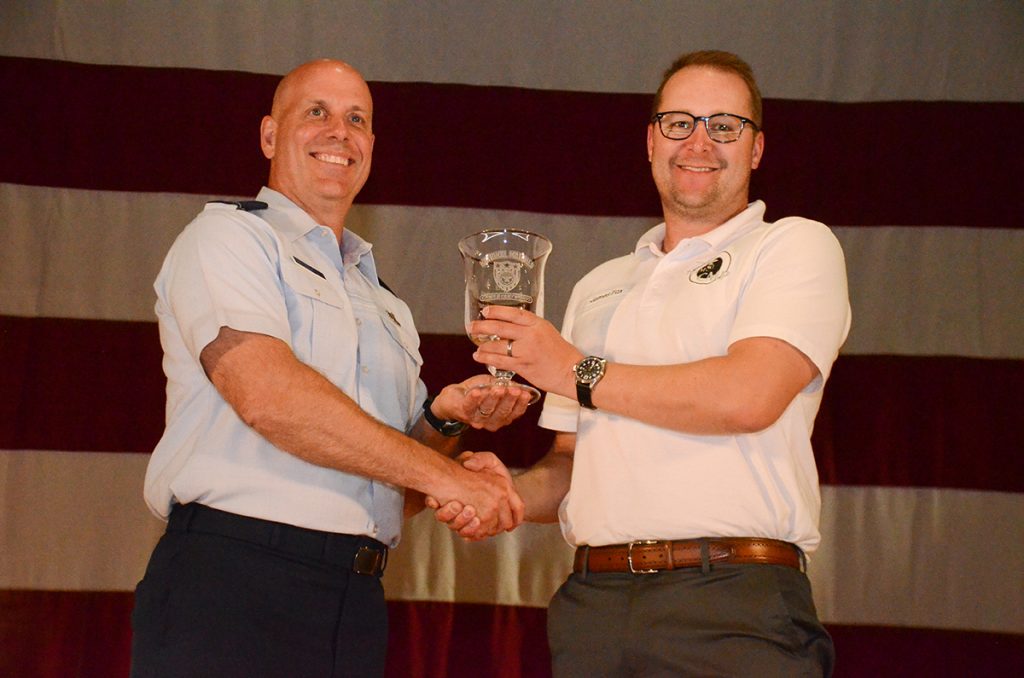 In the overall service rifle aggregate, James Fox shot a 1980-96x out of a total of 2000, claiming the title. SSG McNeil and SP4 Daniel Lowe USAR finished right behind with a 1980-94x and 1980-73x, respectively. Amber Kingshill placed first among junior competitors in service rifle with a score of 1958-61x. Vincent Van Hoven was High Senior in service rifle with a 1957-63x.
In the overall match rifle aggregate, Joe Hendricks Jr. beat out Robert Gill by one point to claim the Overall High Match Rifle award. Hendricks shot a 1977-76, Gill a 1976-88x. Gill's score did earn him High Senior Match Rifle. The High Grand Senior Award went to James Schieltz with a 1956-66x.
Concerning the service rifle stage aggregates, Greg Krebaum topped the standing charts with 395-16x out of 400 (High Civilian), followed closely by High Military SP4 Lowe with a 395-9x and High Junior Haley Robinson with a 390-10x. The sitting rapid stage saw clean scores of 400 from High Military SGT Cleland (400-32x) and High Civilian Matt Eden (400-27x). Stage High Junior Zevin Linse, dropped only one point, shooting a 399-21x.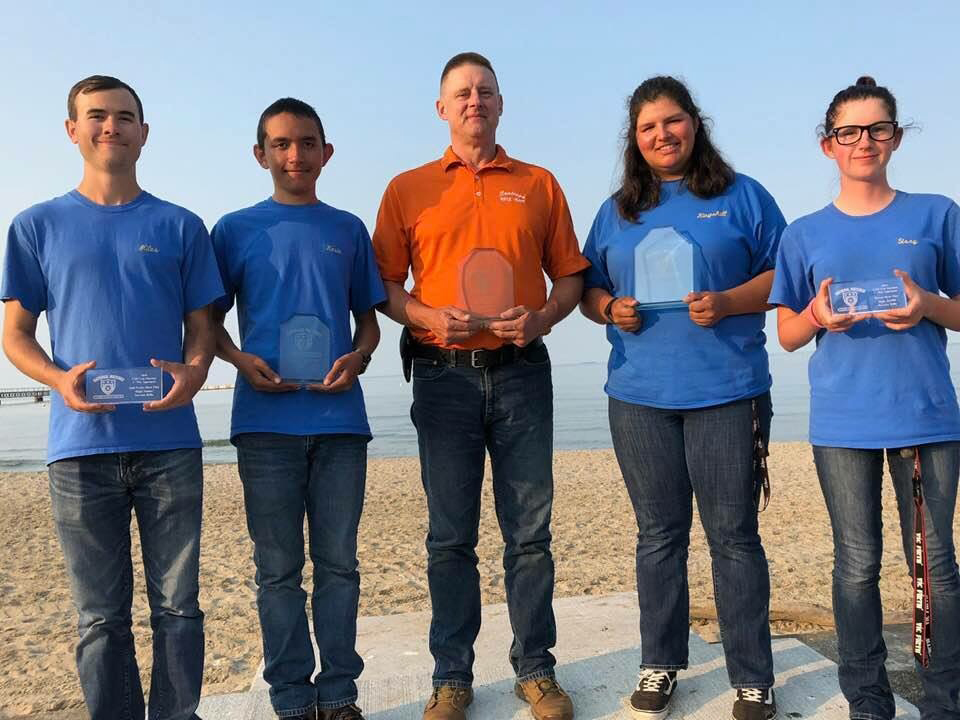 The 300-yard prone rapid stage saw tied clean scores of 400-19x from stage High Junior Thomas McGowan and High Civilian Alan Summers. SGT Cleland claimed stage High Military and beat the stage high junior and stage high civilian by X-count with a 400-31x.
Jeffrey Clark claimed High Civilian for the first 600-yard prone stage with a 400-22x, Roy Mitchell, Jr. claimed it for the second slow prone stage with a 400-20x. High Military for the first slow prone stage went to USAR SP4 Bryant Wallizer USAR with a 399-30x. SFC Green claimed stage two with a 399-17x. Slow-fire prone High Junior went to Lauren Wood for stage one (395-23x) and to Miles Grove (395-20x) for stage two.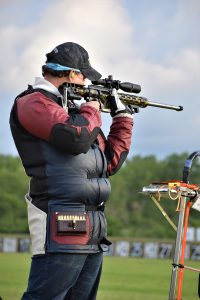 In the civilian match rifle stage aggregates, Joe Hendricks Jr. shot a 394-10x in standing, Allen Castle cleaned the sitting rapid-fire stage with a 400-20x, and Jack Jones topped the 300-yard rapid-fire prone stage with a 399-13x. Robert Gill claimed High Civilian in both slow-fire prone stages with a 399-23x and a 400-25x.
Joe Hendricks Jr., the 2019 CMP Cup Match Rifle Overall winner, spoke to the high level of competition, especially with the military teams present and high winds present on the first day of the cup.
"The wind was switching direction and velocity quickly, and if you missed a change you were definitely going to be out of the 10 ring," he said.
Even with the challenging winds, Hendricks managed a personal best in day one of the 1000 aggregate, only to improve it by one point the next day (989-36x).
Likely speaking to the thoughts of many, regardless of final scores, Hendricks attested, "The CMP always runs great matches. I don't think I've ever gone to a CMP match and not had a good time."
No rain dampened the CMP Cup, though the days were hot and long. The windiness of the first day of the aggregate was a nice reprieve, but its effect showed in lower scores. Concerning the double stages of slow-fire prone that significantly lengthened the day, competitors were happy to have a break between strings to rest their arms, their vision and to take off their heavy shooting gear in the heat. Electronic targets allowed for this downtime, as well as gave competitors not shooting or verifying the opportunity to visit with friends from across the nation.
The current draft of the 2020 National Matches indicates a return to three days of 800-point matches rather than two 1000-point days. Save the Date for 2020: CMP Cup Team Match – July 20; and CMP Cup 800 Agg Matches – July 21-23.