2018 CMP Cup 1000 Aggregate and Team Matches
August 8, 2018
Civilian Marksmanship Program
▸
The First Shot
▸
2018 CMP Cup 1000 Aggregate and Team Matches
By Serena Juchnowski, Feature Writer
The 2018 Civilian Marksmanship Program (CMP) Cup Matches, a series of rifle competitions, boomed this year as it claimed a new spot on the annual National Trophy Rifle Matches schedule, boasting 44 teams and 267 competitors during its July 23 through July 25 run.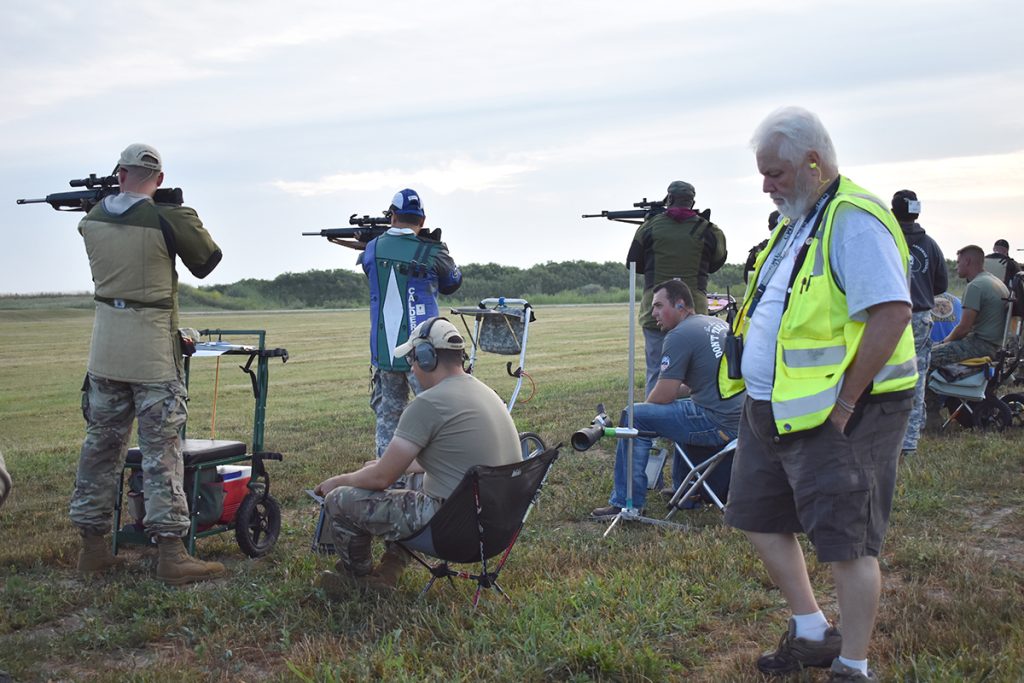 Last year marked the introduction of the CMP Cup events, held prior to the start of the annual National Matches on the grounds of the Camp Perry National Guard Training Facility in Ohio. During that opening year, competitors (hailing from a variety of areas of the country) were unable to make the long trip to Camp Perry to attend the new Cup Matches. But, with the success of the inaugural matches, many decided to make the trek to experience the added marksmanship opportunities in 2018.
The events were held just days before the prestigious President's 100 Rifle Match and National Trophy Individual Rifle Match that draws more than a thousand competitors every year. All three days of the Cup Matches were fired upon electronic CMP Targets, featuring Kongsberg Target Technology.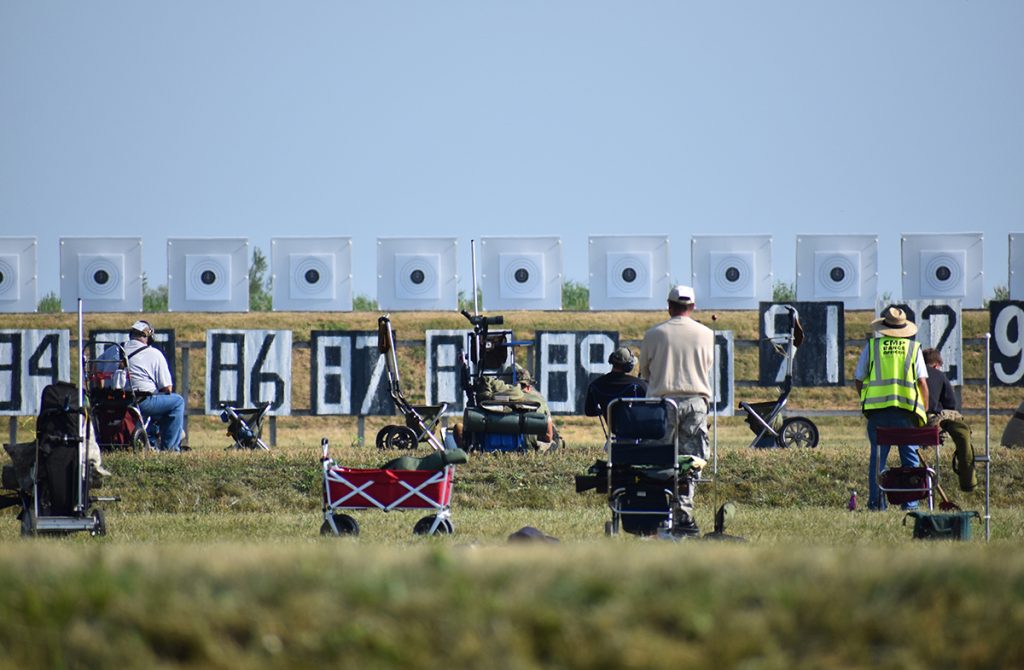 A 4-man team match started off the Cup events, followed by over 200 marksmen competing during the two days of 1000-point Aggregate matches. The Course of Fire for the 1000-point event includes 20 shots standing and two strings of rapid-fire sitting at 200 yards, followed by two strings of rapid-fire prone at 300 yards and 40 shots slow fire prone at 600 yards, with two sighters at each position.
USAMU Team Howard claimed the service rifle team title with a score of 1985-111x. Firing members included SSG David Bahten, SSG Amanda Elsenboss, SGT Verne Conant and SGT Lane Ichord. Elsenboss coached the team with Ichord serving as captain. SSG Bahten cleaned the course with a perfect 500-32x.
Camp Valor Outdoors Red took first place of the match rifle teams, with a score of 1923-53x. Firing members included Harry Harrison (also serving as team coach), MAJ John Schwent, USMC (Ret) (also serving as team caption), Danny Gray and CDR Kevin Glancey, USN.
Good weather accompanied both days of the CMP Cup 1000 Aggregate, though the extra 20 shots at 600 (compared to an 800 Agg Course of Fire) proved to considerably lengthen the day. Competitors were happy to have a break between strings to rest their arms, their vision and to take off their heavy shooting gear in the heat. The second day ran faster than the first, but overall, most competitors seemed to like the extra 600 yard and wind-reading practice prior to the larger events of the National Matches.
Tom Killingsworth of Springfield, Mo., noted the exceptional work the CMP has put into running and organizing matches and noted that he liked the way the Cup Matches were set up this year. He did wish that the Cup Matches directly preceded the National Matches, but understood that the two-day gap between the Cup and the Oliver Hazard Perry Match was to allow time for clinics like the Small Arms Firing School, United States Marine Corps Junior Highpower Rifle Clinic and the CMP Advanced Highpower Clinic.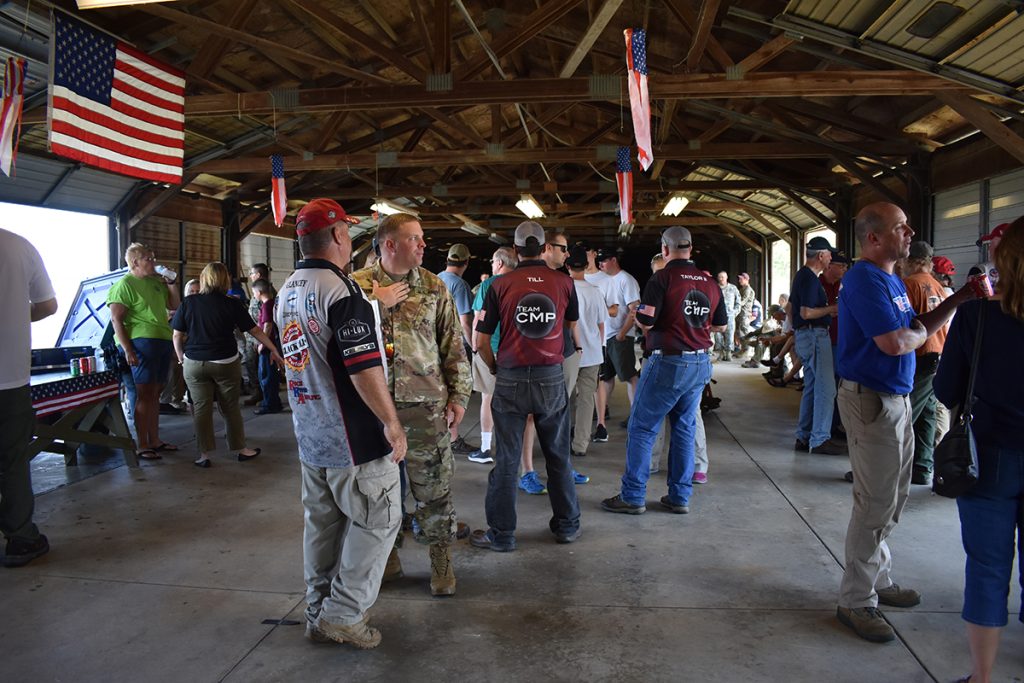 An awards ceremony followed a shooter's reception on July 25. Shooters were recognized for performances on day one, day two, aggregate and stage scores in both service rifle and match rifle.
Concerning service rifle, SGT Ben Cleland, of the U.S. Army Marksmanship Unit (AMU), placed first in the July 24 standing slow fire results with an impressive 199-7x. SSG David Bahten, also of the AMU, followed this the next day with a 199-6x. SSG Bahten edged out SGT Cleland to claim the high standing aggregate for both days with a 397-17x. In match rifle, Robert Gill, of Visalia, Calif., fired a 196-6x on day one of the Cup and a 193-7x on the second day, also claiming the standing aggregate with a 389-13x.
Thirty-two service rifle competitors cleaned the sitting rapid-fire strings on day one of the aggregate, including SSG Sean Morris, U.S. Army Reserve, taking the lead by x-count with a 200-16x. Thirty service rifle competitors cleaned sitting rapid-fire on day two of the aggregate, as SSG Amanda Elsenboss, AMU, took the day's stage lead with a clean 200-17x.
Ten service rifle competitors cleaned sitting rapid-fire both days, with SSG Elsenboss taking first for the two days with a 400-31x. In match rifle, Robert Gill shot a 200-8x on day one, closely followed by Terry Paul of Cleveland, Ohio, with 200-7x on day two. Paul claimed first in the match rifle sitting rapid-fire stage aggregate with a 399-17x.
At the 300-yard line, Sgt Cody Luckinbill, U.S. Marine Corps, and James Root, Lasalle, Mich., topped the prone rapid service rifle charts with a 200-13x and a 200-12x, respectively, for days one and two of the CMP Cup.
In the aggregate, Root's 400-23x was the high of the prone rapid stage. In match rifle, prone rapid was another close stage in which Terry Paul and Robert Gill were separated by x-count. Paul won the stage on day one with a 200-9x, while Gill won the second with a 200-7x. Paul also had the high prone rapid match rifle stage aggregate with a 399-17x, beating Gill by eight x's.
In the final 40 shots of the July 24 match, James Vaughn of Bloomington, Ind., and SSG David Bahten had 600-yard high scores of 200-16x and 200-15x, respectively. Narrowly missing a double clean, Robert Gill shot a 199-11x with his match rifle as James Schieltz of Harrod, Ohio, fired a 199-13x.
Day two yielded similar close results in both categories. SGT Ben Cleland cleaned the first 600 stage with a 200-16x. Teammate SFC William Pace stayed right behind SGT Cleland with a 200-14x in the second stage. In the two-day aggregate, SGT Cleland topped out the first stage of prone slow with a 400-22x. SFC Pace followed in the second stage with an impressive 400-27x. In match rifle, Robert Gill shot a 398-18x in the first 600 stage aggregate, but lost his lead to Baird Copenhaver of Rockwood, Mich., who shot a 399-15x.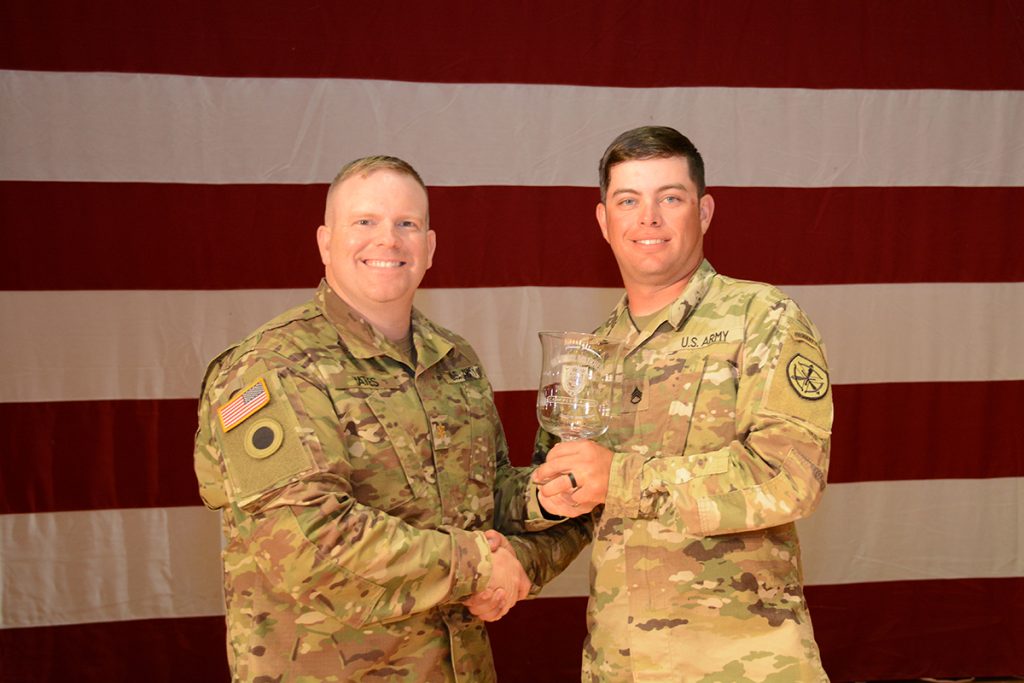 Two hundred shots were recorded on the first and second days of the aggregate for each competitor. SSG David Bahten went on to win overall service rifle, with a score of 1990-107x. High Woman was SSG Amanda Elsenboss, with a 1978-95x. Other notable performances included High Junior Luke Rettmer of Ferndale, Wash., with a 1961-66x, High Senior Jim O'Connell of Alameda, Calif., and High Grand Senior was David Shellhammer of Slatington, Pa. In match rifle, Terry Paul won overall, while James Schieltz claimed High Grand Senior.
For full results, visit the CMP website at http://ct.thecmp.org/app/v1/index.php?do=match&task=edit&tab=results&match=16353. Photo may be viewed at http://cmp1.zenfolio.com/f388323402.