Submitted by Connie Taylor
Photos courtesy of Maria Hines
Special certificates from US Congressman Tom McClintock, California State Senator Andreas Borgeas and California Assemblyman Frank Bigelow were presented to the twelve top juniors in the Winter .22 program at the Mother Lode Gun Club. Fifty two out of the fifty nine who signed up completed the program led by Jim Owen and Roger Wilson with the aid of former and current California Grizzlies plus 4H leader Steven Treat and Tim Finicle. Juniors attending were from Sonora, Jamestown, Groveland, Vallecito, Soulsbyville, Twain Harte, Coulterville, Columbia, Big Oak Flat, Mi Wuk and Altaville. The Fall program will have its signups online Tuesday, September 17th with the safety briefing Tuesday, September 24th. The program will run every Tuesday night finishing with Awards on Tuesday, November 12th.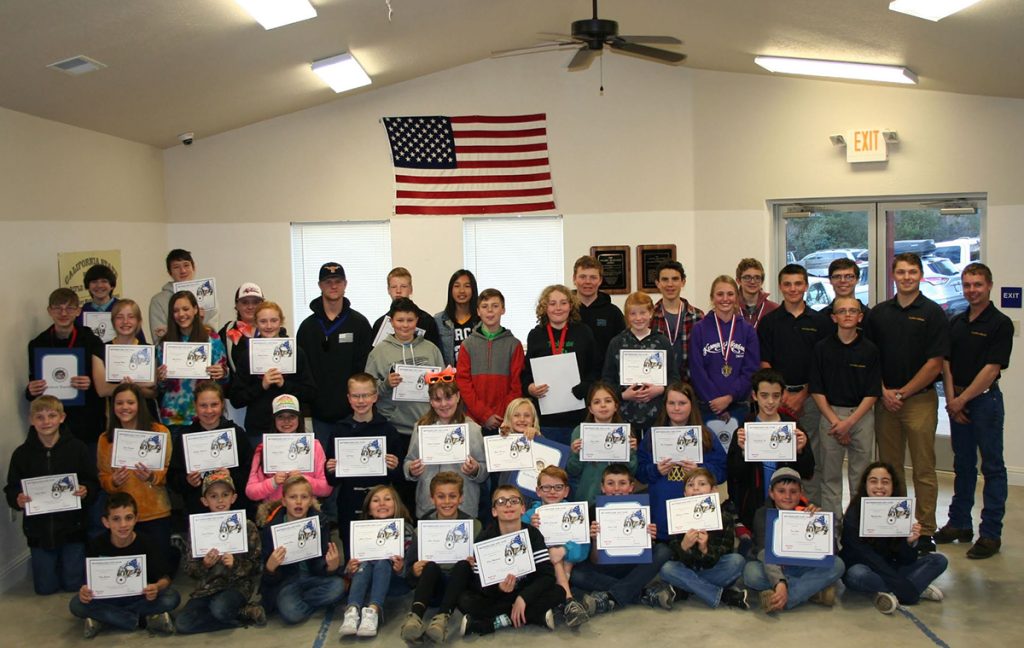 Honored were the top shooters in each category:
MARKSMAN B2
FIRST: Conor Lott 11, Soulsbyville 426
SECOND: Tate Crook 10, Jamestown 398
THIRD: Mesa Barnum 10 Jamestown 354
SHARPSHOOTER B2
FIRST: Ian Smith 14, Mi-Wuk Village 460
SECOND: Christyannah Danicourt 14 Sonora 434
THIRD: Nicholas Roe 15 Sonora 429
EXPERT A17
FIRST: Quinn Lucus 15 Sonora 287
SECOND: Kevin Mark-Liljedahl 16 Sonora 241
THIRD: Braden Keller 11 Soulsbyville 239
MASTER THREE POSITION
FIRST: Belle Bloom 15 Sonora 396
SECOND: Alexander Jukes 15 Sonora 366
THIRD: Brandon Butler 16 Groveland 332