Kiejko Earns Spot on Canadian Olympic Pistol Team During Overall Win at 2020 Camp Perry Open
February 12, 2020
Civilian Marksmanship Program
▸
The First Shot
▸
Kiejko Earns Spot on Canadian Olympic Pistol Team During Overall Win at 2020 Camp Perry Open
By Ashley Brugnone, CMP Writer 
CAMP PERRY, Ohio – Lynda Kiejko, 39, of Calgary, Alberta, Canada, topped the 60 Shot Pistol Match during the Civilian Marksmanship Program's (CMP) Camp Perry Open air gun event in Ohio, Jan. 17-19. Not only did she secure the win at the annual air gun competition, but along with it, she also secured her place on the Canadian 2020 Summer Olympic team.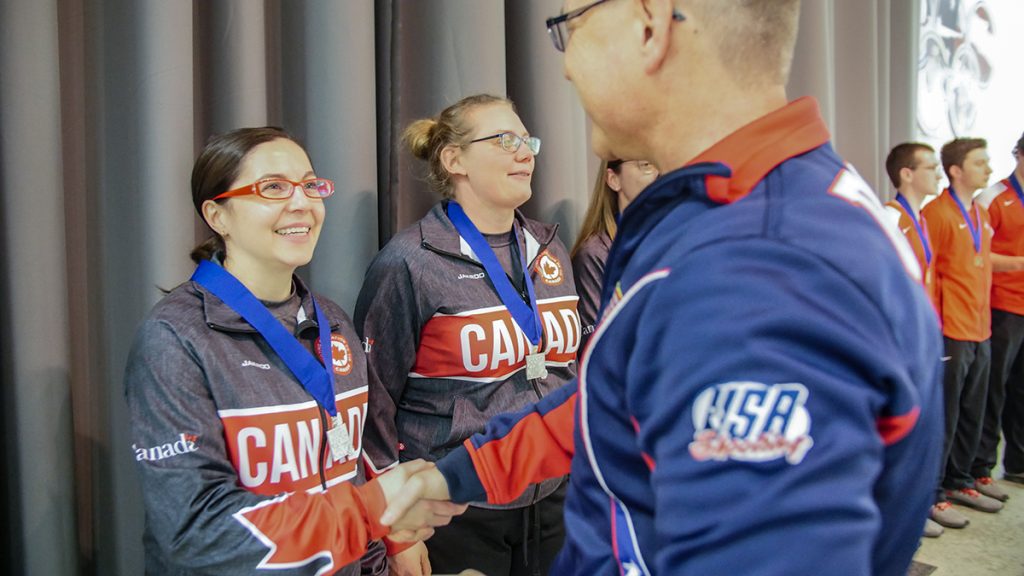 The Camp Perry Open served as Canada's Olympic Trials. For Kiejko, it was her first trip to the Gary Anderson CMP Competition Center, the facility in which the Camp Perry Open is held, and it became a place where she racked up an overall positive and unforgettable experience.
"This was awesome. It was a really great match," she said. "Everything ran on time, and it's an awesome facility."
"And here [competing against American athletes], I get pushed to do better," she added.
Many Canadian athletes traveled to the event in hopes of earning their places on the Olympic team, including Kiejko, who already marked her legacy as an Olympian as a participant in the 2016 Olympics.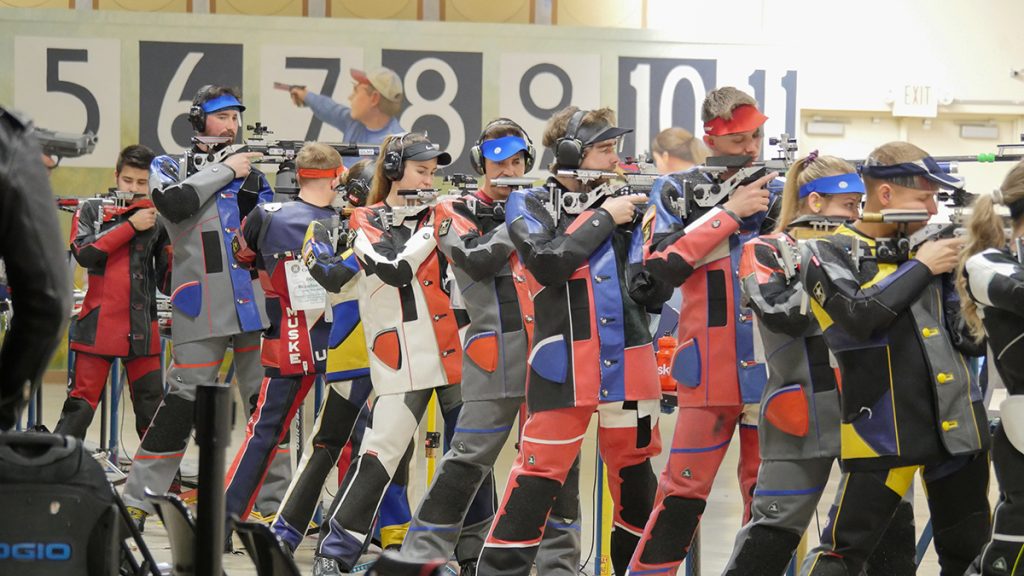 Any trip to the highest level of athleticism is a memorable feat, but Kiejko's 2020 Olympics has an even deeper, personal meaning. Her father, Bill Hare, competed in the Tokyo Olympic Games in 1964 – giving Kiejko the chance to retrace his footsteps more than a half a century later.
Though her father passed away in 2005, she's humbled to be able to honor his memory by carrying on the family Olympic tradition.
"It's sad, but at the same time, still pretty special."
Also drawing her excitement during her trip to Ohio was Kiejko's first experience with the Super Final – the fun featured event of the Camp Perry Open that's famous for its loud sounds, costumes and other sensory antics.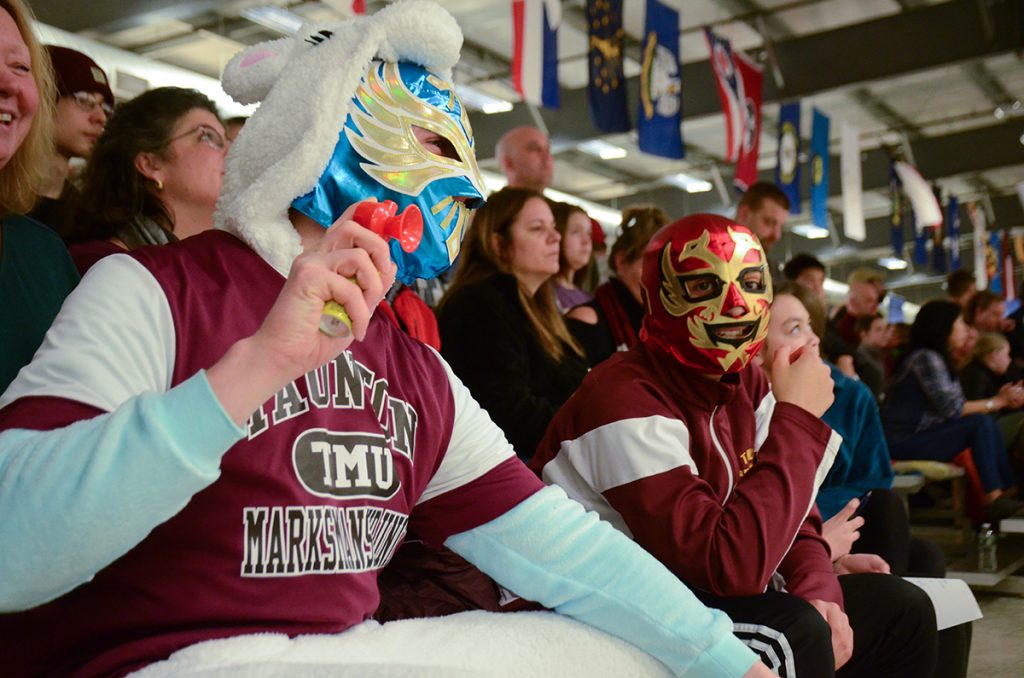 "It was fantastic!" she said. "How much fun is that? Had I known about it in advance, the costume would've come out. It was so much fun."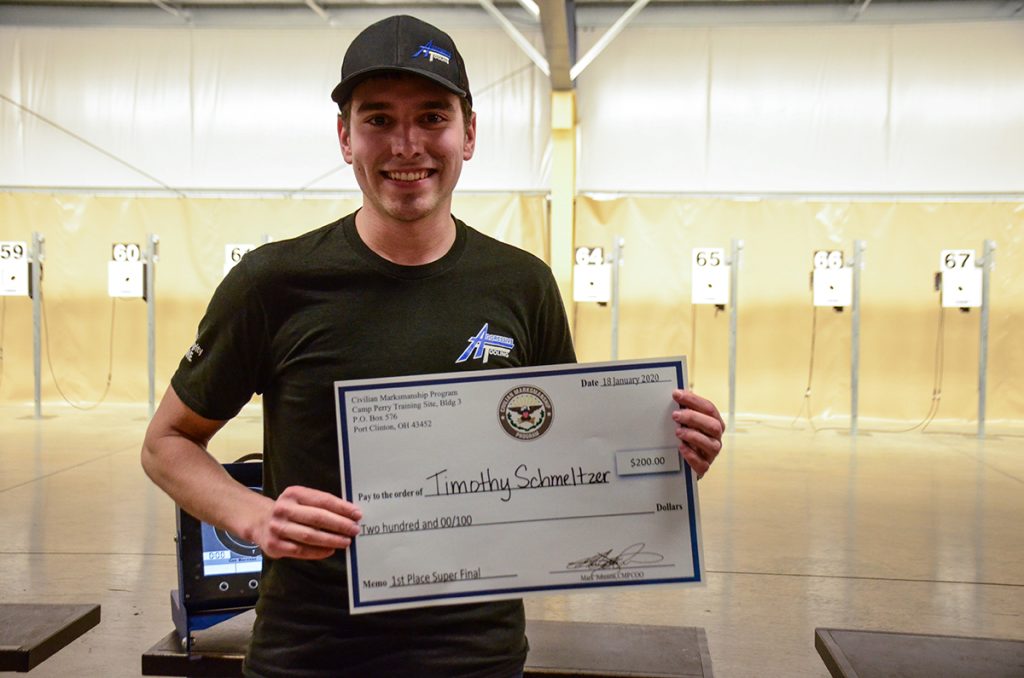 Keijko claimed the overall 60 Shot win over Canadian teammate SFC Yanka Vasileva, 45, of Candiac, Quebec, with a score of 237.6. Vasileva earned a score of 234.8, as third place competitor Timothy Schmeltzer, 23, of Greenville, MI, claimed third place with a score of 215.3.
Matches held over the course of the Camp Perry Open include a Junior 3×20 Match (sporter and precision classes), 60 Shot Rifle and 60 Shot Pistol. Adaptive athletes also fired in SH1 and SH2 competitions. The 60 Shot events fire two days of qualification scores before competing in a Top 8 elimination final to determine the overall winner. Competitors in the final reset to a score of "0" before competing to earn the top score amongst their peers. An Open category along with a Junior classification is scored concurrently.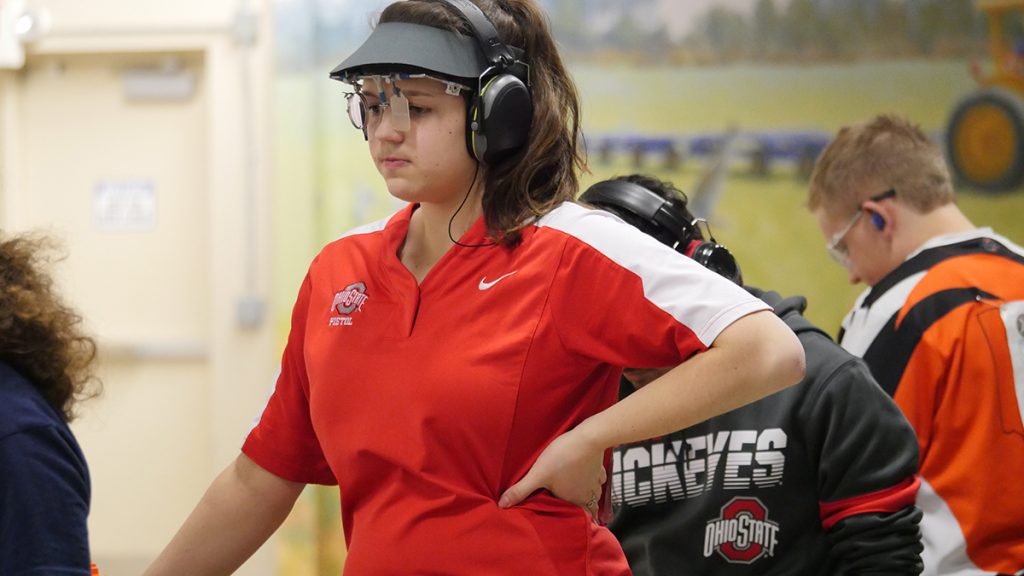 Katelyn Abeln, 18, of The Ohio State University Pistol Team, dominated the Junior 60 Shot Competition – ending the final with a lead of more than 10 points, with an overall score of 236.7. Johnathan Dorsten, 16, of Bryan, OH, earned second, as Shrenik Jain, 20, also of The Ohio State University Pistol Team, followed in third.
Lucas Kozeniesky, 24, of the USA Shooting team, was the overall leader of the 60 Shot Rifle competition during the 2020 Camp Perry Open. A member of the 2016 Olympic team, he used the Camp Perry Open as a warmup to the 2020 Olympic Trials, set to be fired in Colorado Springs in February.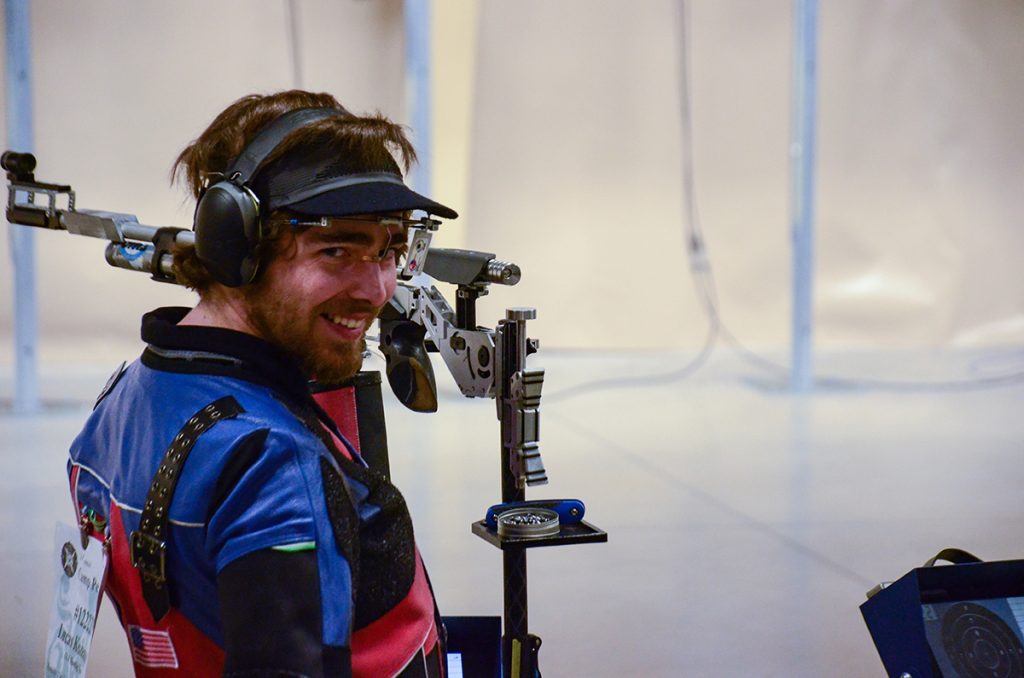 "I had a couple of experiments – some things I needed to clear through my mind before Olympic Trials," he said. "The first day I tried some things, and some of it worked, but the second day went a little bit better. The performance just felt better. It was an affirmation that what I'm doing is good."
Kozeniesky fired a score of 250.9 during his weekend performance, with Ivan Roe, 24, of the Army Marksmanship Unit (AMU) earning the second place spot with a score of 248.1. Roe's teammate, SGT Patrick Sunderman, 25, fired a score of 227.5 for the third place position.
During the weekend, Kozeniesky also led the rifle Super Final competition. The Super Final begins with qualifying air rifle and air pistol competitors, 40 from each discipline, before beginning an elimination competition. The last standing competitor from the rifle and pistol sides are named the winners, with Timothy Schmeltzer earning the win in the air pistol Super Final matchup.
"The Super Final is a great opportunity because it puts a lot of pressure on each individual shot," Kozeniesky said.
He learned more than how to mentally control his performance during the Super Final, wearing a heart monitor that gave him a chance to understand his physical reactions under the pressure as well. He used the results to help him learn how to better regulate himself in a high-stress competitive setting.
Kozeniesky will take his talents and new perspectives to the 2020 Trials with the hopes of again making the team and achieving his ultimate goal of earning a medal for the United States.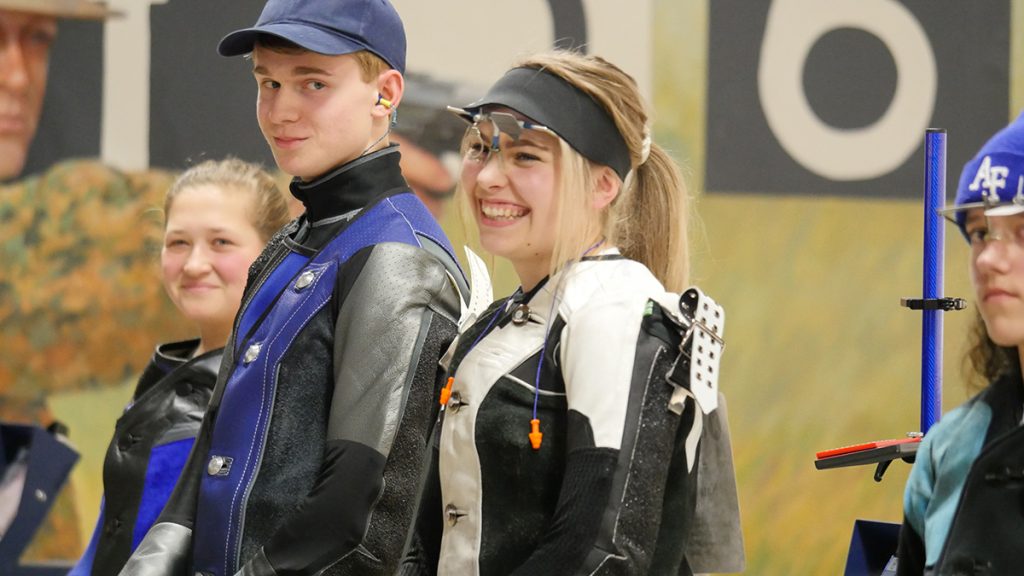 Natalie Perrin, 17, of Coopersville, MI, narrowly overtook the win in the Junior 60 Shot Rifle event, firing a score of 244.3. Andrew Duross, 16, of Marlborough, MA, stayed close to Perrin as he earned a score of 243.9 for second. Samantha Shultz, 17, of Fort Wayne, IN, rounded out the Top 3 as she reached a score of 222.5 for third.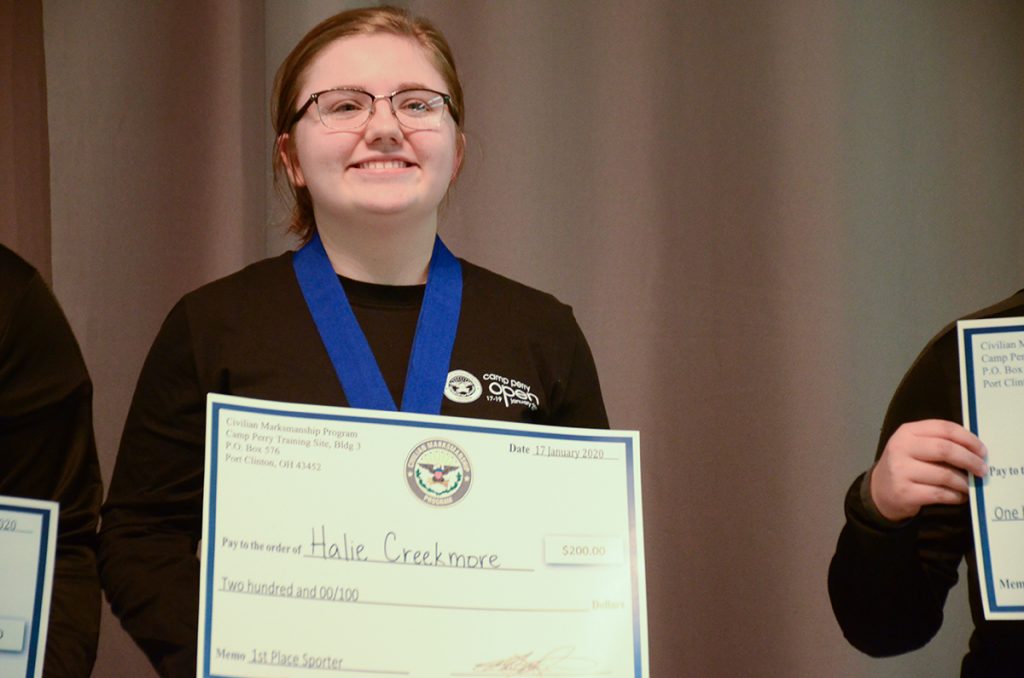 In 3×20 Air Rifle, Halie Creekmore, 16, of Zion, IL, topped the sporter competition with a score of 217.8. Following in second was teammate Saylet Hernandez, 16, of Zion, IL, with a score of 213.4, as Alexia Resendiz, 17, also of Zion, IL, landed in third with a score of 193.4.
Competitors fired in the 3×20 qualification from prone, standing and kneeling positions, before entering a new final format. Instead of a 10-shot final, the Alternate ISSF Final rules were used, with each competitor beginning at zero after qualification scores, followed by 24 shots. The lowest ranking finalist is eliminated after 12 shots, continuing every two shots until the winner is named.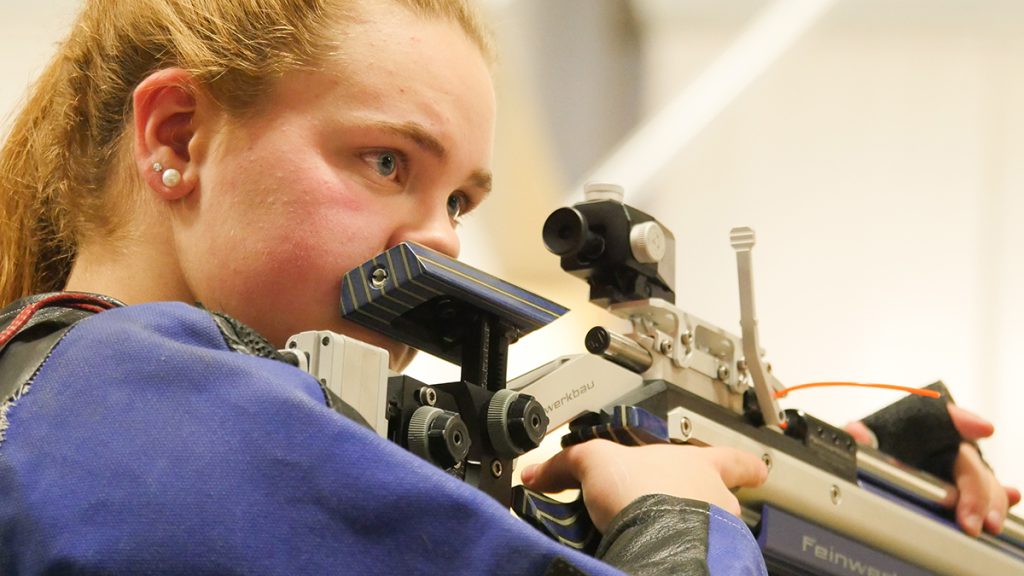 In a tight battle for first, last year's 3×20 champ Katrina Demerle, 15, of Hamilton, OH, bested second place competitor Gavin Perkowski, 18, of Bolivar, OH, with a winning score of 247.3. Perkowski trailed just behind, recording a score of 246.5. Coming in third overall was Gavin Barnick, 17, of Mora, MN, with a score of 226.8.
Teams of three athletes were also scored during the Camp Perry Open simultaneously with the qualifying individual rounds. The Top 3 teams were recognized from each match category.
60 Shot Open Pistol:
The Ohio State – Samuel Gens, Katelyn Abeln and Shrenik Jain – 3361
The Eh Team – Lynda Kiejko, Kimberly Britton, Elizabeth Gustafson – 3339
OSU Scarlet – Con Marrinan, Bernard Melus, Cade Haiby – 3262
60 Shot Open Rifle:
USAMU Gold – SPC Timothy Sherry, Sarah Beard, Sagen Maddalena – 3748
USAMU Black – SGT Patrick Sunderman, Ivan Roe, SPC Brandon Muske –3735
Grand Rapids Rifle & Pistol Club – Natalie Perrin, Timothy Schmeltzer, Christian Yap – 3654
60 Shot Junior Rifle:
TMU Gold – Tavish McCoy, Michael Jerome, Emma Butt – 3645
The Outcasts – Katrina Demerle, Samantha Shultz, Bremen Butler – 3636
TMU Centershots – Lauren O'Brien, Ashton O'Connell, Alex Yiankos – 3629
3×20 Sporter:
Great Trail Musketeers – Gavin Perkowski, Derek Keiser, Reagan Whipkey, Kennedy Whipkey – 2325-148x
TMU Center Punch – Lauren O'Brien, Ashton O'Connell, Mia Lee, Ciara Lowe – 2325-137x
Hillside Junior Shooters – Adrianna Beard, Lillian Warren, Anthony Buatti, Kaylyn Beard – 2310
3×20 Precision:
Zion Team 1 – Halie Creekmore, Alexia Resendiz, Jeremiah Vonzell, Donovan Reno – 2188
WRA A – Ilyana Smith, Libby Hoffman, Kitty Ding, Matt Stefan – 2109
Zion Team 2 – Saylet Hernandez, Amarissa Jackson, Feliza Gonzalez, Nikolas Jackson – 2101
For a complete list of results, visit the CMP Competition Tracker page at https://ct.thecmp.org/app/v1/index.php?do=match&task=edit&match=18936&tab=results.
Photos of the event can be found on the CMP Zenfolio page: https://cmp1.zenfolio.com/f296066778.