NATIONAL SMALLBORE MATCHES
CAMP PERRY, PORT CLINTON, OHIO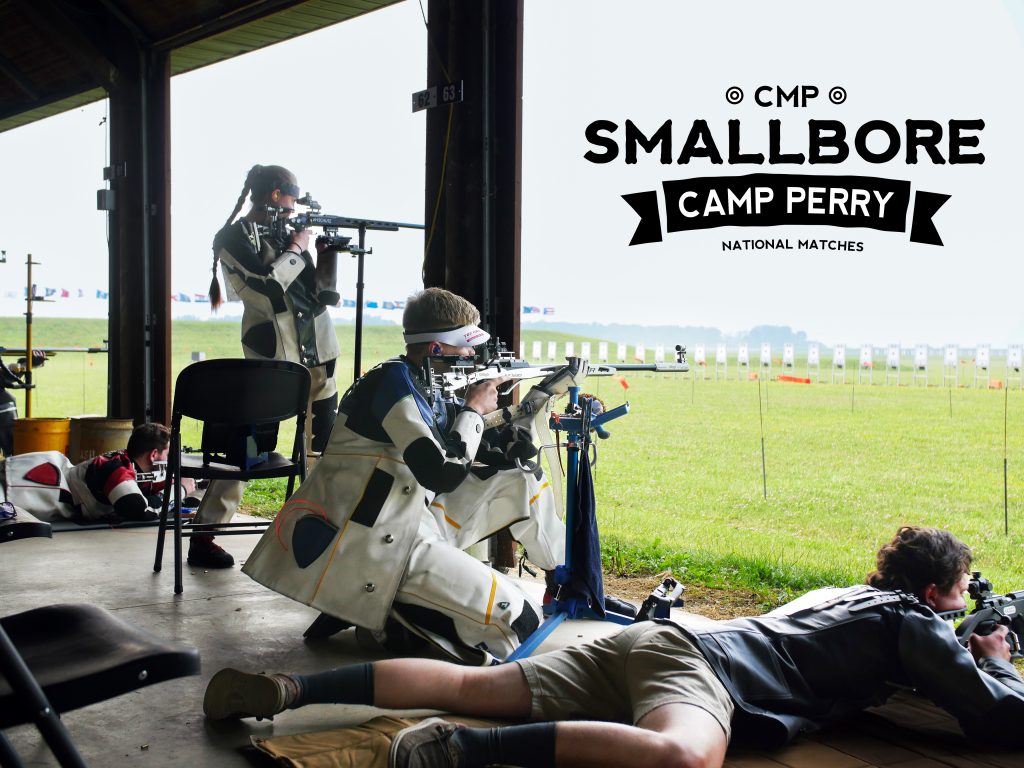 The CMP is pleased to offer prone and three-position smallbore events during the National Matches at Camp Perry. One of our goals is to offer more shooting events at Camp Perry and grow participation. See the CMP Smallbore Match Program for additional match details and information.
The two 3×20 events will be considered a USA Shooting Designated Ranking Match.
The Air Gun National Matches will be conducted on the same days as 3P Smallbore.
Schedule
July 11, 2024 – 3P Practice
July 12, 2024 – 3P Match Day 1
July 13, 2024 – 3P Match Day 2
July 14, 2024 – 3P Elimination Team Matches
July 15, 2024 – Prone Check-in & Practice
July 16-17, 2024 – Prone Iron Sight Championship
July 18, 2024 – Prone Team Match
July 19-20, 2024 – Prone Any Sight Championship
Information Links
Online Registration – Opens March 1st
3P Smallbore Match Schedule
For additional information or questions about the CMP Smallbore Matches, please contact Brad Donoho at bdonoho@thecmp.org or (419) 635-2141, ext. 730.
Sponsorships
To become a sponsor, please visit the CMP Sponsorship web page for details.