Register Today for CMP's Eastern Games Marksmanship Event
March 2, 2023
Civilian Marksmanship Program
▸
The First Shot
▸
Register Today for CMP's Eastern Games Marksmanship Event
BUTNER, N.C. – Register now for the Civilian Marksmanship Program's (CMP) 2023 Eastern CMP Games and Highpower Rifle Matches! The recreation-oriented event is set to be held April 28 through May 7, at the Camp Butner Training Facility in North Carolina, and features a lineup of rifle and pistol competitions for enthusiasts to enjoy.
Educational offerings throughout the week include an M1 Maintenance Clinic, a GSMM Master Instructor Course and a GSMM New Shooter Clinic – each conducted by qualified CMP staff members. New for 2023, Basic Rifle and Pistol classes will also be held within the classroom.
The Pistol and Rifle Basic classes offer a great introduction to marksmanship. One competitor last year recounted "My experience was excellent just as last year. The courses are highly educational and informative, I always learn new material. The coaches were friendly and the ranges were clean, what more could I ask for."
Eastern Games, part of the CMP's Travel Games series, is filled with events that are designed to be challenging enough for seasoned competitors and mild enough to ease in those who are new to the sport. The Eastern Games schedule boasts an assortment of CMP's own modern and vintage military rifle competitions, like the John C. Garand, Springfield, Rimfire Sporter, Carbine and Vintage Sniper Matches. A Mid-Range 3×600 event will also be part of the 2023 schedule to allow even more competitive challenges on the range.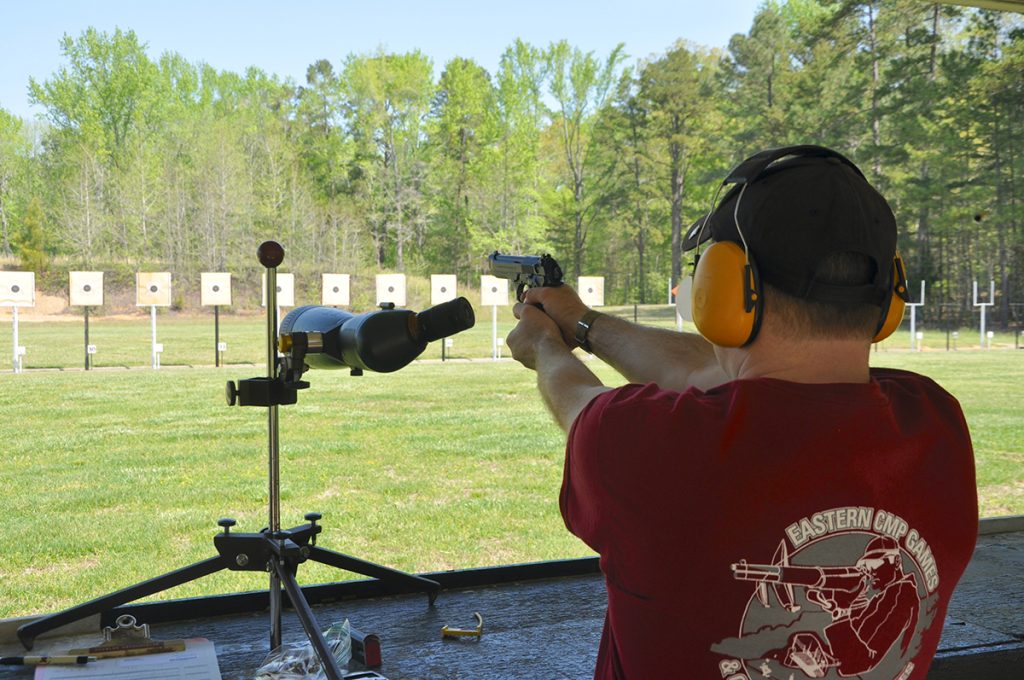 All matches fired on the Highpower Range will be using the KTS Electronic Target System. Last year, one competitor stated "It has been a few years since attending the Eastern Games and I found the electronic target system to be very user friendly and definitely sped up the matches. I liked the ability to see squadding and target positions with competitor information posted in the spreadsheets prior to the event which helped with planning etc."
Like other Travel Games events, those competing in the John C. Garand Match with As-Issued M1 Rifles at CMP Travel Games will have the chance to earn a GCA (Garand Collectors Association) Marksman Medal – introduced in 2023. The GCA Marksmanship Medal will work on an Achievement Award point system, based on performance at designated events.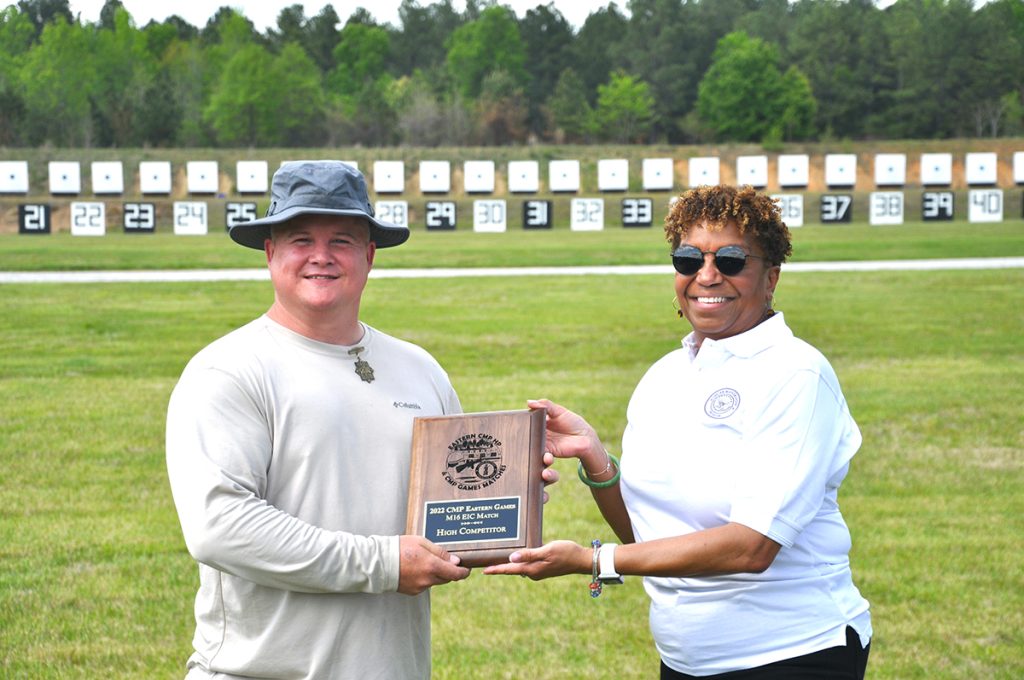 Additionally, Eastern Games features CMP's growing field of pistol opportunities, like Centerfire, .45 and .22 Pistol 900 Aggregates, along with the addition of a Service Revolver EIC Match. The updated pistol series will join CMP's already popular pistol events like the 1911 As-Issued, Military & Police, Service Pistol and .22 Rimfire Pistol EIC matches.
Following CMP's Games events will be the CMP Highpower (HP) Rifle Matches, comprised of 4-Man Team, 80 Shot and EIC Rifle competitions. The CMP HP Matches are ideal for those in search of a Distinguished Rifleman Badge or those looking to compete against some of the best shots in the country – though everyone is welcome to participate.
Quonset Huts located at Camp Butner will be available during the matches. It is $5.00 a night for a bed and use of a shower house. If you would like to stay in the Quonset Huts, you must contact Christina Roguski at 419-635-2141 ext. 714 or croguski@thecmp.org to be added to the housing list. SPACE IS LIMITED.
To learn more about the CMP Eastern Games and HP Rifle Matches, visit the CMP website at https://thecmp.org/cmp-matches/eastern-cmp-games-cmp-hp-rifle-matches/. We hope to see you there!
CMP CLUB PAY BACK PROGRAM: Again this year, the CMP will have its Club Pay Back Program, where $5.00 per competitor will be awarded to any CMP Affiliated Club that has 5 or more of their members attending and participating in the Eastern CMP Games & CMP HP Rifle matches. The club members will need to present his or her club ID card at the event.   To add pride to the matches, those attending are welcome to show off their colors by bringing club flags to fly on the range throughout the event.  If you'd like to take advantage of this new program, please include the name of your CMP Club when registering online. Reminder, each club member must show a club ID card at the event, with 5 club members/$25 minimum award from the same club for the club.