Register Now for CMP's Fall Monthly Air Gun Matches
August 30, 2023
Civilian Marksmanship Program
▸
State Director
▸
Alabama
▸
Register Now for CMP's Fall Monthly Air Gun Matches
By Ashley Dugan, CMP Staff Writer
CAMP PERRY, Ohio; ANNISTON, Ala. – The Civilian Marksmanship Program (CMP) Monthly Air Gun Matches schedule, a collection of air rifle and air pistol competitions for a variety of ages and experience levels, are open for registration. Remaining events for 2023 are set for Sept. 9 (this date includes a Smallbore Match) in Ohio and Sept. 16 in Alabama, as well as Oct. 14 and Nov. 18 at both locations.
NEW FOR THE OHIO SEPT 9 MATCH! This match will include a Smallbore 3×20 and Final! Competitors will only be able to fire in the Air Rifle 3×20 or the Smallbore 3×20, with both matches beginning at 11:30 a.m. The 60 Shot events will remain in their 8 a.m. timeslot. Those who have already signed up and would like to update their matches to include smallbore, please contact Catherine Green at cgreen@thecmp.org with any changes or log-in to Competition Tracker to update your matches.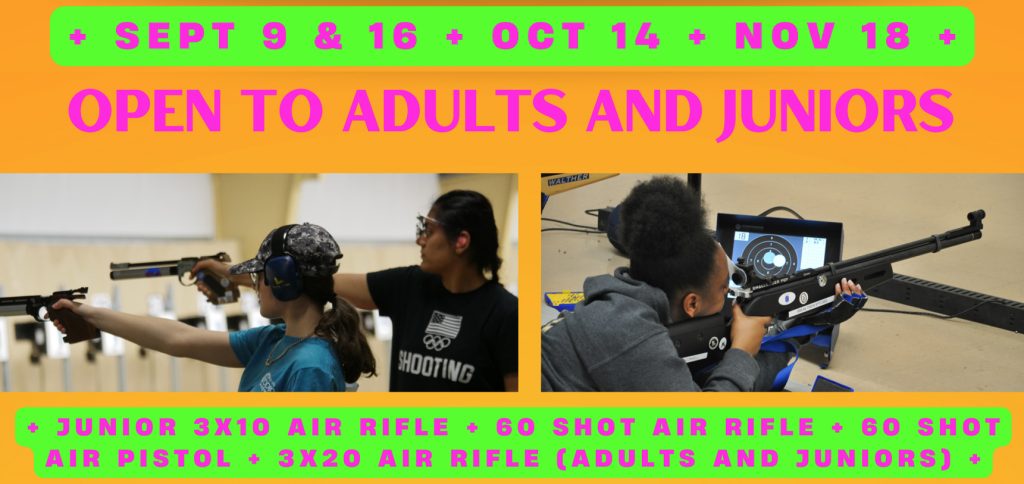 Events offered at the Monthly Matches include:
Junior 3×10
60 Shot Air Rifle Standing
60 Shot Air Pistol
3×20 (3P) Air Rifle for Adult and Juniors
Top scorers at each range are recognized with special Monthly Match medals. Competitors may also earn EIC points toward a Distinguished Air Rifle, Air Pistol or Junior Distinguished Badge.
The Alabama Monthly Matches are held within the Judith Legerski CMP Competition Center in Anniston, while Ohio's events are at the Gary Anderson CMP Competition Center on the grounds of the Camp Perry National Guard Training Facility in Port Clinton. Both locations are equipped with 80-points of CMP's own indoor electronic target line.
For more on the Monthly Matches and registration info, visit https://thecmp.org/ranges/cmp-competition-centers/monthly-air-rifle-and-air-pistol-matches/.
Note: CMP's online payment system is being updated and currently not operational, so all payments will need to be made by phone at 419-635-2141 or paid on the day of the event.
About CMP Competition Centers:
The Judith Legerski CMP Competition Center in Alabama includes the CMP South Store, which is fully stocked with equipment and memorabilia needs. The Gary Anderson CMP Competition Center in Ohio also includes a store and features cases of authentic Olympic and other memorabilia from the career of celebrated American marksman, Gary Anderson, for observers to enjoy.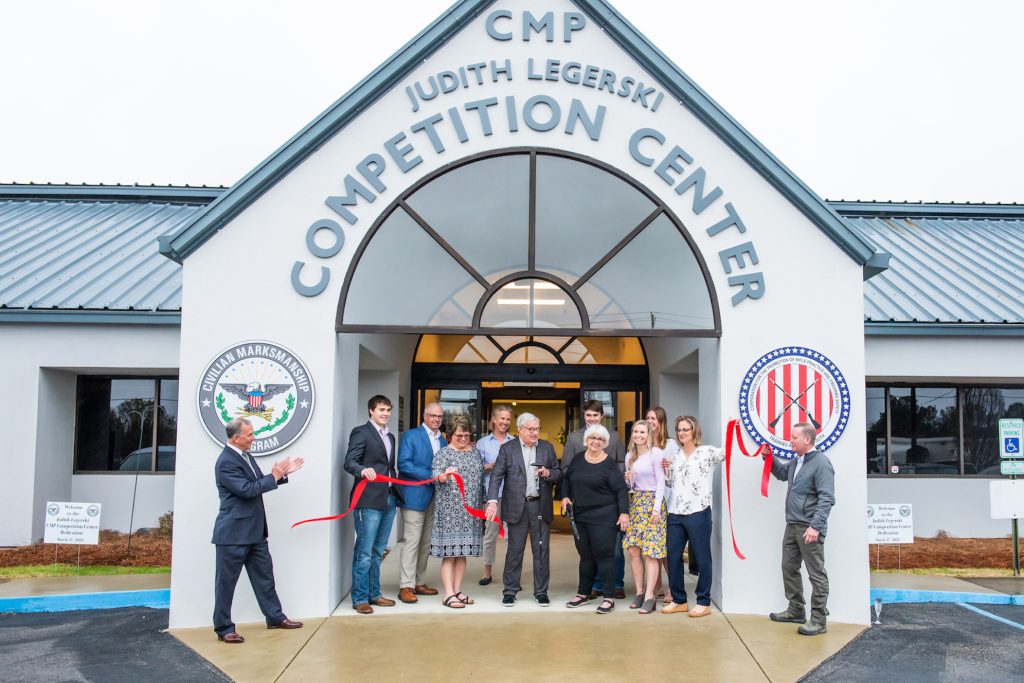 Each of CMP's indoor air gun facilities holds an 80-point range, equipped with innovative electronic targets. The venues regularly host local, state and national competitions as well as Open Marksmanship, which allows visitors of virtually any age and experience level to test out air rifles or air pistols with the guidance of qualified CMP staff members.
To learn more, visit https://thecmp.org/air/cmp-competition-centers/.