CMP's Top Pistol Junior: Nick Milev
August 2, 2023
Civilian Marksmanship Program
▸
The First Shot
▸
CMP's Top Pistol Junior: Nick Milev
By Sheri Trusty, CMP Feature Writer
This year's High Pistol Junior, Nick Milev, traveled to the 2023 National Matches all the way from his home in Ossona, Italy, but he didn't come to compete. He came to visit his uncle, Olympic sport shooter Emil Milev, and experience American life. Arriving in Ohio during the National Matches was just happenstance, but, nevertheless, Nick blew through the matches with top honors.
"This is my first time in America and my first time competing in America," Nick said. "This competition was just a coincidence that I decided to seize with the goal to try something new."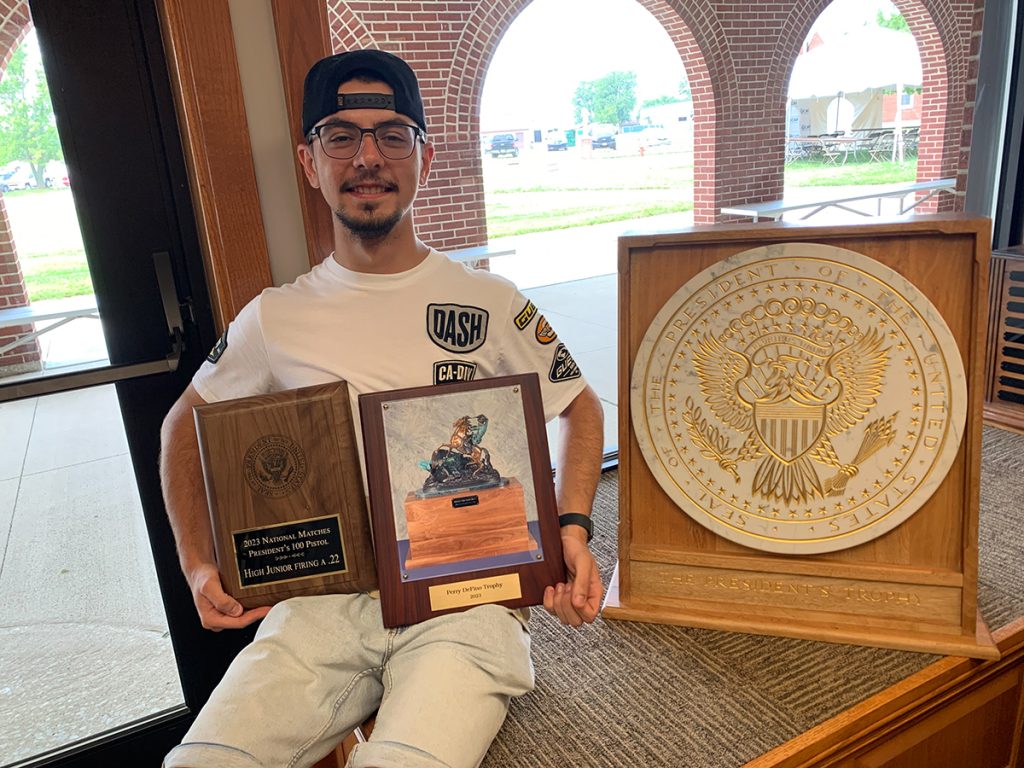 Nick tried it, and he conquered it. He won the Junior National Trophy Individual Match, the Junior President's Match and the Air Pistol – Junior Championship Final. He placed 6th in the Air Pistol – Open Championship Final.
Although this was Nick's first American competition experience, the 18-year-old has been shooting since he was handed an air pistol at age 10. He started competing in 2018. Those years of marksmanship helped eased the intimidation of walking into Camp Perry for the first time.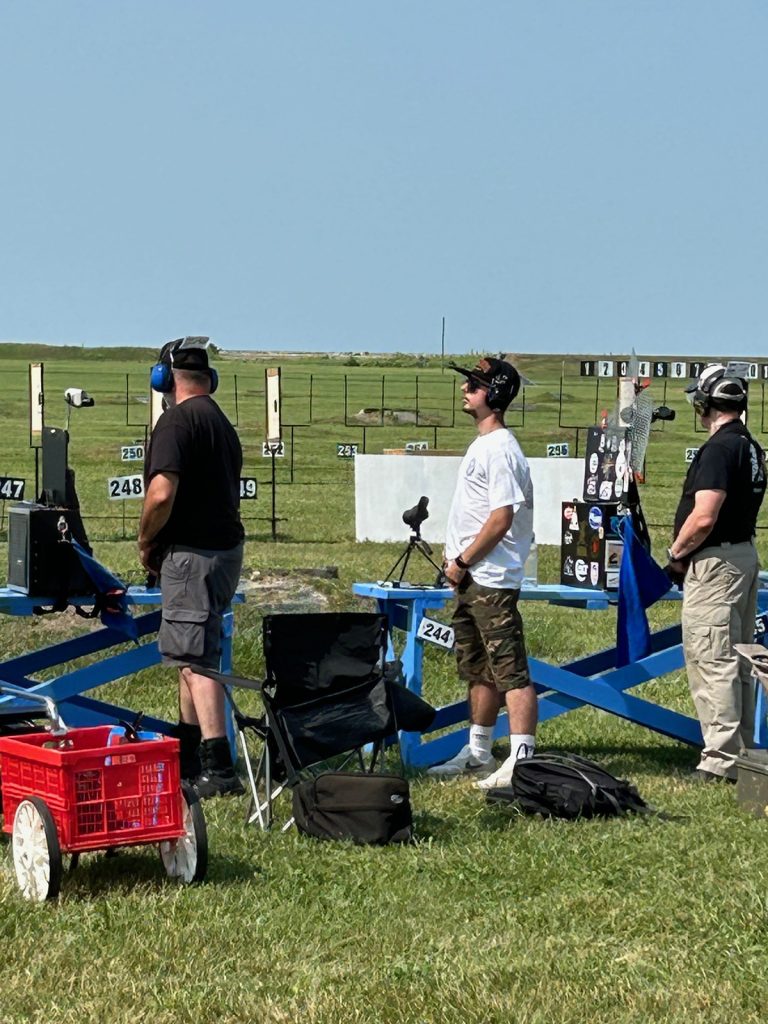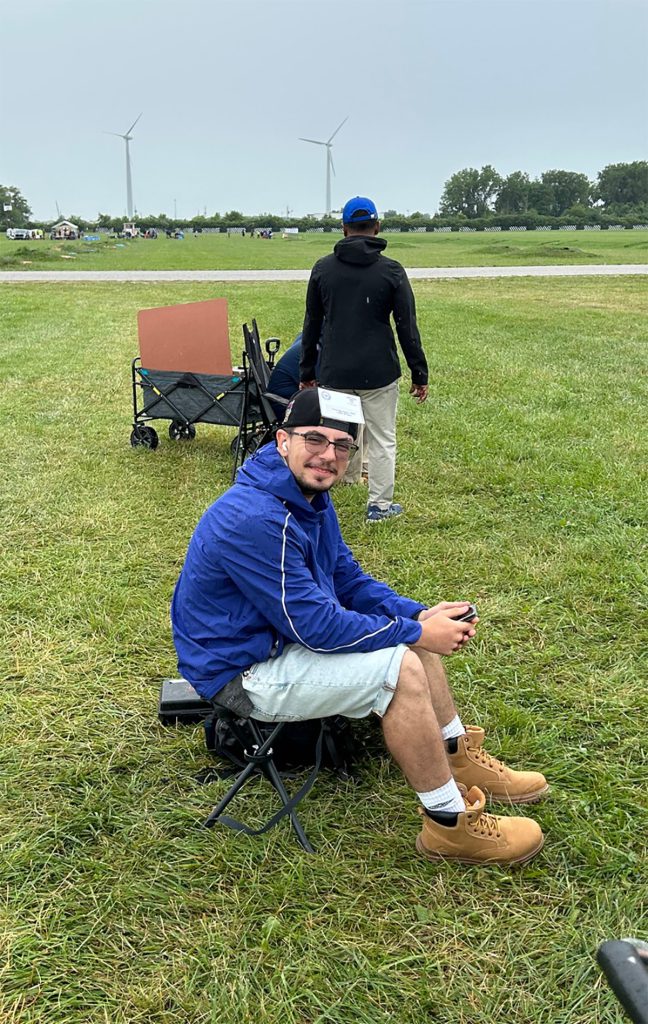 "I came here, and Emil told me I should shoot the match. We went to the range, and I shot one day to learn the technique," he said.
Despite his success, Nick's goal coming into the National Matches was not winning but simply experiencing competition at Camp Perry.
"I like the atmosphere at Camp Perry. Everyone is so excited about shooting," he said.
The National Matches are very different than competitions in Italy, where Nick said marksmen keep their focus on performance.
"At Camp Perry, everyone was excited about the match – about how they're going to shoot and what technique to use. They ask each other how they're doing and are so helpful," Nick said. "I did like Camp Perry so much because in Italy there is not something like bullseye matches. So I came here in America, and my uncle taught me the rules and the technique. A few days later were the matches."
Nick was inspired to become involved in shooting sports after watching Emil compete in world championships across Europe.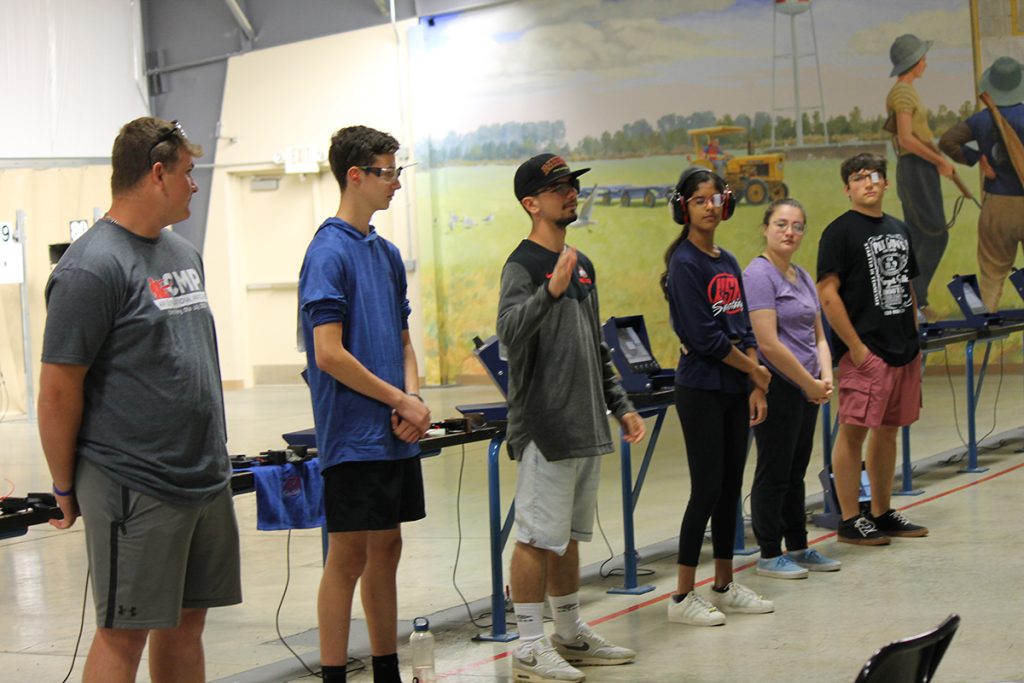 "Since I was a kid, my family and I used to travel to where he had matches in Europe with the goal to meet him and also see the matches, too," Nick said.
The positive atmosphere at the European matches drew Nick to the sport.
"I was watching him, and I was watching the people watching him," Nick said. "He was happy, and the people were excited. He was smiling and proud of his shooting. I decided this is what I want to do. I saw my uncle as an example to follow, so I grew up with the desire to be a shooter. Also, my father was a shooter about 35 years ago, so I think he just gave me the passion of shooting."
Nick's marksmanship skills were greatly impacted by the training he received from Emil, particularly the mental training that is so vital in shooting sports.
"Emil helped me improve the mental part of shooting. In Italy, we train only in the physical, but he trained me in the mental, and it worked," Nick said.
Mental training transformed Nick's shooting.
"You have to be focused on what you are doing in shooting. You have to think only about what you are going to do next," Nick said. "Don't think about your life. You have to be able to mentally isolate yourself. You have to get into that mindset."
Nick's trip to America has widened his worldview.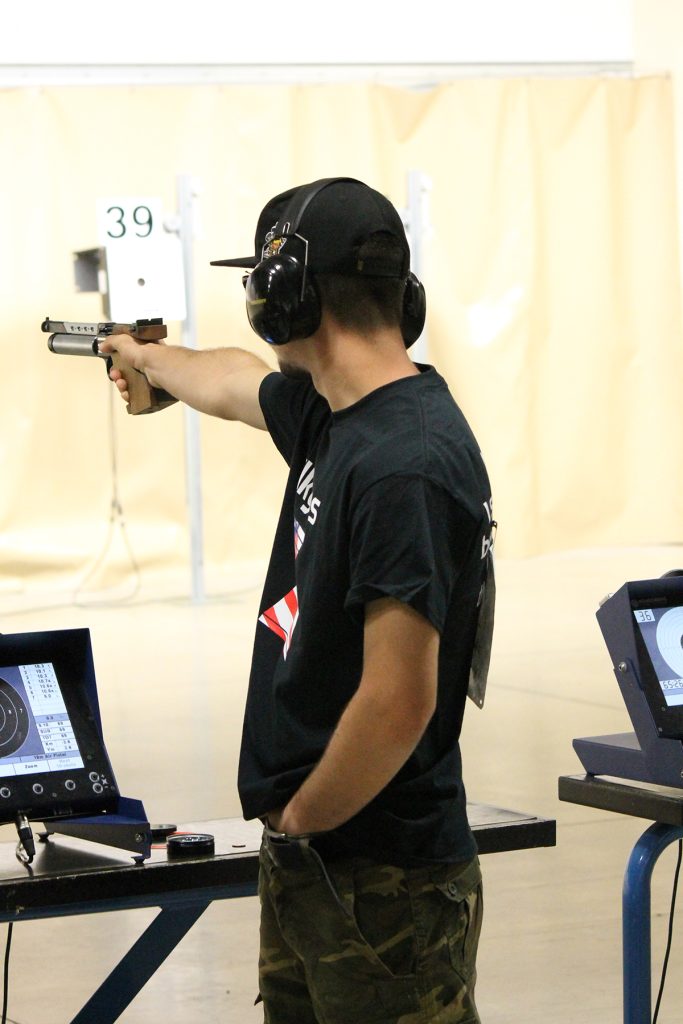 "My life in Italy is so simple. Most of my time I go to school, and I train shooting every day at home and two times a week in the shooting range. Most of the nights, I hang out with my friends," he said.
Here in America, Nick has enjoyed experiencing a different culture and was astonished by some of the things American teenagers take for granted, like free drink refills at restaurants.
"I like America so much because everything is bigger in America than in Europe. It's so cool and so different from Europe," he said. "One thing that surprised me is that you can refill your drink. That's so cool. I like the hamburgers, chicken wings, donuts – basically everything I've tried."
Another big difference Nick discovered is that American teenagers graduate a year earlier than they do in Italy. Even though he is 18, Nick has one more year of high school to complete before he heads to a university.
"Universities here have so many clubs and so many sports. The universities at home don't have that," he said.
After graduation, Nick plans to earn a degree in computer science.
"I'll continue to shoot. Hopefully, I'll still have time to shoot when I'm at the university," he said. "And I hope to come back to Camp Perry next year."
Find out more on the CMP Pistol Program by visiting https://thecmp.org/competitions/cmp-pistol-program/. CMP also has a CMP Guide to Junior Pistol Shooting – download today at https://thecmp.org/wp-content/uploads/JrPistolGuide.pdf?vers=101122.