CMP's Dixie Double Match Returns in 2023 with New Smallbore Addition
September 7, 2023
Civilian Marksmanship Program
▸
State Director
▸
Alabama
▸
CMP's Dixie Double Match Returns in 2023 with New Smallbore Addition
By Ashley Dugan, CMP Staff Writer
ANNISTON, Ala. – Registration is now open for the Civilian Marksmanship Program's (CMP) Dixie Double Air Rifle and Air Pistol Competition, set for Nov. 3-5, 2023, within the electronic air gun range of the Judith Legerski CMP Competition Center in Alabama. New for 2023, the Dixie Double will now include smallbore rifle!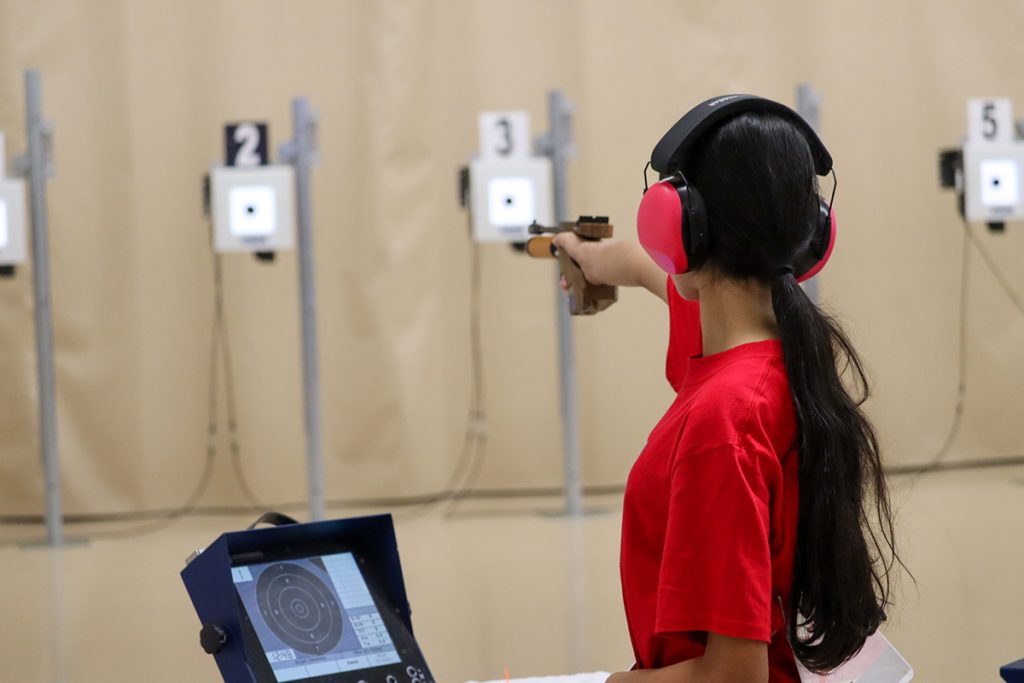 One of the highest attended air gun events of the year with a variety of individuals from around the country, from Olympians and national-level athletes to beginners, the Dixie Double serves as a learning opportunity for upcoming competitors and is a worthwhile challenge for experienced marksmen and women. The event features two days of 60 Shot international air rifle and air pistol competitions for adults and juniors, along with a final to end each day. A two-person (adult and junior pair) aggregate team is also ran concurrently with the open competition. Overall competitors are awarded each individual day as well as from the combined, two-day aggregate scores.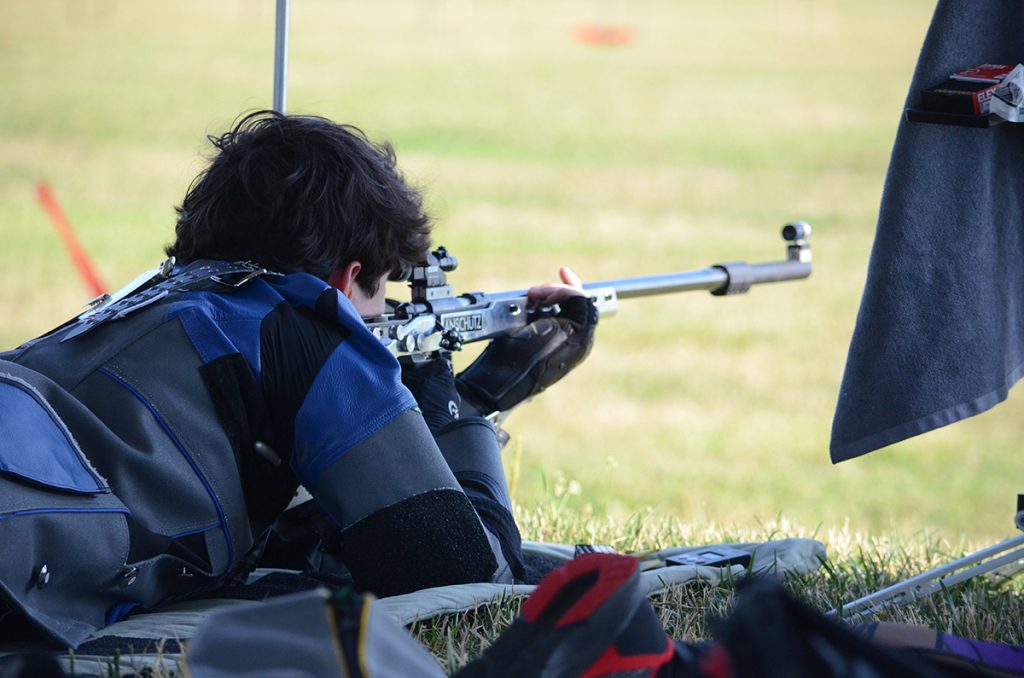 A 3×20 smallbore match, plus final, will be held on Sunday, Nov. 5, at CMP's Talladega Marksmanship Park – a short drive from the Judith Legerski CMP Competition Center. The smallbore event is open to all ages, youth to adult, and will be fired on CMP's electronic target line recently introduced during the National Smallbore Matches at Camp Perry in July.
"The decision was made to add smallbore to the Dixie Double because of the large number of competitors that usually attend that match," said Brad Donoho, CMP's smallbore manager. "Based on the feedback from our competitors at the National Matches, running multiple matches over the same timeframe is very beneficial to competitors, especially juniors with parents that work. Being able to shoot both air rifle and smallbore at the same time means less vacation time used."
"It's a win/win for all involved," he added.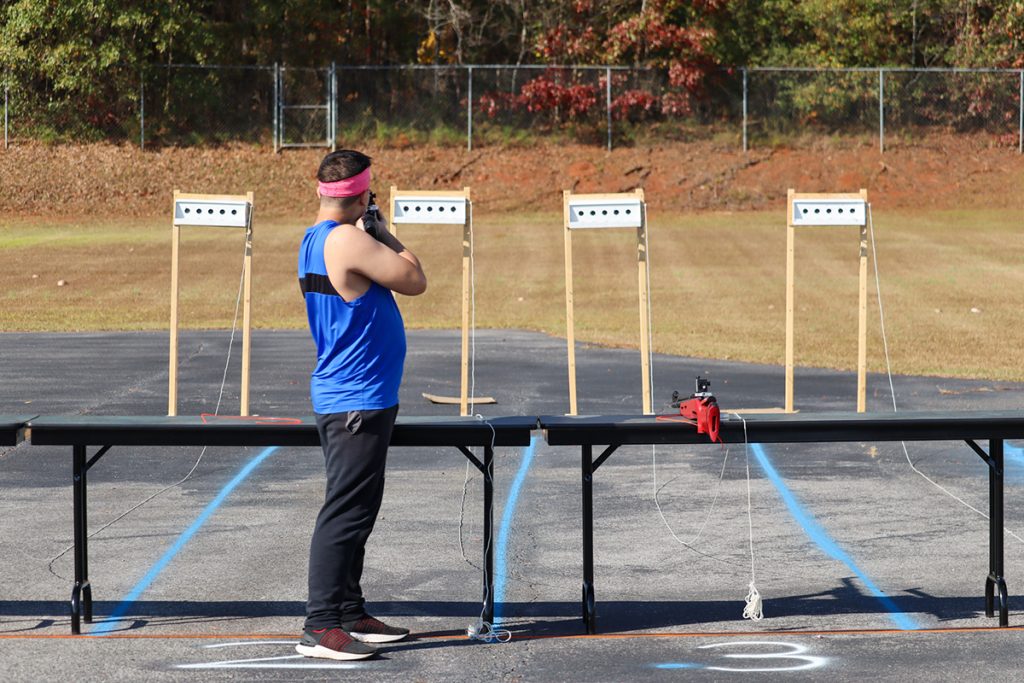 Also being held at the 2023 Dixie Double will be the exciting Target Sprint competition! During the fun event, participants run along a marked path, occasionally stopping to fire air rifles at five 10-meter falling targets – knocking all over before continuing the race. The first to cross the finish line wins! The Target Sprint is open to all competitors and non-competitors, ages 10 and up, who have completed a basic rifle safety class.
Sign up now for one of the South's most popular air gun competitions! For more information about the Dixie Double and to register, visit https://thecmp.org/cmp-matches/dixie-double/.