USAMU's Conant Makes Winning Look 'Easy' in 2023 President's Rifle Match
August 9, 2023
Civilian Marksmanship Program
▸
The First Shot
▸
USAMU's Conant Makes Winning Look 'Easy' in 2023 President's Rifle Match
By Ashley Dugan, CMP Staff Writer
CAMP PERRY, Ohio – Staff Sgt. Verne Conant, 27, of the U.S. Army Marksmanship Unit was comfortable on the historic grounds of Camp Perry – earning the overall win in the 2023 President's Rifle Match, seemingly, with ease.
The event is one of the most celebrated and honored competitions of the annual Civilian Marksmanship Program (CMP) National Matches, with Conant adding his name to a list of past winners that dates back to 1894.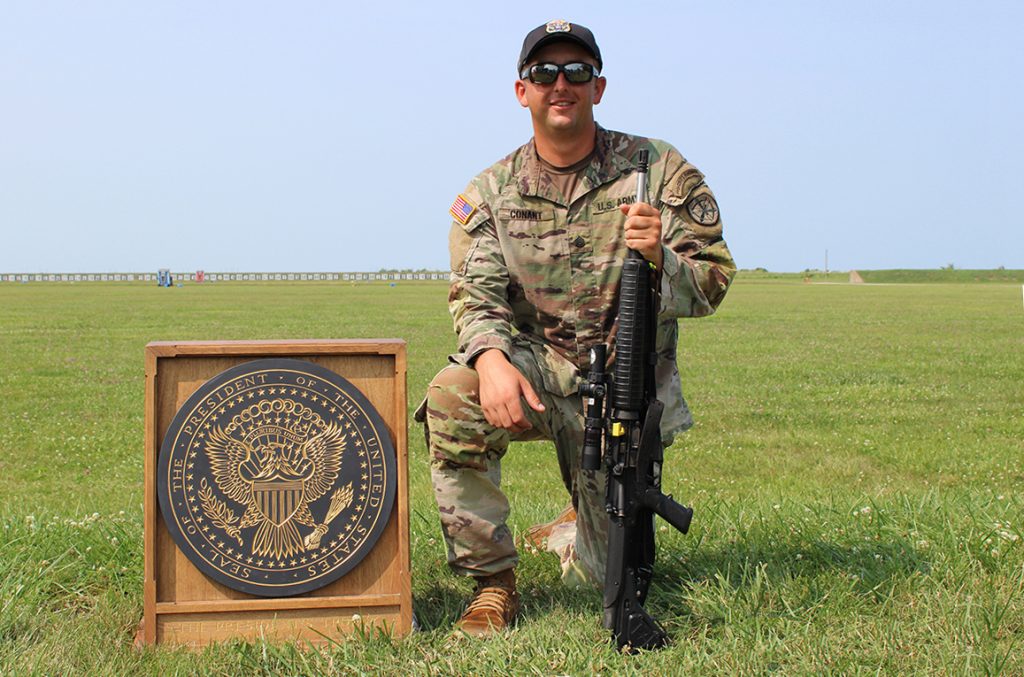 In modern times, the match has come to include a qualifying round (with the Top 100 competitors earning a coveted place in the President's Hundred) as well as a shoot off for the Top 20 competitors. The individual with the highest score at the end of the shoot off is declared the winner.
A member of the U.S. Army Marksmanship Unit (USAMU) for over eight years now, Conant has seen his share of extensive preparation and came into the 2023 National Matches ready for anything.
"I'm always confident," he said with a cool certainty. "The way we train back home at the (US)AMU, we're always trying to push ourselves a little bit harder on the range in practice than we do in a match. That way, when you come out to a match, there should be no pressure. We put more pressure on ourselves during training than we should ever experience in a match."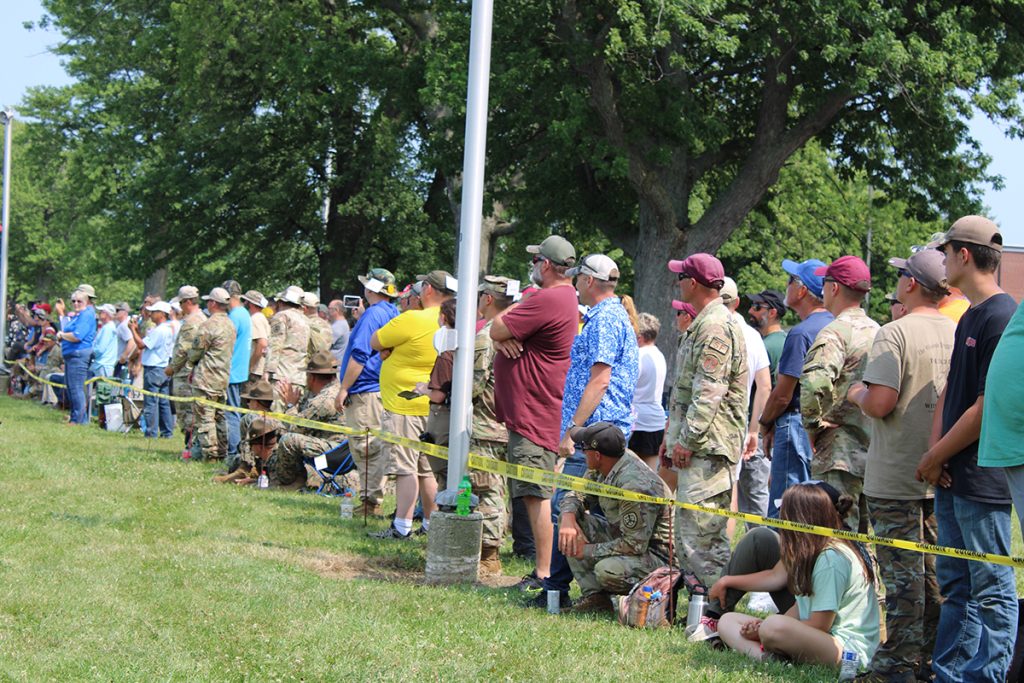 The day of the President's Rifle competition was his from the beginning. Conan noted the conditions were "easy" – with little to no change in the wind during his relays.
"I was feeling fine," he said of his qualifying performance. "Just another day of training, really."
Conant finished his standing and prone positions with an incredible score of 299-11X – just one point away from a perfect 300. He took his confidence from there and went on to fire an incredible 100-9X in the shoot off, leaving him only one x-shot shy of perfection.
"Getting to the last few shots of the shoot off, I could definitely see my pulse was getting bigger, but it worked out," he joked.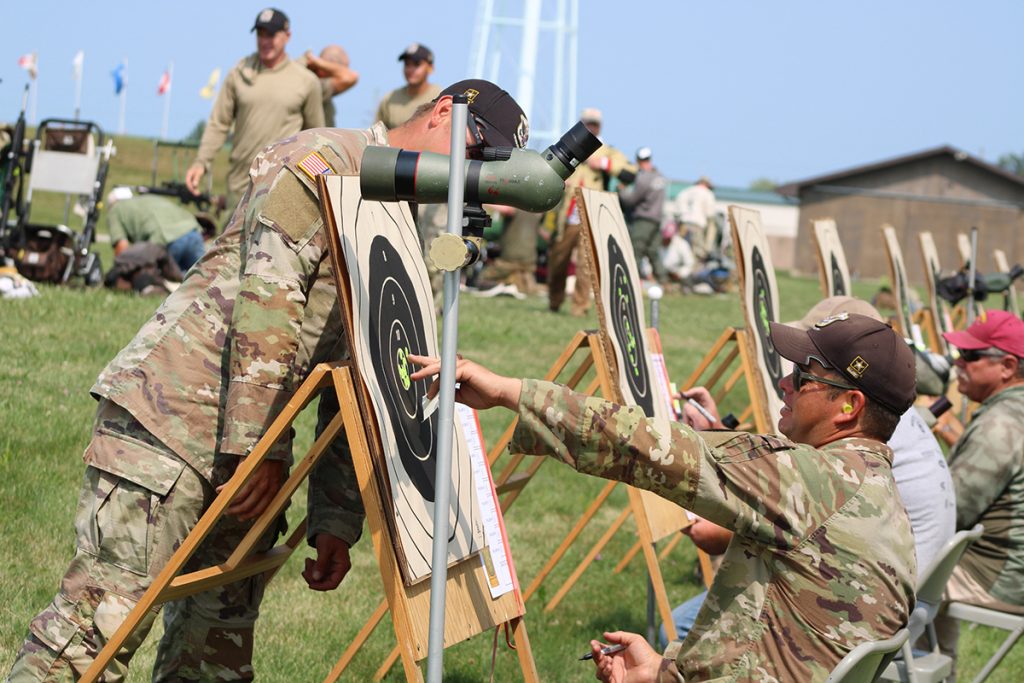 His combined score from the day was an outstanding 399-20X, landing just one point short of the current national record score of 400-20X fired by USAMU teammate Sgt. 1st Class Brandon Green in 2018. Along with Green, the shoot off line in 2023 was filled with other members of the USAMU – a constant objective, according to Conant.
"Our goal is to have almost our entire team in the shoot off," he admitted. "We've got guys who can do it, but the hardest thing on the range is the mental game. Everyone out here has shot clean in almost any position you can on the range – you just have to be able to put it together."
"Today was just the day I was able to do it," he added, following the shoot off. "There have been plenty of days I haven't been able to."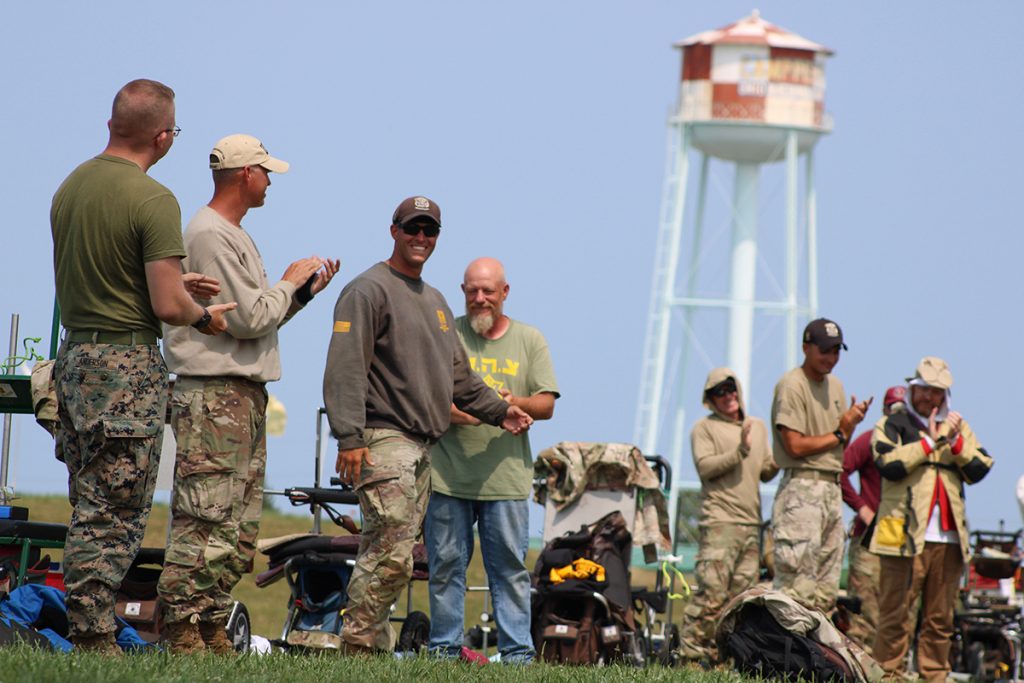 Conant's closest finish in the President's before 2023 was fourth place. Finally claiming the win was a pinnacle point in a career that began as a blossoming junior in smallbore and air rifle programs at a local club in New England. The club saw his potential and connected him with coach Maureen Trickett, who adopted him as part of her travelling team. In fact, Conant's first time to Camp Perry was firing at the CMP's air gun range during the Camp Perry Open as an air rifle competitor before he even set foot on the base's historic highpower ranges.
He was ultimately introduced to highpower at his club, and a new passion was born.
"I fell in love with that sport more than smallbore and air rifle," he admitted. "Just kept getting good enough at it."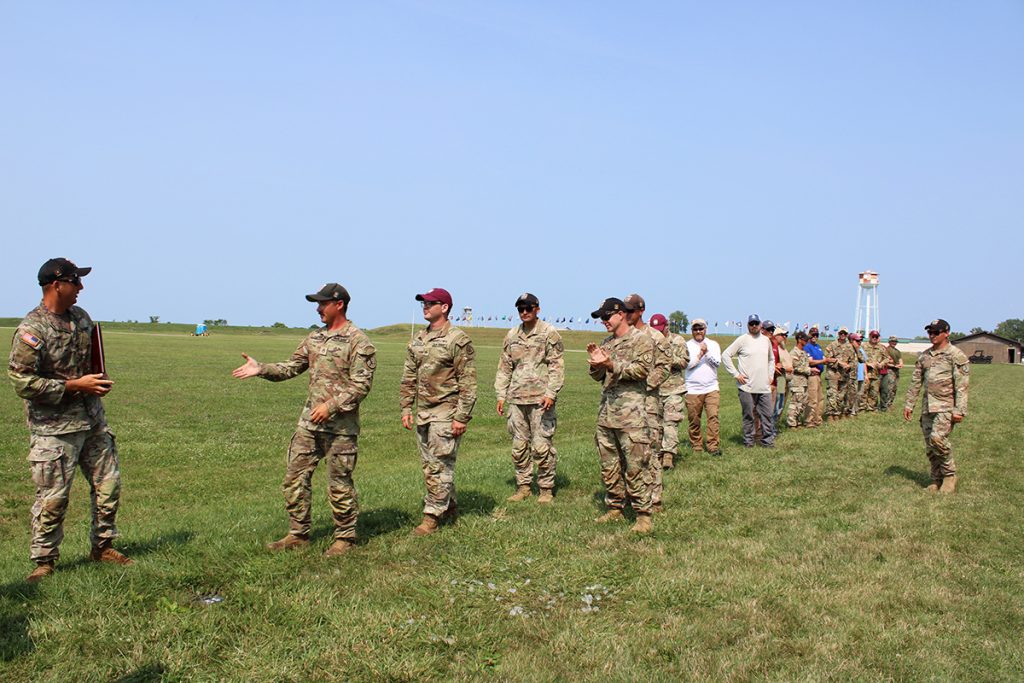 He eventually approached the USAMU, which was looking for members at the time, and was soon hired. He now uses his status as a member of one of the best marksmanship units in the country to pay forward what he was given when he was a junior by encouraging other youth athletes on the range.
"I'm always trying to help out the kids because I was on that end of the range at one point," he explained. "I was a kid out here, not really knowing what I was doing. The military team guys were always helping me out back then, so I'm just trying to return the favor."
Also reaching a personal goal during the 2023 President's event was Walter Zdon, 58, of Whiteford, Md. A long-time competitor, he made the Top 20 in the past, but that was before the now infamous shoot off was implemented.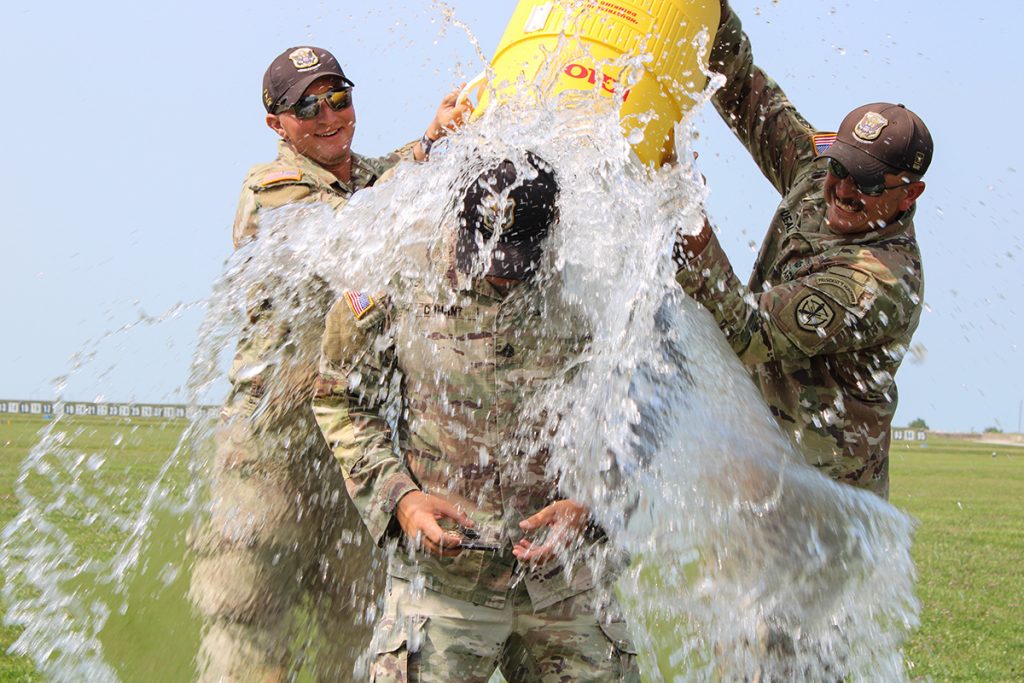 After an impressive run in the CMP's Highpower events in the days leading up to the President's match, Zdon built a confidence of his own.
"This year was my goal to make the Top 20. It really was," he said. "I was like, 'You know what? I can do this.'"
He went through his normal routine on the range in the qualifying stage. He drank his water, mingled and talked to those around him – just as he always has.
"I'm more relaxed that way," he confessed.
Once he reached a score of 296-11X, he turned to his scorer on the firing line, who had made the Top 20 last year, and said, "I'll see you at the shoot off."
He arrived there and continued his customary pre-match rituals. He went out to the large crowd of spectators gathered behind the competitors and greeted them, smiling and making small talk. Then, he walked up to the firing line and flipped the switch into competition mode.
"I sucked it in," he said with a smile. "I stood and looked behind me – I'm not much for drawing attention, but I waved when they called my name."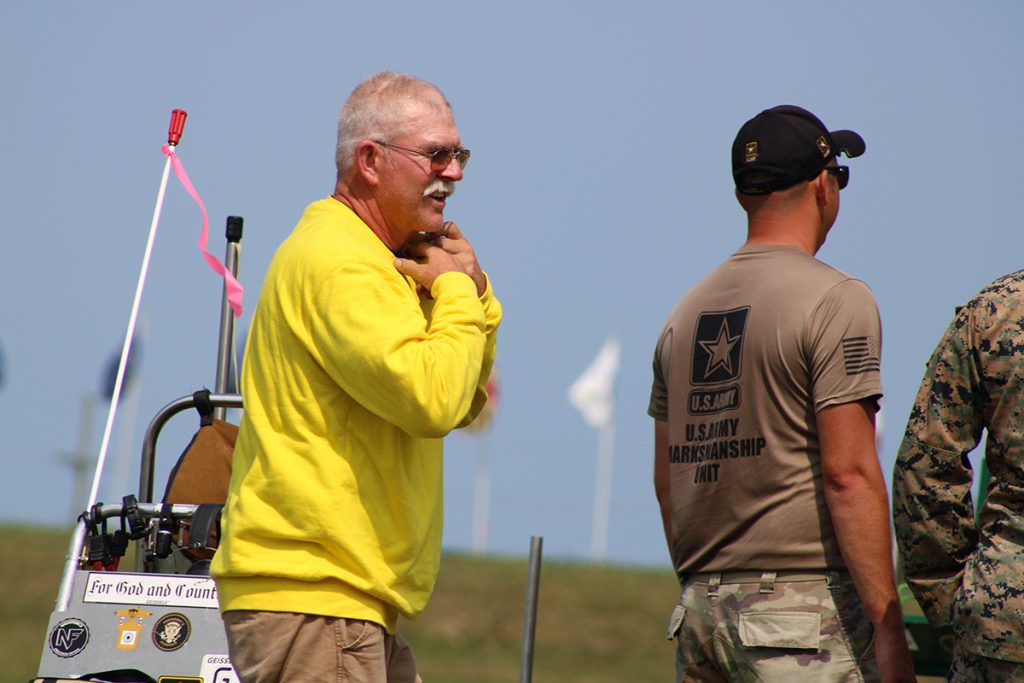 Zdon finished 14th overall as the most seasoned athlete on the shoot off line that day, completing his ambition and imbedding a pretty decent day on the range into his memory.
"I'm real happy," Zdon said of his performance. "Especially shooting against some of the big guns here."
One of the "big guns" was his good friend, Staff Sgt. Conant. Squadded only a few firing points from each other during the day, the two talked constantly throughout the match, checking in on their scores. After the shoot off was over, they embraced and congratulated one another on a job well done.
"That's what really neat about the whole community out here," Zdon said. "You get to know a lot of people."
Find a complete list of results of the President's Rifle Match and other National Trophy Rifle events at https://ct.thecmp.org/23NMRifleResults. Photos of the matches may be viewed and downloaded for free at https://cmp1.zenfolio.com/f148616975.