Talladega Marksmanship Park Holding GLOCK Armorer Course in September
July 19, 2023
Civilian Marksmanship Program
▸
State Director
▸
Alabama
▸
Talladega Marksmanship Park Holding GLOCK Armorer Course in September
By Ashely Dugan, CMP Writer
TALLADEGA, Ala. – The Civilian Marksmanship Program (CMP) is set to host a GLOCK Armorer Course at Talladega Marksmanship Park in Alabama as part of CMP's regular marksmanship education offerings.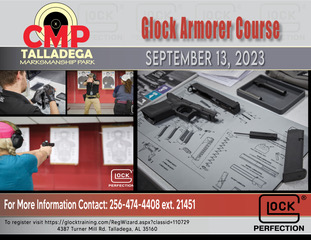 The GLOCK Armorer Course will be held Wednesday, Sept. 13, 2023, and includes eight hours of classroom training on how to safely use and maintain GLOCK firearms. Materials will be provided – no firearms or ammunition will be allowed in the classroom. Lunch will be catered to all participants. To be eligible, individuals must be an active/retired law enforcement or military officer, private security, GLOCK Stocking Dealer/Range Program Employee or current GSSF member.
For questions regarding the GLOCK Armorer Course, please contact CMP's Bret Lankford, Training Manager, at (256) 474-4408 or blankford@thecmp.org. Interested individuals may also visit https://www.glocktraining.com/RegWizard.aspx?classid=110729 to register.
GLOCK Training Courses Info:
GLOCK pistols are used by many law enforcement agencies around the world. GLOCK Professional Inc. provides professional training to law enforcement, military, licensed security and other personnel who would like to utilize the GLOCK "Safe Action" system. The Armorer class provides information and recommendations for the safe, responsible and effective use of GLOCK handguns.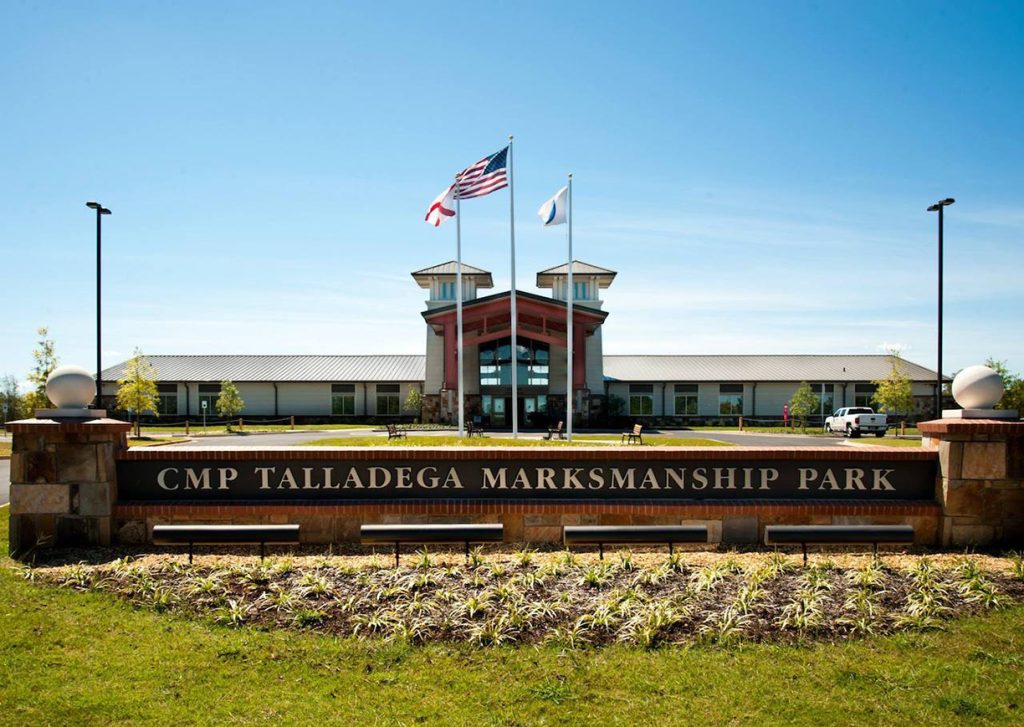 About the CMP Talladega Marksmanship Park:
Aptly named "The Home of Marksmanship," the park is a worthy destination for firearm supporters and guests looking for practice, competition and mindful learning opportunities. Featuring CMP electronic targets and scoring monitors that can only be found at the 500-acre facility, the park regularly hosts rifle, pistol and shotgun events all year long. The CMP's Unknown Distance Range at Talladega also allows guests to practice their skills in the field of over 100 steel targets, out to 625 yards, while the 20-lane life-size 3D target Archery Range provides even more marksmanship fun at the Park.
The public is welcome daily, all year long, to test out their firearms or to simply take a tour of the grounds. Off the firing line, the Club House holds a fully stocked Pro Shop that includes an exclusive collection of rifles, ammunition, marksmanship accessories and CMP memorabilia that is always open during park hours. Learn more about Talladega Marksmanship Park at https://thecmp.org/ranges/talladega-marksmanship-park/.