New Lasershot Simulator Offers Endless Fun, Now Available at CMP for National Matches
July 20, 2023
Civilian Marksmanship Program
▸
The First Shot
▸
New Lasershot Simulator Offers Endless Fun, Now Available at CMP for National Matches
By Jennifer Green, CMP Feature Writer
If you've always wanted to try something outside of your own discipline without the hassle of buying or borrowing new equipment or you are just looking for something fun to do between matches, come check out the CMP's new Laser Shot Simulators. The simulators are set up in the Gary Anderson CMP Competition Center and is the perfect place to cool off after a hot match in the baking sun.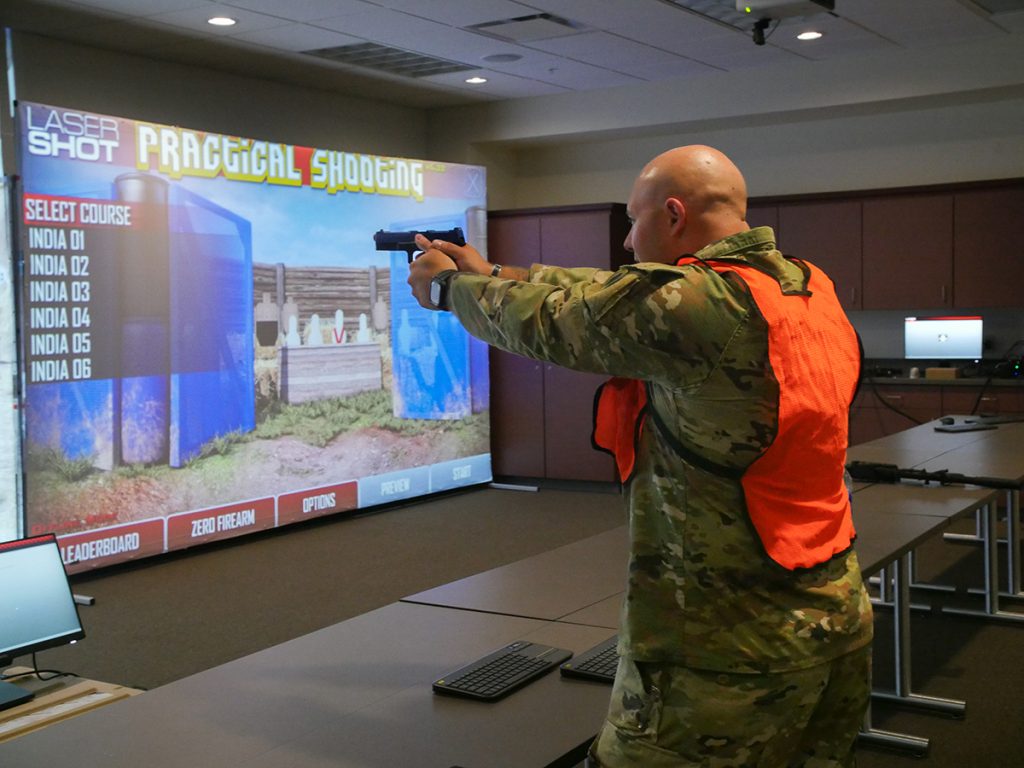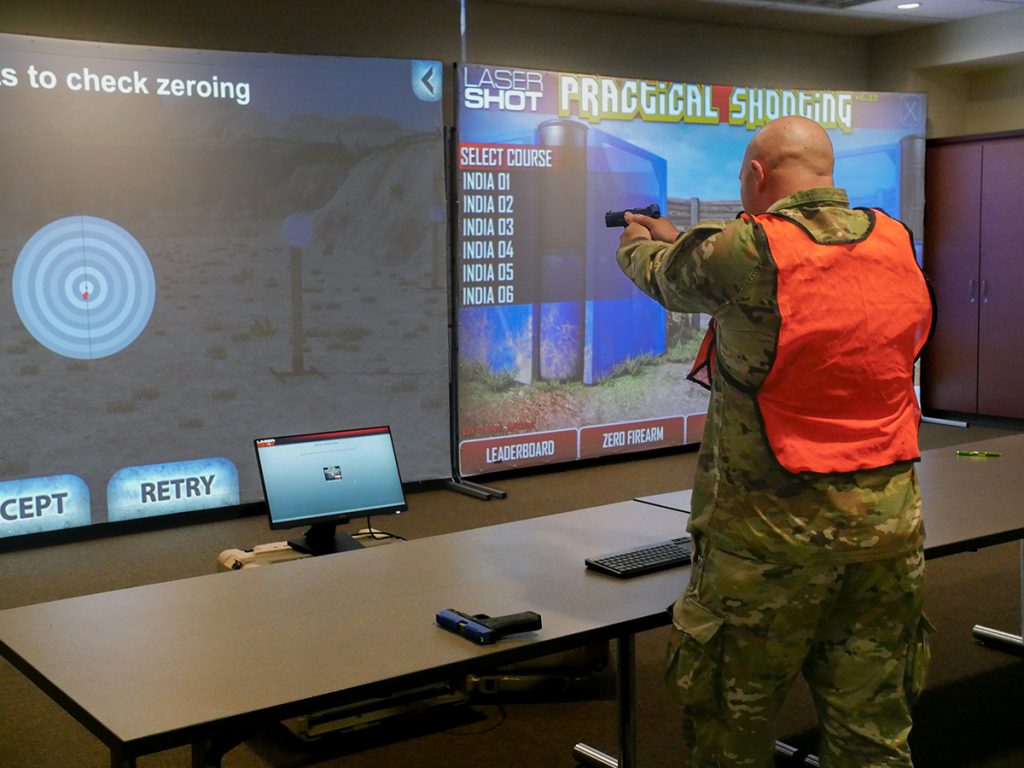 The simulators have two projection screens and plenty of options for firearms including M4 rifles, M17 pistols, shotguns and a sniper weapon system. The simulators have capabilities for civilian, military qualifications and law enforcement training, with a mobile system that can be taken on the road to competitions and matches. The permanent set-up at CMP operates with the game function and costs $5 to run three simulations.
The gun acts as the game controller, so you can point at the screen to choose the course and calibrate the firearm sights before entering the simulated course. There are different difficulty levels depending on each person's abilities. A CMP staff member will be present to assist with game operation.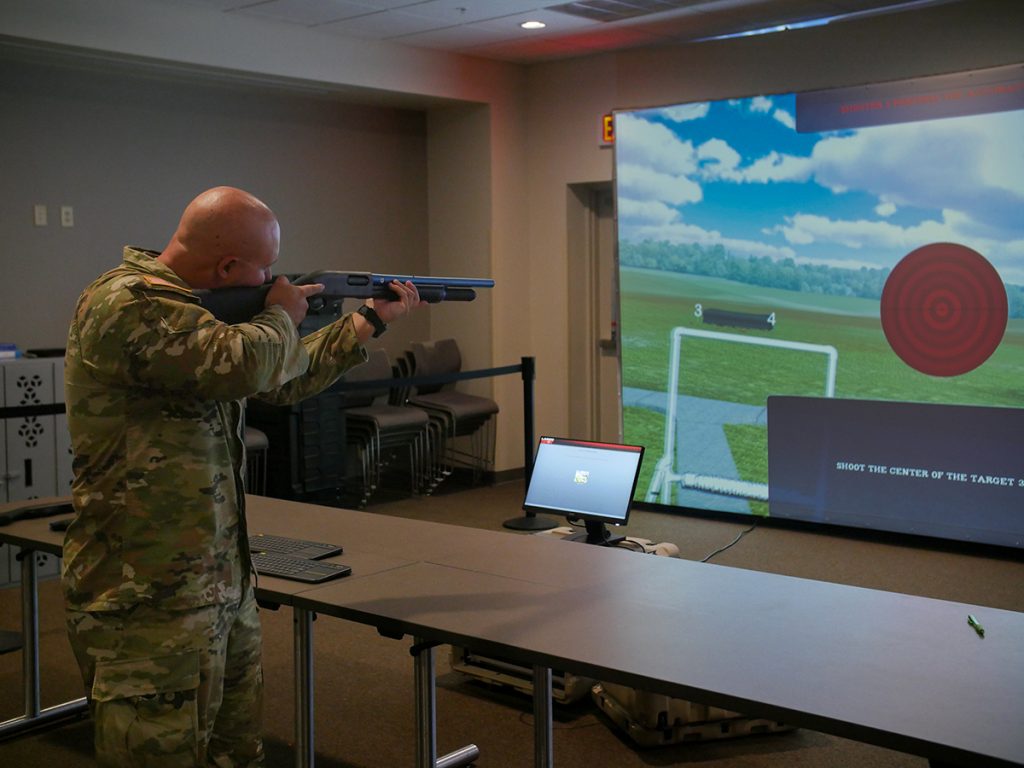 "So far it's been a huge hit," said Brad Donoho, Smallbore Manager at CMP. We've used it during the CMP Air Rifle Regional Championships, as well as the Camp Perry Open and the JROTC Championship. We had a full room and people were cheering and even jeering their teammates at times," he added.
Some competitors and their families pop in for one round, and some are in and out all day, playing game after game. Ashton Asbell was one person who couldn't get enough. When asked how many games he played, he said that he lost count! Asbell was attending the 3P Air Rifle Championships with his team, the Patriots Shooting Club, and he said, "It reminds me of home in Virginia, because I can get outside and shoot all sorts of different things." When asked if he would recommend it to others to try, he smiled and gave a resounding "Absolutely."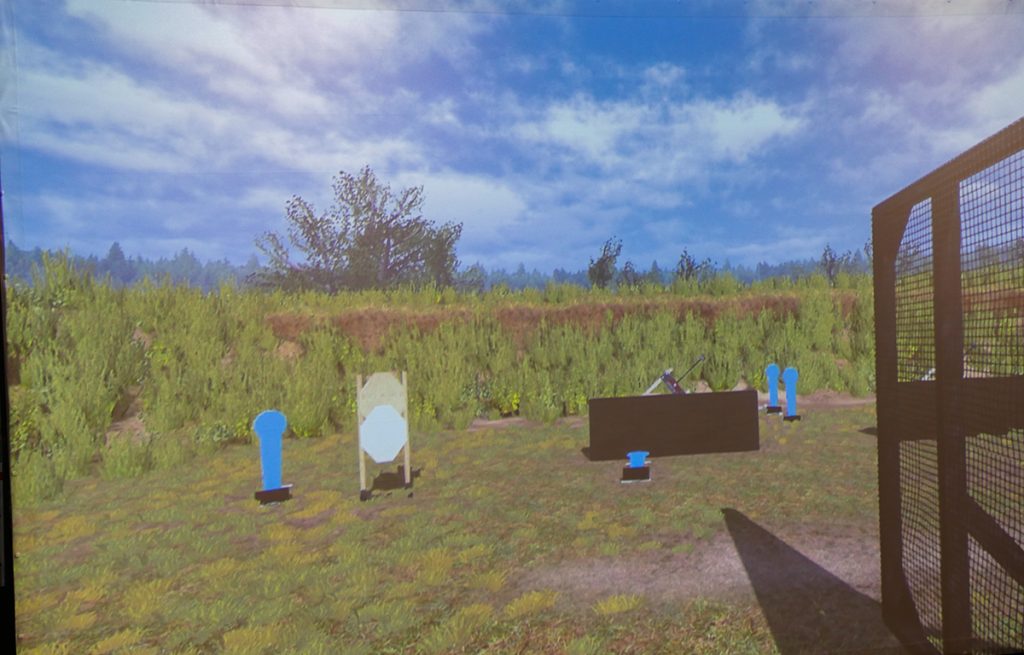 The future of the simulator is in line with the future of youth shooting sports. It's a good tool to show junior competitors some of the other things they can do outside of their own discipline that are within shooting sports. Donoho said about junior competitors, "They can try highpower, service pistol, action pistol, and shotgun. They can play around with this and find out what they enjoy and maybe they might continue on with shooting sports after their high school career."
Of course, the simulator is for everyone, not just juniors. So come out and give it a try and have some fun!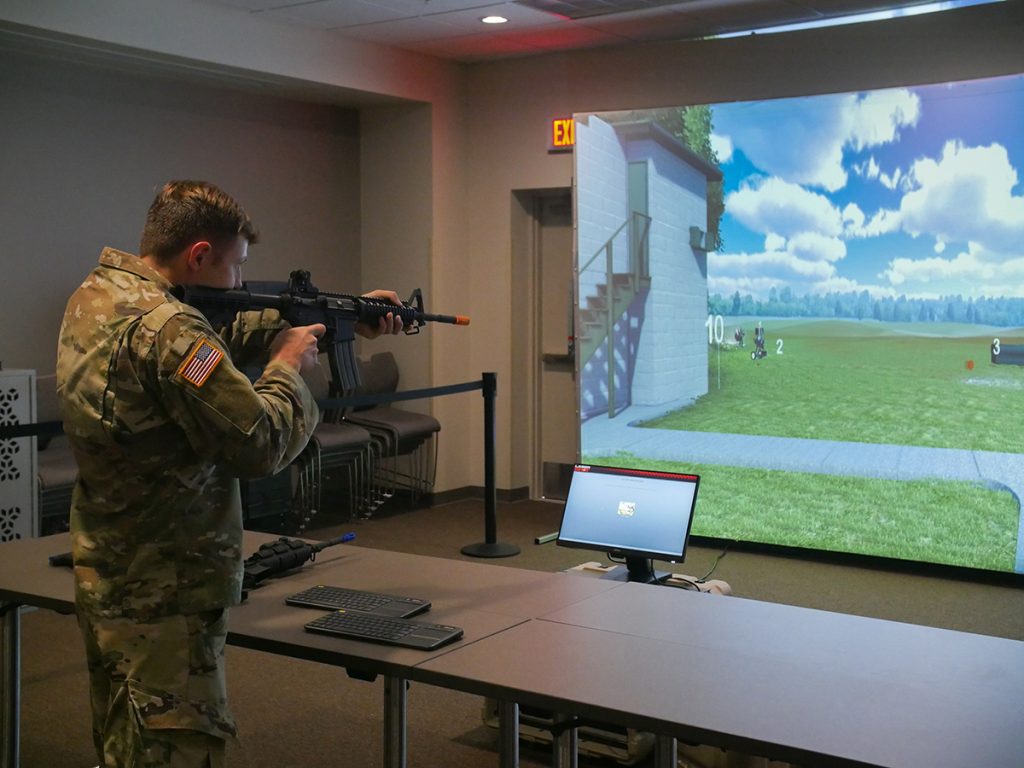 The CMP simulators are available anytime at the Gary Anderson CMP Competition Center when it's open. View the daily schedule at https://thecmp.org/wp-content/uploads/2023/02/2023-NM-Air-Gun-Event-Schedule.pdf. Don't forget, the National Match Air Gun Events are also opportunities for additional fun and competition throughout the National Matches. Visit https://thecmp.org/cmp-matches/national-matches-air-gun-events/ for more details.