Max Soviak National CMP Rimfire Sporter Match
July 15, 2023
Civilian Marksmanship Program
▸
The First Shot
▸
Max Soviak National CMP Rimfire Sporter Match
By Sheri Trusty, CMP Feature Writer
When Max Soviak's family entered Camp Perry for the Max Soviak National CMP Rimfire Sporter Match on July 8, they were flooded with memories of long ago matches they competed in as a family. Max was a skilled and enthusiast marksman, and he and his family spent countless hours shooting inside the Gary Anderson Civilian Marksmanship Program (CMP) Competition Center and outside on the Camp Perry ranges.
On Aug. 26, 2021, Max, a Navy Corpsman, was killed by a suicide bomber while assisting evacuees in Kabul, Afghanistan. This year, the CMP paid homage to Max's service, sacrifice and memory by naming the annual CMP Rimfire Sporter Match in his honor. 
About 240 marksmen competed in the match. Among them were his father, Kip Soviak, two siblings and a brother-in-law. It was an emotional day for the family. 
"It was a lot today," Kip said. "This place has always meant a lot to us. It felt like coming home."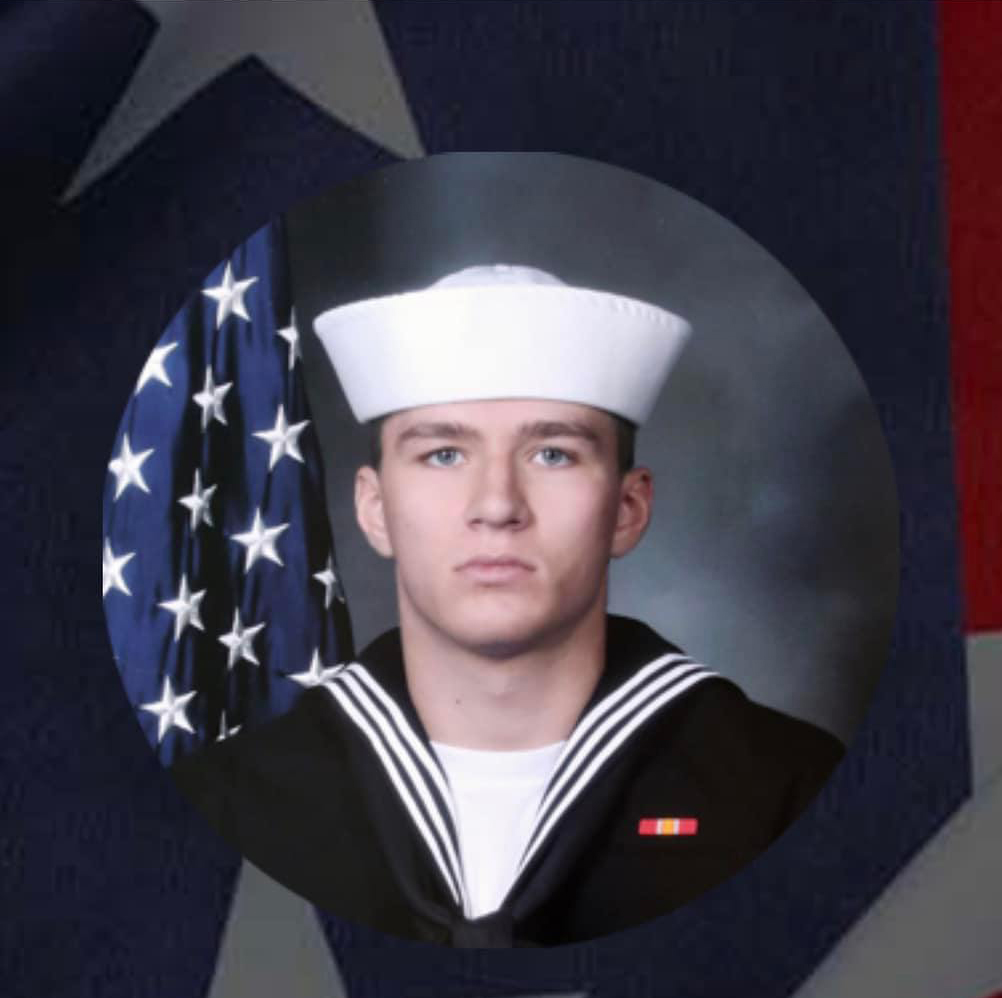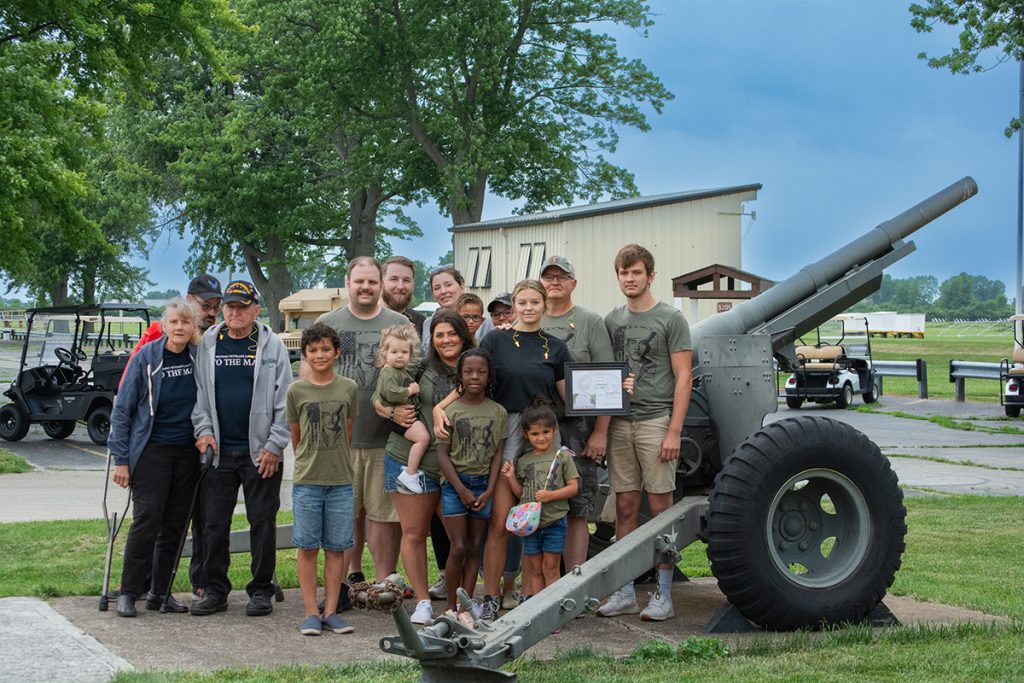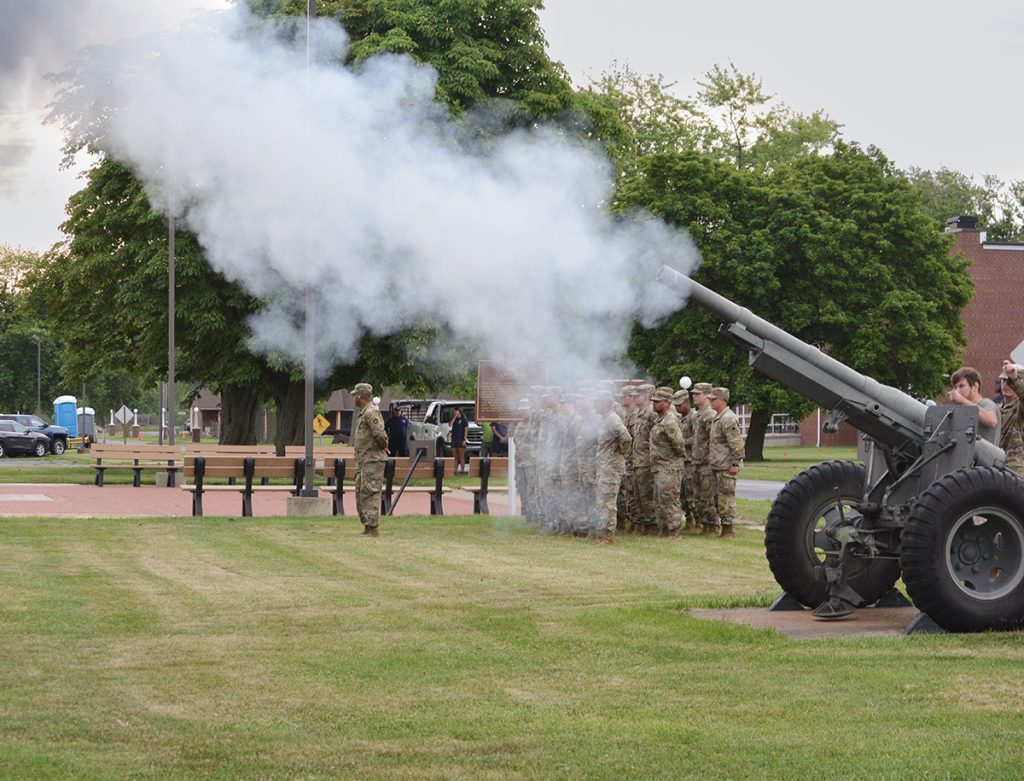 The family hasn't competed at the National Matches since 2014, when the kids were young and life was simpler.
"This was our family time, not just being here, but practicing before the matches and then coming here to compete," said Max's mother, Rachel. "We'd pack lunches and sit around the tent together. Our kids have a lot of memories of this place, and it stirred the memories up for them."
Amongst the sounds of shots flying down range and the laughter of families competing together, Max's memory became a little more tangible.
"The kids said they felt good coming back, and they want to keep coming back," Kip said.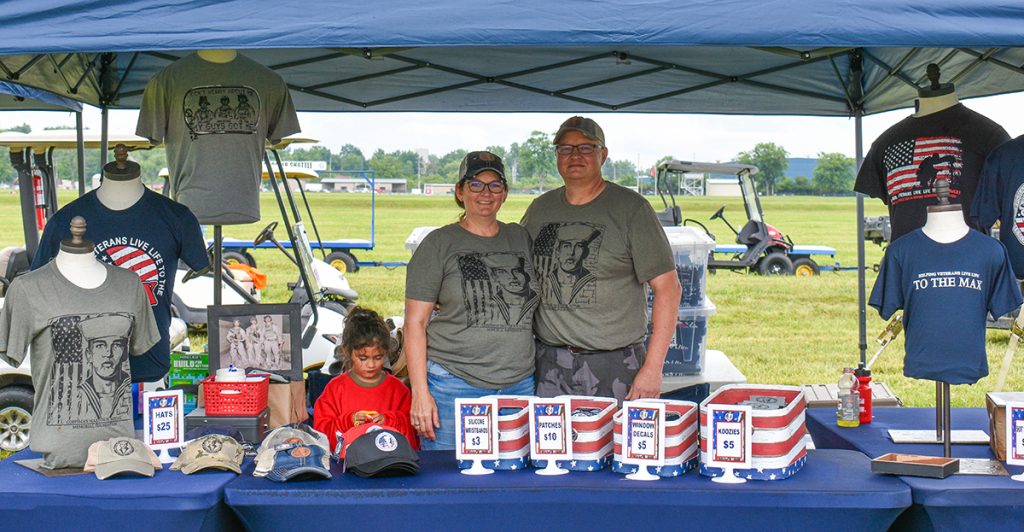 During the rimfire match, the Soviaks shared information about the Corpsman Maxton W. Soviak Memorial Foundation, which provides adventures, experiences and resources to veterans and their families so they can "Live Life to the MAX". Kip and Rachel established the foundation to honor Max after his death.
While some organizations focus on meeting a specific need, the Corpsman Maxton W. Soviak Memorial Foundation wants to meet veterans where they are. The foundation funded a veteran's NASCAR trip and helped a family with a Disney vacation. It provided service dogs and emotional support dogs to many veterans to help them live happier, more independent lives.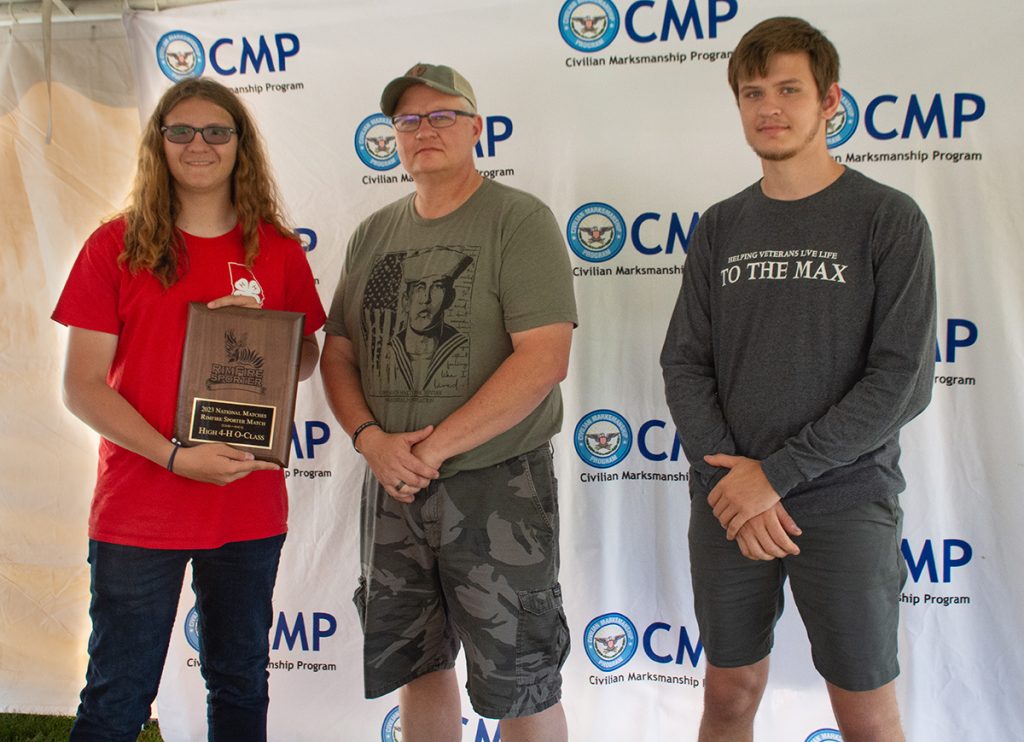 The foundation recently rescued a Belgian Malinois dog from a kill shelter, named it Pilot after Max's dream to become a pilot, and placed it with a veteran.
"Pilot was a rescue dog. They asked us if we wanted him because 'he's 20 minutes from meeting his maker.' I took him, even though I didn't have a veteran for him yet. We were able to match him with a veteran who was very excited to get him," Rachel said. "So sometimes we help veterans, and sometimes we rescue dogs."
Although there have been many requests for dogs lately, the foundation offers much more.
"Maybe a veteran needs appliances or extra help with groceries or a ramp for their home. We want people to think outside the box. It doesn't have to be something big, grand or great," Rachel said.
For information on receiving assistance or nominating a veteran, visit www.maxtonsoviak.org.
The Max Soviak National CMP Rimfire Sporter Match was a reflection of Max's fun and adventurous personality. He loved to shoot, and he loved to be with his friends and family. Across Viale Range, marksmen were enjoying life and making memories the way Max once did on that very ground.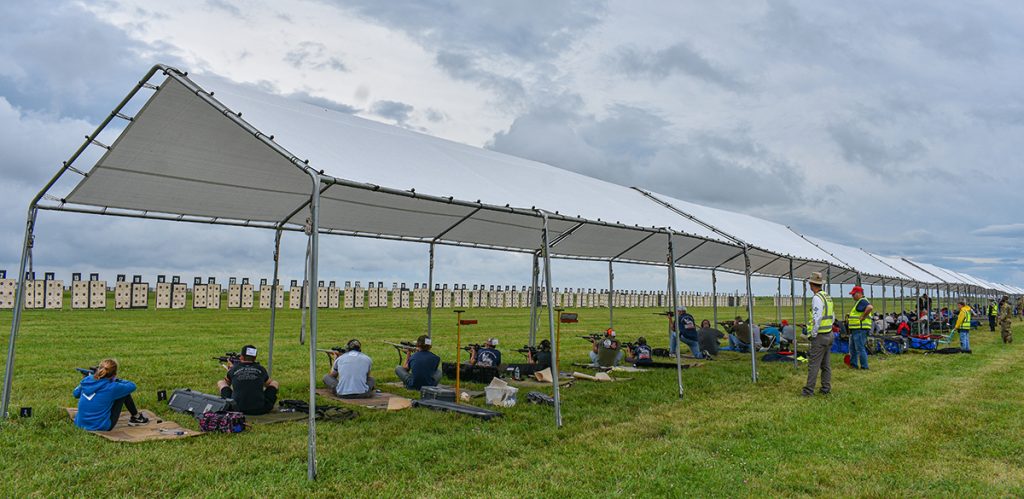 The Rimfire Sporter Match is a lighthearted, kid-friendly match that is more about camaraderie than competition.
"You can grab a .22 out of your closet to shoot," said CMP Competition Manager and HR Specialist, Shannon Hand. "It's at a National Level, but it's fun and very family-oriented. Lots of kids shoot this one."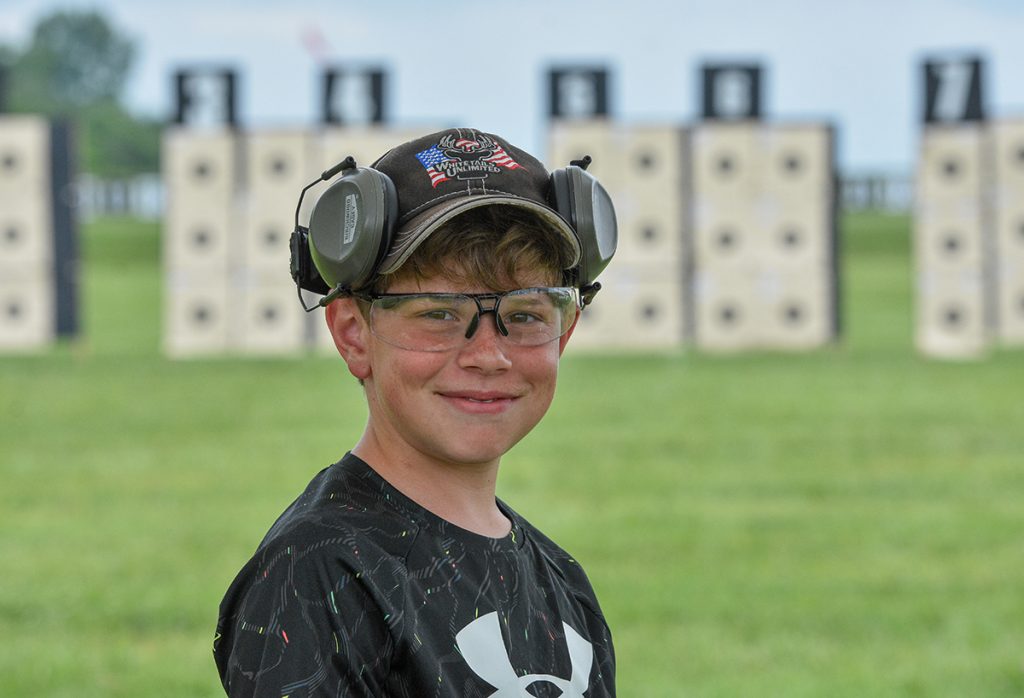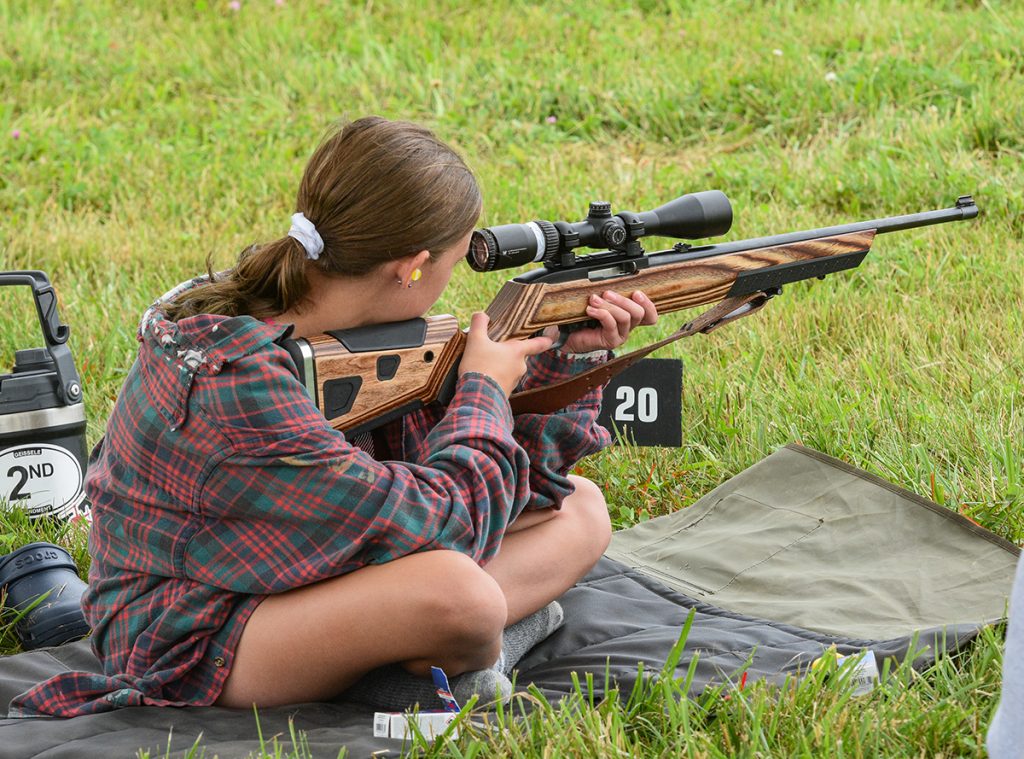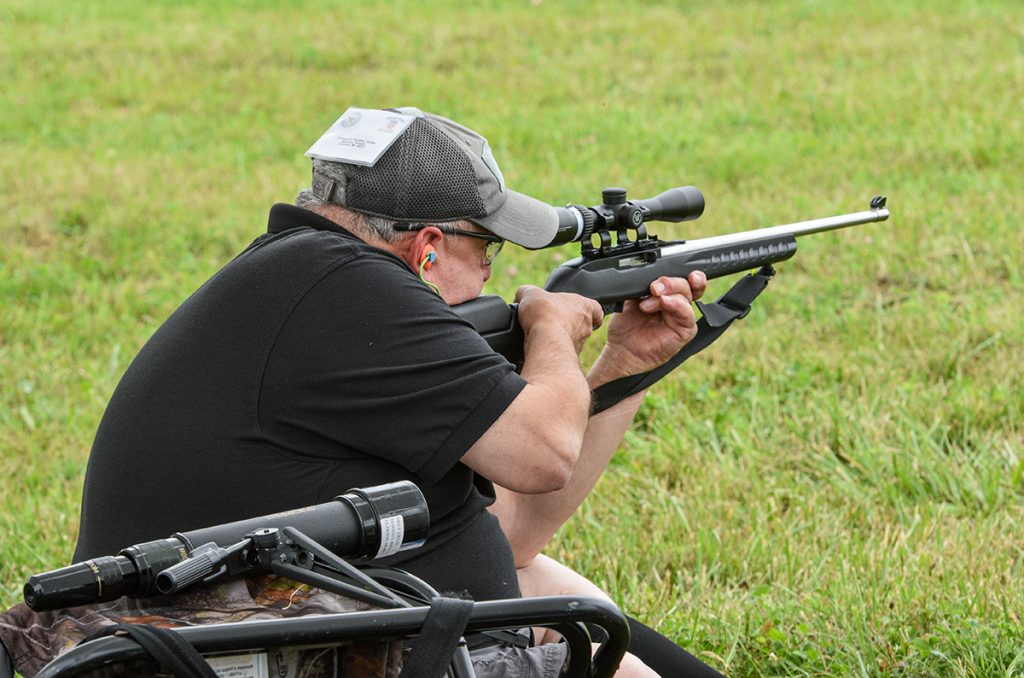 Among the competitors was Sam Payne of Kingston, Georgia, who has been shooting the Rimfire Sporter Match at Camp Perry since he was 13. He shot the match with his father, Doug Payne, and his brother, Zach Payne. Sam said Rimfire is one of his favorite matches. Fun fact about Sam, he's the only competitor to shoot a perfect 600×600 score as a junior in 2015.
"I just really enjoy it. I've shot the Olympian smallbore stuff, and it's not as fun," Sam said. "This is more recreational. It's just for fun."
Doug is a former 4-H shooting sports coach, and he said rimfire is a good steppingstone into marksmanship for kids.
"It's a low-cost, entry-level sport, and a lot of 4-H state events use rimfire for their competitions," Doug said. "CMP lets anybody who can handle a gun safely shoot rimfire, so kids can compete."
The Payne family has traveled to Camp Perry for the National Matches for so many years because they enjoy competing at the camp.
"We come because of the atmosphere and the camaraderie," Sam said. "It's the most people you'll see on the line at the same time. It's pretty cool to see 100 people all lined up together."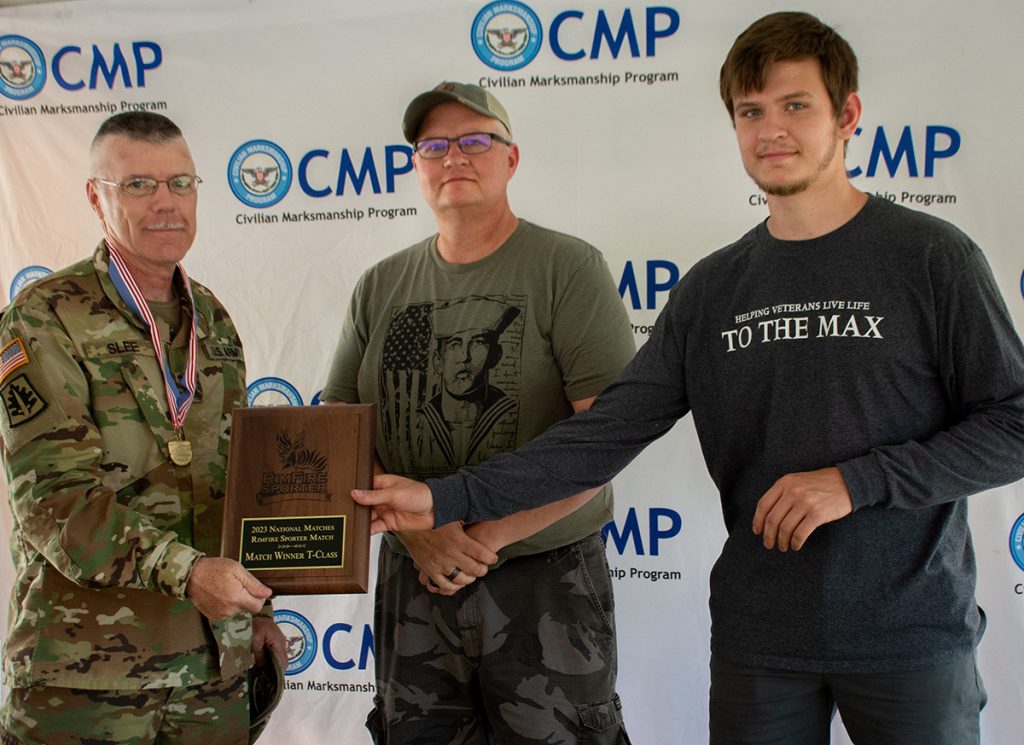 Winners of the Max Soviak National CMP Rimfire Sporter Match are:
O-Class:
Champion: CSM Steven Slee, USAR, Dimondale, MI – 581-21X
Junior: Judson Terry, Rochelle, GA – 580-19X
4-H Junior: Brendon Dunn, Taylorsville, GA – 538 – 6X
Senior: Jeffrey Knop, Brighton, MI – 578-18X
Woman: LTC Amy Trombley, USAR, Plymouth, MI – 537-9X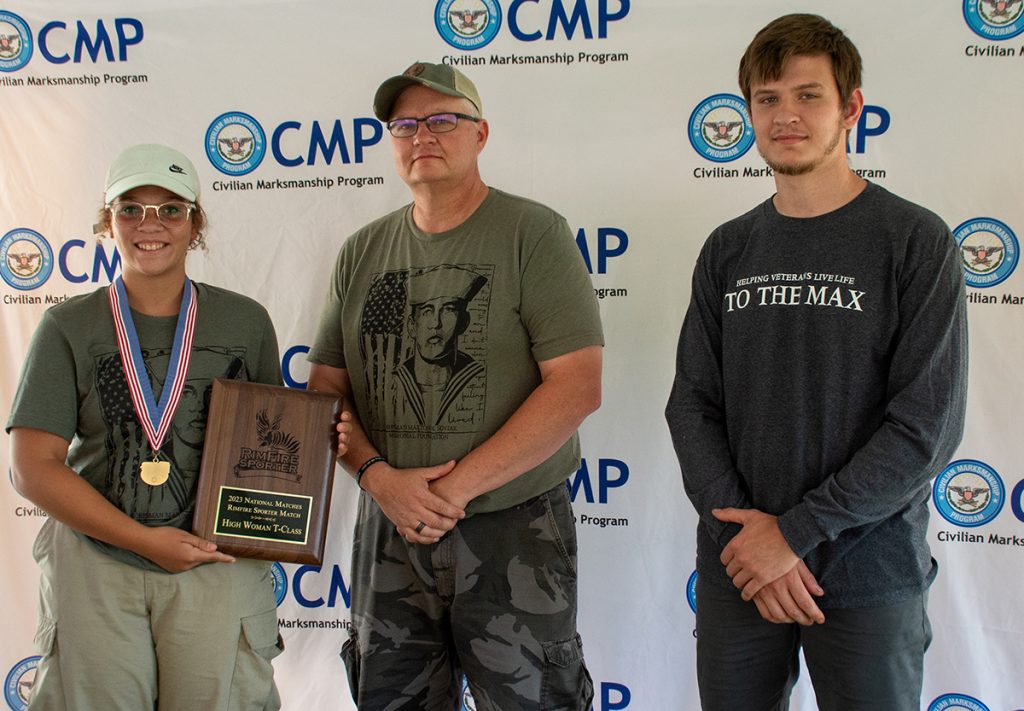 T-Class:
Champion: CSM Steven Slee, USAR, Dimondale, MI – 593-43X
Junior: Judson Terry, Rochelle, GA – 592-34X
4-H: Landon Miller, Fremont, OH – 585 – 22X
Senior: Scott Schindehette, Saginaw, MI – 585-28X
Woman: Jenna Boykin, Port Clinton, OH – 589-26X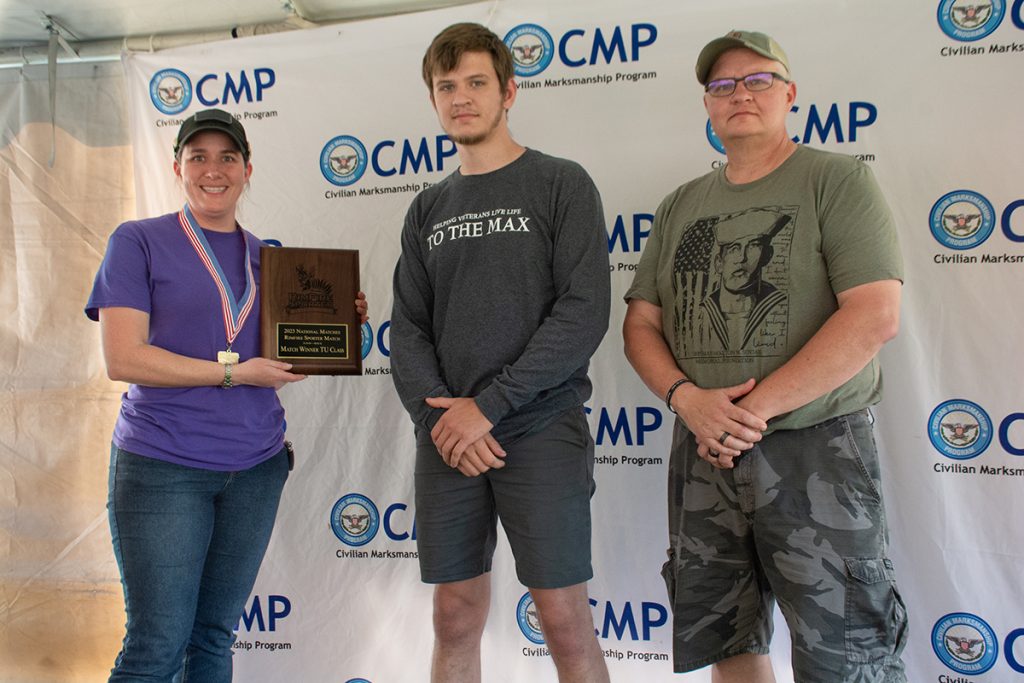 TU-Class:
Champion: Rachel Jones, Merritt Island, FL – 593-14X
Junior: William Dunbar, Riverside, IA – 581
Senior: Scott Schindehette, Saginaw, MI – 586-23X
Woman: Brianna Toikkanen, Conneaut, OH – 578-22X
View full results at https://ct.thecmp.org/app/v1/index.php?do=match&task=edit&tab=results&match=24463. Photos may be viewed and downloaded at https://cmp1.zenfolio.com/f314369291.
Find out more about the CMP's Rimfire Sporter Match at https://thecmp.org/competitions/matches/rimfire-sporter-2/.