Larson Sets National Records at CMP's Three-Position Air Rifle Regional Matches
April 28, 2023
Civilian Marksmanship Program
▸
The First Shot
▸
Larson Sets National Records at CMP's Three-Position Air Rifle Regional Matches
The top athletes have been determined for the Civilian Marksmanship Program's (CMP) Three-Position Regional Air Rifle Championship! The event was held in April at CMP's own air gun competition centers in Ohio and Alabama as well as through the use of CMP's mobile electronic range in Utah.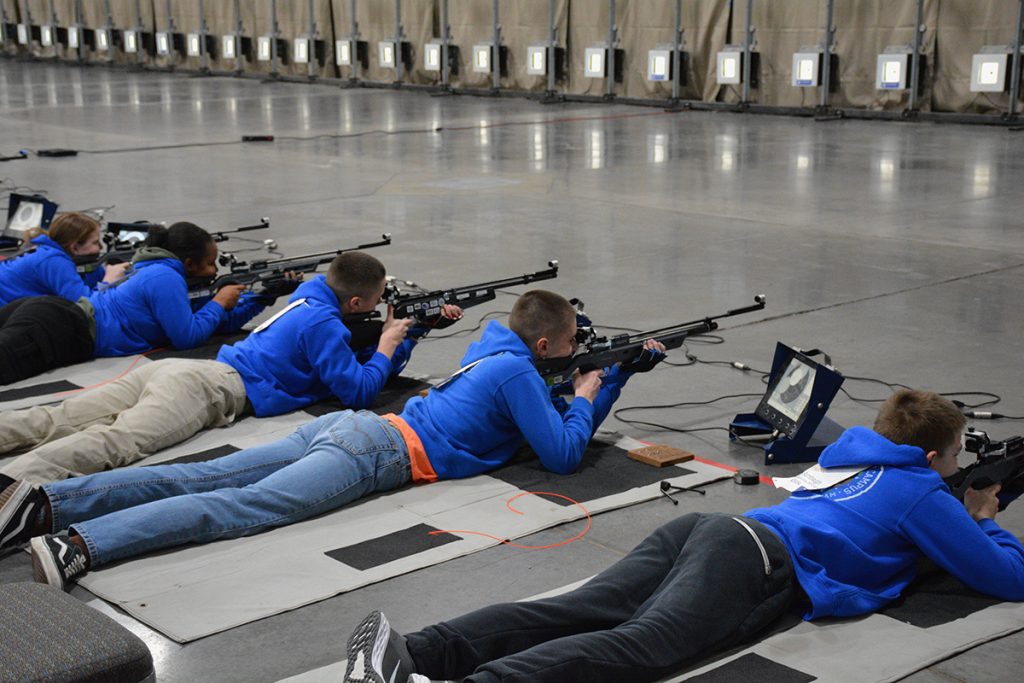 The annual, national-level competition series is designed for junior air rifle marksmen involved in 4-H, Scouts, American Legion, club or JROTC sporter and precision air rifle programs. Athletes begin with a postal match, followed by regional and national events. During the match, athletes fire from three positions: prone, standing and kneeling. Qualification scores are recorded each day, with the eight highest scoring marksmen from each discipline participating in a final on the firing line.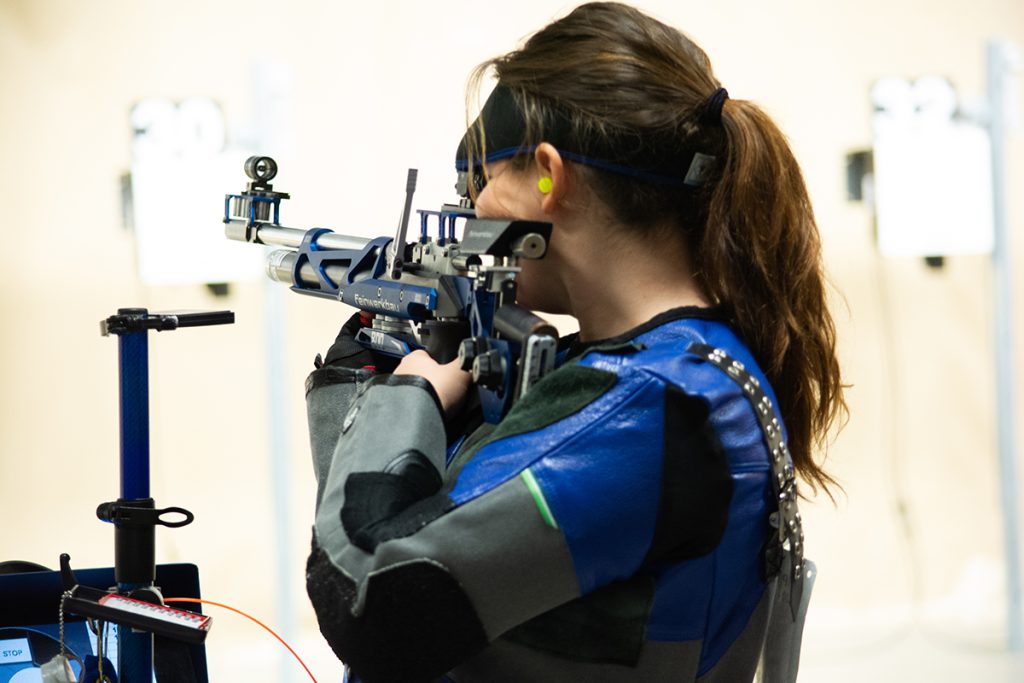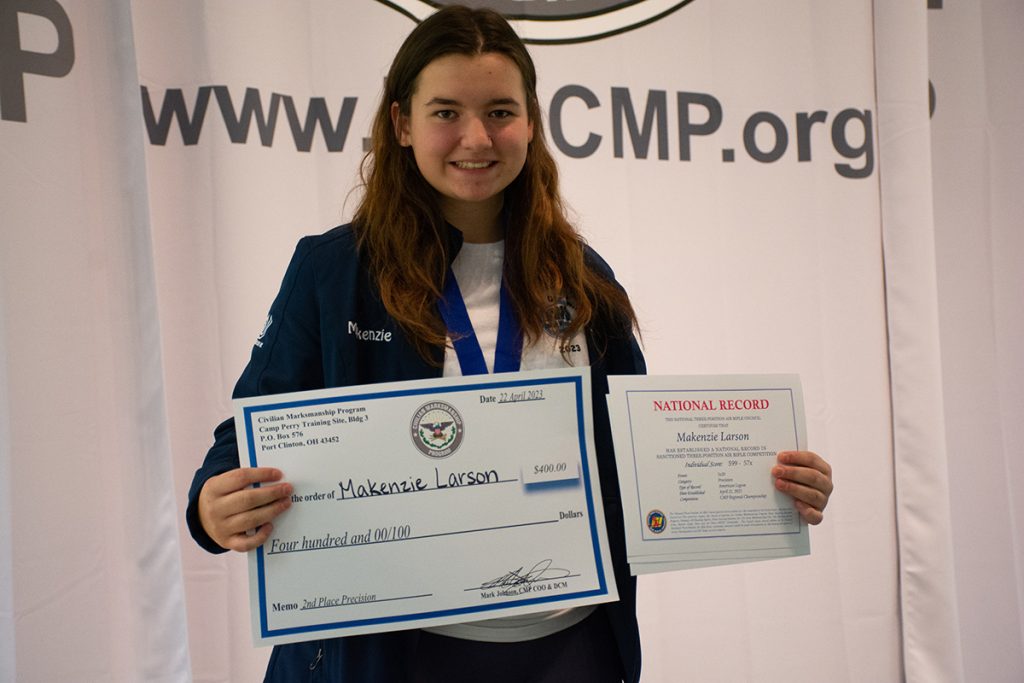 Special congratulations goes to precision athlete Makenzie Larson, 15, of Wellington, CO, who set three new national records with her Day 1 score of 599-57X. Larson reached the American Legion, Open/Overall and Under 17 Individual 3×20 records with her incredible performance.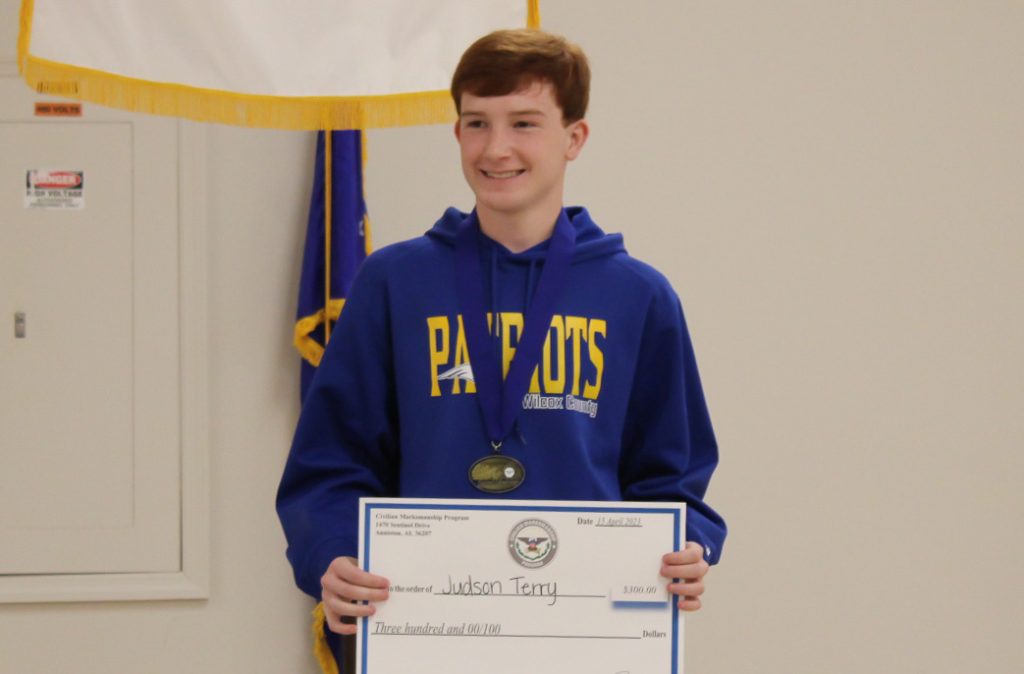 Overall individuals of the event throughout all locations included:
Sporter:
Samantha Zermeno, 18, Nation Ford High School, SC – 1117-42X
Kalinn White, 17, Zion Benton High School, IL – 1108-30X
Judson Terry, 17, Wilcox County 4-H, GA – 1103-34X
Precision:
Makenzie Larson, 15, American Legion Post 109/TWS, CO– 1194-110X
Katrina Demerle, 18, Individual, Hamilton, OH – 1192-104X
Griffin Lake, 17, Ontelaunee Jr. Rifle, PA – 1192-95X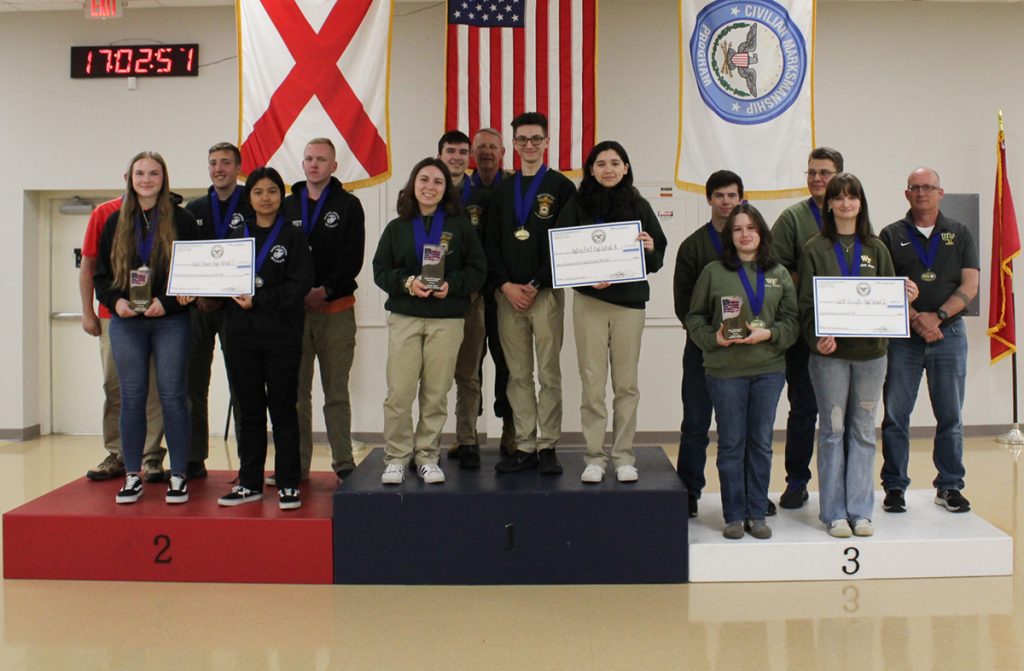 Top overall teams:
Sporter:
Nation Ford High School, South Carolina – 4399-146X
Zion Benton High School, Illinois – 4324-126X
Pierre Post 8, South Dakota – 4287-129X
Precision:
American Legion Post 295, Ohio – 4677-301X
Palmyra Junior Rifle Team, Pennsylvania – 4649-288X
Ontelaunee Jr. Rifle, Pennsylvania – 4628-279X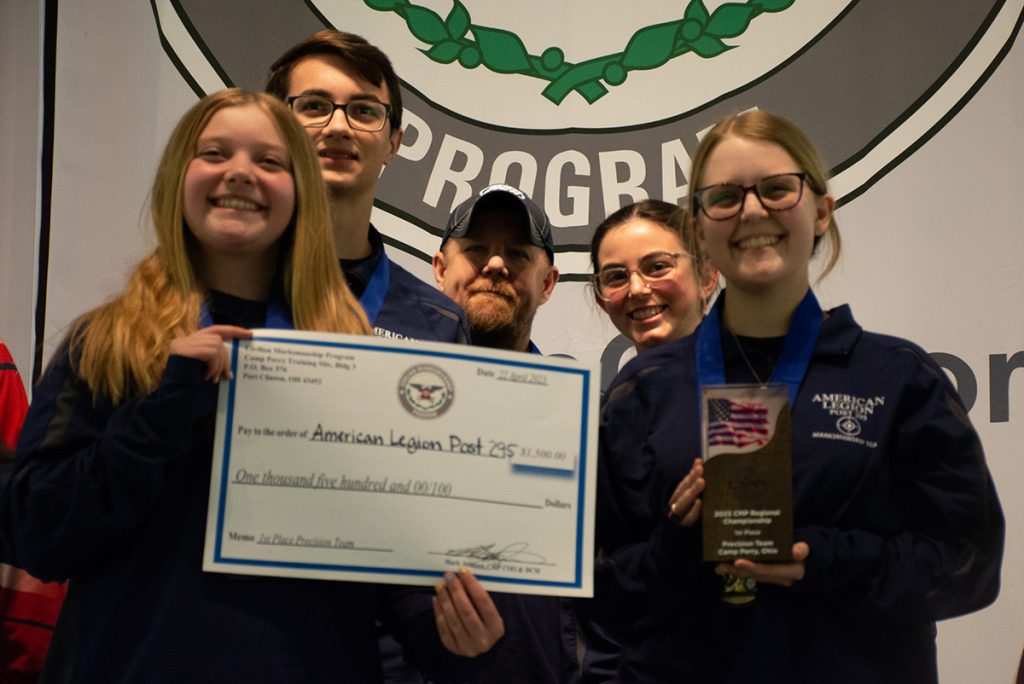 The top three teams and top eight individuals were recognized with awards at each location. Third place individuals received $300 from the CMP, while second and first earned $400 and $500, respectively. Teams placing at each location were also recognized and presented with monetary awards: $800 for third, $1,200 for second and $1,500 for third.
The final event of the three-position competition series for qualifying teams and individuals will be the CMP National Championship, held at Camp Perry, Ohio, June 22-24 for sporter and July 10-12 for precision. The match will also include the National Junior Olympic Championship. Good luck to all!
Find a complete list of results of the CMP Three-Position Regional Air Rifle Championship, including listings by location, at https://ct.thecmp.org/20233PARRegionalResults. Photos of each location are available for free download through CMP's online photo album at https://cmp1.zenfolio.com/f804793446.