Junior Thomas McGowan Claims Junior & Civilian Rifle Awards
August 8, 2023
Civilian Marksmanship Program
▸
State Director
▸
Wisconsin
▸
Junior Thomas McGowan Claims Junior & Civilian Rifle Awards
By Sheri Trusty, CMP Feature Writer
Thomas McGowan has a passion for shooting, but he's just as happy being behind the scenes pushing others to win. That doesn't mean he loosens the slack on his competitive drive in a match. His performance at this year's National Matches proves he's out for the win, whether his own or another marksman's.
Eighteen-year-old McGowan, who traveled from his home in Hortonville, Wisconsin, to Camp Perry, was High Junior in the President's and National Trophy Individual Match. He became the second Junior to win the Alice Bull Trophy and was only eight Xs short of tying the national record of 793-38X set by Justin Utley in 2018. McGowan is a member of the Wisconsin Junior Rifle Team, whose top team won the Minuteman Trophy during the six-man National Trophy Team Match.
"It was the second year we won that. We were the top Junior team," he said.
McGowan and his sister, 15-year-old Kacie, won the National Trophy Junior Team Match.
"It was my third time winning this, but it was the first time Kacie and I shot together," McGowan said.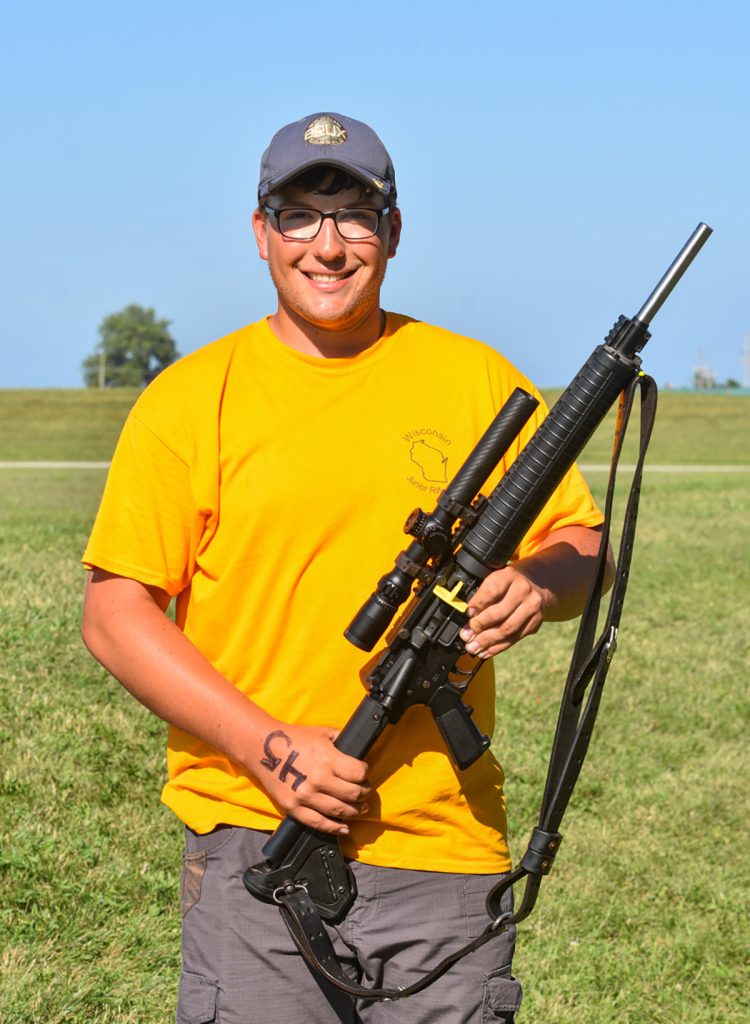 McGowan was top Junior in the 2400 Aggregate, and he coached and competed in the four-man team match, where his team earned top honors. He was High Junior, 2nd Civilian and 6th overall in the National Trophy Individual Match. He earned a spot in the shoot off in the President's Match.
"I've made several shoot offs at the NRA long range matches, but this was my first time in the President's shoot off," he said. "The top 20 shooters shoot an additional 10 rounds at 600 yards, fired in 50 second increments."
The shoot off was challenging, especially under Camp Perry's windy conditions.
"The shoot off makes you focus on making quick decisions. I was nervous because this was my first time," McGowan said. "Shooting in the wind was a great factor."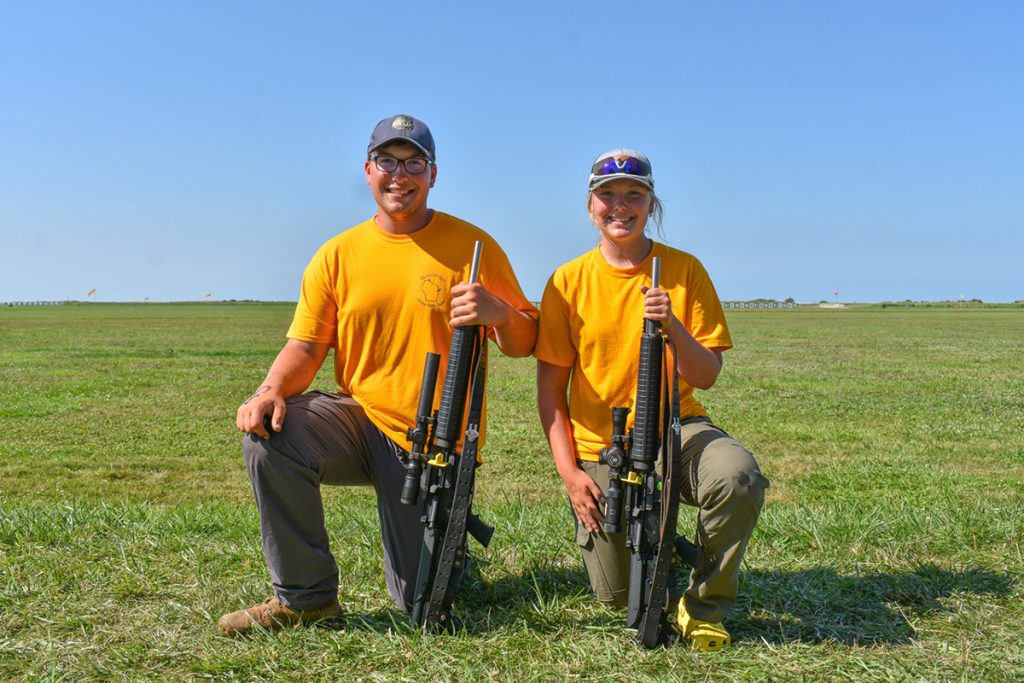 The wind creates one of McGowan's favorite challenges as he coaches younger marksmen.
"What I like about coaching is, I like the game of wind reading. It's like playing a game of chess," he said. "I get a high from shooting, but I get the same high sitting next to a shooter and reading the wind to help them win. When I hear my shooter say it's the first time they cleaned a 600-yard string, that's the best feeling in the world."
The Wisconsin Junior Rifle Team pulled out multiple wins at this year's National Matches, and McGowan attributes their strong showing to an exceptionally skilled team.
"One thing that's different this year is the consistency of shooters on our team. It wasn't three and three maybes or four and a couple maybes. Everyone was strong, and that's rare in a junior team," McGowan said. "Our coaches had a lot to do with that. Everyone was able to do well and have that drive. That's been different in the last couple years."

McGowan was thrilled to help his team win the Minuteman Trophy (High Junior Team) in the National Trophy Team Match. It was the reason he came to the National Matches.
"I'm here for my team. I didn't plan to come, but I wanted to help them win. Everything I did before today was just rehearsal for the match we won today. I'm here being the best I can be for my team," he said.
The National Matches were also practice for McGowan's entrance onto the world stage. He recently earned a spot on the U.S. National Rifle Team, where he will shoot on its Young Eagle Rifle Team. Team trials took place in Lodi, Wisconsin.
"In the trial, you had to shoot 120 shots at 1000 yards using a Palma rifle. They judged you on elevation, basically. They focused on how tight you can shoot," McGowan said.
He will travel with the team to the Long Range World Championships in South Africa in March, 2024.
"It will be an adventure. I'll be over there a month," he said.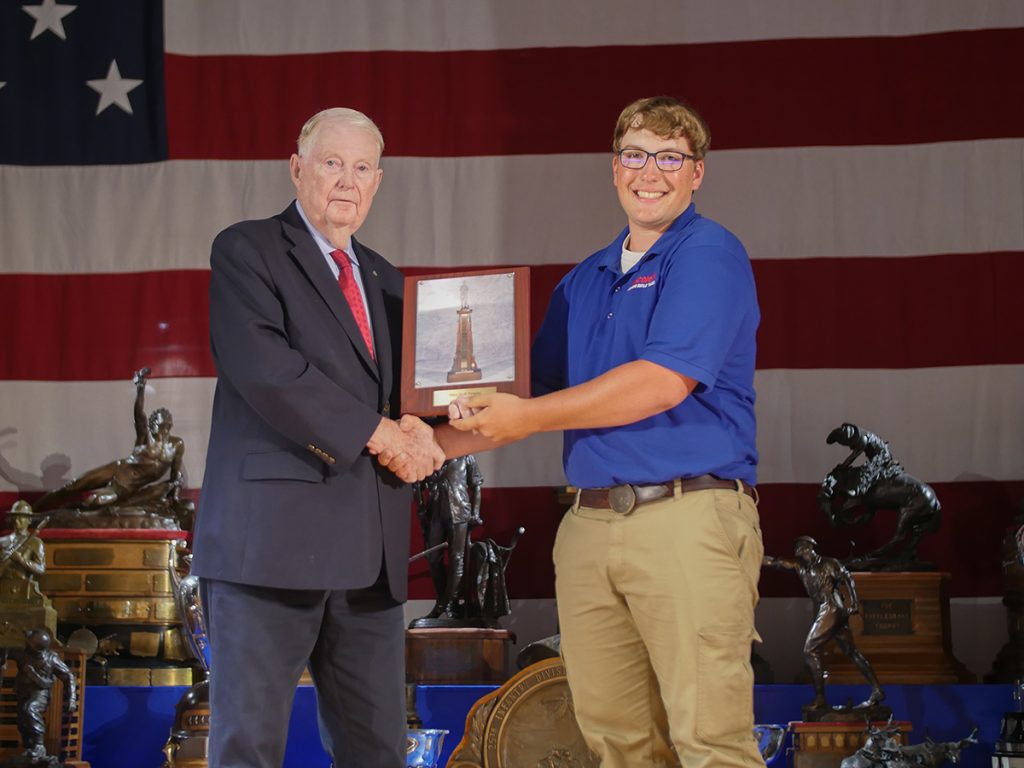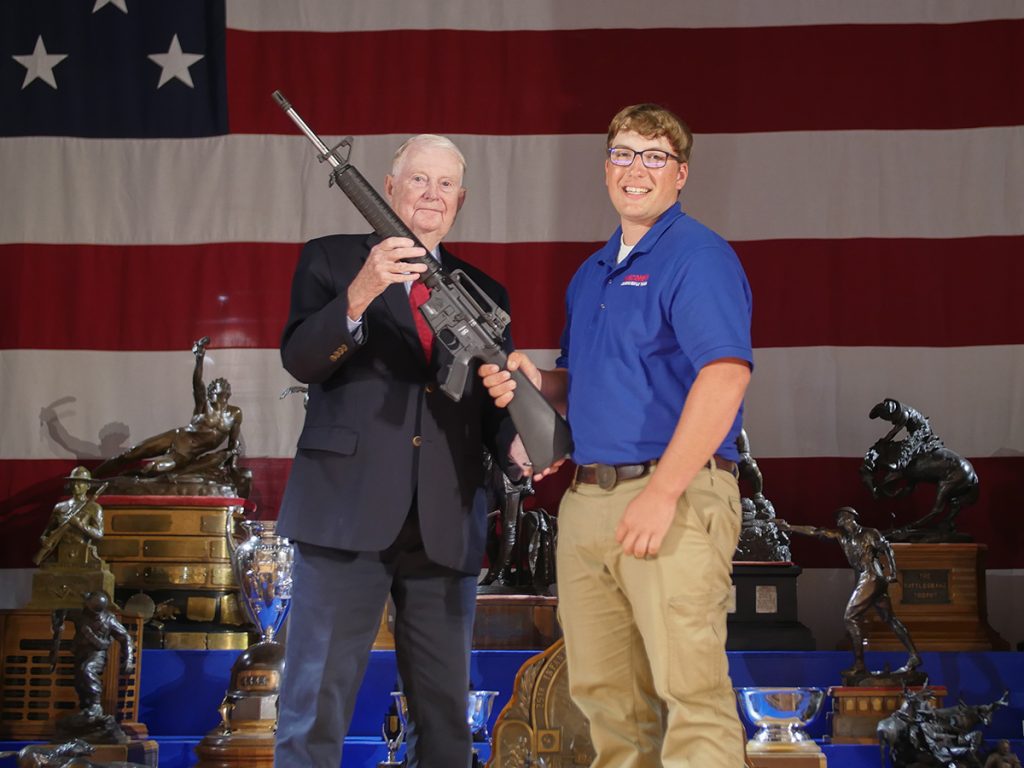 McGowan gained his success shooting a service rifle equipped with a March scope and a Brux barrel.
"Pretty much everything else was purchased at White Oak Armament," McGowan said. "I want to thank Brux Barrel for sponsoring me and White Oak Armament for all their support. They've both done a lot for the team."
McGowan also expressed gratitude to Ken Fuhrmann, who guided McGowan into marksmanship.
"He was always a big help to me and my dad in my adventure into highpower," McGowan said. "And I want to thank my parents, Spencer and Joan, especially in the funding department, but just for being there to get me what I need and give me a mental boost when I need it."
McGowan plans to shoot and coach shooting for years, but this fall, he will enter Lawrence University in Wisconsin and pursue a musical career.
"I'm going to study trombone performance with a jazz emphasis in their conservancy program," he said. "I guess that's not a very common thing, to be a shooter and a trombone player. They are very polar opposite strengths."
They are different, he said, but also much the same.
"I think they utilize a lot of the same skills – practice, performance, consistency. They seem to share similar mental concepts, like performing under pressure," McGowan said.
McGowan has often been asked how he remains calm during trombone performances. His answer is simple: he's a marksman.
"When you shoot in front of people, you have to be able to overcome that mental block and allow yourself to be the best version of yourself," he said. "I find that works in both places."