Glock Annual Shoot Information – See You at the CMP Talladega Marksmanship Park
September 7, 2023
Civilian Marksmanship Program
▸
State Director
▸
Alabama
▸
Glock Annual Shoot Information – See You at the CMP Talladega Marksmanship Park
The GLOCK Annual Shoot & Gunny Challenge will be held September 15-17, 2023. The match is being hosted by the CMP at the CMP Talladega Marksmanship Park in Talladega, Alabama. We will be following their range rules and wanted to make our members aware of the procedure for access to the ranges and other important information.
We will be set up Friday, Saturday and Sunday, September 15-17, 2023, at the CMP Talladega Marksmanship Park, AL. Registration will be open from 9am-2pm.
GLOCK Armorers Course at CMP: The CMP will host an armorers course open to all GSSF Members, Military, LE, and GLOCK Stocking Dealers on Wednesday, September 13th. For information, contact Erin Ramsdell at erin.ramsdell@glock.us.
Vendors are piling up for the 30th GLOCK Annual Shoot and Gunny Challenge.
Glock Inc. will be there to show off their inventory of pistols, apparel, gear and gifts.
Hunters HD Gold, the best in eye protection, will have eye pro to test and buy.
C&H Precision will have their optic line on display and keep an ear out for their newest offer.
Rezilyent will be providing custom molded ear protection.
DryFireMag will be displaying their mag and laser combo for a resetting trigger with visual laser strike.
LASR will have their custom match posters and dry fire training program for your phone, tablet or computer.
Underwood Ammo will be setup to promote their high performance ammunition.
Lil Slats BBQ and Kona Ice will be there for food and treats.
Sign In: All staff, range officers, guests, and competitors who don't have a current CMP Safety Card are required to watch the CMP safety video. The video is 7-8 minutes and will be run every 15 minutes at the CMP Clubhouse. Once you have your CMP Safety Card, you will be given a wristband. The wristband must be worn while on CMP property. If you do not have a current CMP safety card, you will not be allowed on the range or be able to participate in any of the activities until you have your safety card and wrist band. All participants and their guests must stop by Registration in the clubhouse and sign the liability waivers for GLOCK and CMP. There will be a volunteer checking for the wristbands near the entrance to Range 5.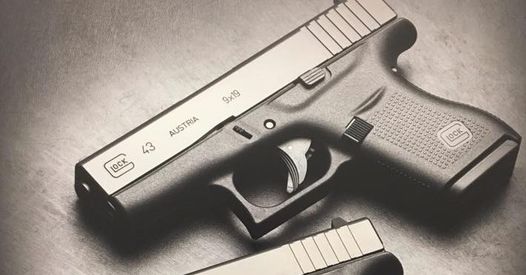 Visit http://www.gssfonline.com for match registration and details. Want to know how things work at a GSSF Match? Before you go to the match, read a copy of the New Competitor Safety & Match Procedures Briefing. Be better prepared for that first match! Visit https://gssf.pro/outdoor-matches/what-to-expect/ for more details.