Garand Collectors Association Donates $30,000 to CMP Scholarships for 2023
June 14, 2023
Civilian Marksmanship Program
▸
The First Shot
▸
Garand Collectors Association Donates $30,000 to CMP Scholarships for 2023
By Ashley Dugan, CMP Writer
Along with the $218,000 in scholarships awarded by the Civilian Marksmanship Program (CMP) in 2023, the Garand Collectors Association (GCA) provided a generous $30,000 contribution to be distributed amongst the remarkable young applicants from across the country. These top individuals were chosen by the CMP Scholarship Committee and awarded a one-time, $3,000 scholarship.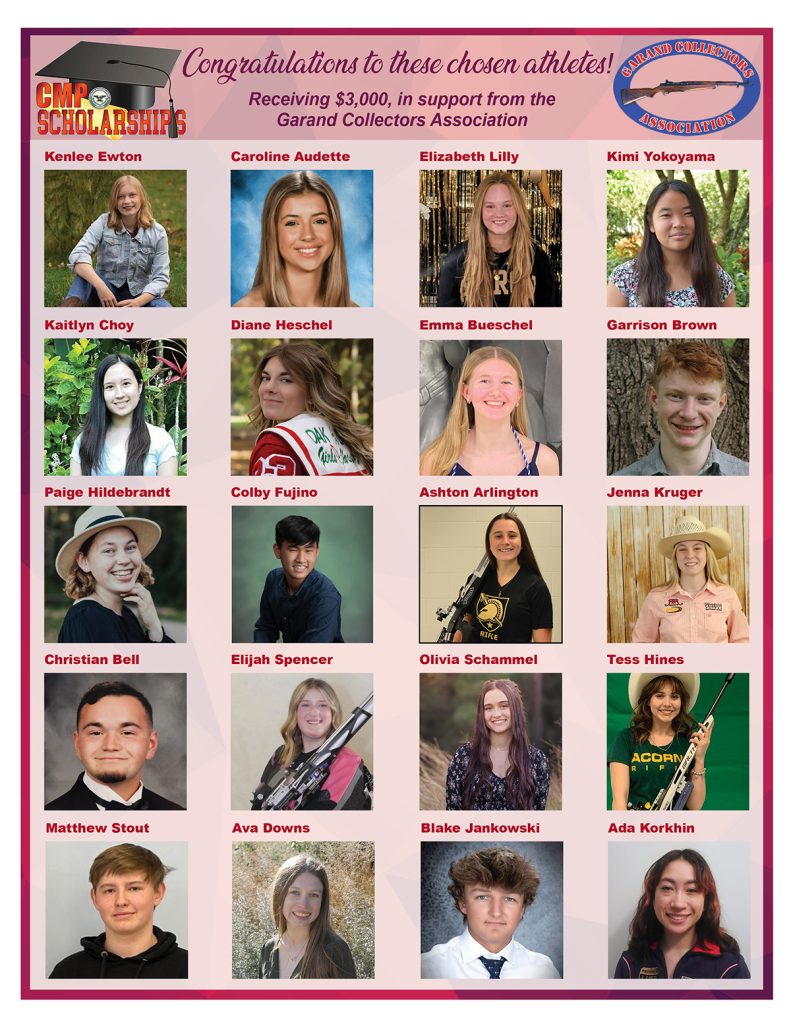 Receiving the $3,000 GCA scholarships were Kenlee Ewton (18, Soddy Daisy, TN), Caroline Audette (17, Fort Mill, SC), Elizabeth Lilly (17, Marble Falls, TX), Kimi Yokoyama (18, Honolulu, HI), Kaitlyn Choy (17, Kaneohe, HI), Diane Heschel (18, Oak Harbor, OH), Emma Bueschel (18, Joliet, IL), Garrison Brown (18, New Stanton, PA), Paige Hildebrandt (17, Belgrade, MT), Colby Fujino (17, Honolulu, HI), Ashton Arlington (18, Granbury, TX), Jenna Kruger (18, Pierre, SD), Christian Bell (18, Parrish, FL), Elijah Spencer (18, Boise, ID), Olivia Schammel (18, Kingwood, TX), Tess Hines (18, Springfield, VA), Matthew Stout (18, Poquoson, VA), Ava Downs (18, Muskego, WI), Blake Jankowski (18, Tom River, NJ) and Ada Korkhin (18, Brookline, MA).
One scholarship recipient wrote:
"I would like to thank the CMP and the Garand Collectors Association for this scholarship. I plan on studying mechanical engineering and this award will help me be able to pay for that. My experiences with my rifle team were the best times I had during high school and I hope to find ways to continue participating in marksmanship activities. My parents gifted me with an M1 Garand as a high school graduation present so it is very special to me that part of my scholarship comes from the GCA. Thank you again!"
The GCA and the CMP have been integral to each other's cultivation throughout their histories. Each is deeply rooted with a similar interest, the M1 Garand rifle. The GCA's mission is to exchange information and expand knowledge of the M1, to publicize and preserve its history and to assist others in collecting the rifle for personal and competitive use. The organization has also shown unwavering support for the upcoming generation of marksmen and women, such as through these noteworthy scholarships.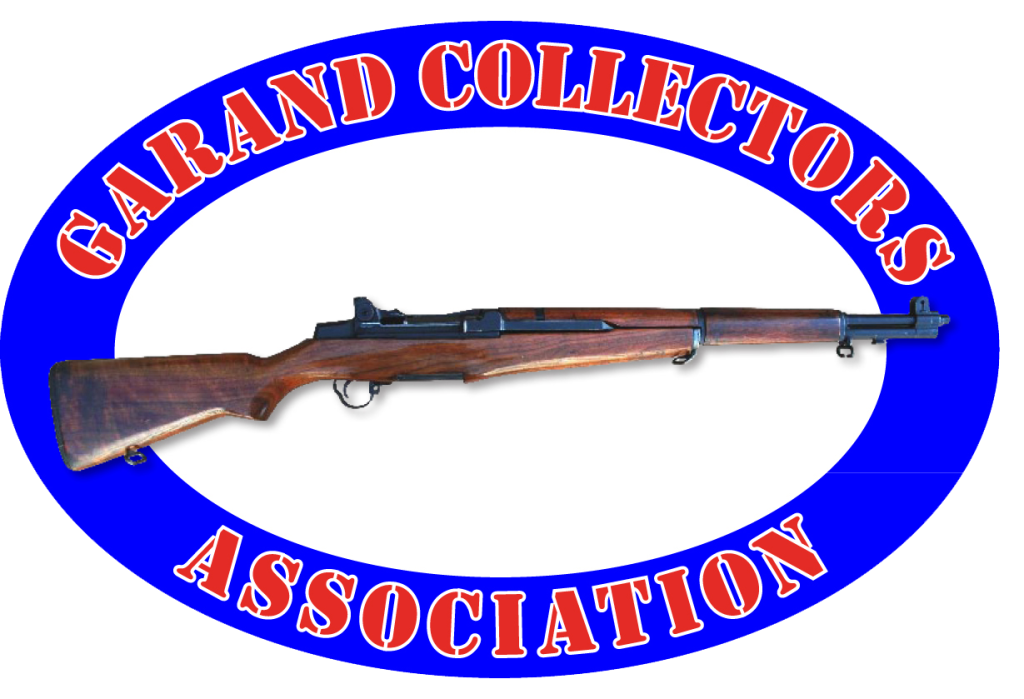 To review all the selected applicants, view the CMP Scholarship Program page at https://thecmp.org/youth/cmp-scholarship-program/. Learn more about the GCA at https://thegca.org/.
About the CMP Scholarship Program:
CMP Scholarships are available to graduating high school JROTC, 4-H and other junior shooting club members. Scholarship applications are only accepted if they are received completed and if the applicant is a U.S. citizen, shows good moral character, is a contributing member to society and is a scholar marksman.
The CMP is dedicated to youth programs and furthering the education of the successful young adults involved within them and is proud to provide support to junior marksmen in their continuing education – helping to shape their fulfilling futures. Through these scholarships, the CMP is able to uphold its goal of awarding those who present exceptional talent, determination and citizenship within the field of marksmanship.