CMP's Junior Rifle Club Welcomes Introductive Training and Fun
February 21, 2023
Civilian Marksmanship Program
▸
The First Shot
▸
CMP's Junior Rifle Club Welcomes Introductive Training and Fun
CAMP PERRY, Ohio – Dedicated to marksmanship training, the Civilian Marksmanship Program (CMP) created a group at Camp Perry designed to introduce youth to the sport of air rifle – the Junior Rifle Club.
The club, focused on fundamentals and competition prep, began in September 2022 and eventually reached a total of 12 juniors who attended weekly sessions within the Gary Anderson CMP Competition Center air gun range. Now, the CMP is ready to welcome new athletes to the club in 2023, with the hope of familiarizing even more individuals with the fun of marksmanship.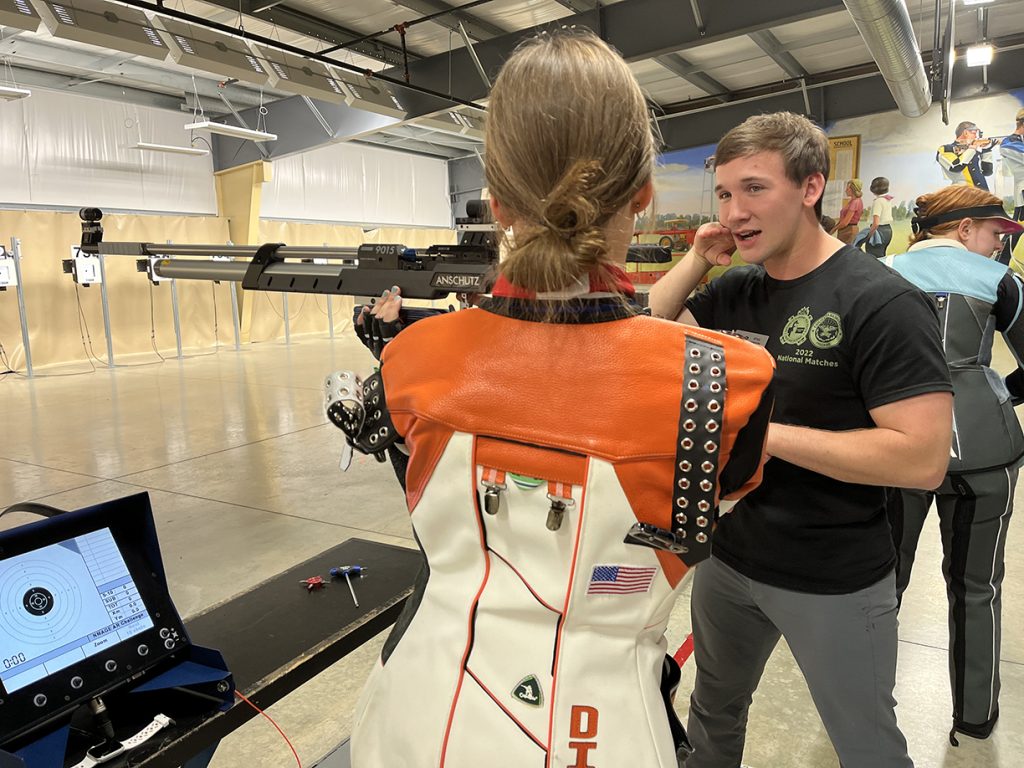 "Last year was great, and we loved getting to meet everyone that came in and tried the sport!" said Ryan Hinson, CMP Summer Camp coordinator who helps facilitate the Junior Rifle Club. "While not everyone stuck around and made it to a competition, we like to think that the juniors enjoyed their time while getting to try something new and different."
Each training session is led by former NCAA Division I rifle athletes, including Hinson, who was an athlete at Morehead State University, along with CMP program coordinator Alana Kelly, who was previously a member of the University of Mississippi team. Those involved in the Junior Rifle Club will learn the firearm safety and the basics of the sport, strategies to compete successfully and tips on becoming a well-rounded athlete.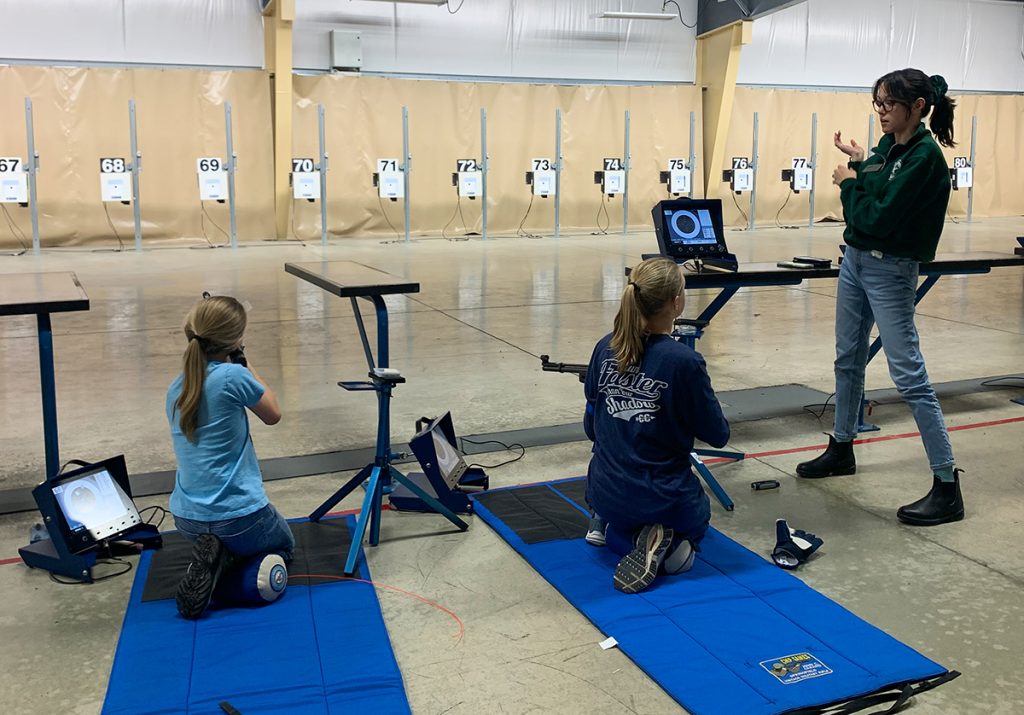 There is no initial cost to join, with equipment provided by the CMP in introductory weeks.
The current group is now working on positioning – readying themselves for a true match as CMP's competition season kicks off in February. Team practices have also begun on Tuesday evenings, allowing the members to work on the same fundamentals at once, to learn from one another and to enjoy each other's company.
"In 2023, we hope to keep introducing the sport as a unique, fun and safe way to compete with your friends," he went on. "If they decide to stick with it and choose this as their sport, that's icing on the cake!"
The Junior Rifle Club at Camp Perry is conducted every Tuesday and Thursday evening from 5 to 8 p.m. at the Gary Anderson CMP Competition Center's 80-point electronic indoor air gun range. Intended for ages eight and above, the club's purpose is to introduce the shooting sports (specifically three-position air rifle) to local juniors – with an emphasis on safety and education.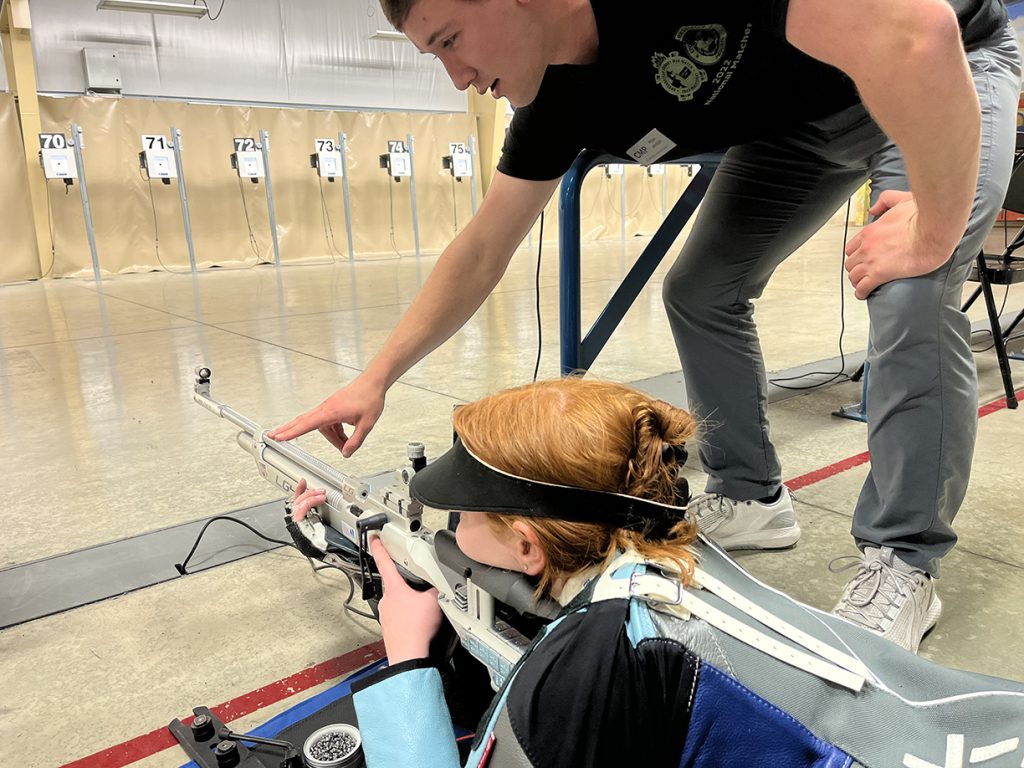 If you'd like to become involved in the Junior Rifle Club or if you have questions, contact CMP's Ryan Hinson at rhinson@thecmp.org or call 419-635-2141 ext. 751. Or, you may simply show up to the range during Open Public timeslots, hosted every Tuesday and Thursday from 5-8 p.m., to learn more.
Additional Open Marksmanship Times. The Gary Anderson CMP Competition Center is also open by appointment only – Monday through Thursday (9am-3pm). The CMP Competition Center is also available for local groups to hold meetings or conferences. For questions or to make an appointment, please call Catherine at (419) 635-2141, ext. 704.
Outside the range doors, the facility features authentic Olympic and other memorabilia from the career of celebrated American marksman, Gary Anderson, and includes a retail center for equipment and memorabilia needs. Learn more about the CMP's air gun competition centers at https://thecmp.org/ranges/cmp-competition-centers/.