CMP Dedicates South Air Gun Range to former CEO, Judith Legerski
March 31, 2023
Civilian Marksmanship Program
▸
The First Shot
▸
CMP Dedicates South Air Gun Range to former CEO, Judith Legerski
ANNISTON, Ala. – On Friday, March 17, the Civilian Marksmanship Program (CMP) held a ribbon cutting and champagne toast to officially mark the renaming of its South Competition Center in Alabama as the Judith Legerski CMP Competition Center, in honor of former Board Chairman and CEO, Judith Legerski. The renaming commemorates Legerski's many years of commitment to the CMP and marksmanship safety.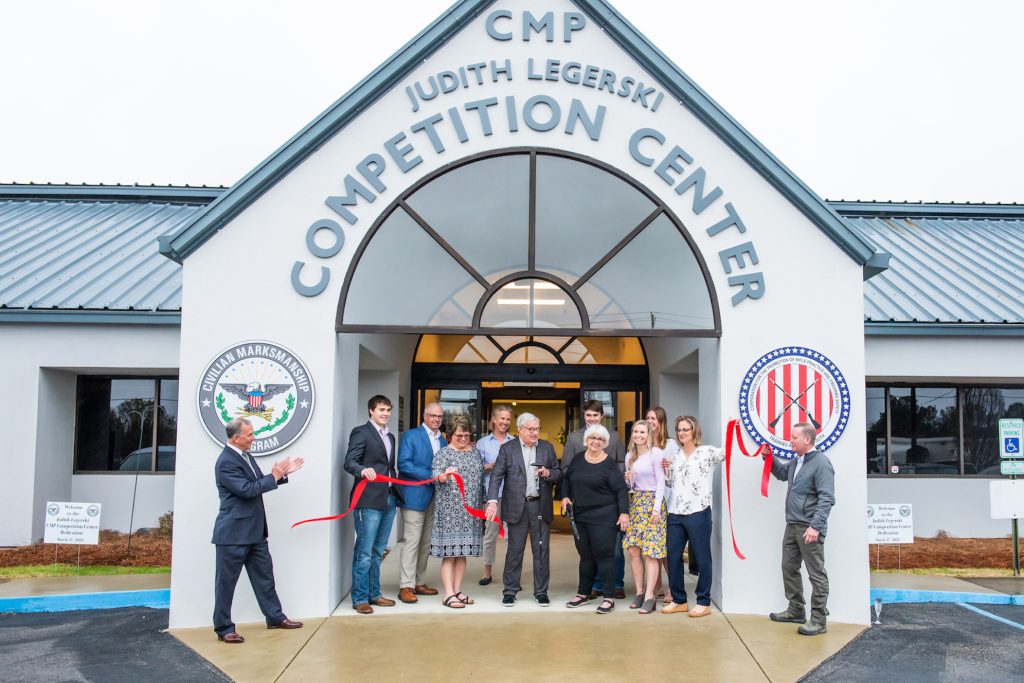 "It was only fitting, that upon her retirement, we forever showed our appreciation to Mrs. Legerski and the dedication she had in moving the shooting sports world forward by honoring her with the renaming of the competition center here in Anniston," said Gina Johnson, CMP Chief of Staff. "The CMP is a better place because of her involvement and leadership."
"Mrs. Legerski's excitement and love for CMP will be missed," Johnson added.
Judith Legerski was appointed to the original CMP Board of Directors by the Secretary of the Army Togo West in 1996 at the time the company was privatized by Congress. Holding several positions during her tenure, she was elected Chairman in October 2011 and served in the role until her retirement in September 2022.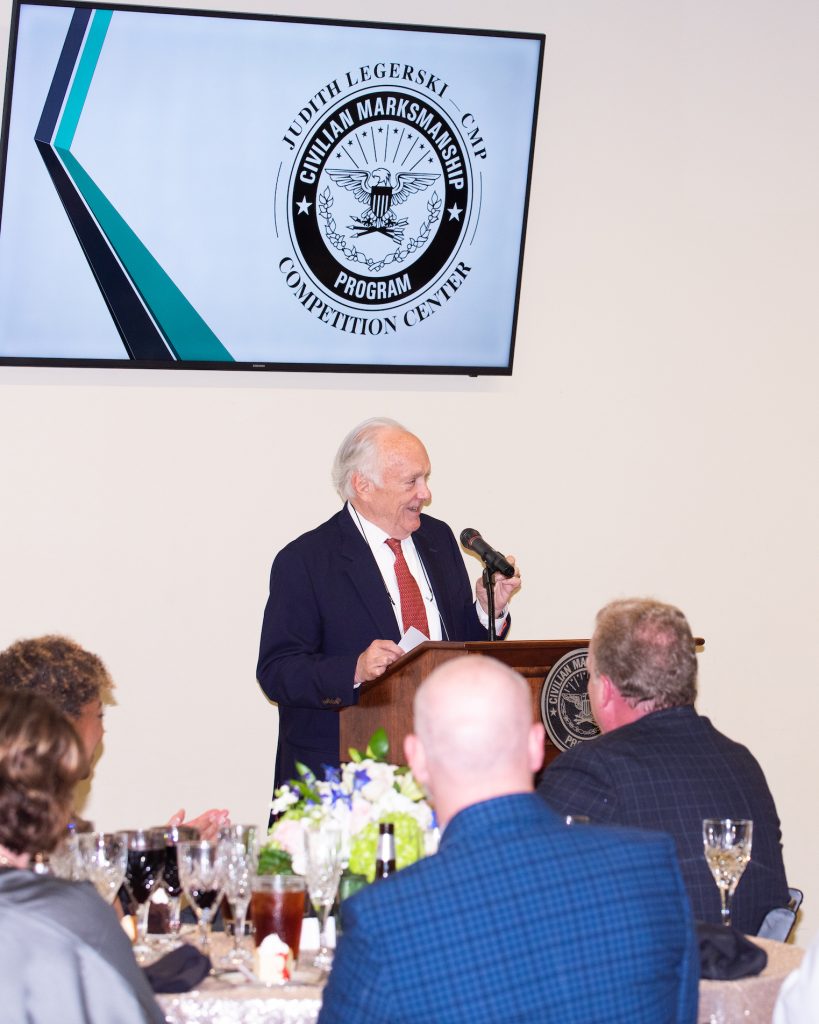 Attending and speaking at the ribbon cutting ceremony and dedication were retired Board members Harry Sieben and Cris Stone, along with CMP Chairman and CEO Jerry O'Keefe. Current board members Regina Chavis and Ed Newell were also in attendance.
The Wyoming family turned out in force to support Judy. The family group included husband Don; son Greg who was accompanied by his wife Adele and their daughter Nora Legerski; daughter Angie Legerski Glassock was accompanied by her daughter Olivia and sons Luke and Marko; and daughter Kate Legerski was accompanied by her fiancée Todd Druse. A number of family friends were also present.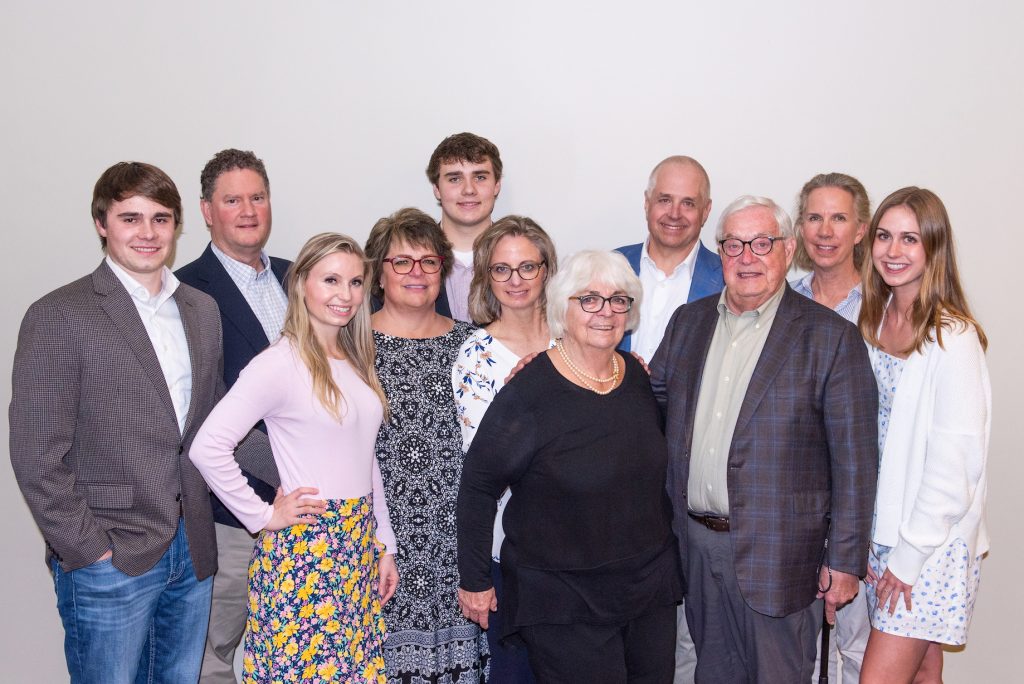 Following the ribbon cutting ceremony, Legerski and distinguished guests enjoyed hors d'oeuvres and dinner. The following day, the group retreated down the road to CMP's 500-acre outdoor facility, Talladega Marksmanship Park, for a day of fun and marksmanship competition.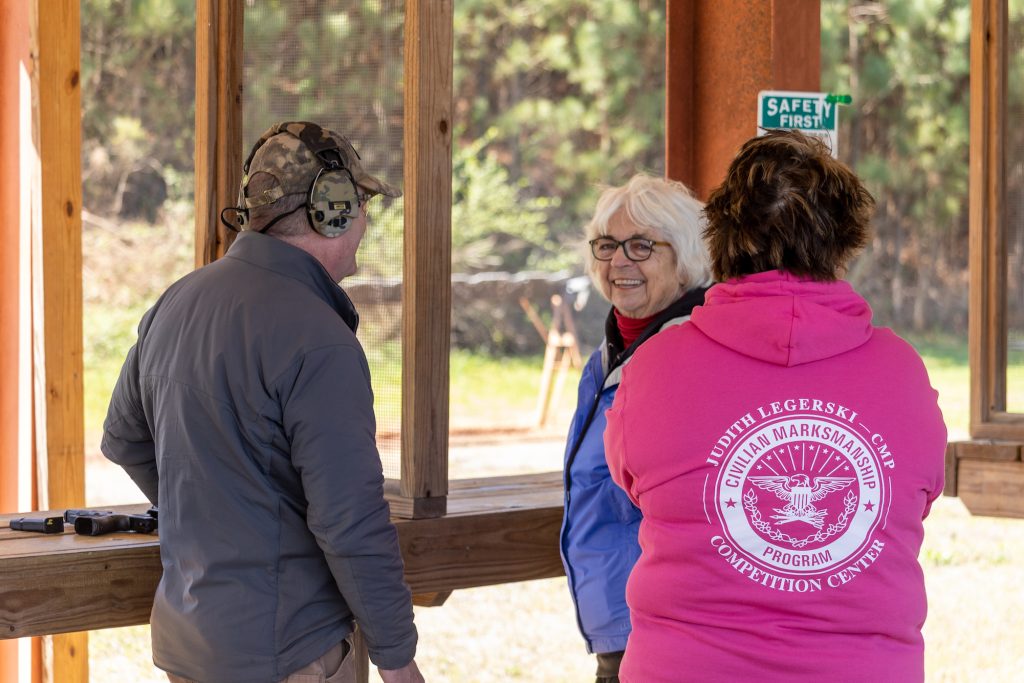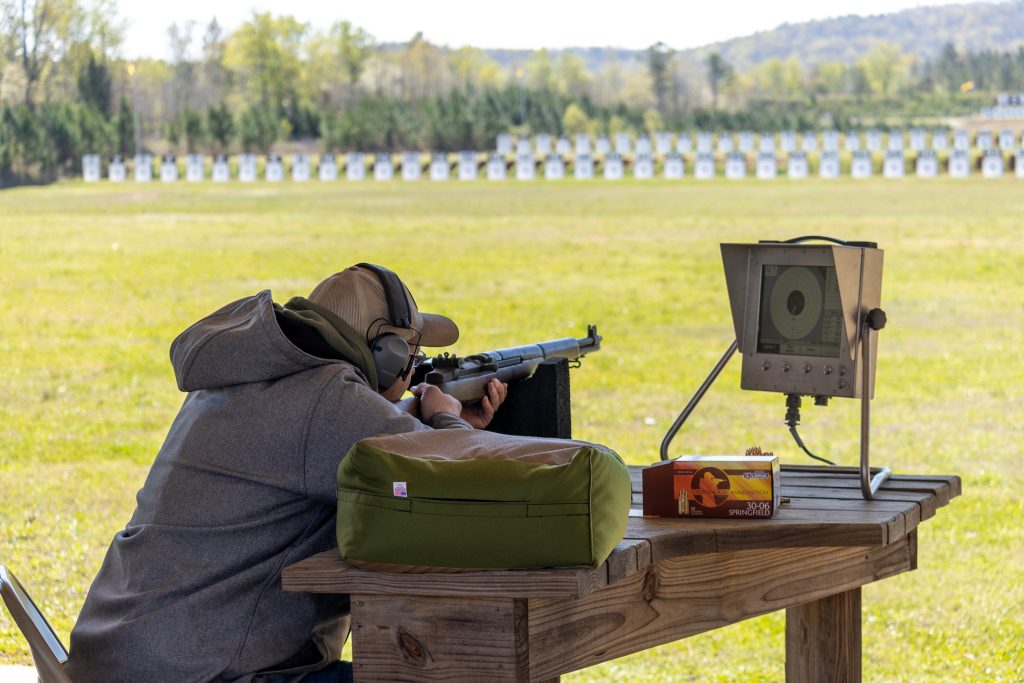 About Judith Legerski:
Over her professional career, Legerski held several important offices, including serving as a member and Vice-Chairman of the Department of Defense Advisory Committee for Women in the Services, and in support of the Secretary of the Army as a Civilian Aide for 28 years – now holding the title of Civilian Aide Emeritus. Legerski continued to remain active in a variety of community and state efforts.
Legerski shepherded the CMP from its inception, providing leadership during a period of sustained and dramatic growth. In addition to establishing many of today's existing programs, she has always been a strong advocate for youth marksmanship and can be credited with CMP Junior Air Rifle Camps' success and prestige. Judy has a true love for marksmanship and has been known to target shoot in Wyoming alongside her husband of 56 years, Don. The couple share three children and six grandchildren.
About the Judith Legerski CMP Competition Center:
The Judith Legerski CMP Competition Center is home to CMP South, including several staff offices, an open common area, the CMP South Store and an indoor 80-point electronic air gun range.
The CMP South Store is stocked with a variety of needs, like ammo, equipment, firearms, CMP memorabilia and other essentials. The air range hosts Open Public Nights every Tuesday and Thursday from 4 p.m. to 7 p.m. CST, where individuals of all ages are welcome to try their hands at air gun. Guests may also visit the ranges by appointment Monday through Thursday. Additionally, the range holds a variety of local, state and national competitions and events throughout the year. Learn more at https://thecmp.org/ranges/cmp-competition-centers/.