CMP COLLEGIATE RIFLE TEAM FEATURE: UTEP (University of Texas at El Paso)
April 3, 2023
Civilian Marksmanship Program
▸
College Connection
▸
CMP COLLEGIATE RIFLE TEAM FEATURE: UTEP (University of Texas at El Paso)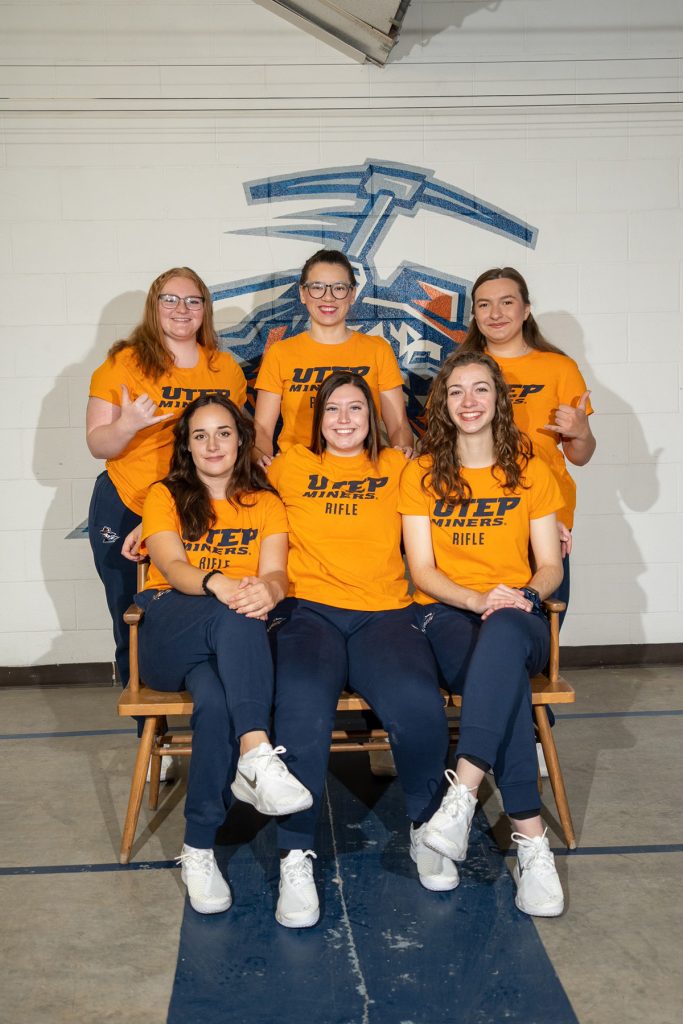 UTEP Rifle has been around for decades, starting as a club team and part of ROTC. In 1980, the NCAA officially recognized Rifle as a sport, and UTEP immediately added Rifle as part of its Athletics program. UTEP Rifle began as a co-ed team before turning into an all-women's team in 1994. Its range, only used by the team and within walking distance to dorms and classrooms, is located at the Military Science building, next door to UTEP Athletics. UTEP has made three NCAA Nationals appearances: 1989 (7th), 2005 (10th) and 2012 (5th).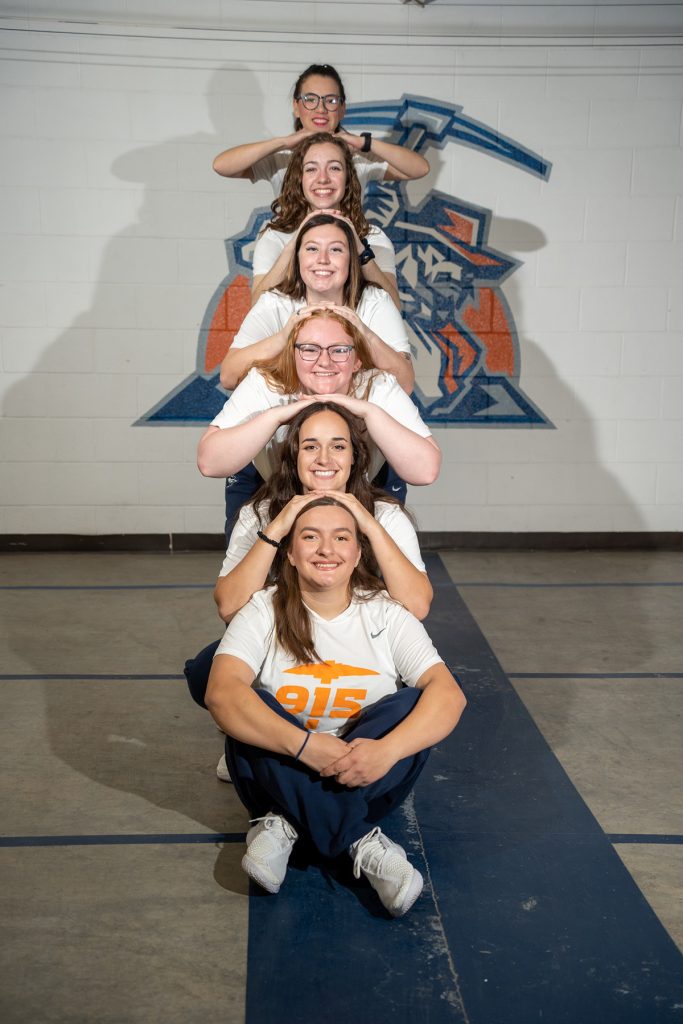 ---
Name: Andrea Palafox
Hometown: Guanajuato, Guanajuato, Mexico
Were you an athlete before coaching?
Yes, I was an athlete before becoming a college coach. In fact, I still compete for the Mexican National team. I shot for the UTEP Rifle team from 2008 to 2012, making it to NCAA nationals in 2012 as a team. I have represented Mexico for several years at international meets like World Cups, World Championships, Pan American Games, Championship of the Americas and Central American Games.
I graduated from UTEP in 2012 with a Major in Psychology and a Minor in Dance. In 2016, I earned a Master's degree in Sports Psychology from "Universidad de Educacion a Distancia" (UNED) from Spain.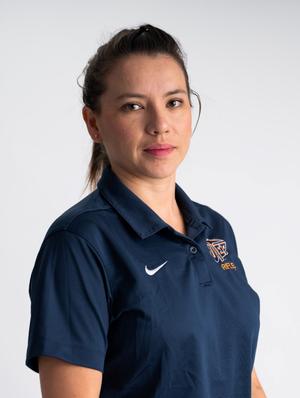 Favorite reason for coaching: I love the sport of shooting. It has given me so much, and as a coach, I have the opportunity to share my knowledge and experience. One of my favorite things is to help people recognize and embrace their strengths.
What is a day as your athlete like? The athletes at UTEP are usually quite busy. We practice most days as a team in the mornings, and then they go to class. Some days, in the afternoon, they also have weight training, and the athletes can schedule therapy with the physical trainer whenever necessary.
What is your biggest challenge as a coach? One of the biggest challenges as a coach is to make each athlete see the potential in themselves. I believe that any person is capable to do great things, if they are willing to work hard.
Advice for juniors wanting to compete in college and for college athletes and graduating college seniors?
For juniors: college is a big commitment and a lot of responsibility. If you want to pursue that path, prepare yourself by setting goals, commit to a busy life and recognizing when to take breaks.
For graduating college seniors: congratulations on having accomplished this big challenge in life. Being a college athlete is a great experience, and now you will get to set different goals. Graduating can be a drastic change, but it is full of new possibilities.
Any additional comments/stories/advice you'd like to add? Each person has different challenges and strengths. I would like to encourage all athletes to never give up on their dreams and to use their strengths to accomplish new goals.
---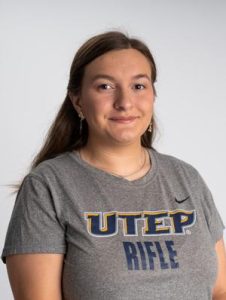 Name: Isabella Rios
Hometown/Junior Team: San Antonio – CTJ Jaguars JROTC Marksmanship Team
What is your major? Major – Biology, Minor – Museum Studies. I've always enjoyed science, and I love learning the history behind it. However, my current feelings towards my degree are summed up in this quote from Marvel, "First, it was fun, then it was scary, then fun again, then spooky, but in a fun way." I still have one more year left, and I'm curious to see where it takes me.
My favorite class is Introduction to Museum Studies. I just started my minor this year, and the classes for it are my favorite. I would love to work in a museum as a curator or collections manager. With my major in biology, I would like to work at a Natural History museum.
What is the most impactful piece of coaching advice you have been given? My high school coach, Major Thomas Groggett, told me to let go of the last shot you took. Whether it be a 10 or a 6, it is done and over with, and there is nothing you can do about that shot now. Instead, focus on the shot you are taking in the moment. This is the shot that matters most. Though it is simple, it is the truest advice I've been given.
Even now, our new coach here at UTEP, Coach Andrea Palafox, will repeat that same advice. I have noticed that when I don't follow this advice, my mind weakens and lots of self-doubt trickles in, which is then reflected in my shooting. This shows that even the simplest mantra can help build your mind and position.
What/who got you involved in rifle? I joined the JROTC sporter rifle team my sophomore year of high school after we completed the best company challenge in the JROTC class. The best company challenge allowed every cadet to stick their toes in all the teams JROTC had to offer. Major Groggett told me he saw some potential and asked me to join the team. Best decision of my life! I moved up to precision rifle my junior year.
How many hours a day, and days per week, do you practice? I practice around 3 hours a day, 5 days a week.
What is a week at college like? I have classes everyday but Friday. Tuesdays are my longest days because I have practice at 7 a.m. and classes until 8 p.m. I have practice Tuesday, Wednesday, Thursday and Friday from 7 a.m. – 10 a.m. then Saturday, 9 a.m. – 12 p.m.
The team has workouts on Monday, Wednesday, Thursday and Friday in the afternoons.
It sounds like a lot, but after the third week of school it becomes routine and fairly easy to manage.
What is the biggest life lesson you have learned from rifle? The biggest life lesson I have learned is to never give up. My transition from high school to college was extremely difficult, and I realized I was still focused on my past. I thought back to what Major told me about not worrying about your last shot because it was done and over with and to instead focus on this new shot you are taking.
You can't change what's in the past, so there is no point on dwelling in it. After my freshman year, everything changed. Classes were back in person, I got my grades up and I was able to appreciate the opportunity of being on a college rifle team even more.
Any additional comments/stories/advice you'd like to add? If you are interested in joining a college team, don't be afraid to talk to coaches. I was always afraid of rejection, and I believe I held myself back when trying to join teams in college. As much as I love UTEP, I regret not trying to get into other schools because of that rejection fear.
If you have any questions about college rifle or are just getting started in the world of shooting, don't be afraid to reach out to me or anyone! Most shooters want to see this sport thrive, and we can do that best through the newest generation of shooters.
---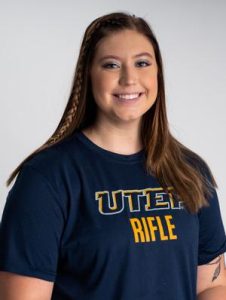 Name: Jonna Rae Warnken
Hometown/Junior Team: Superior, MT/ Mineral County 4-H Shooting Sports
What is your major? Business management with a minor in finance.
What other clubs/sports/hobbies did you have in high school? Volleyball (9th grade), Golf (9th-12th), Riding horses and 4-H.
What is the most impactful piece of coaching advice you have been given? Control what you can, stay positive and follow your process.
Do you have a mantra or saying? What motivates you? "That's like me." When I shoot a deep 10, I say, "that's like me." It gives me confidence to make the next shot like the one before.
What is a travel match like for you? We fly everywhere we travel, so we usually travel on a Friday, shoot Saturday (sometimes Sundays) and fly home after the match or the next day. It's really cool because we get to eat at different restaurants.
Advice for new competitors joining the sport? Use all your resources. Reach out to college athletes. We're always here to help you!
---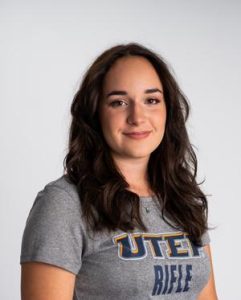 Name: Morgahn Warner
Hometown/Junior Team: Poulsbo Sportsman Junior Rifle Team, Silverdale, WA
What is your major? My major is civil engineering because I love math and the idea of designing projects that will impact communities. My favorite class has been structural design because load distribution is fascinating, and the concepts can relate to rifle positioning.
What is the most impactful piece of coaching advice you have been given? I think the best advice I have been given is to learn how to shoot a perfect 10, because if you know how to shoot a perfect 10, then you can choose to make every shot a 10. This may sound silly, but in competition, this advice has helped me the most. If you get nervous, you can tell yourself you know how to make your shots land where you want them. It builds confidence.
What/who got you involved in rifle? My dad and archery coach introduced me to the sport.
How many hours a day, and days per week, do you practice? I practice for 3 hours, 5 days a week.
What is a week at college like? College differs from high school a lot in that your schedule varies from week to week and day by day and can look very different. My days usually start with morning practice followed by classes, and then workouts and the afternoons are mine for studying. College takes a lot of self-delegations since there is a lot of "free" time in your schedule for you to fill as needed. I have found that it is important to utilize as much free time in your schedule as possible for studying and homework because as a student athlete, where you are very busy, it is important to stay ahead of your work. Then, if you have meetings or travel for competitions, you do not fall behind. Schedules change a lot, so it is important to stay ahead of tasks in case something pops up around due dates.
What is the biggest life lesson you have learned from rifle? You will always be your own biggest competition and critic. Always judge your progress in life based on your own standards and needs.
---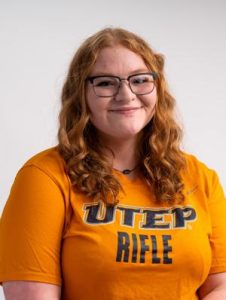 Name: Amoret McCartney
Hometown/Junior Team: Aztec, New Mexico / San Juan County 4-H and Piedra Vista AJROTC Marksmanship Team
What is your major? My major is political science, with a history minor. In high school, some of the most influential people in my life were history teachers, I hope to be that for the next generation. My favorite class I've taken would have to be a tie between Constitutional Law and Civil Law.
Outside of rifle, are you part of any other organizations or clubs? I was in the Student Government Association at the University of Texas at El Paso for a year, 2020-2021.
How old were you when you got involved in rifle? I began competing in smallbore (.22) rifle when I was 13 and air rifle when I was 14. However, I grew up hunting with my family, so I have been shooting since I passed my hunter's safety exam when I was 8.
Favorite rifle and stage? I prefer smallbore (.22) kneeling. I find the position to be extremely interesting due to the variations between each athlete.
What do you do outside of rifle to train and better yourself? I currently strength train three times a week, with one day of cardio, with my team. Other than that, I enjoy reading personal growth books that allow me to understand myself and others better.
Future plans/goals for rifle and life? Following my collegiate career, I plan to acquire my teaching certification to teach history, civics and law courses at the high school level. As far as rifle, I plan to coach at the high school level and share my knowledge of the sport with as many people as possible.
Any additional comments/stories/advice you'd like to add? Enjoy every opportunity you are presented and be grateful for those who support you. Even if you feel it is a "bad match," it is never a bad day at the range doing something you love.