CMP Announces Final Results of 2023 National Matches Air Gun Events
September 8, 2023
Civilian Marksmanship Program
▸
The First Shot
▸
CMP Announces Final Results of 2023 National Matches Air Gun Events
By Ashley Dugan, CMP Staff Writer
CAMP PERRY, Ohio – The 2023 National Air Gun events, part of the Civilian Marksmanship Program's (CMP) National Matches at Camp Perry, saw over 400 entries throughout its month-long run – with several winners emerging from the pack. Whether to beat the heat, to gain competition practice or to take a chance at a national-level event, individuals flocked to the Gary Anderson CMP Competition Center to join in on the air gun matches.
"We had a fun and exciting National Air Gun events season this year!" said Catherine Green, CMP's North Range Coordinator. "It was wonderful to see so many individuals of all ages taking interest in the air gun portion of our competitions and enjoying the variety of matches we had on the schedule."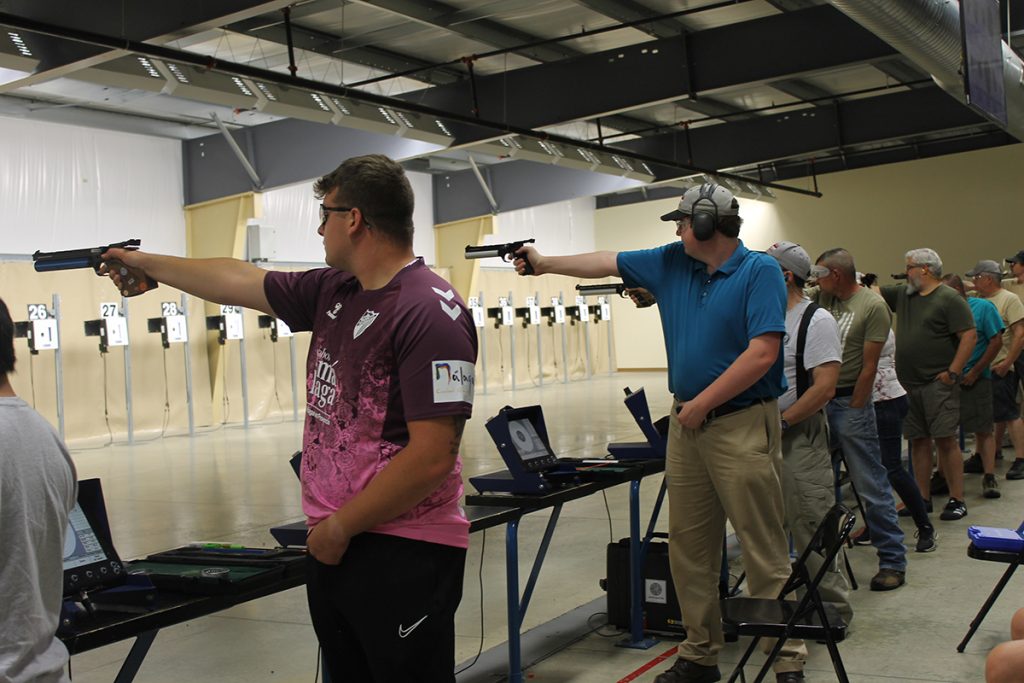 The National Air Gun Matches provide additional competitive opportunities for pistol and rifle competitors visiting Camp Perry during the National Matches while offering a glimpse into the growing world of air gun. All matches are held within the 80-point electronic indoor range at the Gary Anderson CMP Competition Center, located on the Camp Perry grounds.
Open to the public, the air gun events are meant to draw in new participants (including those who have never fired before) through a diverse set of air rifle and air pistol matches, with rental equipment and pellets available for purchase at the range for those without their own gear. The events also serve to encourage those already proficient in marksmanship to try air rifle or air pistol for more unique challenges on the range.
Air Pistol Event Results:
The 30 Shot Air Pistol Match saw Marshall Mutumanje, 45, of Centreville, VA, breaking a tie to nab the first place spot – barely beating out Sergey Kalinichenko, 52, of Cos Cob, CT. Each reached a score of 284-6X. Finding third was Staff Sgt. Jonathan Rosene, 47, of Cortland, NE, with 283-6X.
The accompanying Pistol Center Shot contest with the 30 Shot event, offering prize money to the athlete firing closest to center, went to Mike Vernon, 67, of Beecher, IL. For his win, Vernon received $176.
Leading the 40 Shot Air Pistol event was Capt. Ames Evans, 30, of Columbia, MD, with 376-9X – three points over Kalinichenko in second. Timothy Young, 64, of Franktown, CO, found third with 367-10X.
In the Air Pistol Team match, the pair of Lake Yoke and Patrick Cannon formed "Spicy" and led overall with a score of 555-12X.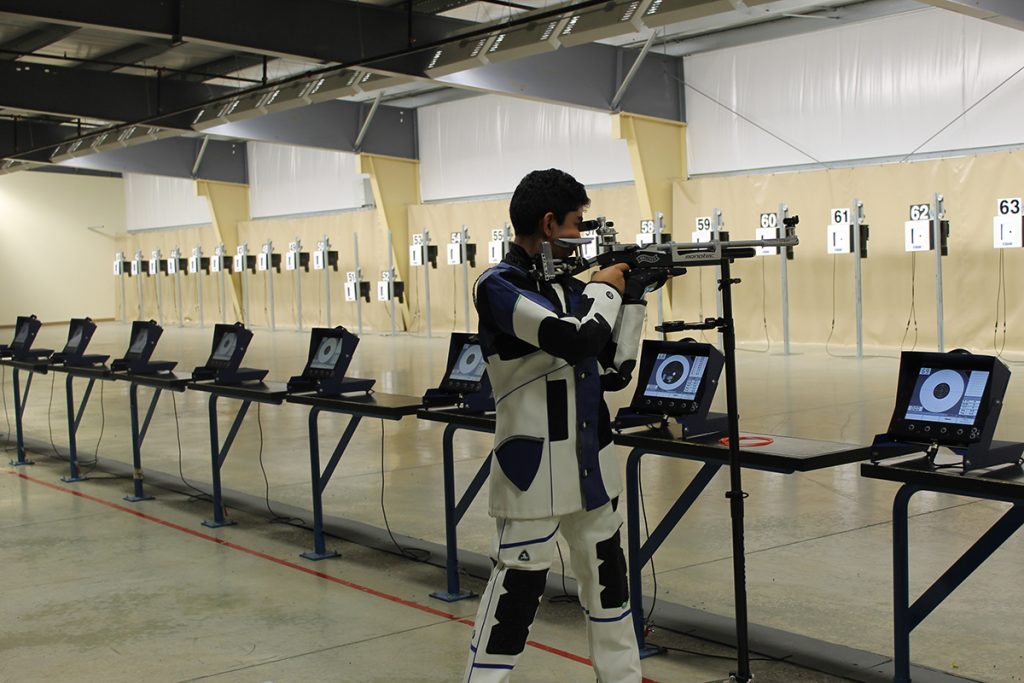 Air Rifle Event Results:
Thomas Kerbel, 65, of Gibsonburg, OH, brought home several overall wins during the National Air Gun events including within the 40 Shot Vintage Air Rifle Pneumatic Sniper Match, Bench League 30 Shot Precision Rifle/AiR-15 Rifle and the 60 Shot Bench Air Rifle Championships. He found his victories by tight margins, with less than five points between his score and the second place competitor in each event.
Kerbel was also the High Senior of the 60 Shot Bench Air Rifle Championship. Joyce Edwards, 72, of Marblehead, OH, earned High Woman and third place overall in the match, while Lillian Bell, 20, of Oil City, PA, claimed seventh overall and the High Junior title.
Earning the win in the 30 Shot Sporter event was Larry Kiraly, 70, of Perrysburg, OH, with a score of 312.8.
Along with the 30 Shot event was a Center Shot contest, awarding prize money to the participant firing the closest to center. Reaching the feat in rifle was Jonathan Russell, 12, of Emlenton, PA.
This year's AiR-15 Challenge, a popular air rifle event each year, attracted over 150 athletes to the line. Leading the field by a five point margin was Sgt. 1st Class Brandon Green, 38, of Box Springs, GA, with a score of 397-13X. Following in second was Thomas McGowan, 18, of Hortonville, WI, with 392-17X, as Sgt. 1st Class Amanda Elsenboss, 34, of Williamsburg, VA, claimed third. A total of $1,125 was awarded in prize money for the AiR-15 Challenge.
Find a complete list of results at https://ct.thecmp.org/nmairgunresults23. Photos of the National Matches may be viewed and downloaded for free at https://cmp1.zenfolio.com/f148616975.