Champion's Choice Celebrates 42 Years on Commercial Row
August 15, 2023
Civilian Marksmanship Program
▸
The First Shot
▸
Champion's Choice Celebrates 42 Years on Commercial Row
By Jennifer Green, CMP Feature Writer
A lot can happen in 42 years. Since the 1980's, there have been many culturally significant moments like, the first space shuttle launch, the invention of the internet, cellphones, the iPod, streaming services and much more. There have been 32 Marvel movies, 11 summer Olympic Games, 8 Presidents and 1 global pandemic. One man has seen all of that and more from right here at Camp Perry. Chuck Pearson operates his business, Champion's Choice, a brand most shooting competitors are familiar with and trust for all their shooting accessories and needs.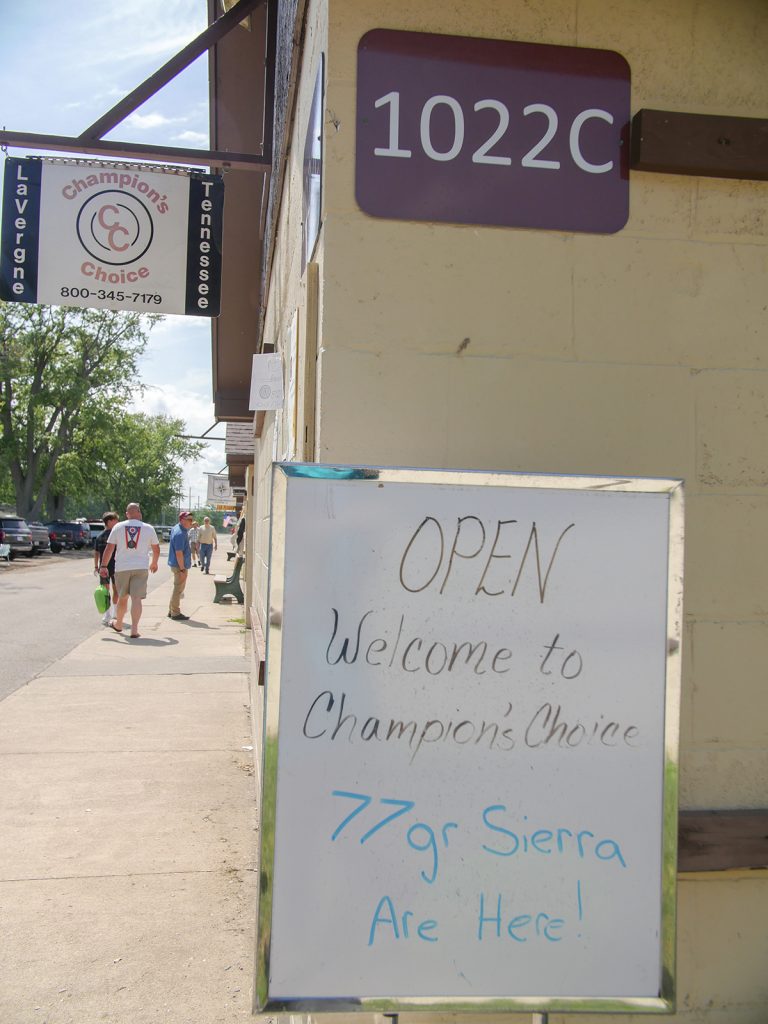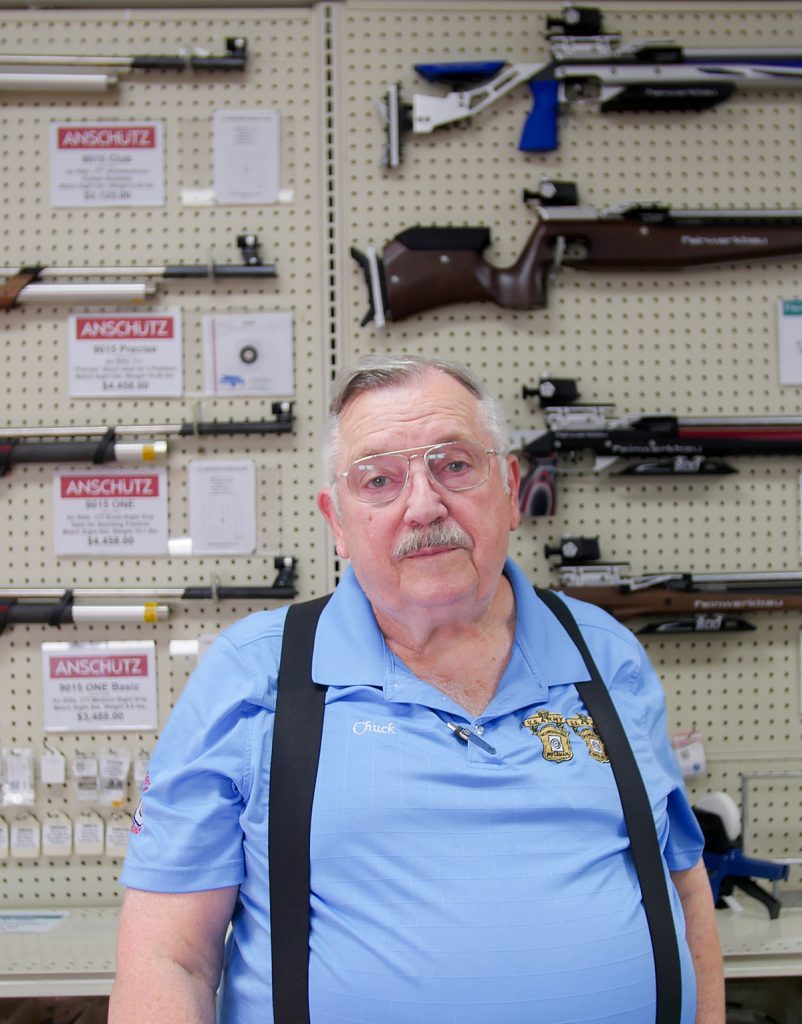 The official number of years that Champion's Choice has been occupying building 1022C is 42; it would have been 43, but the COVID-19 Pandemic cancelled the National Matches in 2020. Pearson has been coming to Camp Perry for much longer than that. Some of his first memories were here; his mother carried him around as an infant while his dad was shooting in the matches. When he was 10 years old, he would be dropped off at a nearby creek to fish while his dad competed. "In those days, you could do that" Pearson stated. By the time Chuck was 16, he started shooting in the matches himself and is Double Distinguished in pistol and rifle and made the President's 100.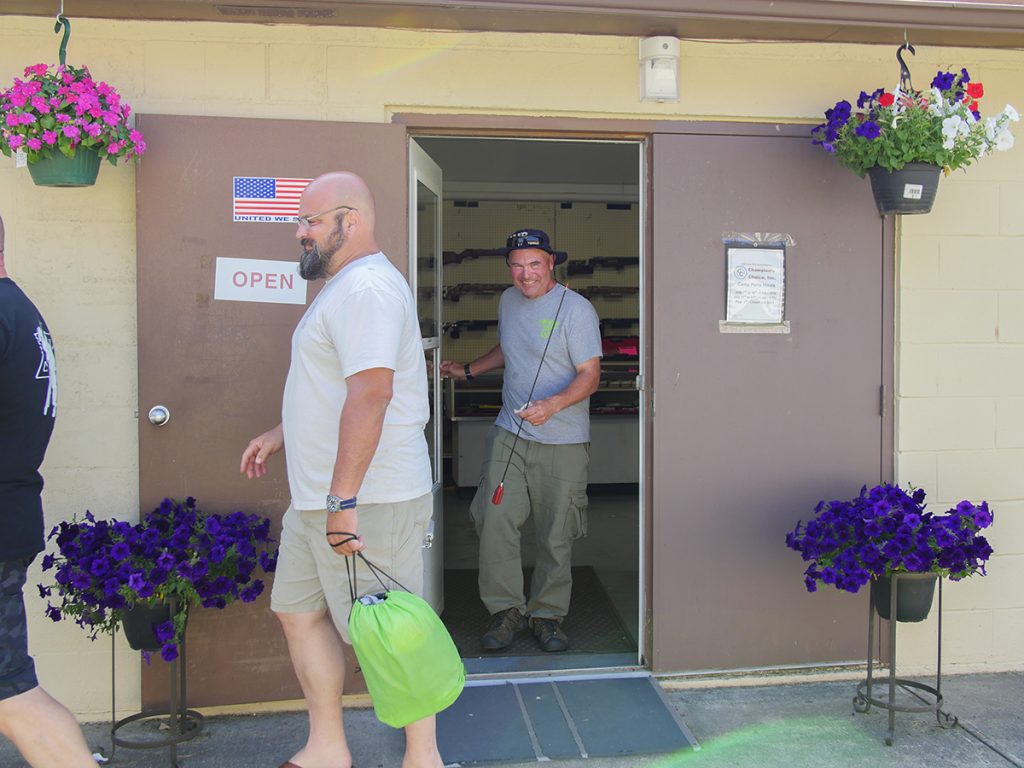 The early days at Camp Perry is where Chuck found his entrepreneurial spirit. He worked in the very same building as he does now, working for the Bonds who let him set up a table in the back of the room selling coins. "Don't think I ever sold anything, but I tried anyway," Pearson recalled. Mr. & Mrs. Bond charged him the steep price of sweeping out the place at the end of the night for his rent.
Chuck attended Tennessee Tech University for engineering, but quickly switched majors to accounting. He worked as an auditor for two years before deciding that he wanted to start his own business, thus Champion's Choice was born. He started making shooting coats by convincing a blue jean manufacturer in Tennessee to start sewing them for him; they are still sewn locally to this day. He also spent 23 years in the National Guard and shot on their big teams traveling from coast to coast, retiring at age 40. He ended up leaving the Guard to focus on his business.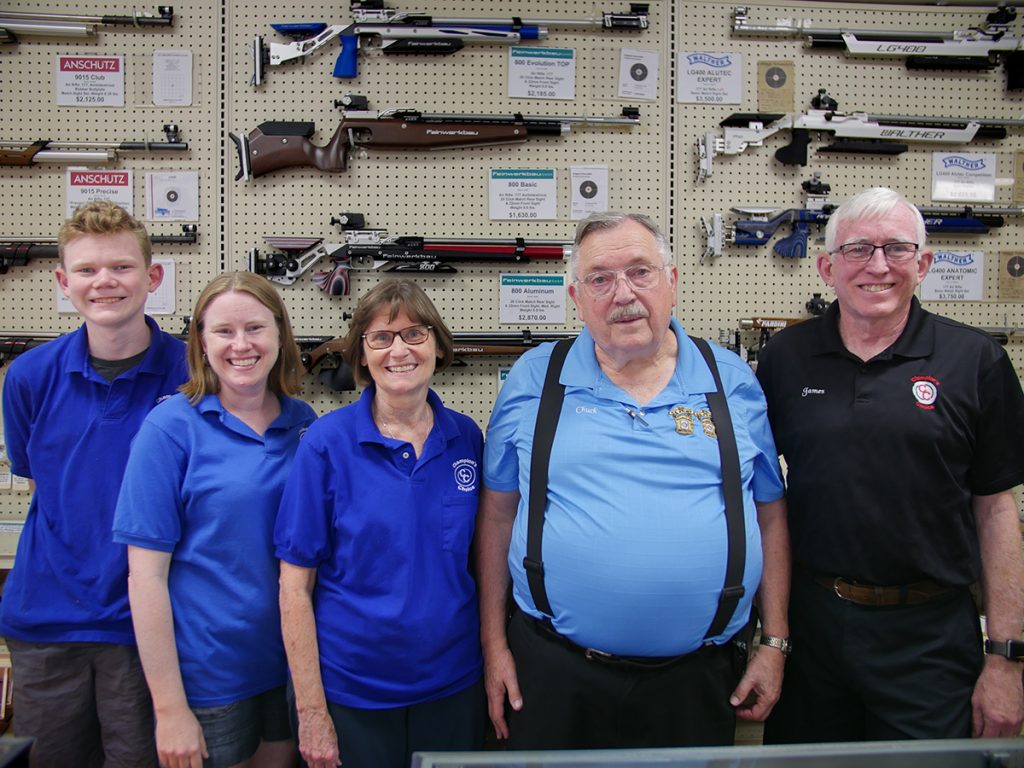 It's a family affair at Champion's Choice; most of his employees are his sisters, kids, and grandkids. His father and mother both worked for him when they were alive. His mother set up a heat press and made t-shirts in the store for a few years, and his father used to tell customers that he was Chuck's little brother. To this day, people still come in asking about Chuck's little brother and he has to tell them that his "brother" was actually his father who liked to play pranks on him for years!
Over the years, Chuck has collected some very unique memories. He remembered demonstrations from Bill Jordan, a fast draw shooting expert and people who would draw pictures with a .22. There were also shotgun demos, trick shooting, and precision drill teams that used to perform. He's seen it all, that is, if he could escape the building. Some days his shop would be packed with people until 11PM.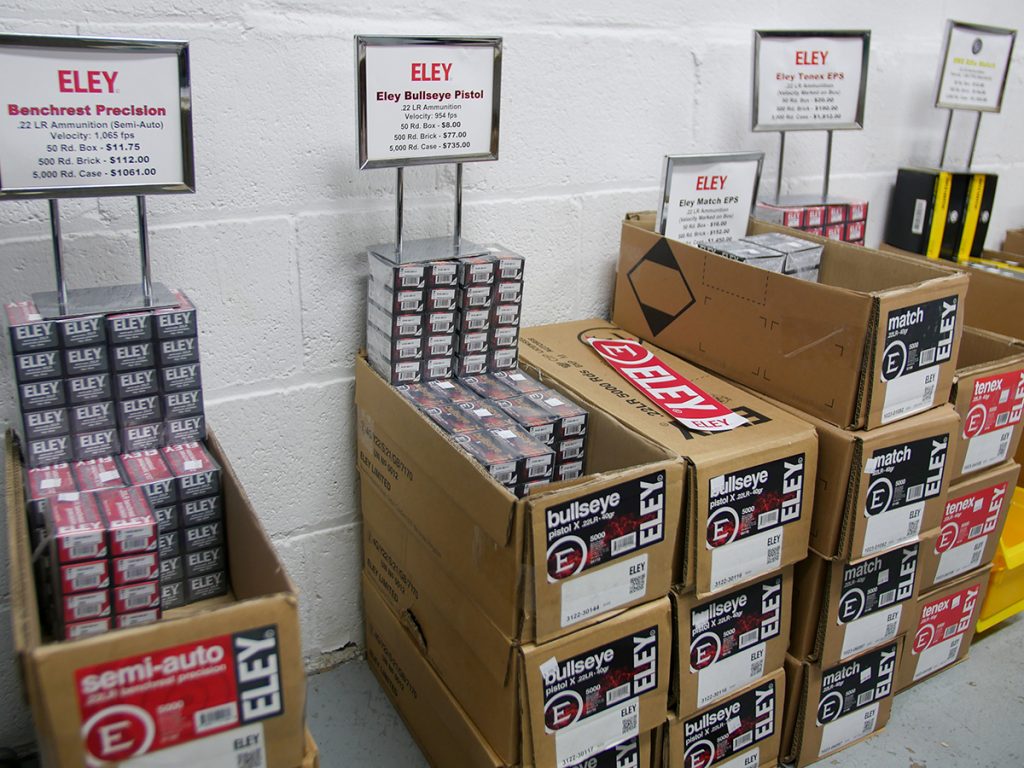 His number one seller? Ammunition. "I'm expected to have it by my customers." He carries many different brands to satisfy his customers strong opinions on which is best. Many people choose to buy their ammo here at the National Matches to avoid paying those pesky shipping fees and risking damage from the shipping process. Primers and powders are popular with his customers, but those haven't been available for over 2 years. Champion's Choice also carries air rifles, smallbore rifles, gloves, offhand stands and a myriad of other items.
Unsurprisingly, the cost of materials keeps going up, forcing Chuck to outsource some of the manufacturing. Chuck commented that after 42 years, every box of ammo he lifts feels a little heavier than the last, but he still keeps coming back because one thing has remained the same: the competitors!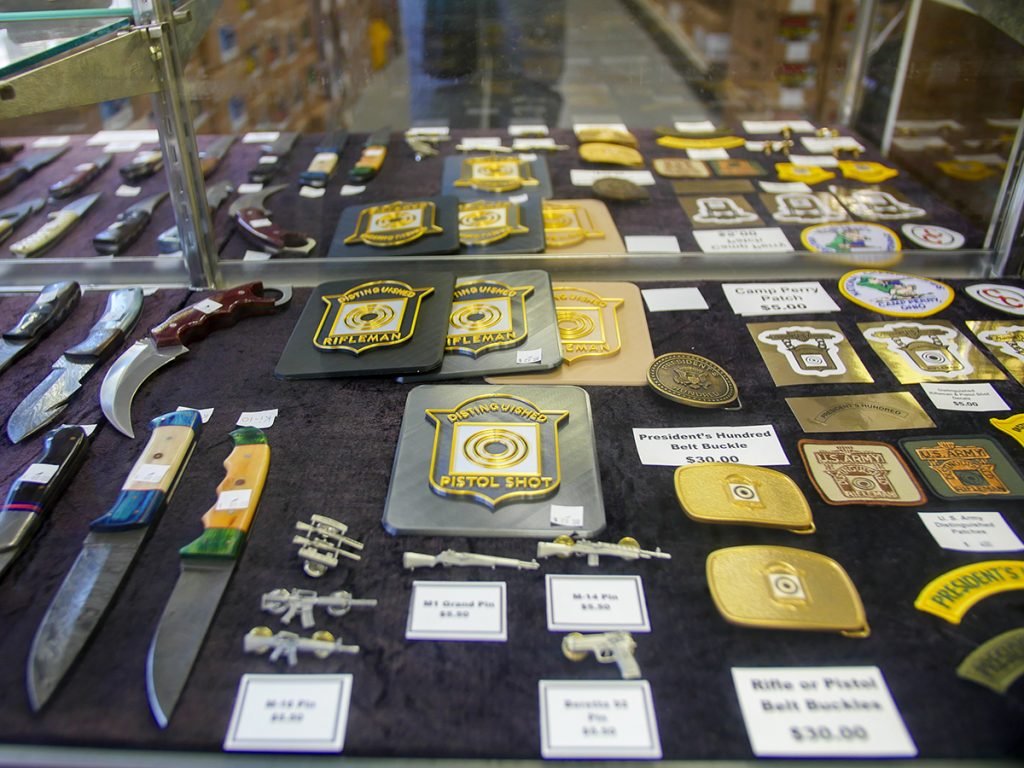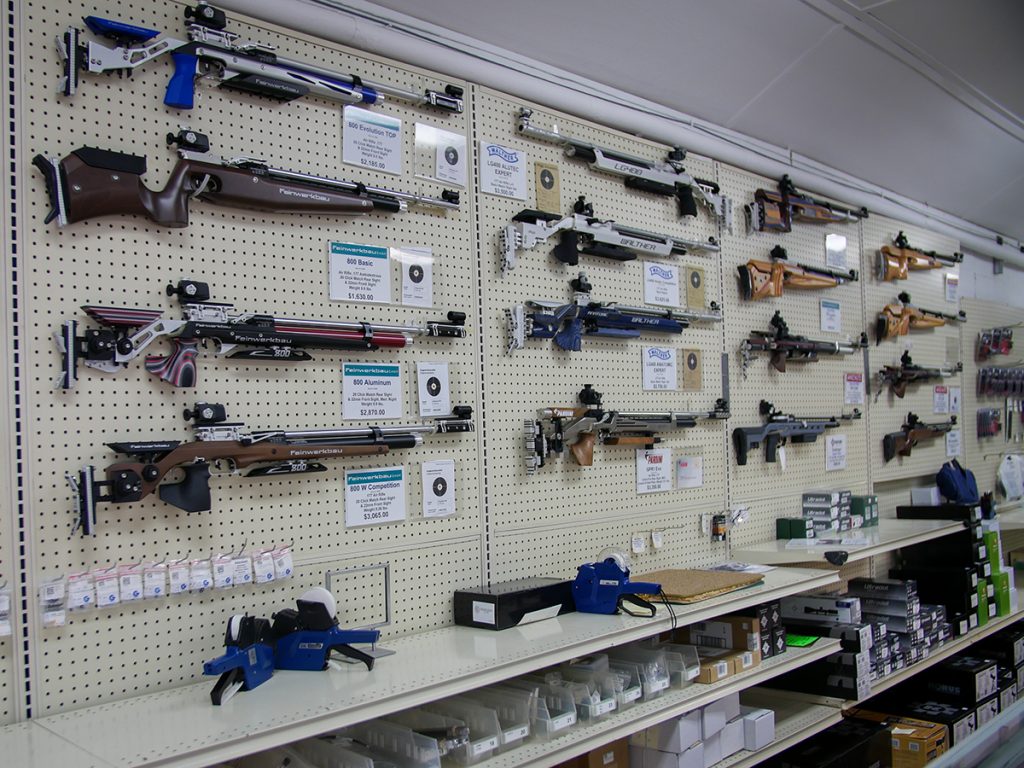 "What brings me back are all the people who want to see me back. Not a day goes by that 10 or 15 people don't thank me for continuing to be here," he expressed with gratitude.
Can we expect to see Champion's Choice back for the 2024 National Matches? "Oh yes, we'll be here one way or another."
So, plan your trip for 2024 to head on down to commercial row, check out Champion's Choice and all of the other vendors who are woven into the fabric of history here at Camp Perry. For more information, visit Champion's Choice online at https://www.champchoice.com. For more information about commercial row, click: https://thecmp.org/cmp-national-matches/commercial-row-information/.