Brian Williams Earns 1st GCA Master Marksman Medal
July 27, 2023
Civilian Marksmanship Program
▸
The First Shot
▸
Brian Williams Earns 1st GCA Master Marksman Medal
By Sheri Trusty, CMP Feature Writer
In 2012, Brian Williams became the 2098th person to earn the Distinguished Rifleman Badge since the badge program was established in 1884. In June, he became the very first person to earn the Garand Collector's Association (GCA) Master Marksman Medal. Williams shot his last qualifying shot during the Civilian Marksmanship Program (CMP) D-Day Games in Talladega, Alabama, on June 8.
The GCA Master Marksman Program, which was launched in January 2023, was established to acknowledge consistently top performers at designated CMP John C. Garand Matches using as-issued M1 Garand rifles.
"The reason the Master Marksman Program was created was to draw excitement and move people into that style of shooting," Williams said.
The GCA Master Marksman Program is based on an Achievement Award point system where 10 points are classified as gold, 8 points as silver, and 6 points as bronze. To earn the Master Marksman Medal, competitors must earn a total of 40 points overall and achieve one gold and one additional gold or silver.
Williams worked to earn GCA Master Marksman Medal #1 as soon as he heard the first whispers of a possible master program.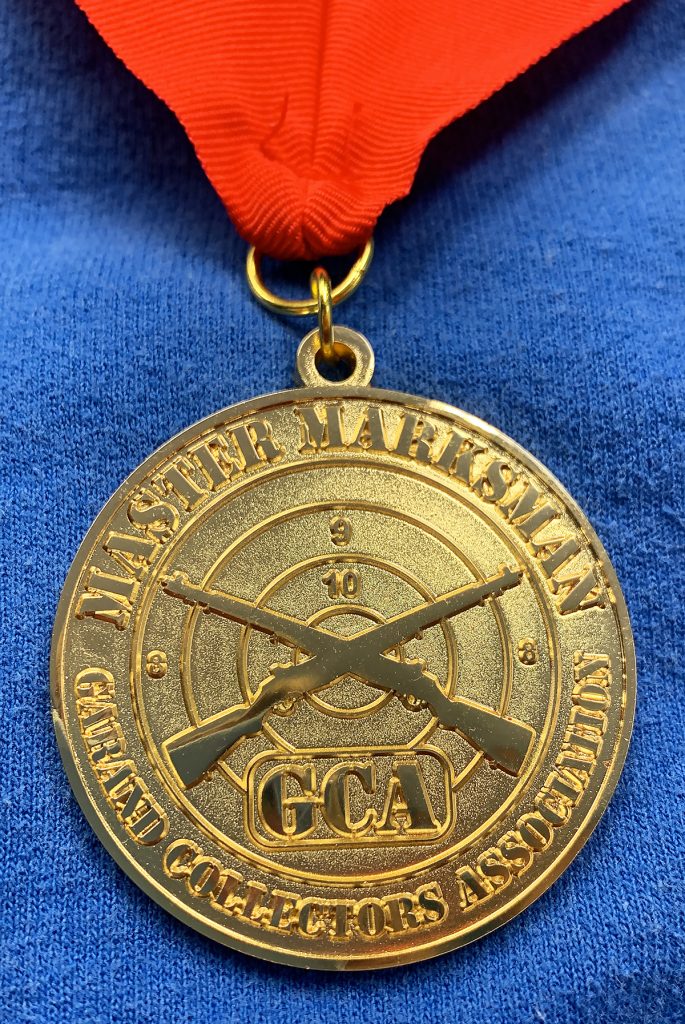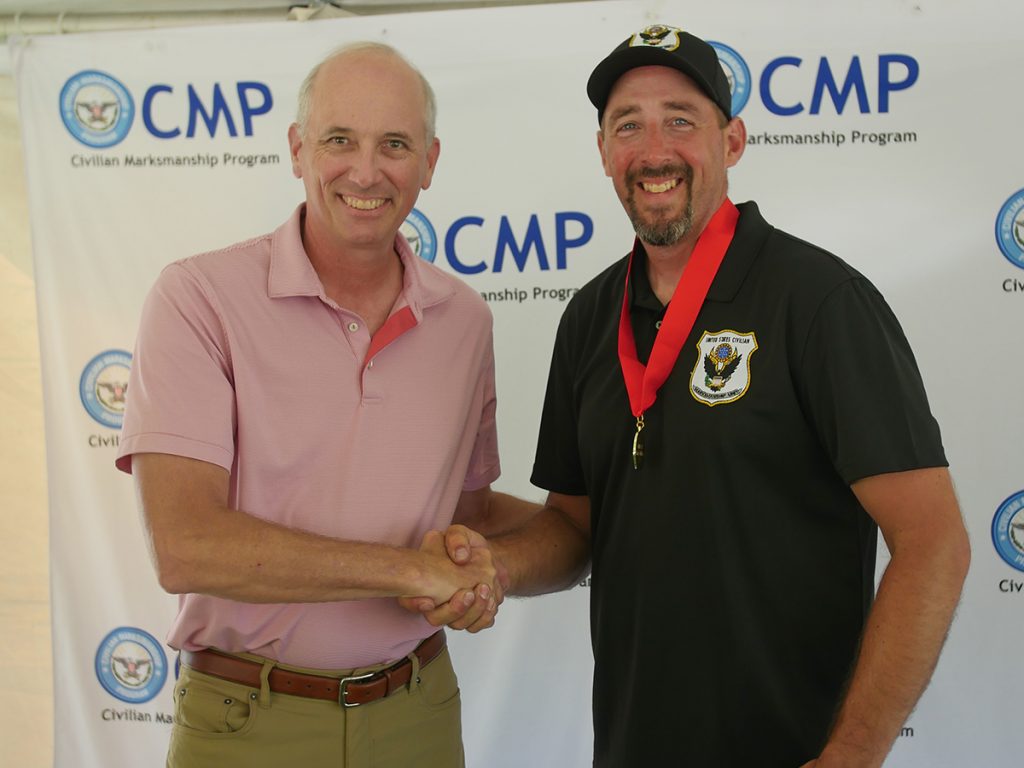 "I'd heard grumblings about it for a couple of years, and as soon as I heard the first grumblings, I said I want to have Medal #1," he said.
Williams, who typically shoots service rifles, began training with his M1 Garand months before the first match.
"I'm typically a highpower shooter, but this year has been really different," he said. "I spent a lot of time practicing with my M1 Garand. I live in Massachusetts, so my shooting season is shorter than some places, but I typically get to the range about once a week. My training was just repetition and time."
Williams had a strong advantage going into the competitions: his own ammo.
"I handload my ammo. Handloading gives you the ability to produce everything you need. With the significant shortages these past few years, it would have been impossible to keep up with practicing if I didn't reload," he said.
Handloading allows Williams to produce consistent ammo.
"I load one at a time, so I control the powder charge and the bullet weight," Williams said. "It's more accurate when it's handloaded."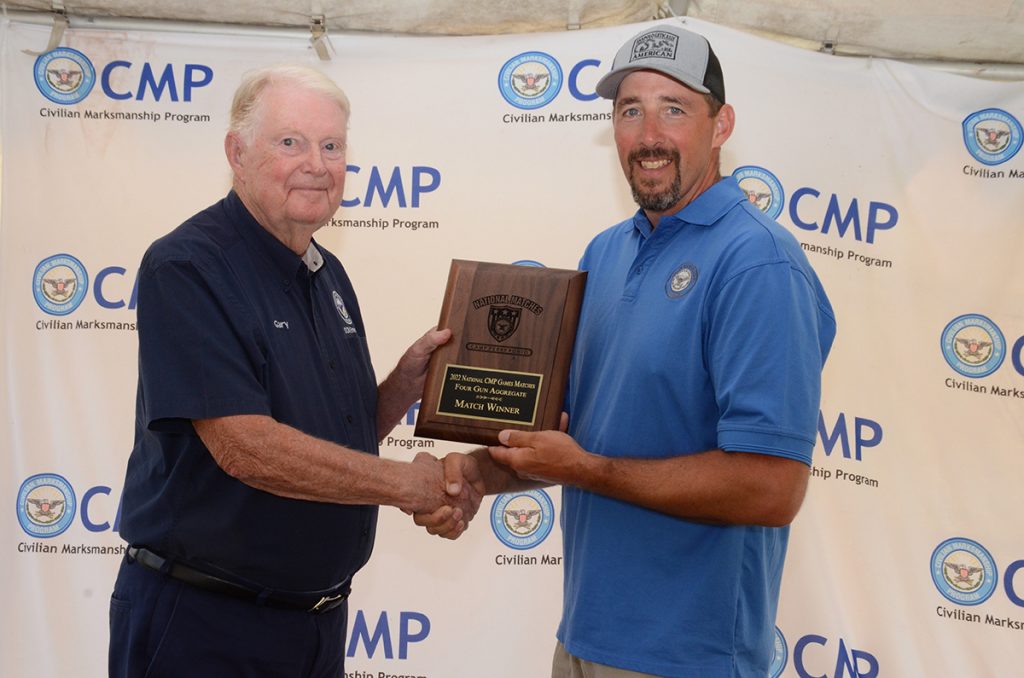 Williams didn't develop an interest in guns until, as an adult, he happened upon a range where people were practicing.
"They loaned me some guns, and after my first match, I was hooked," he said. "I've been shooting highpower since 2005. I went to my first National Matches in 2011, and I've been going ever since."
In addition to the GCA Master Marksman Medal and the Distinguished Rifleman Badge, Williams has won numerous matches and medals. To become the first to earn the Master Marksman Medal required a different level of dedication and a willingness to travel to matches across the country.
He attended and earned qualifying points at the CMP Western Games in Arizona in March, the CMP Eastern Games in North Carolina in April, and the CMP D-Day Games in Alabama in June. Upcoming qualifying matches for GCA Master Marksman Medal competitors are the National Matches at Camp Perry in Ohio in July, the CMP New England Games in Vermont in September, and the CMP Talladega 600 Games in Alabama in November.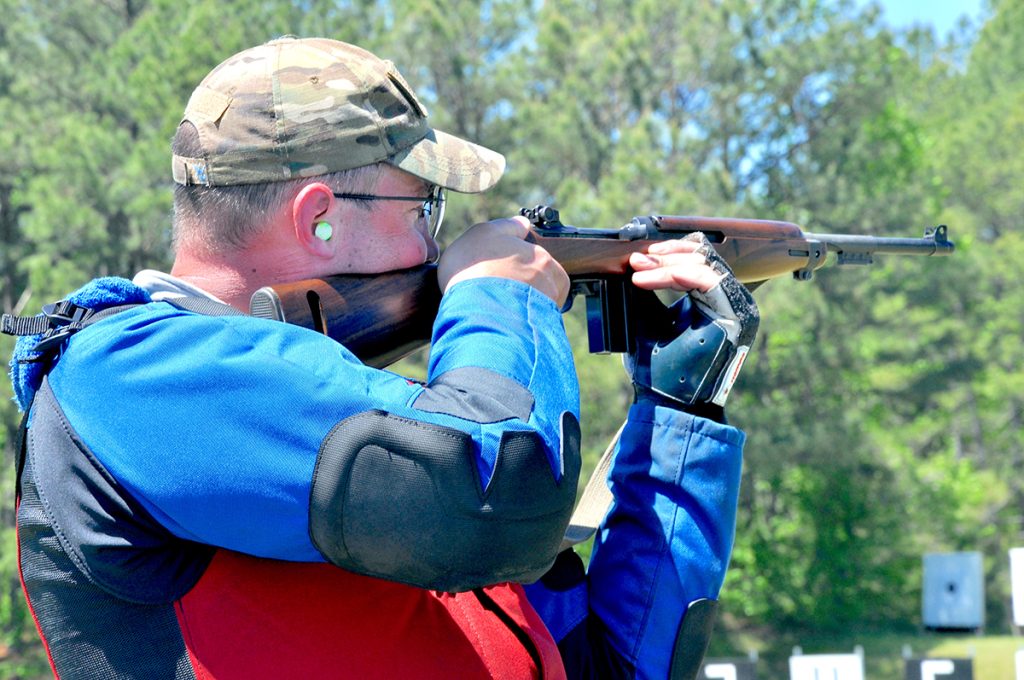 Although Williams earned the medal in a short amount of time, medal hopefuls can earn points on their own time schedule, as Distinguished Rifleman Badge recipients have done in the past.
"Some people took 25 years to earn the Distinguished Rifleman Badge. Some took less than a year, and for others, it's a lifetime goal," Williams said.
Williams was thrilled when he took his last qualifying shot in Alabama.
"It was very exciting," he said. "I try never to count points when I'm in a match because it's not beneficial to your shooting, but I found myself counting points in that last match. Once that last shot went down range, I knew I had achieved it. I was glad I was able to keep them in the middle."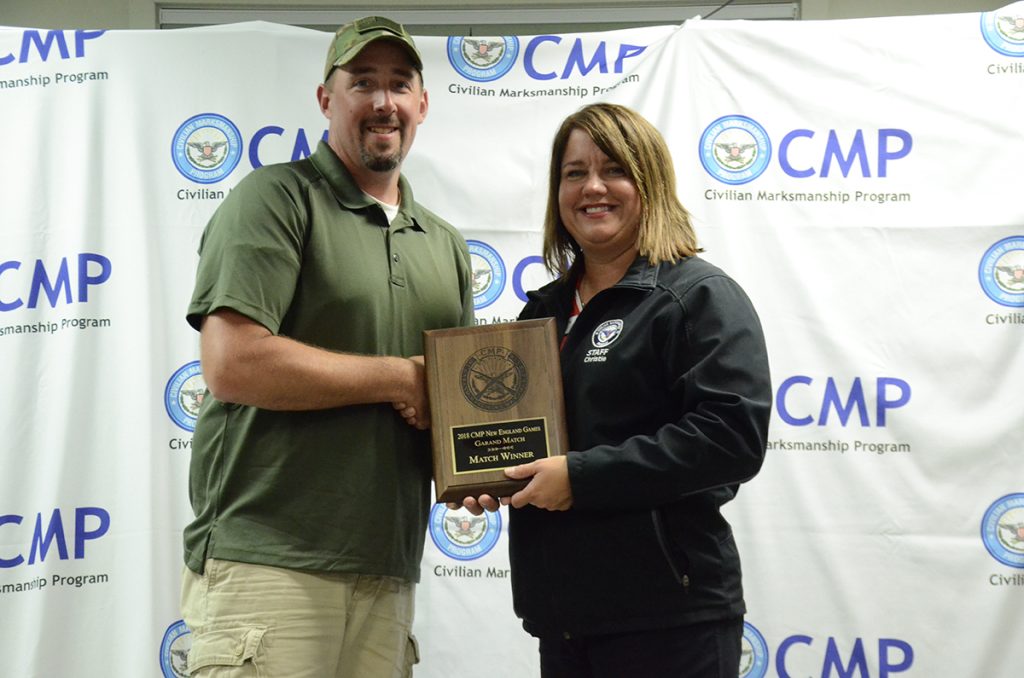 Because the GCA Master Marksman Program is so new, only a handful of people at the match recognized what Williams had accomplished.
"But a few people were aware, and I got some handshakes and fist pumps," he said. "We're such a small, close-knit group. I see them all over the country. I'm close friends with many of the other shooters."
For many, like Williams, friendship defines marksmanship.
"My favorite part of the sport is definitely the people. It's unlike anything I've ever been involved with before," he said. "You're competing against someone who would be willing to hurt their chances of winning to help you, and that's not just one or two people. It's almost the entirety of the whole community."
To participate in the GCA Master Marksman Program, a competitor must be a current member of the GCA. Only as-issued M1 Garands may be used. For more information, visit www.thecmp.org/garand-collectors-association-creates-new-master-marksman-program/.