Adult, Junior Marksmen Find New Techniques at 2023 National Matches Clinics
July 30, 2023
Civilian Marksmanship Program
▸
The First Shot
▸
Adult, Junior Marksmen Find New Techniques at 2023 National Matches Clinics
By Ashley Dugan, CMP Staff Writer
CAMP PERRY, Ohio – Each year, hundreds of visitors from all corners of the country attend the Civilian Marksmanship Program's (CMP) National Matches, participating in the variety of traditional and contemporary rifle competitions for both adults and juniors.
Though many arrive for the competition alone, others come to hone their skills on the range through training by some of today's best marksmen and women through high-level courses like the Advanced Highpower Clinic and the U.S. Marine Corps Junior Highpower Clinic.
More than 100 participants met on the firing line for the CMP Advanced Highpower Clinic in 2023, where they received detailed instruction in service rifle competition techniques using classroom and range discussion. The class utilizes both dry-fire training on the range as well as live-fire practice. Areas of focus include wind reading, mental management, care and use of equipment, zeroing, range safety, positioning and more.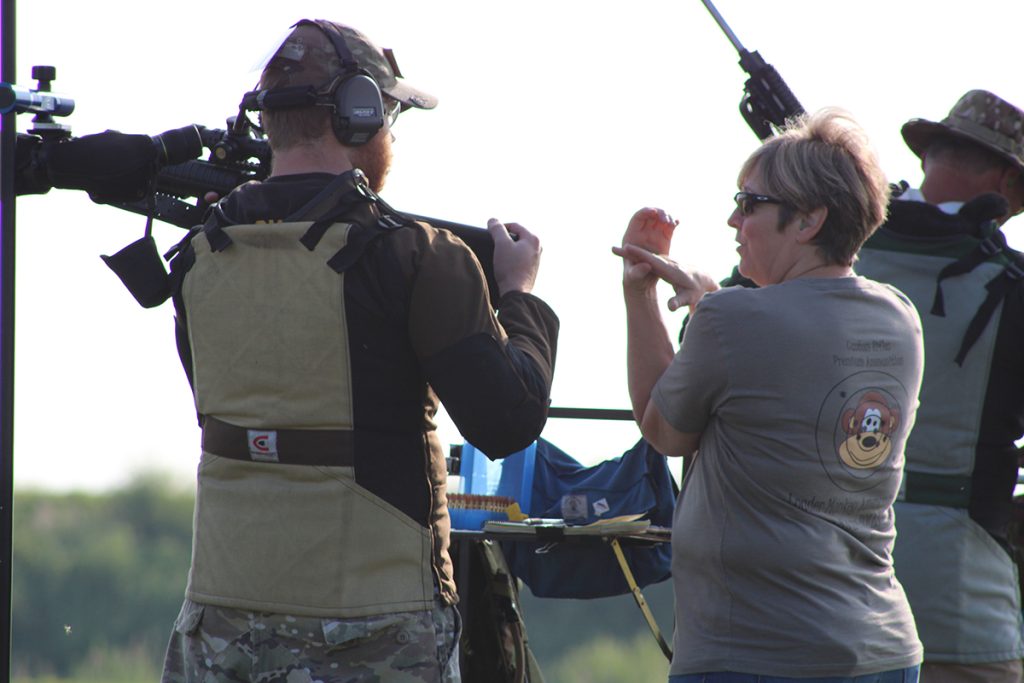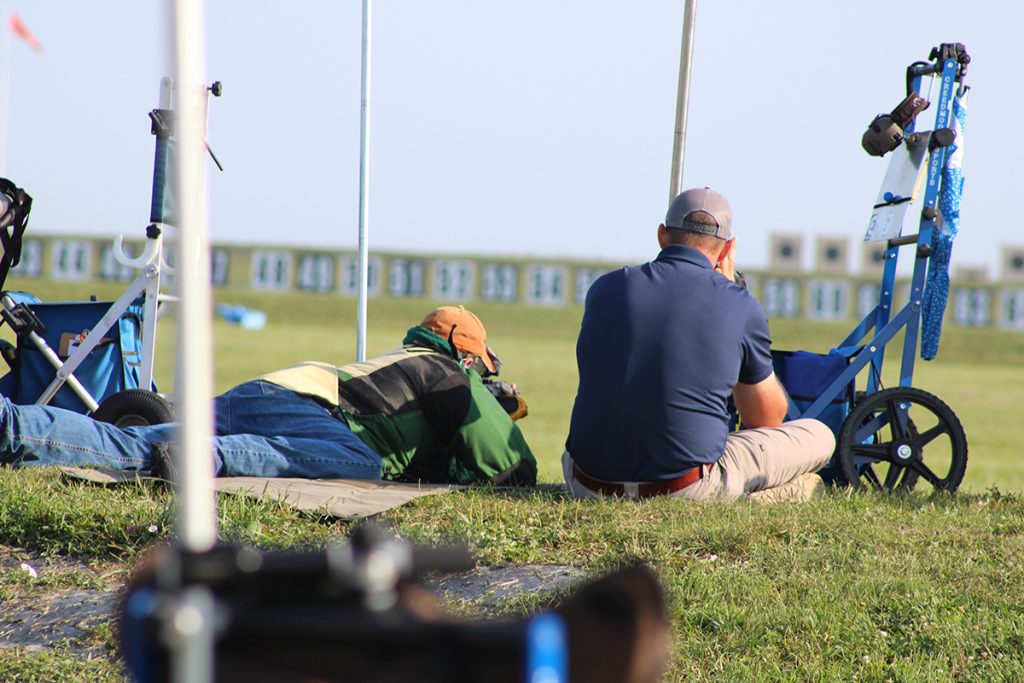 Robert Turnquist, 60, traveled from Lincoln Park, MI, to attend this year's Advanced Clinic. Interested in marksmanship his entire life, Turnquist, a long-time National Matches attendee, first arrived when he was invited by old friends back in 2015 and has returned on his own ever since.
"I fell in love with the place," he said of Camp Perry. "It's like going back to camp when you're a kid. I drank the Kool-Aid."
He began as a pistol competitor and added highpower rifle competition in 2016. The following year, he participated in the Rifle Small Arms Firing School, led by members of the U.S. Army Marksmanship Unit and military team members, where he earned his first leg points toward a Distinguished Rifleman Badge. Robert had also fired in such staple National Rifle competitions as the Hearst Doubles paired event and the famed President's Rifle and National Trophy Individual matches.
This year was his first time attending the Advanced Highpower Clinic, hoping to learn from other Distinguished and talented marksmen and women on the firing line.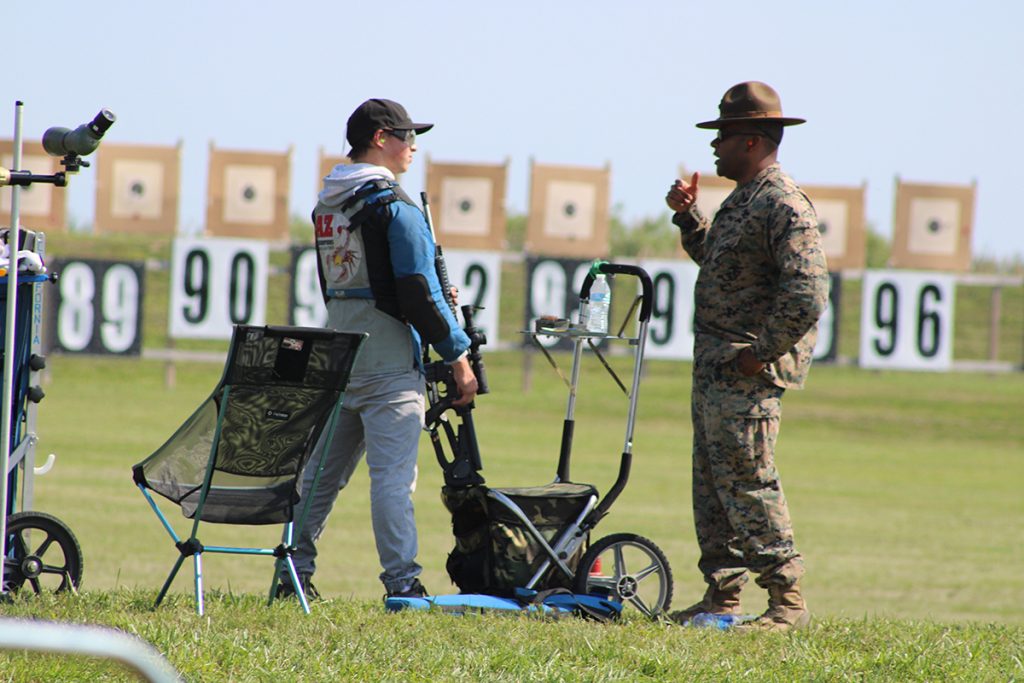 "I was told they get a little more in-depth – windage calls and stuff like that," he explained of the Advanced Highpower course. "I can also get my D.O.P.E. (data on previous engagements) for the other matches I'm firing in for the week."
The Advanced course is open to those who have previous service rifle competition experience and must have a CMP or NRA classification of Expert or higher. Participants must have also attended a Rifle Small Arms Firing School (SAFS). The class is led by certified CMP instructors and other national-level athletes in a one-on-one setting. During range training, instructors rotate each relay to give participants a variety of coaching on the line, leading to an abundance of techniques and advice.
One of the coaches Turnquist earned training from at this year's clinic included Brian Williams, a decorated marksman and CMP's new highpower specialist. He praised Brian for his attention to detail and comprehensive suggestions for his process.
"Brian gave me a lot of information," he said. "He was watching me and found that I wasn't shooting as well when I was taking more time. He told me, 'Shoot a little faster, and don't think about it.' Which is good advice."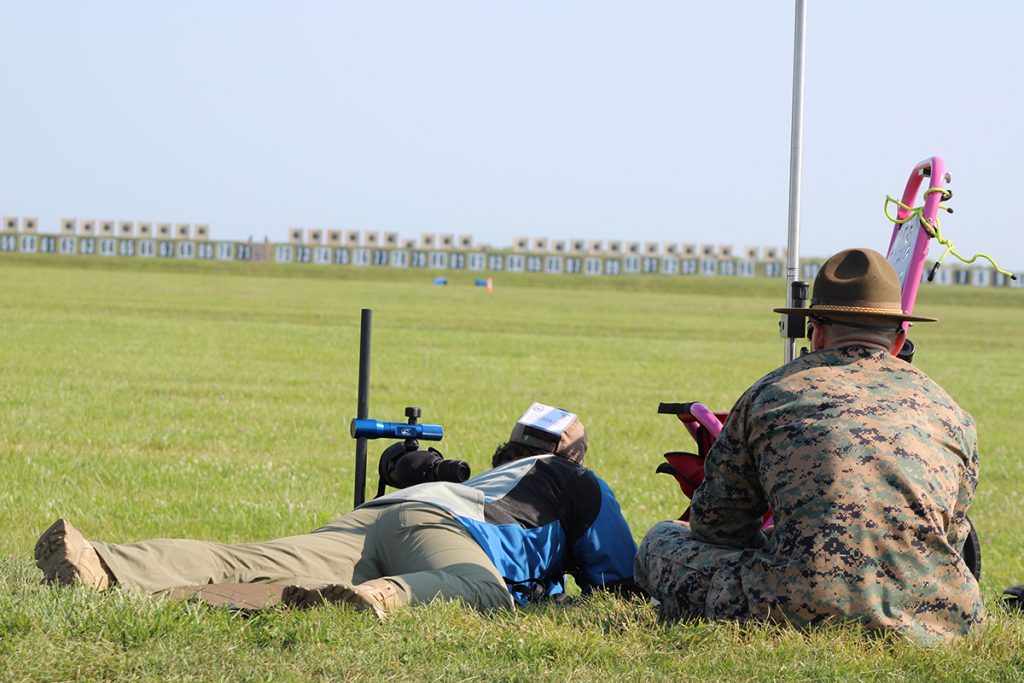 Turnquist also learned how to better hold his rifle, with his long arms and long reach, as well as how to better grip the trigger.
"He polished the stone," Robert joked of Brian's coaching.
"I always have fun here. How can you not?" he added of the National Matches. "There are so many great people here."
As for the CMP-USMC Junior Highpower Clinic, a group of 45 junior athletes took part in the three-day course, applying focus to more advanced training outside of fundamentals, including weather conditions, how to read wind, equipment use, shooting positions and rulebook standards – all taught by members of the U.S. Marine Corps Rifle Team. Juniors in the clinic spent one day in the classroom, followed by two days of live fire on the range at 200, 300 and 600 yards.
The clinic is open to junior marksmen with previous service rifle competition experience and who hold a Sharpshooter classification or higher and must have first attended a Rifle Small Arms Firing School. This year's USMC Highpower Clinic was filled with those who had taken the course in the past and returned to learn even more as well as those who attended for the first time.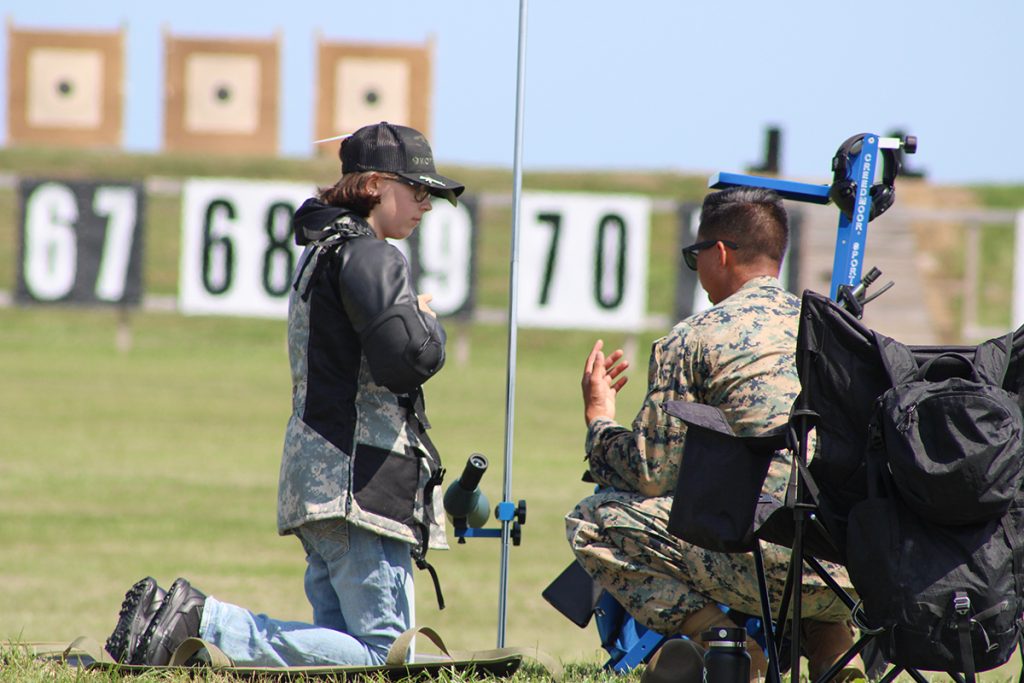 One such junior was Devin Wagner, 15, who not only attended her first clinic but also made her first trip to Camp Perry and the National Matches.
Back home in Jefferson Hills, PA, she's the only junior highpower athlete at her local range – the Clairton Sportsmen's Club. Although she doesn't come from a family of marksmen, she got involved three years ago on a whim during the Youth Days hosted by Clairton each year. The event welcomes aspiring marksmen ages 8 to 16 to learn about shooting sports, firearm safety, conservation and more, for no charge. Wagner gave it a try, fell for the sport and even showed talent – marking the beginning of her new passion.
"I did really well, and they asked me to come back and shoot with them," she said.
Once she heard about the annual Camp Perry National Matches, its history and its many offerings, attending the historic event became a goal of hers. This year, she was able to make it a reality – signing up for the clinic – a suggestion from those at her home range, as well as the prestigious President's Rifle Match.
According to Devin, her time training with the Marines was certainly worthwhile, and she plans to take what she's learned onto the firing line as she continues her marksmanship journey.
"I've learned more about breathing and how to keep my feet square," she said. "You learn a lot about how to look through the scope or iron sights – a lot about positioning and how to have the sling tight enough. A lot of mechanical things."
"The instructors explain things very well," she added. "I'll be back again."
Learn more about these and other National Matches clinics through the CMP website at https://thecmp.org/cmp-national-matches/clinics/.