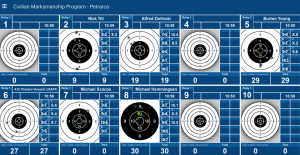 Welcome to the CMP's Live Target images! Here, you can stay close to the action, even while you're away.
Live Target images allow a personal, real-time view of an individual's target screen as he/she competes. Now, even if you can't travel to the event to watch in person, you can keep an eye on your son's, daughter's, friend's – anyone's score!
Click on the "CMP Live Targets" title above to visit the Live Targets home page.
Scroll down on this page to view a specific range and its firing points. Watch one target shot-by-shot or tune in to view the excellent marksmanship skills shown across the board.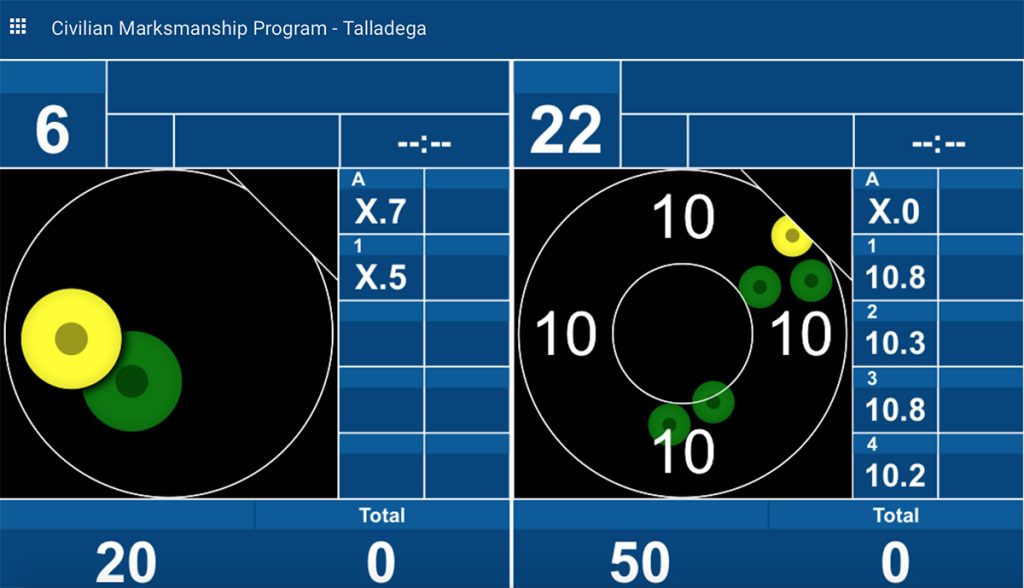 Talladega Marksmanship Park
Range 1 - 200/300/600 Yd Rifle (54 Positions) - Click HERE
Range 2 – 100 Yd Rifle, 50 M Rifle (35 Positions) - Click HERE (Stroll down the page until you see Range 2)
Range 3 – 50 Yd Pistol (25 Positions) - Click HERE (Stroll down the page until you see Range 3)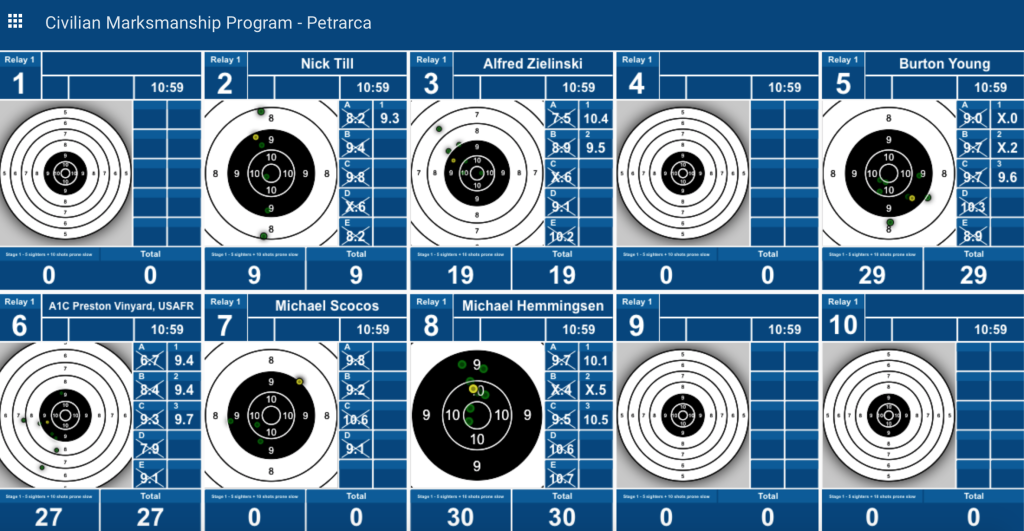 Petrarca Range
Located at Camp Perry in Port Clinton, Ohio, Petrarca Range featuring CMP Targets holds GSMM matches and is open to the public on Mondays, 10 a.m. – 6 p.m., March – December. Hours change from 10 a.m. – 5 p.m. in November, after Daylight Savings.
Rifle Targets (10 positions) - Click HERE
Pistol Targets (3 positions) - Click HERE
CMP Mobile Range - **Live Targets Coming Soon**
All year long, our CMP Targets featuring KTS technology are loaded up and assembled around the country at CMP Travel Events. Visit this link to view target images from our events in Oklahoma, Eastern Games (North Carolina), New England Games (Vermont) and Western Games (Arizona).
Air Gun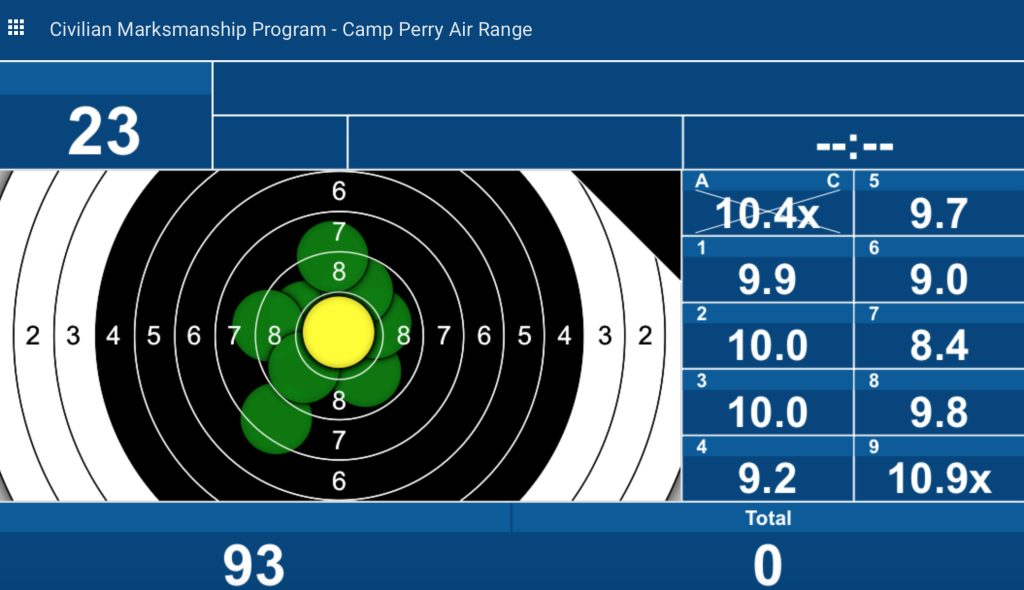 In late 2016, CMP upgraded our Air Gun Competition Centers to CMP Targets featuring technology by KTS. The 10-meter electronic targets accurately display instant shot scores next to each competitor as well as on monitors overhead and on our Live Target Images, simultaneously.
CMP South Competition Center
10 M Air Gun Range (80 positions) - Click HERE
CMP North Competition Center
10 M Air Gun Range (80 positions) - Click HERE
CMP Mobile Air Gun Range
10 M Air Gun Range (80 positions) - Click HERE