New England CMP Games & CMP HP Rifle Matches
Jericho, Vermont
September 21-29, 2024
September 20-28, 2025
Online Registration
Entry Form
GSMM Squadding
Housing & Meal Request Form
Housing & Meals Requested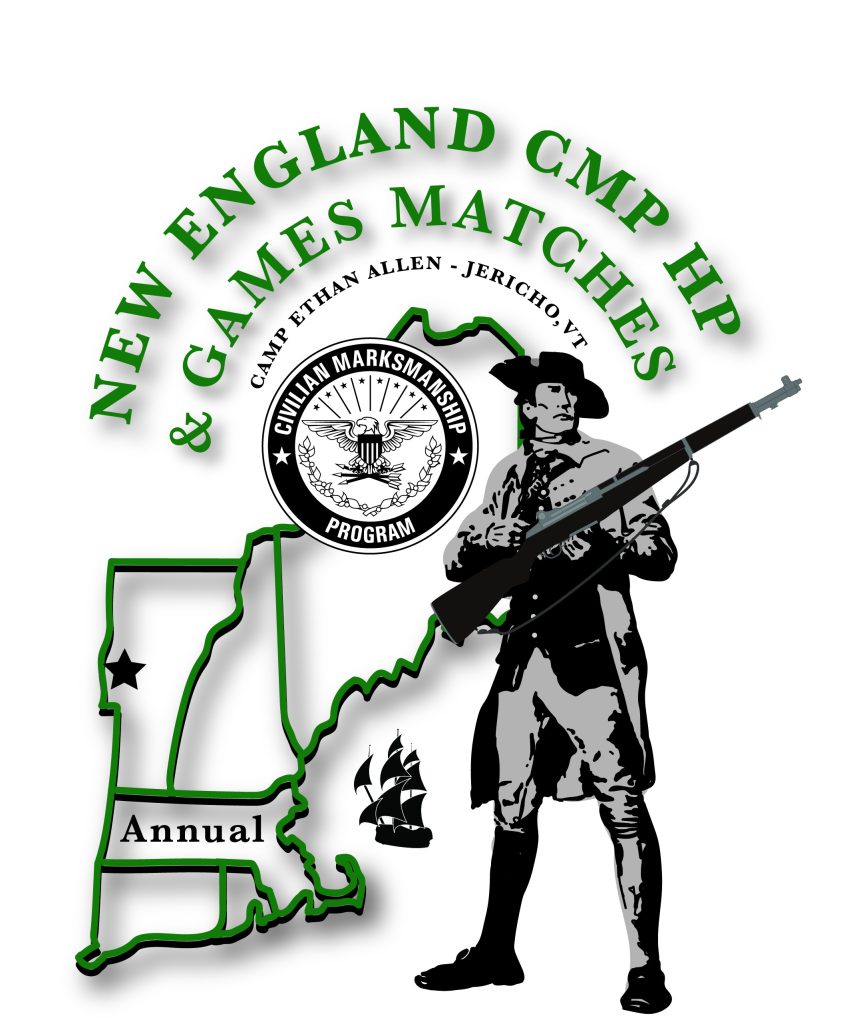 The New England CMP Games & CMP HP Rifle Matches, sponsored by the Civilian Marksmanship Program and hosted by Camp Ethan Allen Training Site and the Vermont State Rifle & Pistol Association, will be held in September at Camp Ethan Allen, Vermont.
The CMP Highpower Rifle Matches include a 4-Man Team Match, two CMP 800 Aggregate Matches followed by an EIC Service Rifle Match. Following the CMP HP Matches will be the CMP Games Matches. The CMP Games Matches include a Rifle Basic Class, Garand/Springfield/Vintage/Modern Military Matches, Carbine Match, Rimfire Sporter Match and Vintage Sniper Team Match. There are also several pistol matches for competitors to fire in including CMP As-Issued 1911 Pistol Match, Military & Police Service Pistol Match, 40 Shot Pistol Match, EIC Service Pistol Match, CMP .22 Rimfire Pistol EIC Match and Pistol 2-Man Team Match.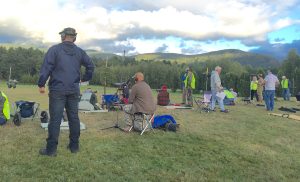 There will also be a GSM New Shooter Clinic and an M1 Maintenance Clinic held during the event. CMP Sales will be at the event with CMP memorabilia available for purchase.
All Competitors firing on the High Power range will be firing on Kongsberg Electronic Targets (KTS). The KTS system registers each shot and relays the location and score value to a monitor beside each shooter on the firing line. To view Electronic Target Scoring Rules, click here.
DIRECTIONS TO RANGE
The address for Camp Ethan Allen is 113 Ethan Allen Rd, Jericho, VT 05465. Directions to Camp Ethan Allen and the range are as follows. Entry to CEATS (formally Ethan Allen Firing Range), proceed to Ethan Allen Rd, then proceed .7 miles on Ethan Allen Rd to reach CEATS Main Gate. This gate may or may not have a guard present. If there is no guard proceed to the range. If there is a guard stop, identify yourself, state your purpose and show a valid driver's license to gain entry. More information and a map of Camp Ethan Allen are located at http://www.vsrpa.org/Map_To_CEATS_EAFR.pdf.
ACCOMMODATIONS & MEALS
Competitors may stay at Camp Ethan Allen in the Barracks for $20.00 per night. Competitors who would like to stay in the Barracks must complete the form listed above. Meals are also available and must be requested in advance by completing the form listed above. There will also be Camp Transient Quarters available to former and current military personal. Competitors interested in Transient Quarters will contact the Billeting Office at (802) 899-7028. Competitors can also find more housing information here at http://www.vermont.org/places-to-stay.
For answers to questions about the New England CMP Games & CMP HP Rifle Matches, contact the Vera Snyder at vsnyder@thecmp.org or call 888-267-0796, ext. 782.
SPONSORSHIPS
While CMP policy prohibits endorsement of any company product or service, we would like to recognize the following companies that will award their own separate products to the top shooters of the matches.
To become a sponsor, please fill out the CMP Matches Award Sponsorship form.
Companies may also download the CMP T-Shirt Sponsorship Form.