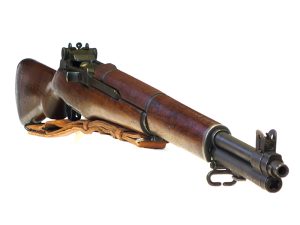 CMP offers several opportunities to buy - and service - vintage rifles, including direct sales, auctions and custom gunsmithing. If you are looking to completely outfit a custom M1 Garand, this is the place for you!
CMP operations, warehousing, inspection & repair, test firing, sales order processing and distribution activities are headquartered in Anniston, Alabama.
The federal law that established the new CMP authorizes the Corporation to sell surplus .30 and.22 caliber military rifles, parts and ammunition to qualified U.S. citizens "for marksmanship". Accordingly, the CMP sells government-surplus M1 Garands, .22 caliber target rifles and small quantities of other rifles to qualified purchasers. Net revenue from CMP sales is used to fund operations and programs and to supplement a permanent endowment.
The CMP operates two successful retail stores and an on-line E-Store for eligible customers to make purchases. Click on the icons below to find out more information about the CMP Sales Program or email us at [email protected].
IPLEASE NOTE: In the past several months, the CMP has been overwhelmed with orders for all products. Orders are processed in the sequence they were received. Please allow a minimum of 30-60 days for orders to ship. If you would like to check on your order, please email [email protected] (please include the order number (if known) in the subject line to expedite responses). If you call to check on your order, please expect long delays due to high call volume. Thank you for your support and patience!