Mike Carter
Nashville, TN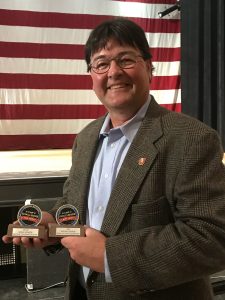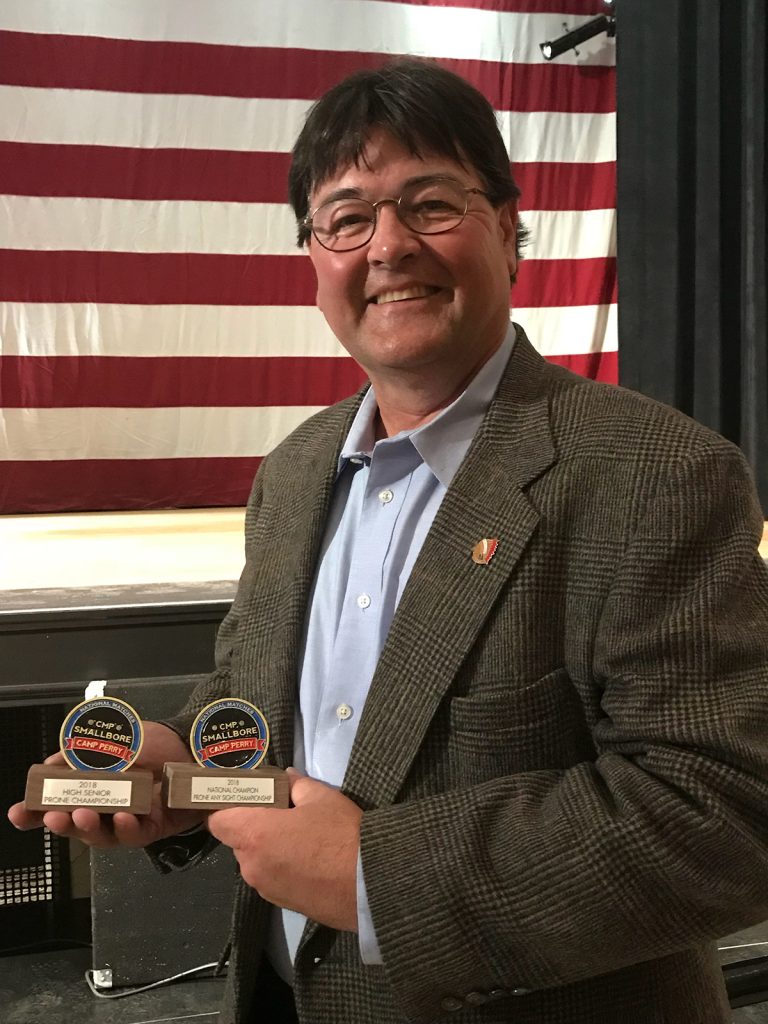 State Director Info
Background
Started shooting on a middle school rifle team in 1971, and I have been actively involved with competitive precision rifle shooting ever since. For my entire shooting career, I have been involved in smallbore rifle prone and 3-P shooting as well as Standing air rifle. I held master classifications in every smallbore and air rifle discipline I competed in from the NRA. I am retired from the active working world but still shoot competitively in smallbore prone and highpower prone. I am the assistant coach of the Harpeth Hall School 3PAR rifle team in Nashville. I am the president of the American Smallbore Shooting Association. I am the Smallbore Director for the Tennessee Shooting Sports Association. I am a NRA certified level 1 Range Safety Officer and also a level 1 coach. When CMP was beginning its smallbore program, I assisted CMP smallbore manager, Brad Donoho, by offering my suggestions, and I continue to provide input regarding smallbore shooting today. I am also the president of the Black Hawk Rifle Club which is one of the oldest smallbore rifle shooting clubs in the country, counting some of the greatest smallbore shooters in the country as members.
Awards
I have won numerous state championships in smallbore prone, 3-P and air rifle. In 2018, at the inaugural CMP smallbore Championships, I was the Any Sights prone winner, the overall Senior Winner and was 4th overall. In 2019, I was the overall Senior winner and 7th overall. In 2020, there were no matches, but I was the match director for the ASSA smallbore championships where we hosted over 180 of the best shooters in the country to shoot smallbore prone, 3P and F-Class. Most recently, in 2023, I was the TN State Smallbore Prone Champion, 4th with Iron Sights at the CMP Smallbore Prone Championships, 4th Overall at the NRA Smallbore Prone Championships and High Master winner at the Georgia State Prone Championship. I am also Distinguished NRA Prone.
Personal Info
I have been married for 24 years to Maria Carter. I have three children: Megan, Leanne and James. My hobbies center around the shooting sports world as it relates to shooting the center of a target with a rifle. I also have been an avid computer enthusiast since IBM released the PC computing platform in the early 1980s.
Reasons
As the coach of the 3PAR rifle team since 2015 and spending countless hours with the CMP at Anniston, and Camp Perry, I felt the state of Tennessee being without a voice was long overdue. I believe my competitive shooting interest, communication skills and current involvement with youth shooting sports puts me in a good position to help the CMP and the youth shooting programs in Tennessee succeed in their mission.
Goals/Hopes
My goal as the CMP Director for Tennessee will be to bring all of the youth shooting sports programs together so they at least know who their peers are throughout our state. This would start by gathering the data and building the database that will contain the information for each of these teams and also host this data on a web server where it can be updated as needed not only by the Director but the individuals leading those respective programs. I have done this with the ASSA and have the knowledge and skill to make this more than just a list on a spreadsheet. Bringing everyone together in Nashville for TN State 3PAR championship is already something I am part of, as Harpeth Hall has been hosting this event at Montgomery Bell Academy for several years now. I would also like to generate an interest in smallbore rifle shooting so the youth from our state will have a desire to continue shooting beyond high school, maybe finding a way to one of the collegiate shooting programs in TN or nearby. I envision the CMP shooting sports as being the feeder program to our collegiate- and national-level teams, and I would be proud to be part of making that happen.
---
CMP Welcomes New State Directors: Maine, Delaware and Tennessee
By Ashley Dugan, CMP Staff Writer
The Civilian Marksmanship Program (CMP) would like to announce the addition of three new State Directors: B.P. Murphy of Maine, Tony Rowe of Delaware and Mike Carter of Tennessee.
The CMP State Directors are representatives who help boost marksmanship programs by providing leadership, resources, program information, coordination, networking, motivation and publicity for marksmanship activities within their respective states.
B.P. Murphy – Maine State Director:
B.P. Murphy of Hallowell, Maine, began in marksmanship as a junior smallbore athlete in the mid-1980s. He soon became interested in highpower service rifle and decided to attend the Camp Perry National Matches for the first time in 1990, where he made lasting connections with other like-minded individuals on the range. Murphy is a Distinguished Rifleman and has made the President's Hundred three times, with two top-10 finishes. He's a U.S. Army Reserve team veteran and is married with two teenage boys. Interestingly, Murphy also dabbles in amateur astronomy.
"My primary interest in becoming a State Director is to improve communication among the various clubs and shooting programs," he said. "Finding information online should be reasonably easy, but I have found that in many cases the clubs have a limited presence and are technologically challenged."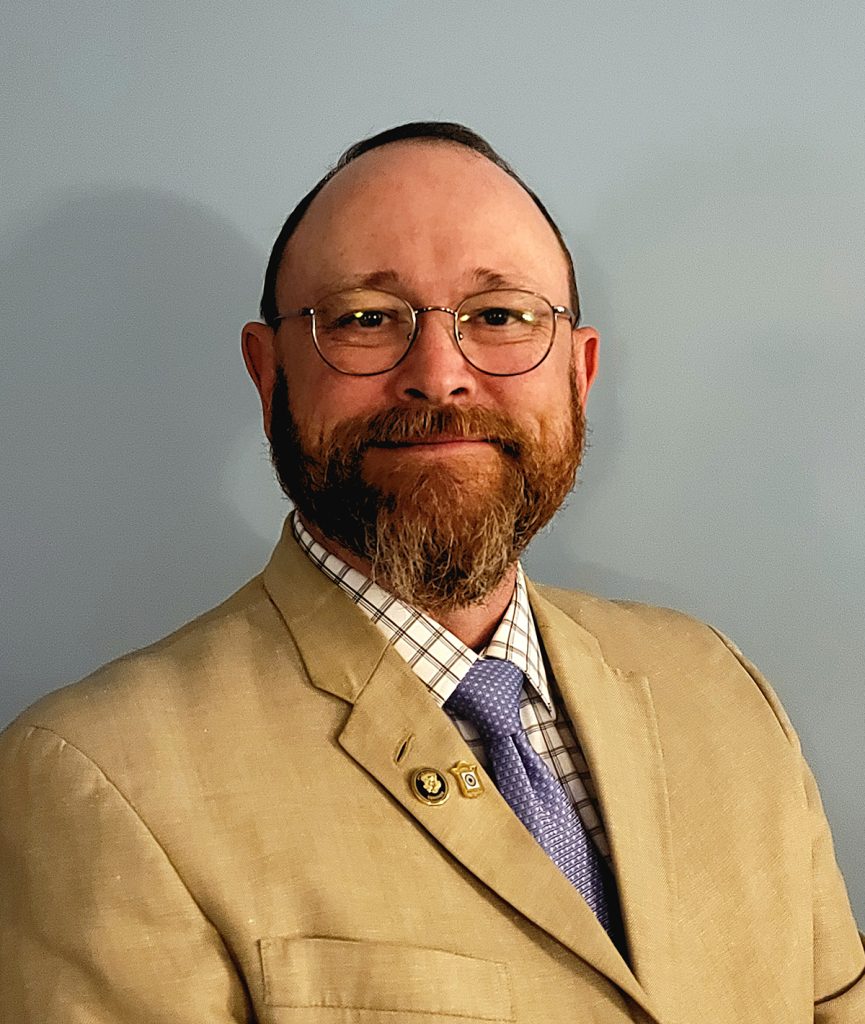 "I also want to increase the number of trained instructors and coaches in the state," he went on. "Junior shooting sports athletes deserve high quality instruction from the volunteers they have in their programs. Formalized training is the first step on that journey."
Murphy admits the shooting sports infrastructure in Maine needs some improvement, with focus mostly needed on indoor shooting ranges. He hopes to make "dirty and dingy ranges" a thing of the past and to familiarize youth athletes with modern electronic target systems whenever possible.
Anthony (Tony) Rowe – Delaware State Director:
Tony Rowe of Felton, Del., has been involved in marksmanship since he was eight years old. His start in competitive shooting came when he joined the Seaford NJROTC unit. He showed the unit the benefits of the sport and has taught the program for the last eight years, competing in area championships and even at the national level. Rowe is married and enjoys spending time with his many children and grandchildren. He's also an avid motorcyclist.
"My biggest joy and pleasure is watching the young shooters excel in their endeavors to become proficient and embrace the aspect of shooting competitively," he said. "I want to increase the ability of young men and women to learn and enjoy the sport of shooting in the same manner as I do. I also want to increase awareness of gun safety and the importance of teaching it to as many as possible."
As a State Director, Rowe hopes to make as many contacts as possible to support junior programs and to increase access across Delaware to help programs thrive and grow.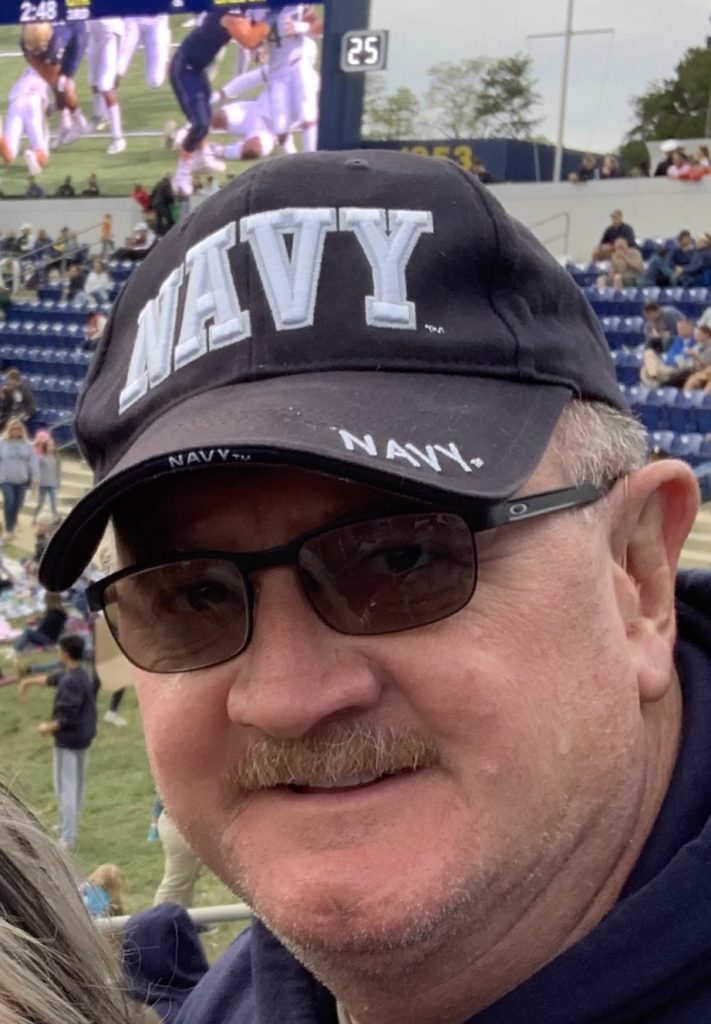 Mike Carter – Tennessee State Director: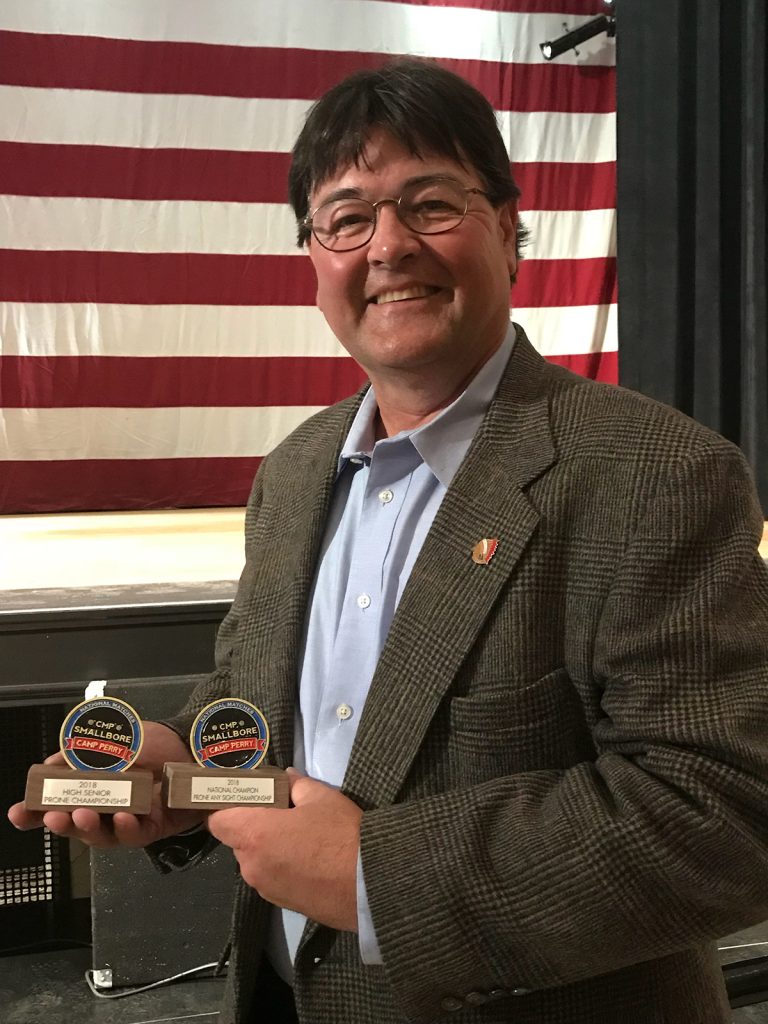 Mike Carter of Nashville, Tenn., started in marksmanship back in 1971 on his middle school's rifle team and has been actively involved ever since. He mainly competes in smallbore rifle and standing air rifle while also participating in highpower prone, on occasion. He's involved with several marksmanship clubs and associations in smallbore and air rifle and even offered his own suggestions to CMP smallbore manager Brad Donoho for growing the smallbore program. He has acquired numerous wins at the state and national level, including at the CMP National Matches at Camp Perry. He's married, with three children, and has been a computer enthusiast since the 1980s.
"As the coach of the 3PAR rifle team since 2015 and spending countless hours with the CMP at Anniston, and Camp Perry, I felt the state of Tennessee being without a voice was long overdue," he said. "I believe my competitive shooting interest, communication skills and current involvement with youth shooting sports puts me in a good position to help the CMP and the youth shooting programs in Tennessee succeed in their mission."
As State Director, Carter hopes to create a statewide database of youth programs to bring junior athletes together and help their teams grow. He is also dedicated to generating interest in smallbore competition – in turn, encouraging young athletes to join collegiate- or national-level teams and continue in marksmanship throughout their lifetimes.
Learn more about these and all other CMP State Directors through our website at https://thecmp.org/training-tech/state-director/. You may also apply for vacant State Director seats – currently available in Washington State, Nevada, North Carolina and Vermont.
Questions on CMP State Directors? Contact Sylvia Schoewe at (419) 635-2141 ext. 726 or email sschoewe@thecmp.org.