J. Nelson & Barbara Shew
LEBANON, OREGON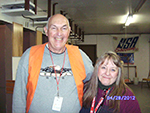 ---
CMP Returns to Oregon for Rifle and Pistol Marksmanship 101 Courses
EAGLE CREEK, Oregon – On the weekend of May 14-15, Civilian Marksmanship Program (CMP) staff members traveled to the Douglas Ridge Rifle Club and the Estacada Rod & Gun Club in Oregon to conduct the Rifle and Pistol Marksmanship 101 courses. It was the CMP's second trip to the state for marksmanship training and education and its first since the beginning of the official start of the Marksmanship 101 program in 2021.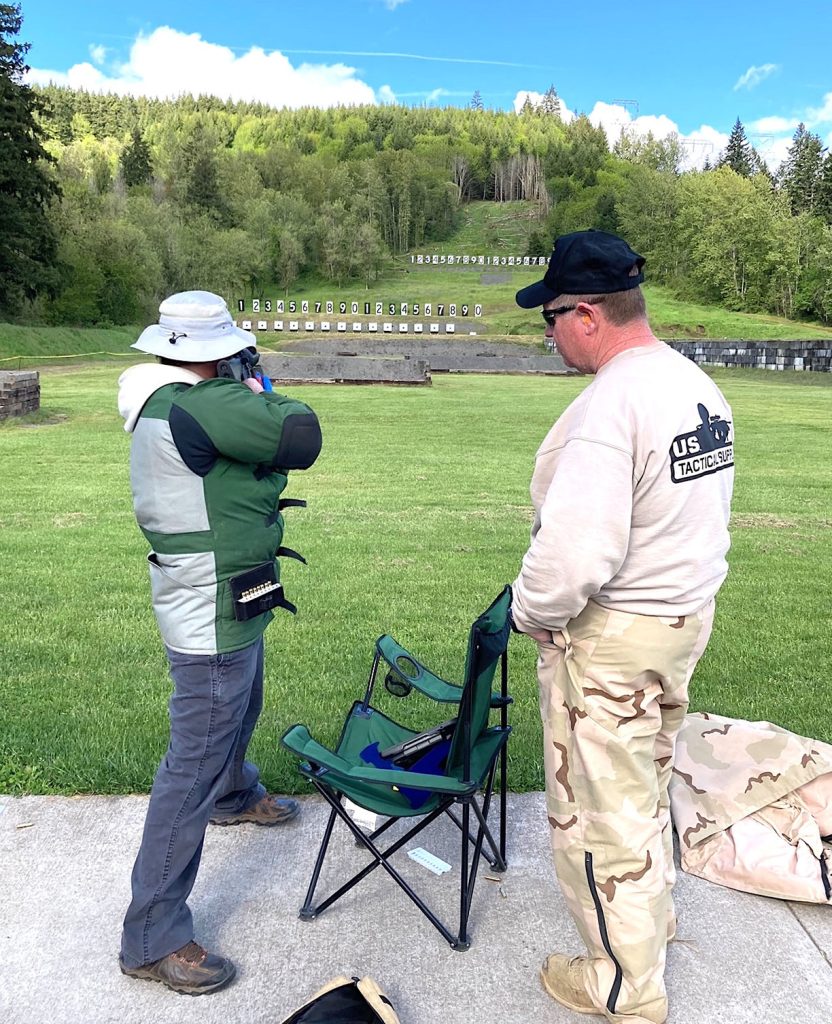 The CMP's Marksmanship 101 Courses are designed to train individuals on rifle or pistol essentials and competition basics in a closely monitored setting. Utilizing the talents of qualified CMP staff and world-class instructors, participants learn through classroom discussion and active training on the range. Near the conclusion of the course, students apply all they have learned in a true M16 rifle or M9 pistol Excellence-In-Competition (EIC) match, fired under close supervision of the mentors on the line.
In the CMP's first visit to Douglas Ridge in the summer of 2019, the CMP hosted a whopping 73 participants in the CMP Rifle 101 classroom instruction and M16 EIC match – with the top seven competitors earning four introductory EIC points. The CMP's return trip to the club in 2022 saw more than 50 participants in the classroom and 41 competitors in the four-stage EIC rifle match.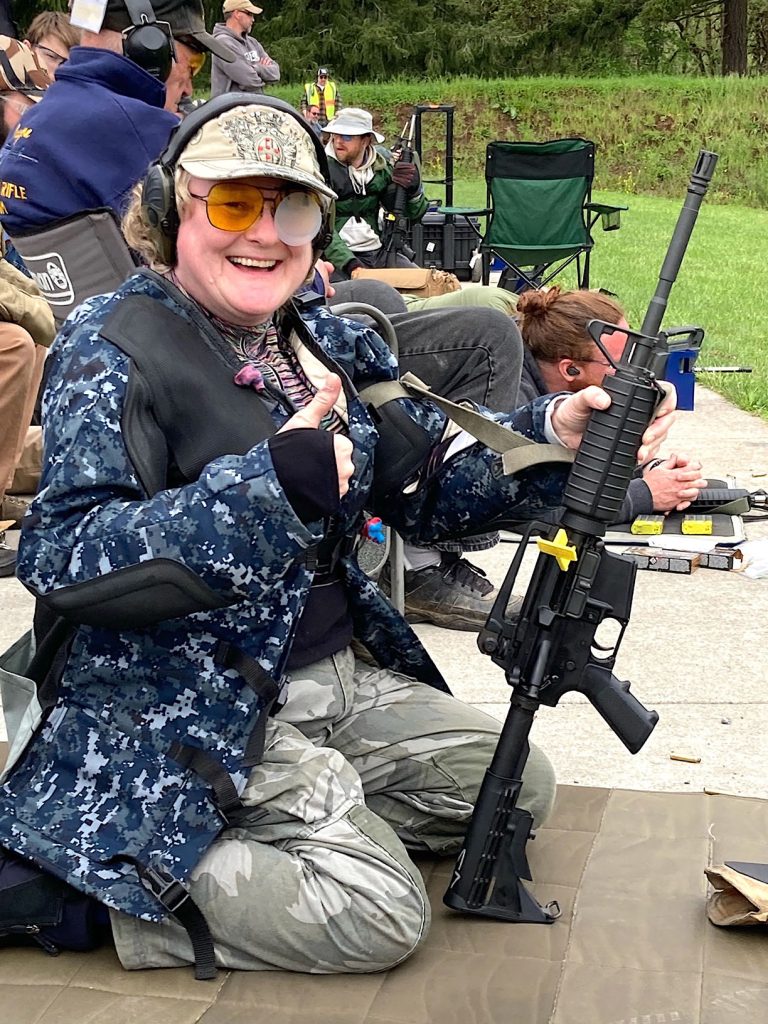 "It was a great turnout for the two-day event," said Steve Cooper, CMP's education, training and marketing manager.
SFC Alex Deal and SGT Jarrod McGaffic of the U.S. Army Marksmanship Unit (USAMU) played a significant role in the classroom and on the range for the Rifle Marksmanship 101 portion, demonstrating position techniques and discussing the mental aspects of marksmanship competition.
After classroom instruction and indoor position demonstrations on a rainy morning of May 14, the group moved outside to the range under sunny skies. There, the group worked on position skills with coaching from the USAMU and the Oregon Service Rifle team and 20 rounds each of slow-fire and rapid-fire practice, in any position, to complete their first day of training.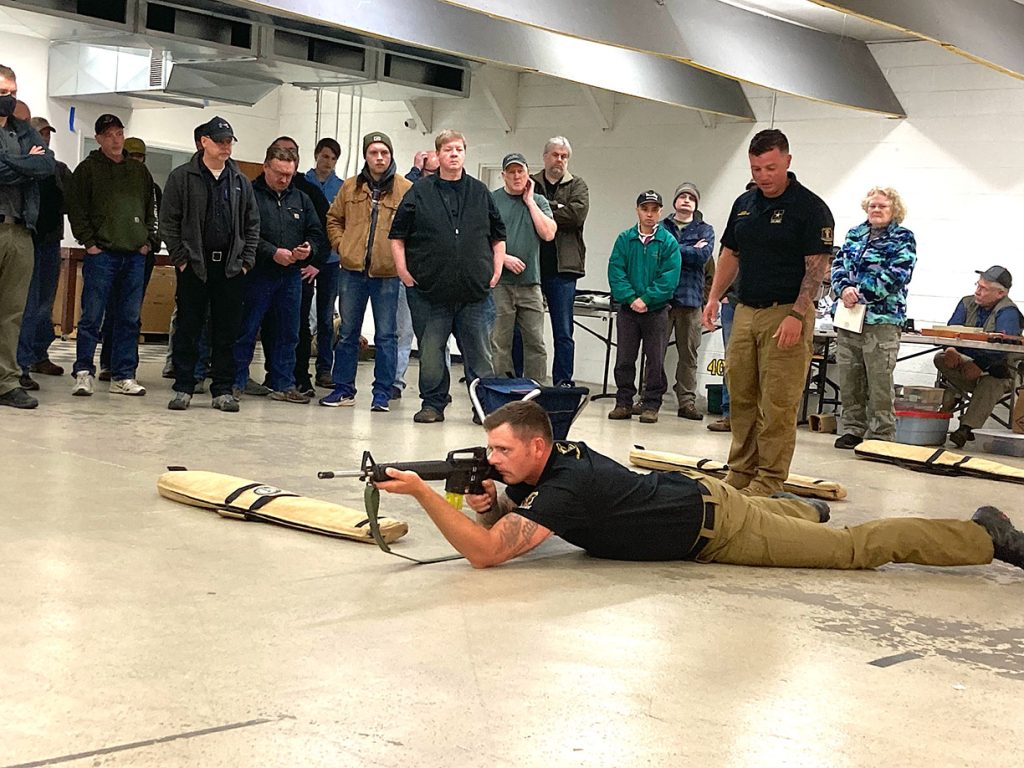 On Sunday, Scott Brady, 65, of Albany, Oregon, led all competitors in the rifle match with a score of 385-12X – claiming his four introductory EIC points. Points are accumulated in EIC events, with 30 needed to earn a coveted Distinguished Badge. Also earning points were Kyle Rozman, 36, of Albany, Oregon, with 383-18X, and David Willis, 59, of Beavercreek, Oregon, close behind with a score of 382-8X. Erik Westenskow, 54, of Portland, Oregon, rounded out the group of EIC point winners with a 379-11X.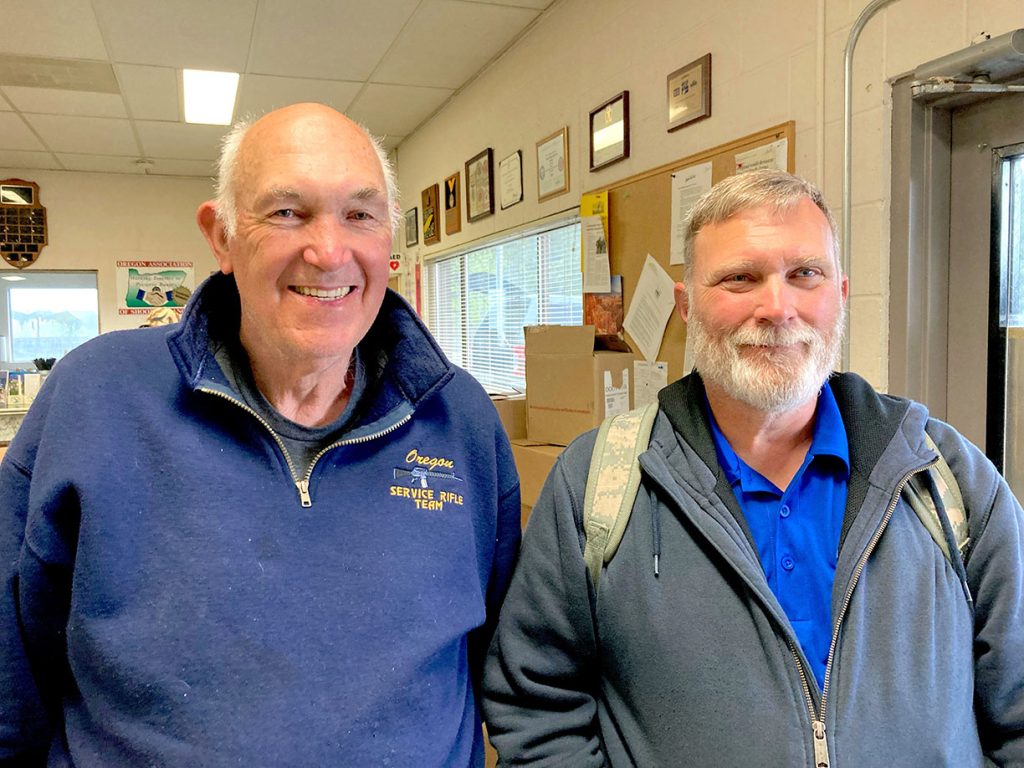 New since 2019, the adjoined Pistol Marksmanship 101 course was led by CWO 5 Larry Grace, Jr., recently retired from the Vermont National Guard and a past U.S. Army Small Arms Combat Pistol Champion. He spent over 40 years in the military where he was taught by exceptional instructors who refined his skills over his career.
During the training in Oregon, Grace conducted interesting classroom discussion as well as a follow-up bullseye practice and M9 EIC pistol match – fired at the Estacada Rod and Gun Club, located just down the road from Douglas Ridge.
"Shooters are exceptionally open when it comes to helping others," Grace said. "Regardless of your skill level, if you have a question, ask other shooters. We all recognize that we were once that new shooter, unsure of the course of fire or how to score properly, and we relied on the kindness of others to show us how."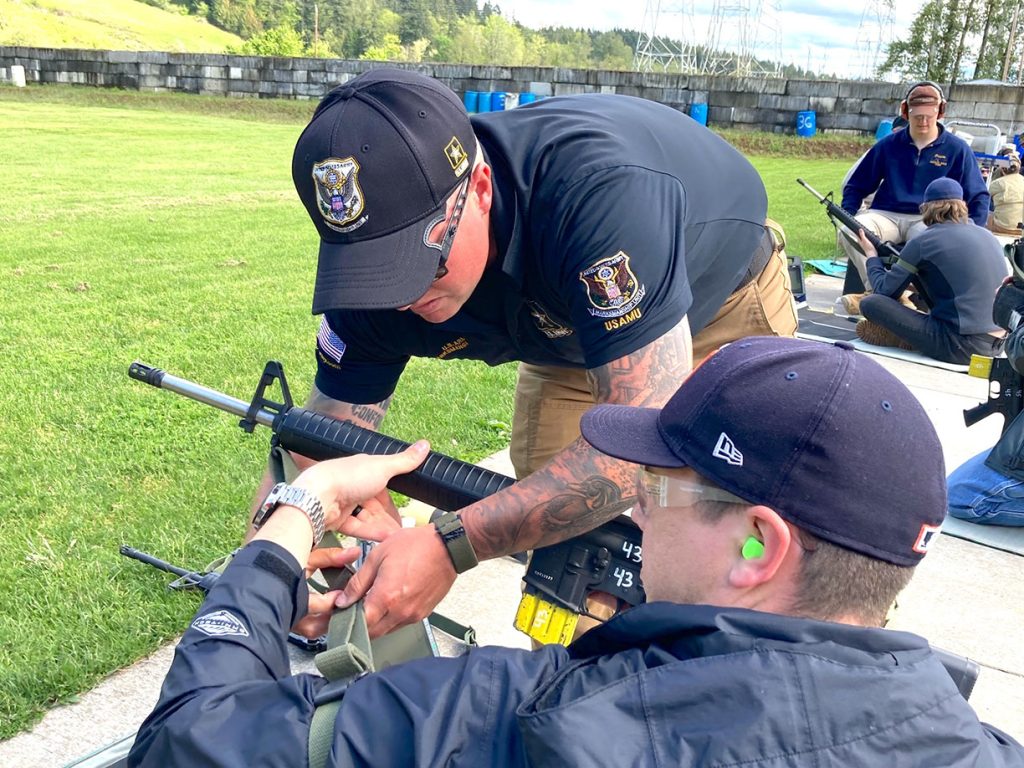 He went on, "This sport is amazing because anyone, from any background, can excel. The new shooter you're assisting today could very well be the next state champion, national record setter or Olympian! How cool would it be if you were the one that started them on that journey?"
Participants in the Pistol Marksmanship 101 group were a mix of younger and older, male and female students. The newly constructed pistol range used by the class was filled at every firing point in two relays.
"It's apparent that there's some real interest from folks in the area to both learn how to shoot a pistol as well as apply their skills in matches," Grace said. "I absolutely love teaching people the fundamentals of marksmanship. I think it's important to take the knowledge that's been given to me and share it with others."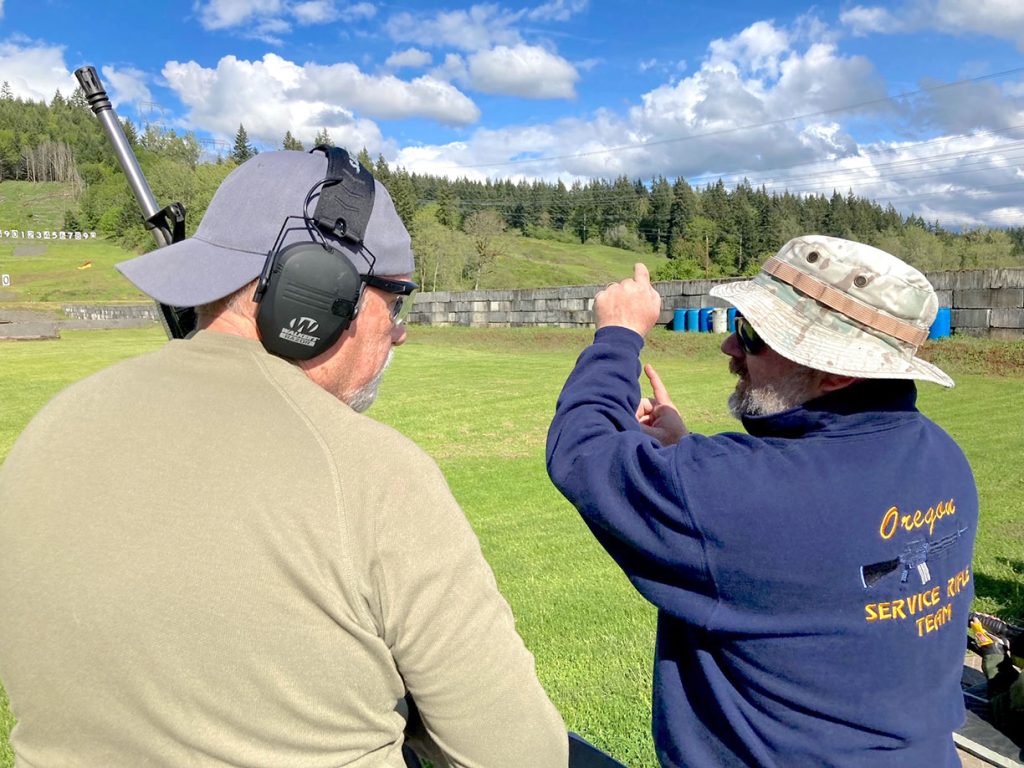 Timothy Roark, 66, of Brush Prairie, Washington, led all competitors with a score of 245-3X in the M9 match. Roark's series of 80-2X, 84-1X and 81 in slow-fire, timed fire and rapid fire at 25 yards earned him his four introductory M9 EIC pistol points toward the Distinguished Pistol Shot badge.
Rounding out the top four match leaders were Glenn McDermott, 69, of Lakewood, Washington, with a score of 234-1X and Eric Blatter, 70, of Sandy, Oregon, with a total score of 221-1X, in an X-ring tiebreaker with Stephen Joncus, 62, of Boring, Oregon, who fired a score of 221. A total of 23 competitors fired in the M9 service pistol match.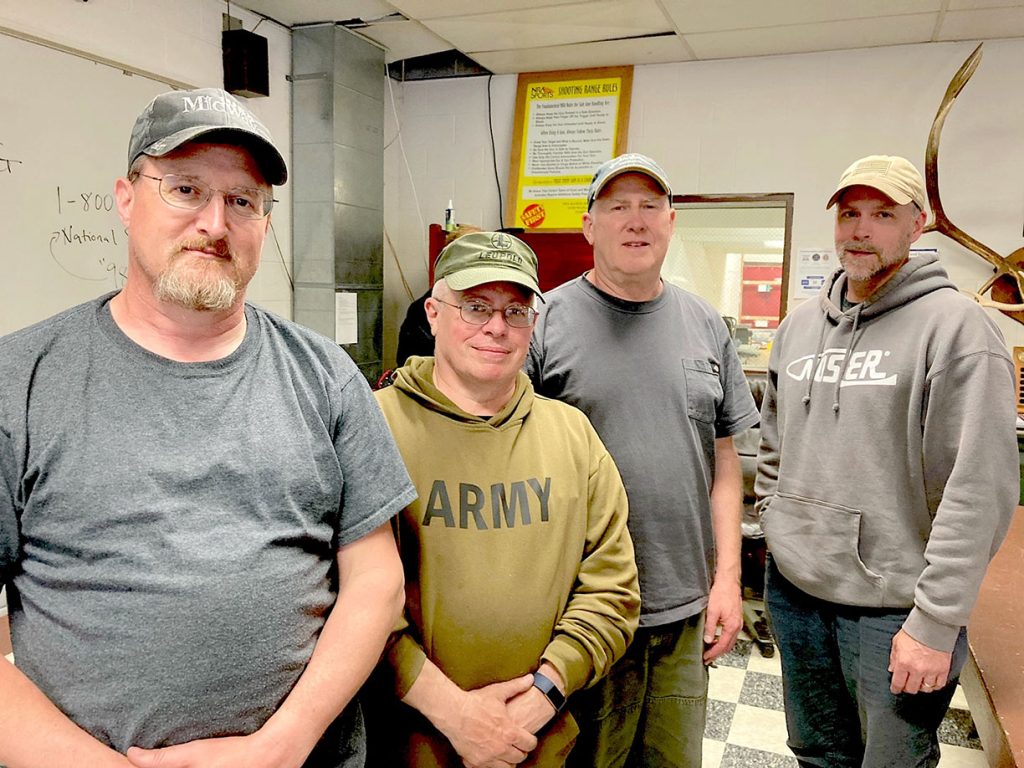 "I hope that everyone who attended the class learned something that they can apply the next time they go to the range," Grace said. "By applying these new lessons, I hope they begin to feel more confident in their capabilities and continue to improve as time goes on. I also hope they enjoy their time, not just during the class, but every time they go to the range."
To view complete results from the CMP Rifle 101 and Pistol 101 events, log onto https://ct.thecmp.org/app/v1/index.php?do=match&task=edit&tab=results&match=22442.
More About the CMP Marksmanship 101 Courses:
The Marksmanship 101 courses are designed to accommodate those familiar with marksmanship as well as those completely new to the sport. Previous knowledge and experience are not required to participate in these educational opportunities, held around the country each year. Firearms and ammo are provided by the CMP, with personal shooting jackets and gloves permitted on the range. Hearing and eye protection are required during live firing.
Upcoming courses on the Marksmanship 101 schedule include:
June 18-19, 2022 – Fairfax Rod & Gun Club; Manassas, Virginia
September 18, 2022 – New England Games; Jericho, Vermont
October 1-2, 2022 – Illinois State Rifle Association; Bonfield, Illinois
October 16, 2022 – Oklahoma Games; Oklahoma City, Oklahoma
November 15, 2022 – Talladega 600; Talladega Marksmanship Park, Alabama
March 10, 2023 – Western Games; Phoenix, Arizona
April 28, 2023 – Eastern Games; Camp Butner, North Carolina
Find more about these courses at https://thecmp.org/training-tech/marksmanship-101/.
Welcome to Oregon's CMP State Director Page
Follow this page for the latest updates and news in the state of Oregon.