Richard Bogath
BARNEGAT, NEW JERSEY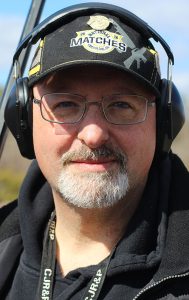 State Director Info
Background
In over 20+ years of competitive shooting, nothing has challenged me more than getting introduced to competitive Precision Pistol shooting. Grinding through years of achievement led me to an opportunity to coach our local NJ Juniors and then, as of 2014, becoming the head coach of the New Jersey Junior Pistol Team, helping lead them to victory at the national championships three years running.
Awards
2015 New Jersey State Coach Of The Year
Personal Info
Married with 2 beautiful daughters (neither of which shoot...go figure). Hobbies include firearms instruction in all disciplines, competitive shooting, action pistol, HP rifle, trap, precision pistol. Interests include cooking, SciFi, olympic level coaching, family and good friends.
Reasons
I live for the junior programs we can create and expand on those already existing. There is also great need for more junior pistol events with the CMP to match what is available with rifle.
Goals/Hopes
Fingers crossed for the new junior state team air pistol team we just put together! It's also important to me that we continue to promote friendly competitions between state juniors and expand interest in the programs that are being developed.
---
Welcome to New Jersey's CMP State Director Page
Follow this page for the latest updates and news in the state of New Jersey.