Mike and Nancy Jochum
BEATRICE, NEBRASKA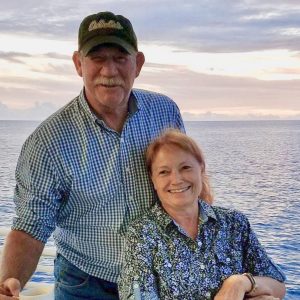 State Director Info
Background
Mike & Nancy began their involvement in competition shooting sports in 1996. Their oldest son was interested in competition shooting and Gage County had no formal 4-H shooting club, just a BB gun tournament at fair. After receiving their NRA/4-H training in rifle, they started the first 4-H shooting club in Gage County. In 1998 they qualified a BB Gun team to attend the National Daisy/ Jaycee Championship Match. The club has qualified a team almost every year since. Several National Titles have been won by the club, including the National Daisy/Jaycee BB Gun Championship, National Daisy/Jaycee Air Rifle Championship, National Junior Olympics, NRA National Championships, National American Legion Championships, along with many State Titles.
Awards
In 2002 Howard Moody, the NRA's National Coach Trainer, appointed Mike & Nancy to the National Coach Development Staff, (NCDS). In 2003 the Civilian Marksmanship Program (CMP) appointed Mike & Nancy as their Junior Shooting Sports Director for the State of Nebraska. In 2012, Mike started the first state development team which works with the top 4-H competitors in the state. Several of the members of the development team have gone on to shoot at the college level.
---
Welcome to Nebraska's CMP State Director Page
Follow this page for the latest updates and news in the state Nebraska.