Steven Knutson
Andover, MINNESOTA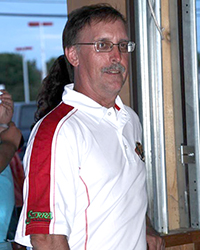 State Director Info
Background
Started shooting over 40 years ago in small bore and then started shooting shot gun and High power. Later in Life I added Pistol and international air Rifle and Pistol. I have also been lucky enough to have a 300m electronic range just minutes form my house!
Awards
I compete as a High master in rifle competition and am a member of the US Long Range team.
Personal Info
Single, no kids except my guns!
Reasons
I love anything to do with shooting and coaching new shooters and growing the sport.
Goals/Hopes
Continue having more kids move on to Collage shooting programs and be great shooting examples for other youth.
---
Welcome to Minnesota's CMP State Director Page
Follow this page for the latest updates and news in the state of Minnesota.