Maureen Trickett
WOBURN, MASSACHUSETTS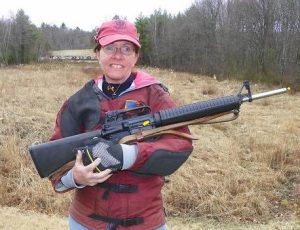 State Director Info
Background
Interest in shooting began 20 years ago when my children began shooting in local clubs and then moved on to completive shooting. I began to volunteer for their coaches scoring and doing match results. I moved on to traveling with the teams and volunteering at matches, both locally and nationally. When my son began shooting I started taking coaching classes preparing myself to take over the junior program at our local club. I then took the juniors at the club to the next level and formed a team to which we started traveling, first locally and then competing in several national matches across the country. I progressed with my coaches training as with the growth of my junior program. I later took over the State coaching position to which I held for over 6 years, before resigning to return to developing a club team in my area. I have now spread my advanced shooting program to cover three clubs in my area for any junior who wishes to do competitive shooting and if there are more my door will just open wider to let them come. I also help juniors develop who wish to someday achieve a position on a college or military shooting team. During the last 12 years I have expanded my knowledge and program into highpower shooting. Some juniors choose to cross train in highpower, smallbore and air rifle to improve their shooting skills. I also compete in both the smallbore, highpower disciplines and long range is my favorite. I have just added archery to my new list of loves. I am not very good yet but I am determined and love the outdoors. As a member of the National Coach Development Staff, I have developed two programs for the NRA to educate shooters at National competitions. One was on "Traveling with juniors to the National Competition's" and "Creating a Shooting Resume''. I have also run several junior clinics each year for smallbore, air rifle and highpower for various skill levels. During the past year I have become involved in the Para-Olympic air rifle shooting. I have been working locally with one veteran and also helping Bob Foth with the Para military team at the last World Cup held at Fort Benning.
Awards
Coaching Credentials: Club Coach for Massachusetts Rifle Association – 15 years Beginner, Intermediate and advanced rifle program Club Coach for Reading Rifle and Revolver – 7 years Advanced Rifle in smallbore and air, junior highpower rifle Massachusetts State Coach 6 years I.S.S.F B Judge NRA – Level 3 Advanced Coaching Certificate NRA – Level 2 High-Power Certified Coach NRA – Certified Referee NRA – Certified Line Official NRA – National Coach Development Staff USA Shooting Level 1 Rifle Certificate Certified in First Aid and CPR Volunteering: NRA - National Air Gun Match in Oregon as the Match Referee Camp Perry – volunteered scoring and verifying in both rifle and pistol events volunteered in cash office NCAA rifle and pistol events - volunteer on the line. This year I was trained and ran the 25 meter range during training, including the computer system and assisted in the final events and worked the finals in air pistol. USA Shooting – Volunteered in chaperoning the competitors in the dorms Volunteered in scoring in both rifle and pistol events and equipment check Nationals – anti-doping volunteer Civilian Marksmanship Program – Massachusetts State Director Guest speaker on junior marksmanship Volunteer for highpower camp in Butner North Carolina. Director of two highpower junior camps in MA Member of the (DCM) "Designated Civilian Marksman" Unit Volunteer scoring and misc. duties during the National Matches GOAL – Gun Owners Action League of Massachusetts Smallbore Director for 7 years Friends of the NRA – 2 years chairing a committee dinner
Personal Info
Maureen – Smallbore, Air Rifle, Highpower, Long Range – Master Husband Charlie, highpower, pistol – high master, Distinguished Daughter Kathleen – 29- rifle shooter – member of the OLE Miss Women's rifle team 1 year Living in Malden, MA. Daughter Jennifer – 28 – Pistol Shooter – Member of Ohio State Pistol Team 4 years, multiple awards and National Record holder, All American all events, Past member of the Olympic Development team. Married living in Columbus, Ohio. Son Kevin – 23- Rifle and Highpower shooter – Set National record in air rifle at age 10, National Champion of CMP and NRA week Camp Perry as a junior, Member of the Army Marksmanship Unit for Highpower, Distinguished, 8 time Presidents 100. Stationed in Columbus, GA.
Goals/Hopes
The future is never 100% as I have seen this past year dealing with my son-in-law and his battle with cancer. Seeing this has made me realize how short life can be when threatened. I do not want to say I will do or want to do things someday anymore. I want to do it as soon as I can to get things done today that I may not get to do in the future. I see many talented young men and women out there and would like to see that they are able to reach their potentials and have all the chances to achieve this. I would love to be able to do this as a full time job someday in the future or to win the lottery and build my own air range with all electronic targets in the New England Area. I love the shooting sports and the people involved and I wish to see it grow and develop and not decrease and disappear.
---
CMP Awards First Distinguished Marksman Badge Points – A Program for Disabled Athletes
As part of its role in the marksmanship community, the Civilian Marksmanship Program (CMP) is appointed the honor of distributing Distinguished Badges, the highest individual awards authorized by the U. S. Government for excellence in marksmanship competition. Individuals earn a badge after firing in Excellence-In-Competition (EIC) events and earning at least 30 EIC points and other requirements.
Though the program is offered to competitors in a wide assortment of firearm disciplines, the physical constraints to earn a badge on the firing line left a population of marksmen and women unable to earn a badge of their own – those bearing debilitating conditions.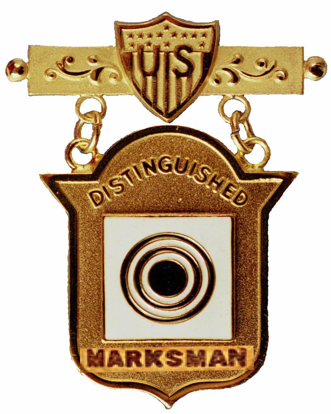 Thankfully, in 2019, the CMP introduced the Distinguished Marksman Badge, which allows competitors with a permanent disability or impairment that requires the use of adaptive firing positions, equipment or techniques to become eligible to earn the necessary credit points towards a badge in EIC events.
After a long wait, on July 10, 2022, the very first Distinguished Marksman EIC points were awarded.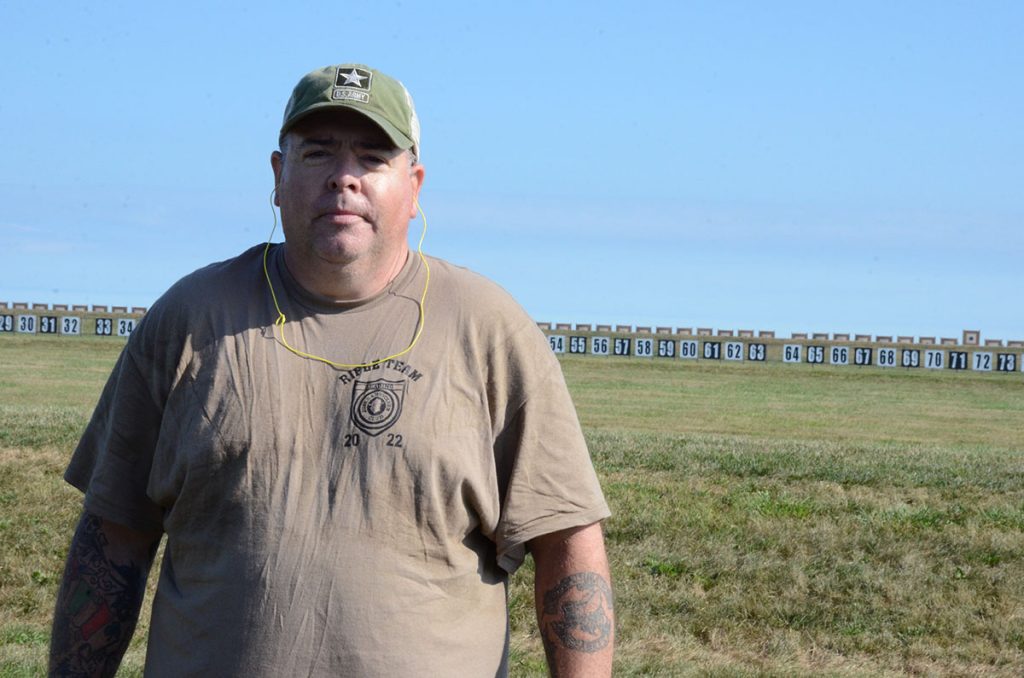 "I love shooting and wanted to go Distinguished," said Mark Walsh, 52, of Stoneham, Massachusetts, who was the recipient of the points. "I think it would be a great achievement for a disabled veteran to accomplish and maybe inspire others with disabilities to get into our great sport."
Walsh began in marksmanship when he joined the Navy Reserve as a Seabee in 2000. There, he made a connection with a superior who taught Walsh how to use a firearm for more than just occupational use.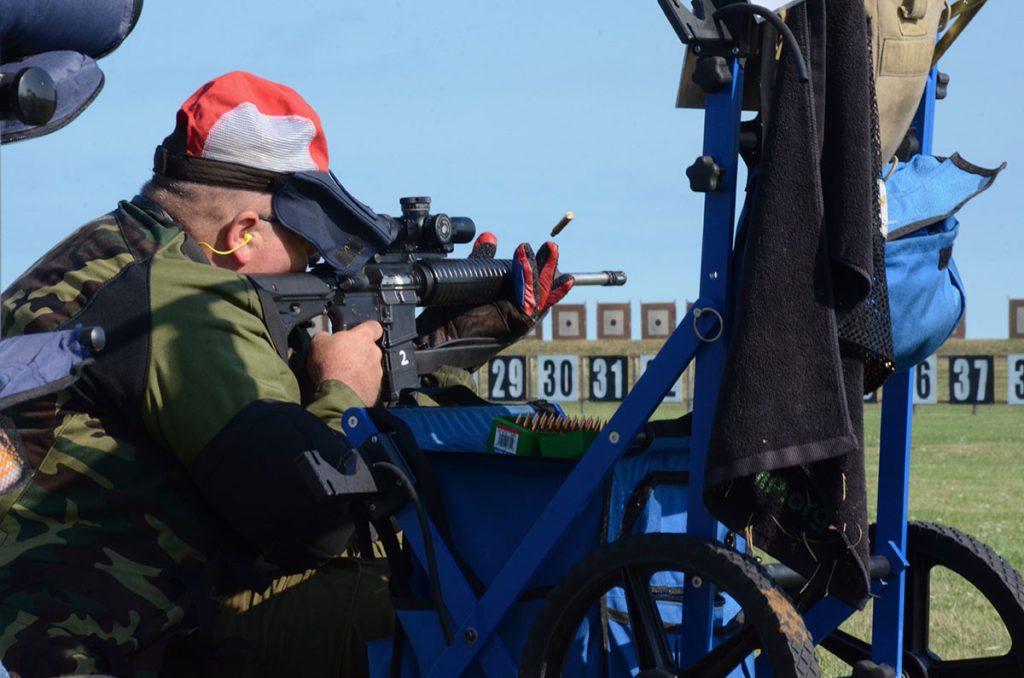 "We had to qualify every year with a M16," Walsh explained. "My chief, Franco Scarpino, was a highpower shooter. He taught me how to shoot and got me into shooting."
In 2003, Walsh went into the Army Reserve as a combat engineer. The position carried him to Iraq from 2004 to 2005, and it was during his stay that he gained the injuries that would take him away from marksmanship competition.
Walsh developed a degenerative disc disease in his lower back and neck, which causes neuropathy in his hands and legs. He also has arthritis in both knees as well as his back, neck and hands. Additionally, he's had to have reconstruction surgery on his left knee to remove scar tissue and both menisci (the meniscus cartilage that acts as a shock absorber for the joint).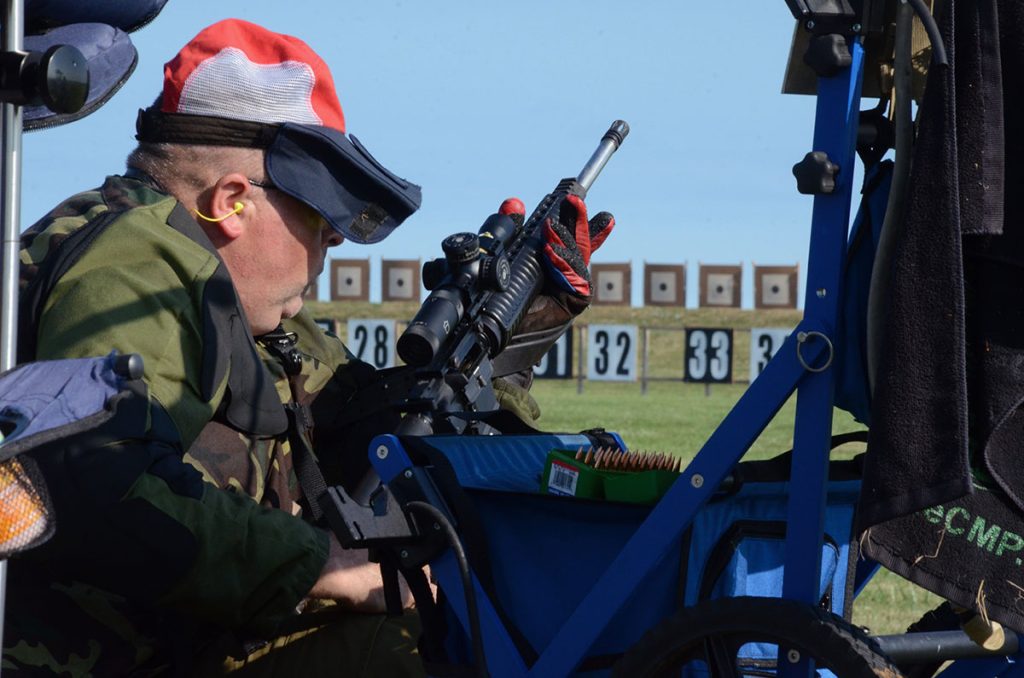 His ailments left him unable to carry out the required, legal positioning in competition that would keep him eligible for regular EIC points and made competing difficult, so, he retired from the sport. In 2020, he realized how much he missed the range, and, with a new chance at a Distinguished Badge, decided to again take to the firing line.
"I really like all the focus, attention to detail and discipline that is needed to break a good shot," he said of his love of marksmanship, "Also, the camaraderie with other shooters, especially fellow veterans."
On the range, Walsh competes in a variety of disciplines such as highpower, mid-range and smallbore rifle. Now set out to finish what he has started with his badge journey, Walsh is hopeful for the possibilities – especially given the encouragement around him.
"I am very honored to be able to be the first one to earn points," Walsh said. "I have some great people who support me and coach me. People in this sport are great and very willing to help anyone out."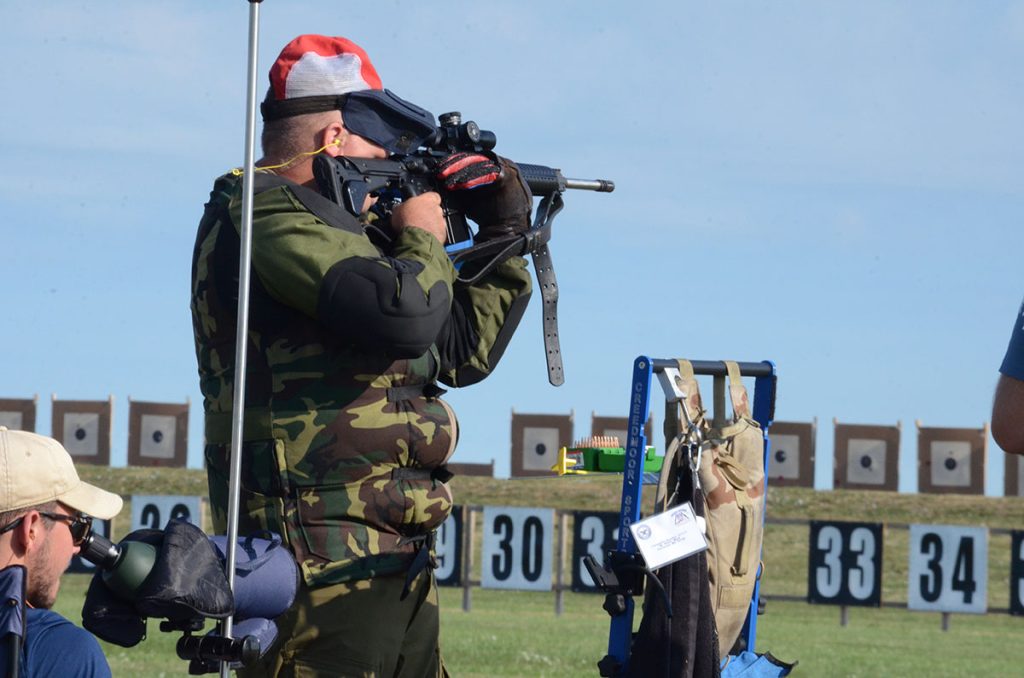 He credits members of the nearby Reading Rifle & Revolver Club (where he often competes) like Maureen Trickett, Charlie Trickett and Bob Ward for assisting in his training.
"I will continue to work with these great people and my scores will continue to rise," he said with confidence.
For anyone else whose bodies feel unconditioned for the firing line but wish to accomplish something new in the marksmanship world, Walsh has simple yet profound advice.
"Just get out there," he said. "Most importantly, practice as much as you can. This is a great sport that you can do well into your golden years. I didn't start back shooting until I was 50. If I can do it, anyone can."
He went on, "Self-care is number one. Physical therapy and occupational therapy have really helped me be more mobile. Use the resources that are available. There are organizations out there to help with getting equipment, guns and transportation."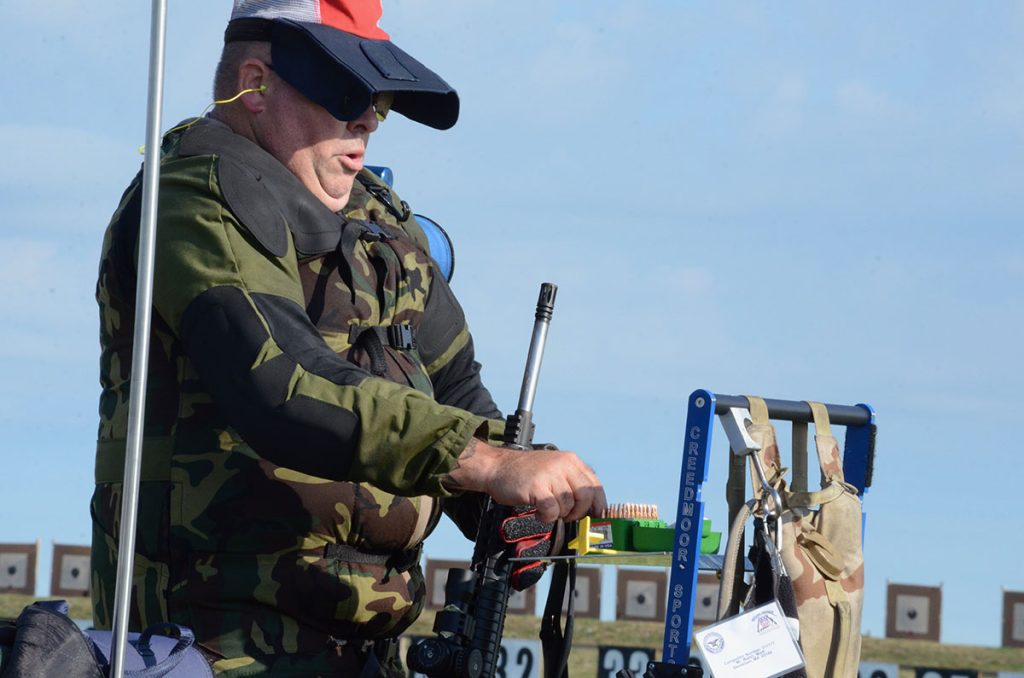 Of course, the CMP – as an ambassador of marksmanship for all citizens – is a constant resource for those wishing to get involved in the sport. Staff members are available to help in any way possible, always ready to answer questions as well as to provide outlets for anyone interested in firearm safety and competition.
As for Walsh, with his first points tallied, he's now on his way to making what he thought was impossible, possible – earning that Distinguished Badge.
"I really want to thank the Reading Rifle and Revolver, Nashua Fish and Game and Pelham Fish and Game Clubs and their members for their help and encouragement," he said. "I can never thank enough or ever repay them for everything they have done for me. And a big thank you to CMC Franco Scarpino for being my first coach and introducing me to our great sport."
"Hold still, squeeze the trigger," Walsh added. "It sounds easier than it is."
To learn more about the Distinguished Marksman Badge, visit the CMP website at https://thecmp.org/competitions/distinguishedbadges/distinguished-marksman-badge/.
Welcome to Massachusetts' CMP State Director Page
Follow this page for the latest updates and news in the state of Massachusetts.